Milkshake IPA Recipe: A Beginner-Friendly Beer-Making Guide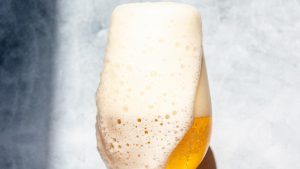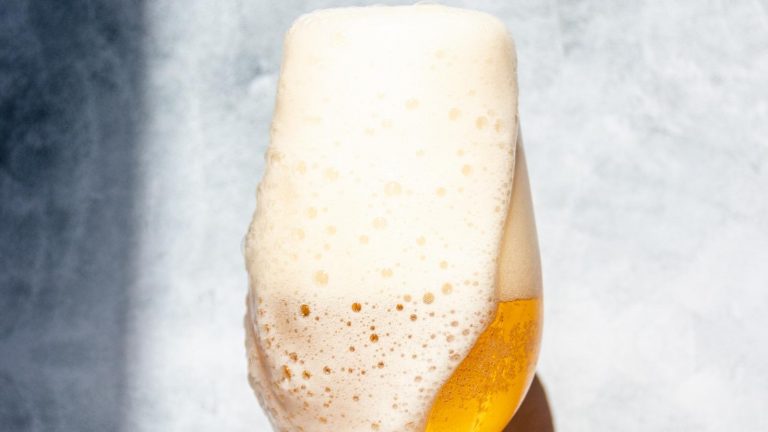 A good milkshake IPA recipe is usually in high demand because it's generally better to make your own, and that's what we are here to provide you with! While you can purchase a fresh can at your closest store, this popular beer is seldom available, and breweries sell out new releases quickly.
To avoid this, homebrewers can move on to make their milkshake IPA in the comfort of their kitchen. If you haven't tried it before, our detailed guide includes all you need to know about making this delicious beer.
How To Milkshake IPA
Let's move on to help you make the best delicious and creative milkshake IPA for your palate. After that, you can learn what flavors you can use along with other information including ways to store it properly!
Seasoned homebrewers might be able to make theirs with the information below, but if you're new to making your own beer at home, you can follow the directions below.
– Step 1
Add eight gallons of water into the brewing kettle. Ensure your water is clean and pure, so it does not affect the taste of the beer.
– Step 2
Use the grain bill below:
12.5 pounds of Honey Malt
Seven pounds of Pilsner
Two pounds of White Wheat Malt
One pound of Flaked Oats
– Step 3
Add the grains to the boiling water at 155 F and let it rip for 60 minutes. Keenmind that your mash volume should be about 6.88 gallons.
– Step 4
Use a single hop addition for this brew; when ten minutes are left in the boil. Use one oz of the hops you choose, and add one pound of milk sugar simultaneously.
– Step 5
Cool to 170 Fahrenheit after the boil and steep eight oz of hops for 20 minutes. Also, add the lactose, apple puree or flour, and the flavors you prefer, whether those are vanilla, fruits, chocolates, or others, based on the factors explored earlier in this guide.
– Step 6
After boiling and steeping, cool the wort to 70 Fahrenheit. Then, add the recommended yeast and let it ferment for eight days.
– Step 7
Keg and package your beer, and drink right above room temperature. Milkshake IPA goes well with fruity and sweet foods and desserts, fresh cheeses, nuts, salads, and even spicy food. So, you can enjoy foods with similar tastes.
Factors That Make Up a Delicious Milkshake IPA
Before diving into our recipe for making milkshake IPA, keep in mind that this type of beer is hardly conventional. The brewing techniques remain the same, but there are a few changes that you might not be used to if you are a seasoned homebrewer.
Here are the factors that make up a delicious milkshake IPA.
– Mash
The mash is what makes up the body and mouthfeel of your beer, and you want to get a rich and thick milkshake IPA. The advisable and popular option is a single infusion mash that lasts for 60 minutes with a 152 and 155 Fahrenheit temperature range.
– Lactose
Lactose is an essential part of making a milkshake IPA and is no longer reserved for milk stouts alone. Furthermore, this is what gives the beer a creamy body and a sweet aftertaste. Yeasts cannot ferment it, so there will be a lot of excess sugar in the beer even after fermenting.
It's advisable to use one pound of lactose at the end of the boil if you're making five gallons of beer.
– Grain Bill
If you're familiar with beers, you will realize that the grain and malt bill for milkshake IPAs is pretty similar to that of a New England IPA. If you want even more creaminess, you can add more oats to your beer. But, do go past 30 percent of the total grain bill so that sparging of the malted milkshake IPA can go smoothly.
Using 2-row pale malt as the base is advisable if you're using the milkshake IPA all grain brewing method. This way, other flavors and hops can be prioritized. If you're using the extract brewing method, then it's best to choose the lightest malt extract you can get.
– Haze
Milkshake IPAs are also known for having a great haze, and you can make this possible by adding pectin when boiling. You can make pectin by peeling five Granny Smith apples and putting them through the food processor to make a puree. Some old-school recipes also use purpose flour instead of apples, and you can do so if you please. Keep in mind that adding pectin or flour is purely optional.
– Hopping
If you want your milkshake IPA to still taste like beer and not a milky dessert, hops are significant in this process. Even if it's a milky and creamy beverage, it's still an Indian Pale Ale, and the hops will add the aroma and flavor expected from a beer.
So, your milkshake IPA will still have a hint of bitterness in it, except it will be lower than other IPAs. It will come from adding the hops during the flameout. What's more, you can follow the hops schedule of a standard New England IPA to give it that beer feel.
When getting hops for your milkshake IPA, it's best to go for intense and fruity options as they will go well with fruits and flavors that you will add later. These include Citra, Mosaic, Vic Secret, and Galaxy.
– Flavoring
The most creative part of making a milkshake IPA is that flavoring comes with no rules. So, you can choose the combination that you think will taste the best in your new batch of beer. If you're new to brewing, you might want to follow some basic rules so that you ensure it turns out delicious.
One popular flavoring option is making a vanilla milkshake beer. If you're not sure what to use, get two whole vanilla beans for five gallons of beer, or purchase vanilla extract and use two ounces instead. Whichever you choose, it's meant to be added with the dry hops into the fermenter.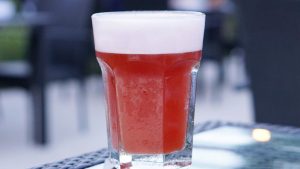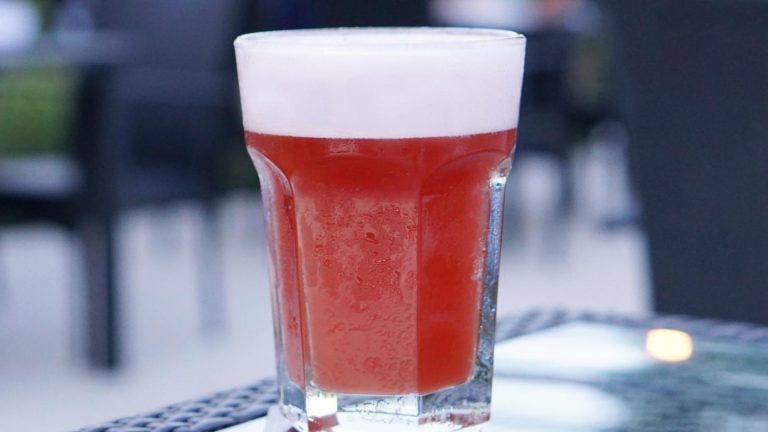 Actually, you can go for a strawberry milkshake IPA instead or other types of fruits. Most fruits will work, so choose the one you like best. You can also use other berries, citrus fruits, and tropical fruits. Whichever fruit you use should be aseptic and made into a puree.
If you want to get a rich flavor, you need to use up to six pieces of fruit for five gallons of beer.
Besides vanilla and fruits, some people go for chocolate, coffee, tea, cakes, marshmallows, cookies, and other sweets.
– Fermentation
As for the fermentation of your milkshake IPA, it's recommended to use strains like Wyeast 1318 London Ale III or Safale S-04. Then, it should be fermented for about two weeks at 70 degrees Fahrenheit.
– Packaging and Storage
Once you're done making your beer, it's advisable to package the milkshake IPA in kegs and not bottles. It would be best if you also were careful to prevent oxygen exposure when kegging your beer.
What is a Milkshake IPA?
Milkshake IPA is a hazy IPA brewed with milk and flavoring, and it is often called a creamy and velvety version of New England IPA. What got it its name is the combination of fruit or flavors and milk sugar brewed in beer, creating a new and delicious category that is reminiscent of a milkshake.
Although it might seem weird to add lactose to beer, it gives you a hoppy, smooth and rich texture without taking away the authentic taste of beer. It is also a diverse beer to brew, as there are different ways you can make it depending on your preferences.
Whether you want to use strawberries or mango, or you prefer vanilla, you can make the best milkshake IPA that fits your palate. Because of this, the detailed ratings of a milkshake IPA are a bit difficult to pinpoint, and the alcohol content can go between 5.5 percent and 10 percent too.
Origin of the Milkshake IPA
While we might not know who exactly invented the milkshake IPA, its origins can be traced to Omnipollo in Stockholm and Tired Hands in Philadelphia. After this, breweries all around America and the world released their versions, using fruit purees and lactose to make it thicker and creamier. Some breweries also add color to their beers.
Milkshake IPA Rises to Popularity
Beer enthusiasts usually go for anything new and different, and if they like it, it becomes trendy. This is the same case with the milkshake IPA.
This creative beer shows the culinary skills of breweries, and it's also delicious. Since there are many ways they can be made, they appeal to a wide range of beer drinkers, especially those who want to satisfy their sweet tooth. This style is also easy to make at home, leading to popularity in the homebrewing community too.
Final Summary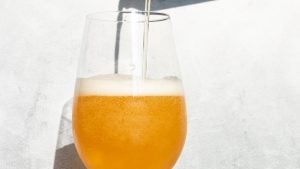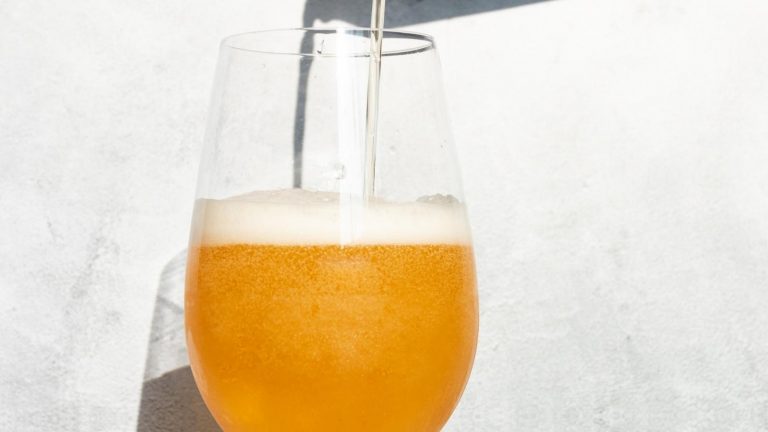 With this complete guide, you can gather all the needed ingredients and make a delicious batch of milkshake IPA.
Before you move on, these key points include the vital information of this article, so you have to keep them in mind:
Milkshake IPAs are a combination of hazy IPA and milk sugar
This milky beer has been increasing in popularity since it emerged from different breweries in America
The recipe follows the primary way to make New England IPA, besides the addition of milk sugars (lactose) and flavor
Hops are still crucial in making milkshake IPA and keeping the beer flavor
You can let your creativity flow by adding any flavoring or fruit you want to your milkshake IPA.
Milkshake IPA goes well with foods of similar tastes
Whether you're new to homebrewing or not, making a milkshake IPA is pretty straightforward. Once you're done, you can enjoy the delicious beer made from our recipe with friends and family.