Natural Ice Beer Review: A Popular Lager for True Beer Lovers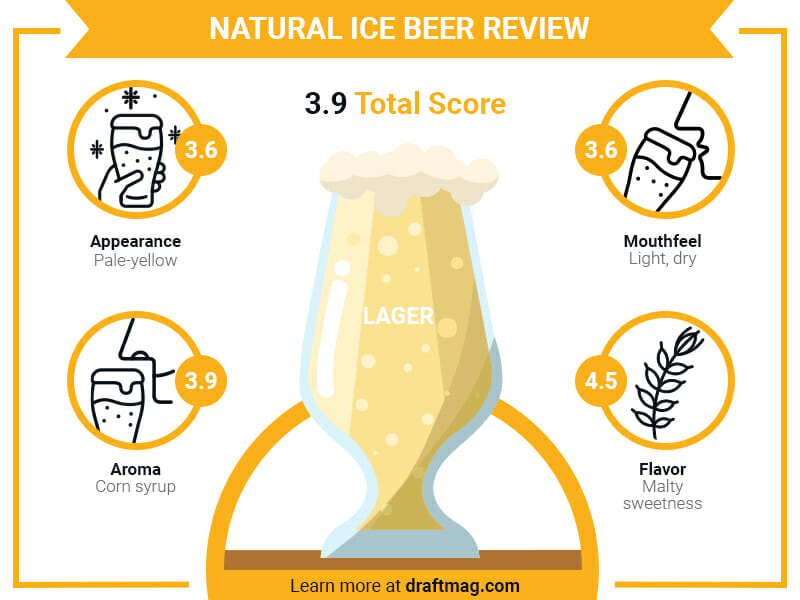 The Natural Ice Beer is always a top choice when it comes to a true American lager. It's the number one beer brand in the United States, popular for its malty sweetness and balanced flavor.
Originating from Missouri, Natural Ice was made by Anheuser-Busch and is popular among all types of beer lovers, from college students to older beer enthusiasts. If you're curious about Natural Ice, this review covers all you need to know about this top beer.
Natural Ice Beer Stats
| | |
| --- | --- |
| Country | United States |
| Brand | Anheuser-Busch |
| Style | Lager |
| Taste | Light, dry |
| Body | Light-bodied |
| ABV | 5.9 percent alcohol |
| Flavors & Aromas | Malty sweetness, corn, alcohol booziness |
| Serving Temperature | 35-40 degrees Fahrenheit |
Tasting Notes
Natural Ice Beer Tasting Profile
Natural Ice Beer Review
The Natural Ice is one of the best beers from Anheuser Busch, known for being brewed with their exclusive ice-brewing process. The beer is defined by a robust body, smooth taste, and delicate sweetness that feels great on your palate.
The beer has a refreshing, rich, and clean taste that fits the characteristics of an American lager. You can get the most out of the beer when you drink it cold and pour in a pint glass. It has a light and dry taste that refreshes you after every sip.
– Appearance
Natural Ice has a pale-yellow appearance when you pour it into your glass. The yellow beer also has a thick appearance with ice crystals that sit in the beer, giving it a crispy taste. Natural Ice has a sizeable head with good retention, dissipating after about a minute.
– Aroma
On the nose, Natty Ice has a dominant aroma of corn syrup. There's just a hint of funkiness in the aroma, and if you drink it while it's warm, you will notice its boozy smell. You will also notice hints of malt in the aroma. The thin foam on the top enhances the scent as you serve the beer.
– Mouthfeel
The Natural Ice beer has a light body and a thick mouthfeel that feels warm on your palate. Because of the high carbonation level, the beer feels fizzy and boozy on your tongue. The aftertaste is also dry and metallic, and it fades away quickly after the bready notes.
– Flavor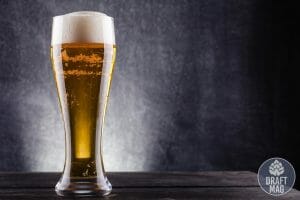 The Natural Ice tastes best when you drink it cold, as the warm flavor enhances the booziness, which overshadows the malty sweetness. But when drank cold, it gives you a light and sweet taste and a subtle malty finish at the end.
The beer gains its sweetness from its premium ingredients and constant bitterness, mostly because of its alcoholic content. You will also note hints of grape and apple along with the mild sweetness. It finishes with a nondescript bitterness.
– Food Pairings
The Natural Ice goes with a wide range of foods, depending on your preference. You can pair it with Pan Asian, Indian, Thai, and Latin American cuisines. The beer also goes well with meat, seafood, barbecue, or a simple hamburger. As for snacks, it goes great with nuts, and you can also try it with chips.
Natural Ice is also paired well with spicy foods, which are complemented by the light flavor of the beer. As for lager pairings, you can have the Natural ice with lemon-based desserts, chocolate, and coffee flavors.
The beer goes well with fresh berries or fruit soups too. As for cheese, the lager goes well with matured cheeses like cheddar or mild cheeses like fromage frais and goat's cheese. Other options include aged parmesan, blue cheese, Swiss cheese, and aged gouda.
Ingredients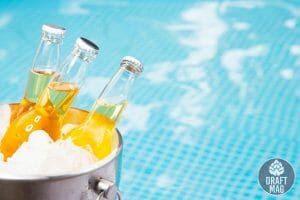 The premium American and imported hops highlight the ingredients used in making Natural Ice. The hops are used together in making batches of beer, giving you a high-quality and smooth taste on your tongue.
The American and imported hops are brewed with malts and corn. After the beer is brewed, it goes through an ice-brewing process that reduces the temperature and forms ice crystals. The crystals will give life to the beer, leading to a crispy taste when you drink it.
The other ingredients aside from corn hops and malt are yeast, water, rice, barley, and extracts. The process of making the beer is exclusive to Anheuser Busch, but there are different clone recipes that you can try out in your homebrewing kitchen.
Nutrition Facts
Natural Ice has a 5.9 percent alcohol content, higher than the standard level. It also has 130 calories in the 12-ounce can. The total carbs level is 8.9 grams, while the protein is 1.1 grams, but there is no fat, cholesterol, or sodium in the beer.
The beer contains cereals, barley, corn, and their derivatives, which is important information for those with allergies. Natural Ice is not ideal for those on the keto diet because of its level of net carbs and is also not gluten-free.
History
The Natural Ice Beer is a top beer from Anheuser-Busch. The brewing company has been around for over 160 years and is popularly known as the best-loved brewery in America. The beer was introduced in 1995 with 5.9 percent alcohol along with the Busch beer, which has the same features and was introduced in the same year.
Natural Ice is the number one selling ice beer brand in the United States, and it also has a low price, making it pretty popular among college students.
Conclusion
Natural Ice Beer is one of the cheapest beers, making it easily available in liquor stores. The beer is paired well with a wide range of foods and offers a light, dry taste for an enhanced flavor; here are some important points to know about the beer: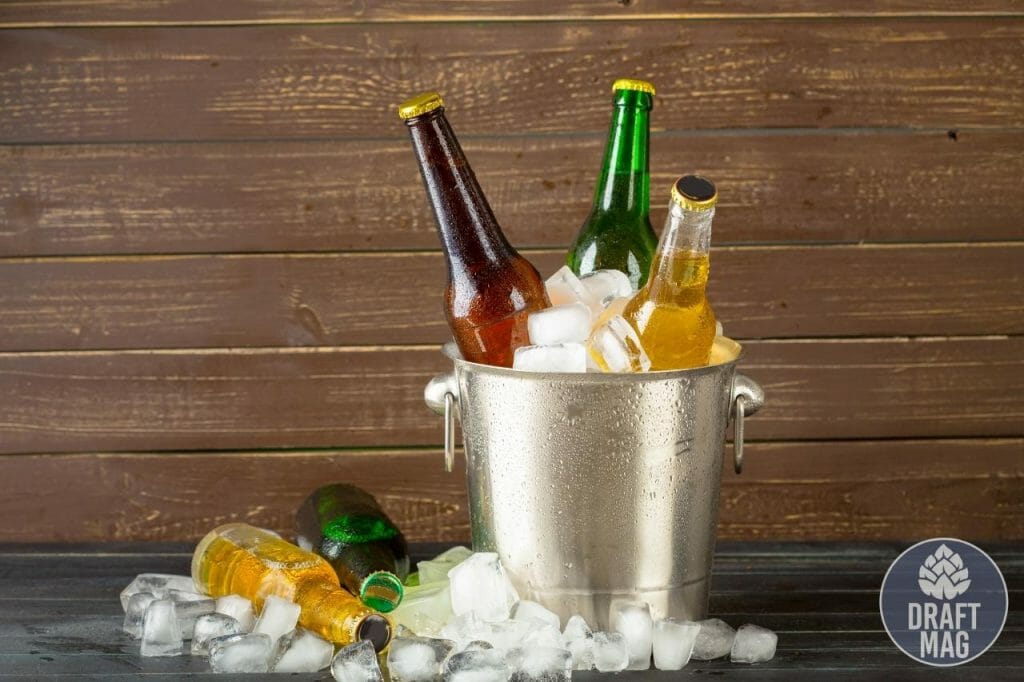 Natural Ice is the number one best-selling ice beer in the United States, made by Anheuser-Busch.
The beer is made with premium American and imported hops, corn, and malts that give it a high-quality finish.
It combines the tastes and aromas of corn, malt, and booziness.
The beer is best served cold in a pint glass, which enhances the aroma and head retention.
It goes well with different kinds of food, including diverse cuisines, spicy foods, desserts, and mild or bold cheeses.
Since Natural Ice is a popular beer, you can easily find it at any liquor store around you. The beer can be purchased online or in physical locations as a can or bottle; it is also available in different brewpubs and bars.