Shiner Peach Wheat Review: Peachy and Sweet Wheat Ale
Shiner Peach Wheat is a delicious balance of wheat ale with ripe peaches and will go down easy with every sip. The light-bodied fruit and field beer is ideal for a hot summer day, especially with the refreshing character.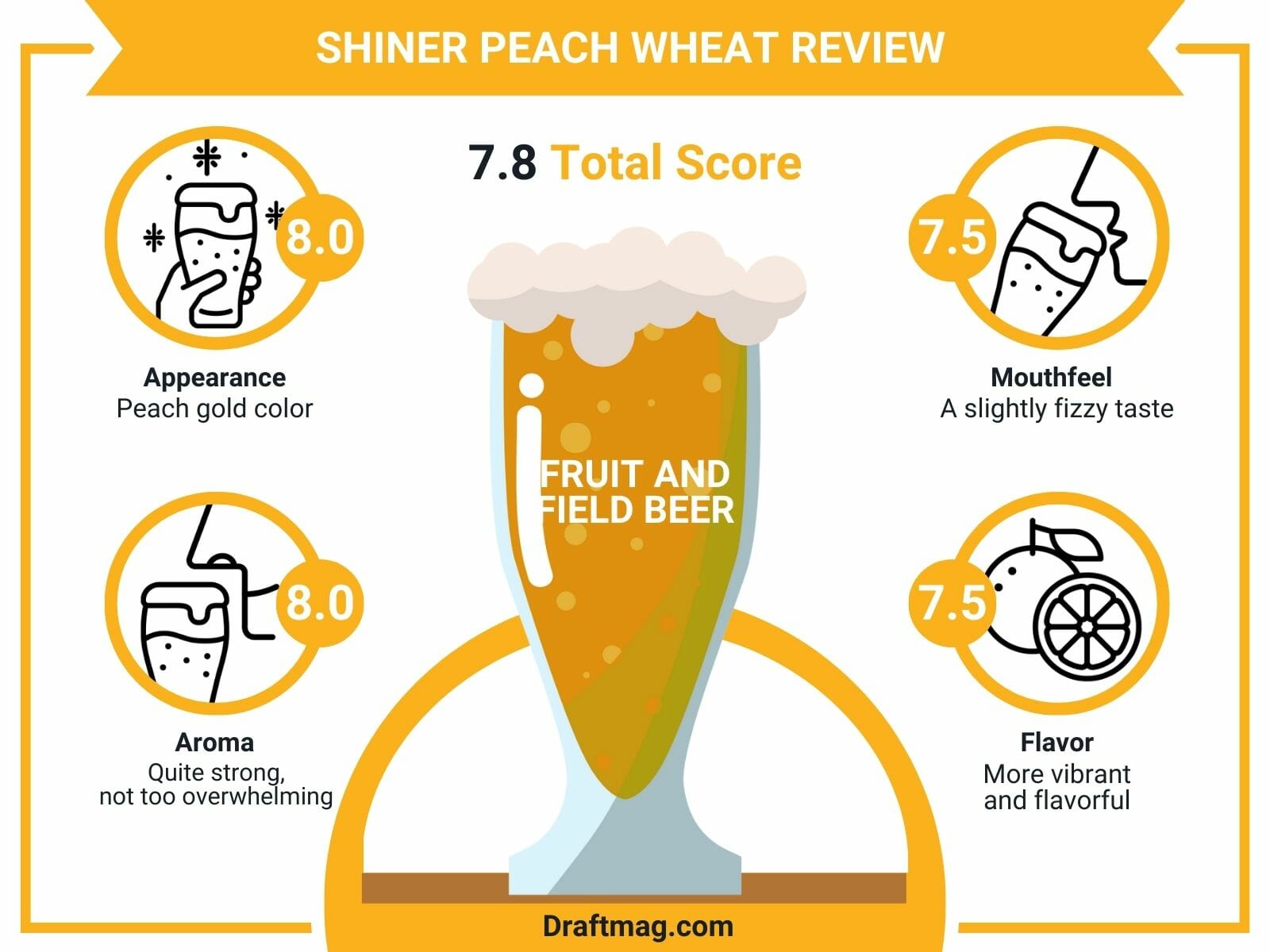 If you're looking for a beer that is just peachy, this Shiner ale is the ideal choice. In our complete review, we cover all you need to know, from its food pairings to the tasting notes. 
Shiner Peach Wheat Stats
| | |
| --- | --- |
| Country  | United States |
| Brand | Spoetzl Brewery |
| Style | Fruit and Field Beer |
| Taste  | Peach, wheat |
| Body | Light Body |
| ABV | 4.5 percent |
| Flavors & Aromas | Peach, candy, grainy,  bread crust, vegetal |
| Serving Temperature | 45 – 50 degrees Fahrenheit |
Tasting Notes
Shiner Peach Wheat Tasting Profile
Shiner Peach Wheat Review 
Appearance: 8/10

Aroma: 8/10

Mouthfeel: 7.5/10

Flavor: 7.5/10
Shiner Hill Country Peach Wheat is the eleventh small-batch brew in the Brewer's Pride Series of Spoetzl Brewery. It is a wheat beer and fruit and field beer with a 4.5 percent alcohol content. The beer has a balanced taste of peach and wheaty malts, and since it is barely filtered, you can enjoy all the flavor notes as if it was freshly brewed. 
The beer has an attractive, golden color and pours into a light body. The beer has flavors and aromas of peach, candy, wheat, grains, bread crust, and vegetal notes. It offers a refreshing character since it is drinkable, so you can easily enjoy this on the hottest summer day. 
To enjoy this wheat beer better, serve it in a Weizen glass. The glass has a narrow base and a larger bowl before slimming back near the rim. It will retain the carbonation and also show off the hazy color. Serve it at temperatures ranging from 45 to 50 degrees Fahrenheit. 
– Appearance 
On the pour, the Country Peach has a medium peach gold color in your Weizen glass. The color has a slight haze to it since it is unfiltered, and you can see some particles in it. Despite being unfiltered, you get visible carbonation. 
Atop the beer is a white foamy head that goes as high as a finger. It settles down quickly into a white cap but retains the peachy and wheat aroma. 
– Aroma 
The nose of the wheat beer is quite strong, although not too overwhelming that it would overshadow the flavor. It offers a promise of what to expect from the flavor. The peach offers a very strong aroma on the nose.
It balances out with the usual malt flavor that you get from a wheat beer. The aroma will remind you of peach pie due to the peach that mixes with the smell of wheat bread. As it warms up, you get a bit of dough, yeast, and hay. 
– Mouthfeel 
As for the mouthfeel, you get a light body that is very thin. The body of the beer is on the lighter side, and the carbonation level of the beer is very high. This gives you a slightly fizzy taste on your palate.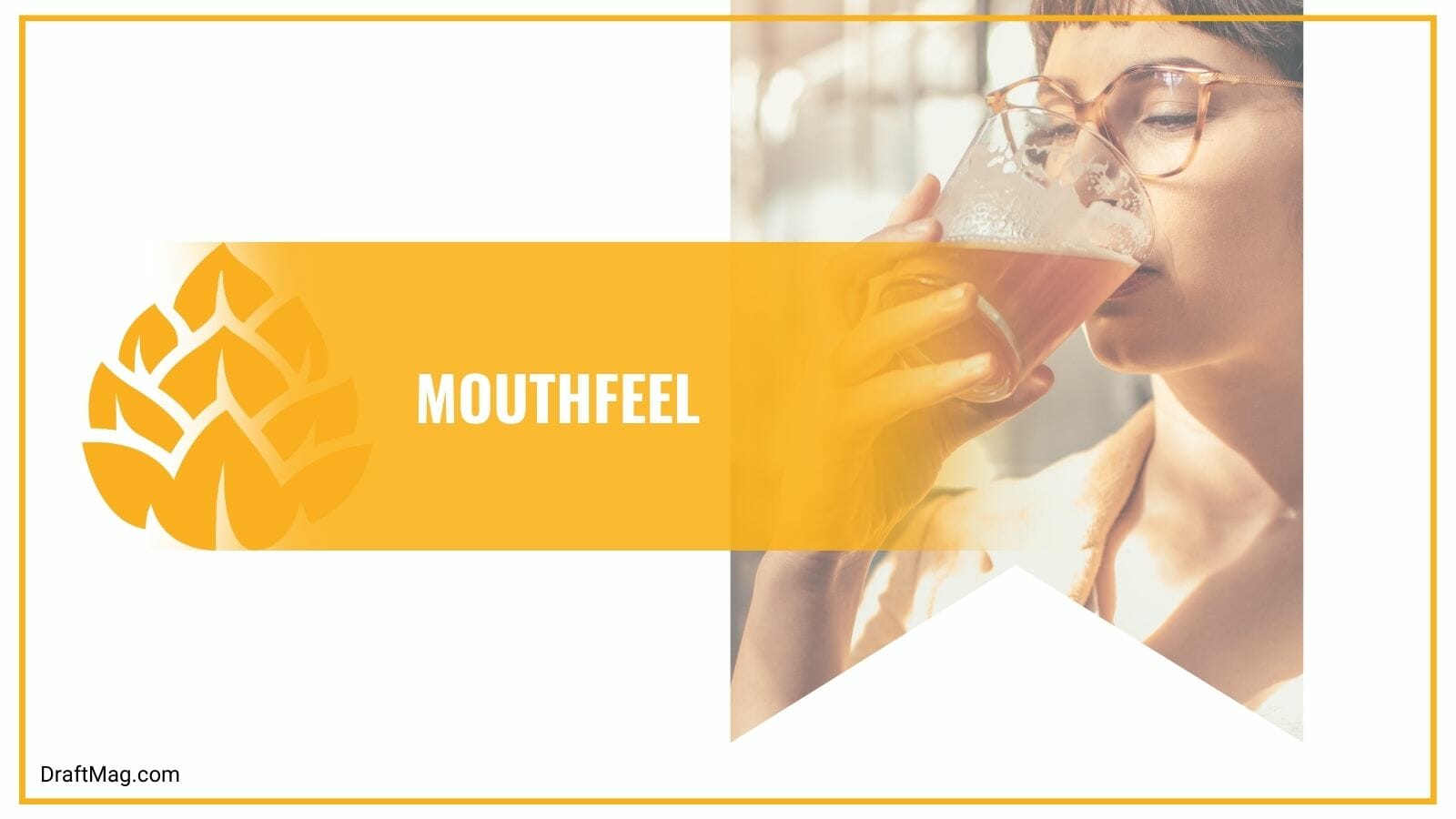 The easy-drinking brew is highly sippable and will go down easily. You also get a pleasant feeling from the fruit flavors, making it an easy sipper. It has a ghostly presence of peach and will fade out after a few seconds. 
– Flavor 
The flavor of the Peach ale follows the aroma closely but is even more vibrant and flavorful. Every sip feels like you're biting into a fresh ripe peach, and it is quite sweet up front. There are some vegetal notes too, and a little bit of bread crust. 
The first thing that you taste when you drink the wheat beer is the peach, which is balanced out with nice flavors of dough and wheat bread. In the middle of the palate, you get notes of apricot, with hints of herbal notes and hay. Towards the end, the beer is crisp and reminds you of peach pie. 
– Food Pairings
When having the Peach ale, you should pair it with spicy foods and fruity desserts. Enjoy the dish with light soups and salads, sushi and other seafood, and vegetarian dishes. It pairs well with sweet and fruity Asian dishes too, and you can have a salad with a citrus-flavored dressing. 
You can also pair it with salads that have toasted nuts, feta cheese, and fruity dressings. Also, the sweetness of the peach pairs great with sweet duck and pork dishes. Pickled food, herbal notes, and spiced dishes also pair great with this beer. 
For cheese, have the beer with Gruyere cheese, goat cheese, and Feta cheese. Also, mascarpone cheese is a good pairing for the Peach ale. Any dessert with a lot of citruses, peaches, or sweet fruits will pair great with beer. Try out a delicious peach pie with the ale.  
Ingredients 
The main ingredient in the Peach beer is the ripe peaches, which are obtained from a farm close to the brewery. This is why the peach flavor in the beer is not artificial but rather pleasant and sweet. 
Aside from that, the beer is made with a balance of 2-row malts and wheat malts, giving you a sweet, refreshing ale. There are mild hops in the beer too, so you can barely taste any bitterness. It is brewed to be barely filtered, giving it a hazy appearance and a taste that is fresh. 
Nutrition Facts 
In the Peach beer, you get a 4.5 percent alcohol content, so you can barely have any ethanol. This contributes to the drinkability of the ale and offers a refreshing character. You also get low bitterness units since most of the flavor is the sweet peach and white bread crust.
The beer has 140 calories in every 12 ounces, along with 13 grams of carbs, 1.2 grams of protein, and 25 mg of sodium. If you're on a diet, you should consider these stats before drinking the ale. Also, it is not suitable for those on a keto diet due to the high carbs content.
History 
The Shiner Peach is a creation of Spoetzl Brewery and is the eleventh small-batch beer to be made in the Brewer's Pride Series. It was released in 2017, along with Texas Hill Country Peach farm, which is where the peaches are obtained.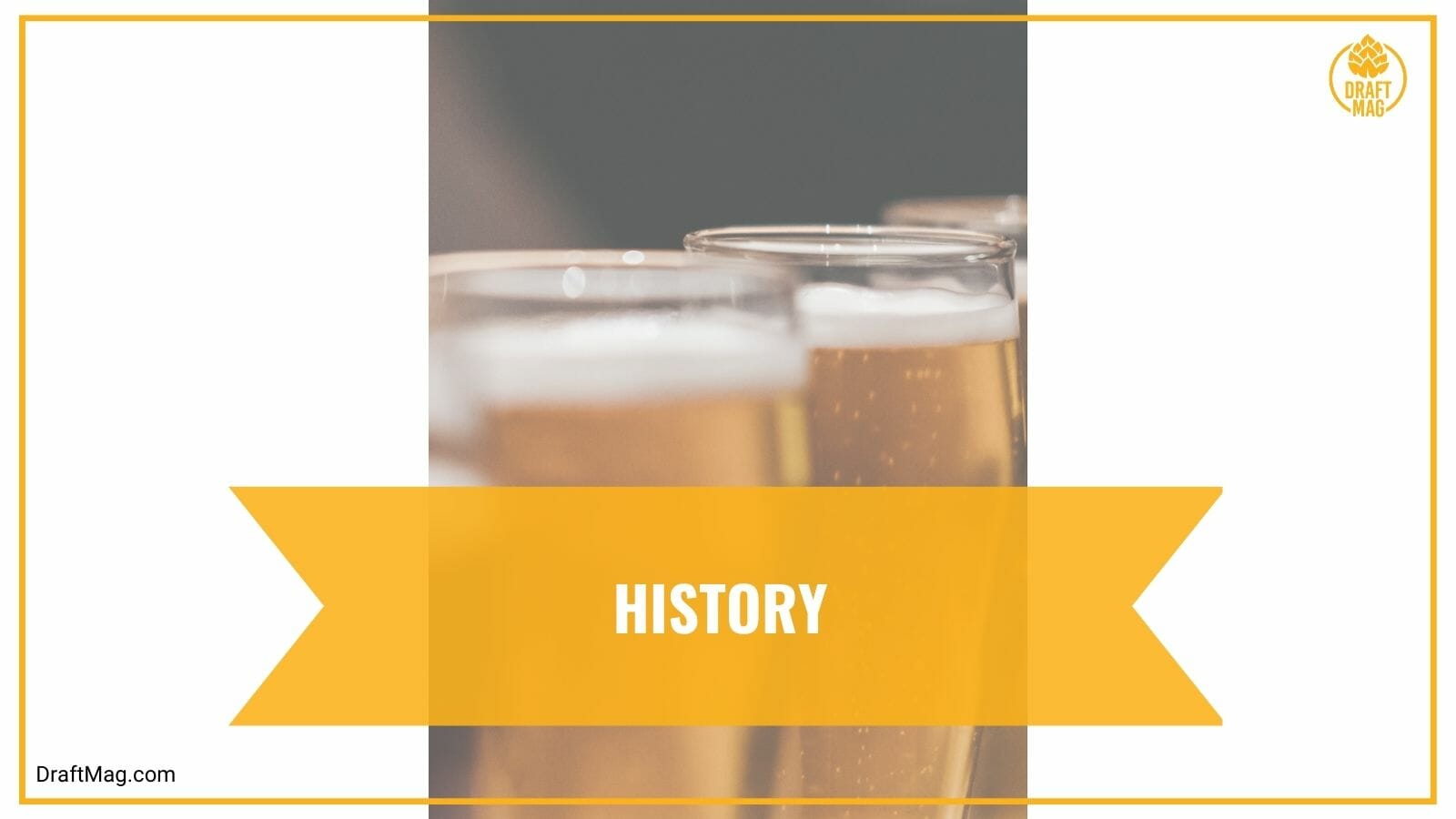 The Shiner brand is one of the most popular beer brands from Spoetzl. There are different beers under the Shiner brand, with some of the most popular being the Oktoberfest, Sea Salt & Lime Summer Lager, and the Bohemian Black Lager. Most of the fruit beers in the Shiner series are harvested from the Texas Hill Country. 
Conclusion
Whenever you're in the mood for a fruity wheat beer, peach always makes a sweet, refreshing, and drinkable ale.
Here's a rundown of our beer review:
Shiner Peach is a fruity wheat beer with a 4.5 percent alcohol content.
The beer has flavors and aromas of peach, candy, wheat, grains, apricot, hay, bread crust, and some vegetal notes.
It is made with real peach, 2-row malts, and wheat malts.
Serve the beer in a Weizen glass at 45 degrees Fahrenheit.
It can be paired with sweet and fruity Asian dishes, salad and vegetarian dishes, seafood and sushi, duck and pork dishes, and fruity desserts.
If you're curious about this beer, you can easily purchase it online or whenever it is available at the brewery.