Zywiec Beer Review: Should You Have a Taste of This European Brew?
Zywiec beer is easily one of the most famous beers from Poland. Produced by the well-known Zywiec Breweries PLC, this European lager has undoubtedly earned its place as one of the most sought-after foreign brands in the United States.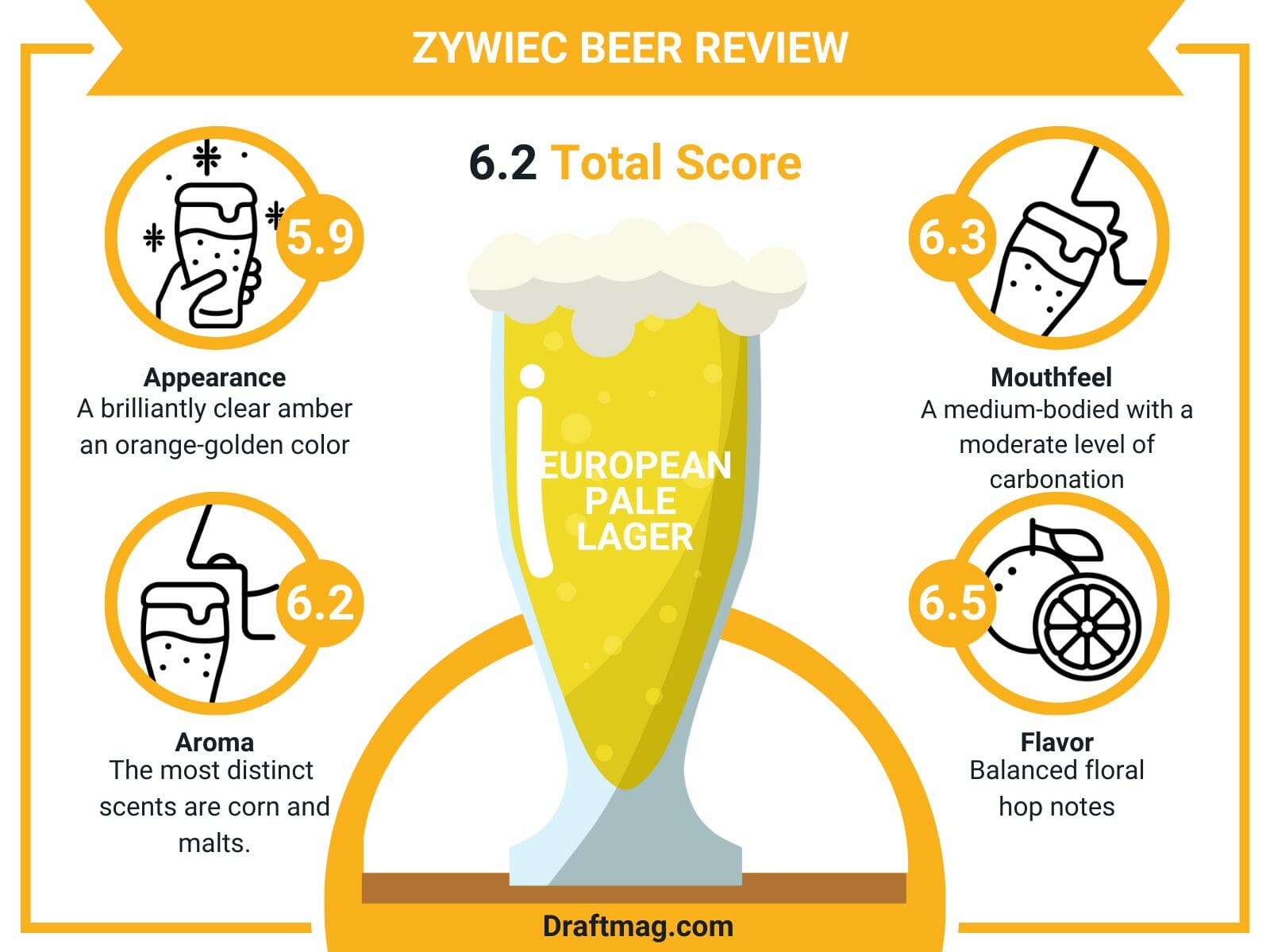 With a nice blend of corn syrup, malt, hops, and yeast, this lager is a simple yet enjoyable brew for any time of the day. If you are curious to taste this lager, our review has provided every detail you need to know before trying it out.
Zywiec Beer Stats
| | |
| --- | --- |
| Country | Poland |
| Brand | Zywiec Breweries PLC (Heineken) |
| Style | European Pale Lager |
| Taste | This lager tastes predominantly of malt, which may be too assertive. The maltiness gives way to a mild creaminess, an alcoholic taste, and a lingering bitterness. |
| Body | It is medium-bodied with moderate carbonation even though it appears light. The Lager leaves a thick yet crisp mouthfeel that is smooth and refreshing. |
| ABV | 5.6 percent |
| Flavor and Aroma | The flavor and aroma are mainly malts, yeast, corn, hops, and a herbal/grassy note that is noticeable. |
| Serving Temperature | 42 degrees Fahrenheit |
Tasting Notes
Zywiec Beer Review
Sometimes, a review is all you need to decide if a beer is worth the purchase or not. Thankfully, we've provided this review for beer lovers eager to try out this brew but need an expert opinion. We've carefully compiled this detailed analysis based on the following categories:
– Appearance
This beer pours a brilliantly clear amber, an orange-golden color that is visually appealing. It is immediately followed by a thick foamy head about an inch in height and sits pretty at the top of the glass for about two to three minutes. The head retention is quite fair, although it leaves a very thin lacing surrounding the glass.
We particularly like the bubbles' picturesque effect on the beer as they make their way from the bottom to the rim of the glass. The appearance of this beer is very enticing and makes one very eager to quickly take a gulp, which is commendable considering that most lagers look bland.
– Aroma
The most distinct scents in this European lager are corn and malts. Although these scents are pretty subdued, you can still tell they're present. A very mild floral or citrus scent also faintly reminds one of apples. You can also detect a bread-like yeasty scent and a subtle hop note.
There's also a herbal, earthy scent that brings to mind straw or grass. You can also sniff out an alcoholic scent that reminds you that the beer contains a whopping 5.6 percent alcohol content. The smell isn't bad, although it doesn't quite match the expectation you'd get from its appearance. Malt, corn, yeast, and an alcoholic tinge summarize the smell of this lager.
– Mouthfeel
It is a medium-bodied beer with a moderate level of carbonation, which is about suitable for this style. The beer is quite thick on the tongue, and while one may describe it as crisp, there's a noticeable lingering quality.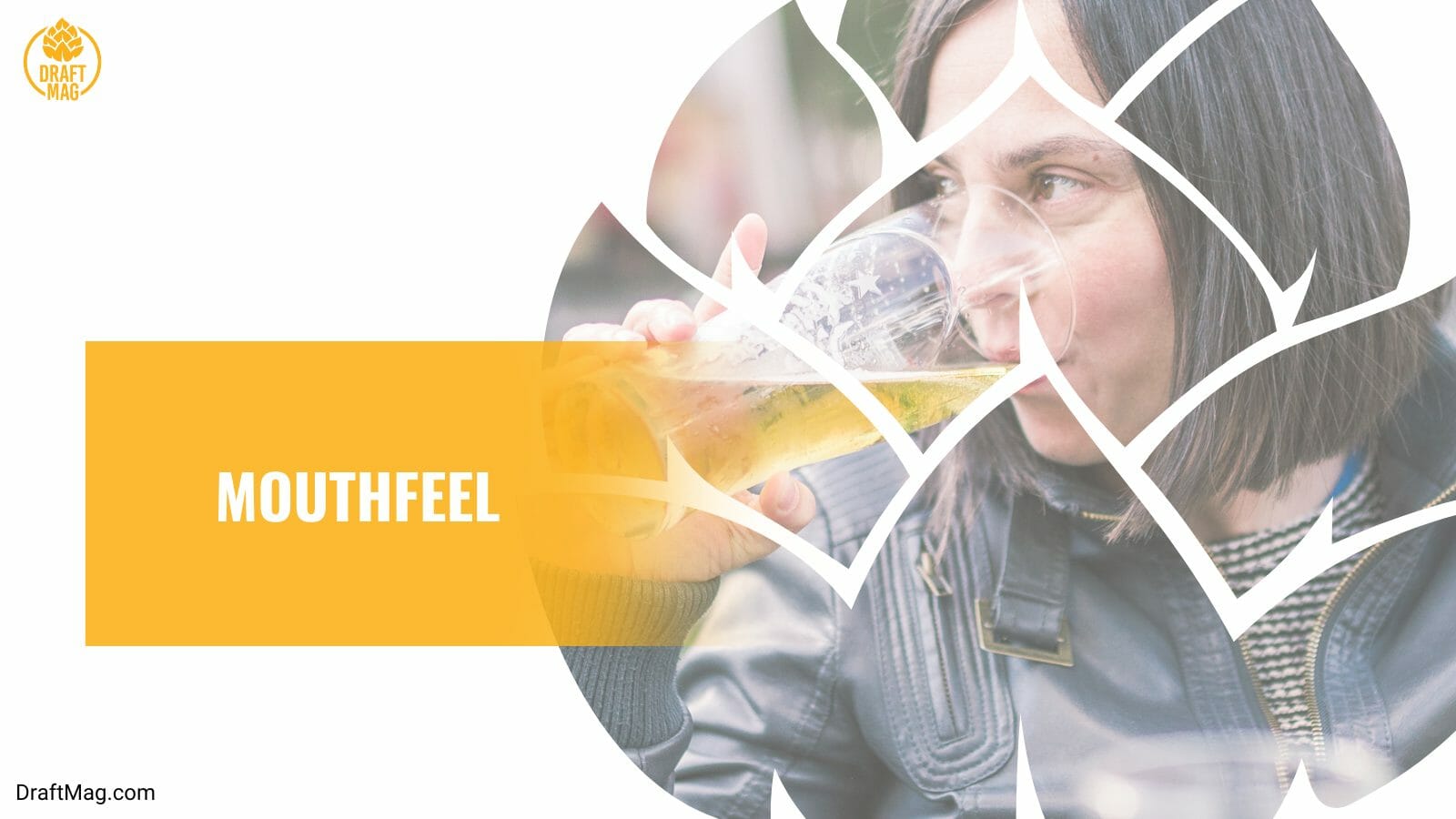 It predominantly tastes like yeast and malt, and although we like the maltiness of this beer, it feels a little too overwhelming. The beer has a smoothness that makes it very easy to drink, and even though it contains hops, there's almost no solid hoppy presence. Surprisingly, an unexpected creaminess and a slight alcoholic spice add a bit of character to this beer.
– Flavor
The most detectable flavor in this brew is malt. The maltiness is slightly overpowering, although not in a bad way. There's also a bread-like flavor as well as balanced floral hop notes. You can also make out the corn flavor, a slight citrus flavor that seems to be lemon, and an earthy flavor that appears to be dry grass.
One thing we appreciate about the flavor profile of this lager is that although its maltiness is quite pronounced, its overall flavors are minimal. Hence, if you enjoy mildly flavored beers, you may enjoy this beer.
However, we are somewhat unimpressed as it tastes generic and doesn't have any distinguishing quality in terms of flavor. In an era where heavily flavored craft lagers are becoming the rave, the lack of flavors in this craft beer may not make it a top choice among beer drinkers.
– Food Pairings
Regardless of how mildly or heavily flavored it is, pale lagers are the perfect beer style to pair a meal with. Like many pale lagers, this particular brew goes well with various meals.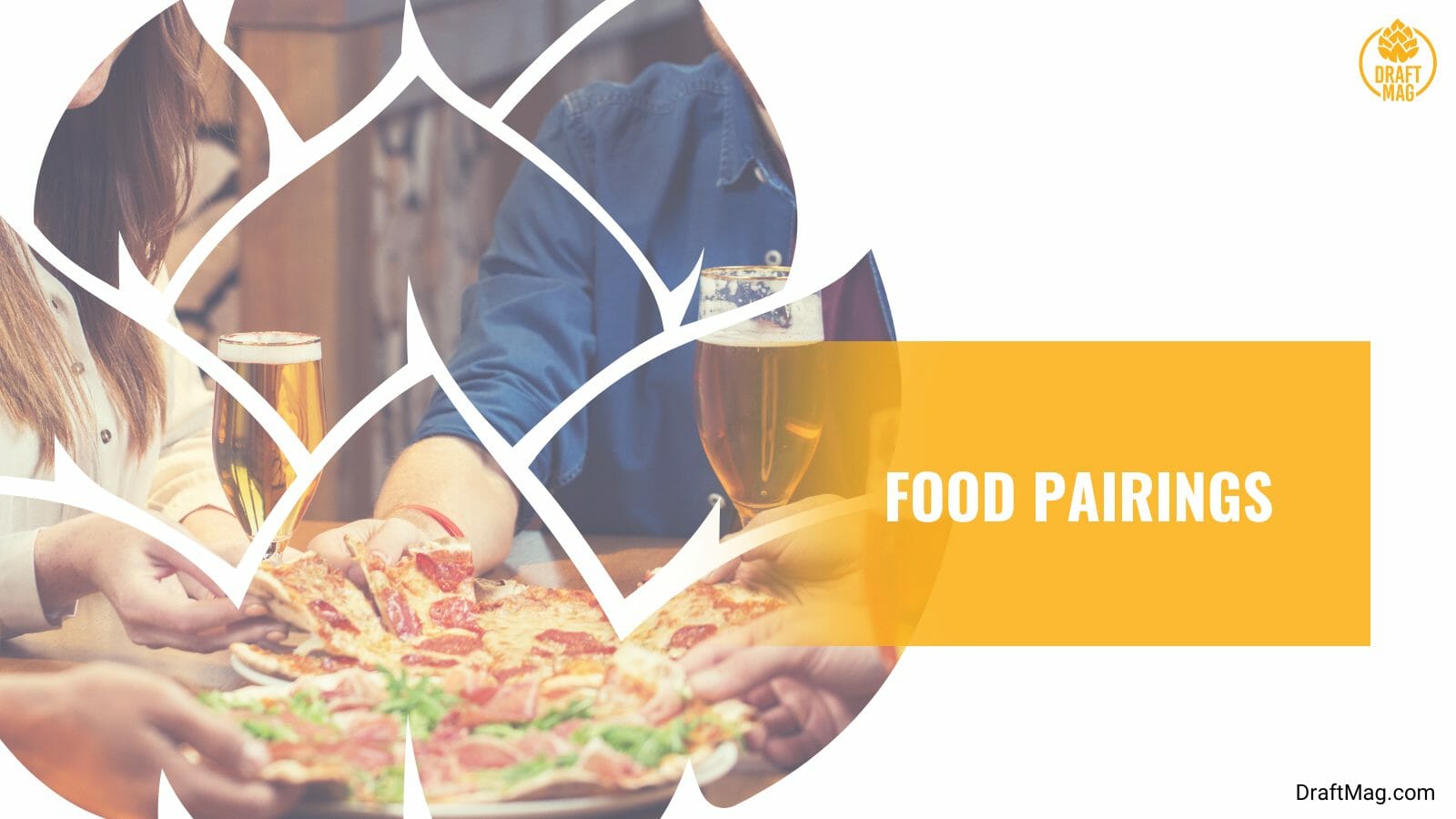 If you are someone that likes to pair your drink with food, then you should consider pairing this European lager with hotdogs, steak, pizza, cheese, and burgers. You can also pair it with salty nuts, spicy chicken and buffalo wings, pasta without heavy sauce, and fried fish.
If you're feeling risky, you can choose to enjoy this brew with spicy Thai or Chinese noodles. You can also drink it with Mexican and Italian delicacies, especially tacos. This beer also goes well with any dessert, salad, and fruit, especially apples.
Ingredients
Like many other beers produced by Zywiec Breweries PLC, this Polish beer uses the bottom fermentation technique. It is made of simple traditional beer ingredients, including malted floral hops, mountain pure spring water, yeast, and barley.
These are the primary ingredients used for this beer, although there's an indication of what may be corn syrup. There might also be other floral or citrus notes included in its composition.
Nutrition Facts
This European-style pale lager contains 44 calories, 12.5 grams of carbohydrates, 1.5 grams of protein, and zero grams of fat. It also has an ABV of 5.6 percent and an IBU of 2.8. Since the beer is made of wholly plant-based products, it is excellent for anyone practicing a vegetarian lifestyle.
For those following a Keto diet or trying to lose weight, this might not be the best option. It has a very high amount of carbs that many may consider unhealthy. This beer also contains gluten due to the presence of barley in its list of ingredients.
History
This European pale lager is one of those light beers that have been in existence for a very long time. Zywiec Brewery was started in 1856 by Archduke Albrecht Friedrich in the peaceful town of Zywiec, Poland.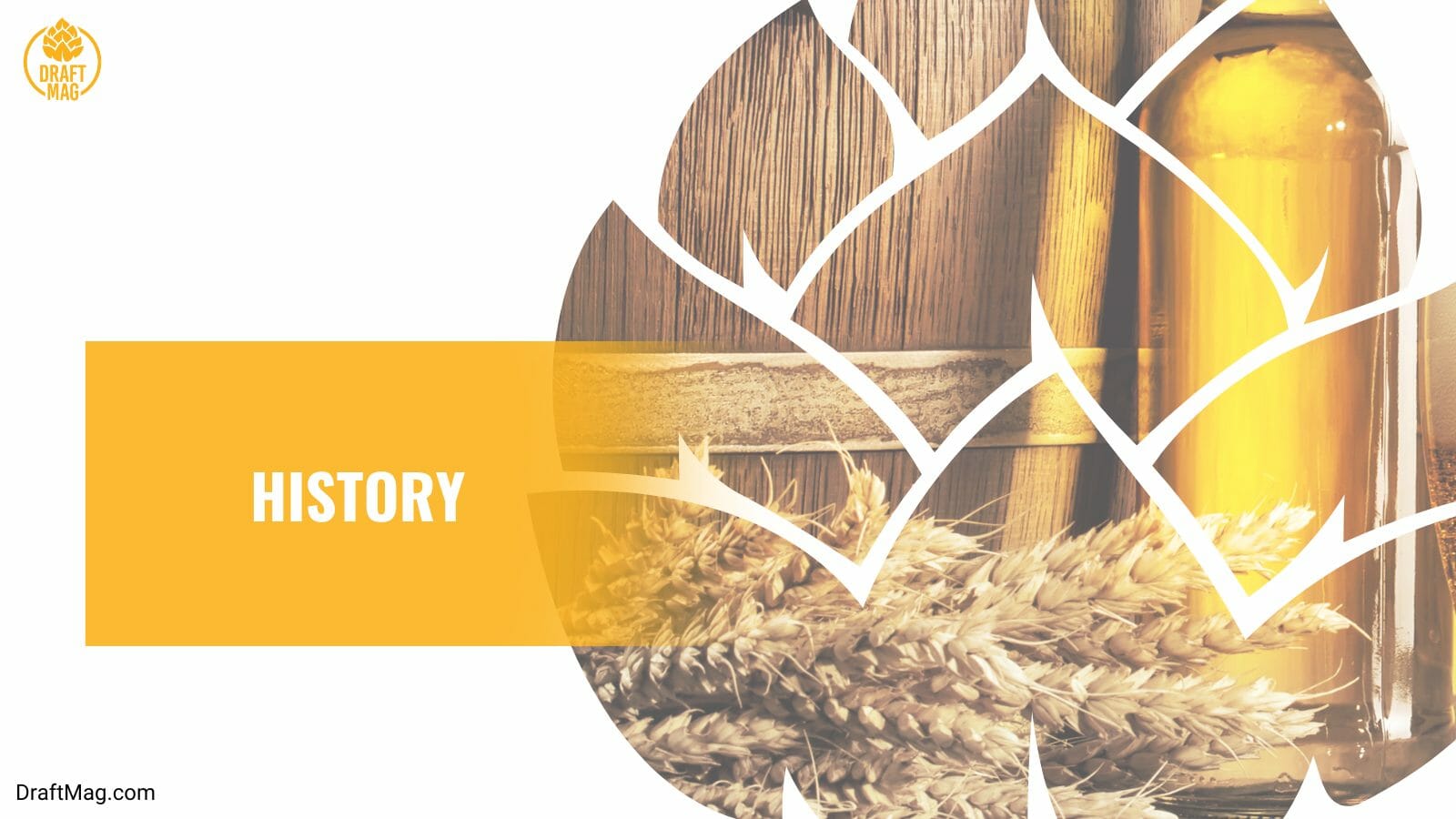 Zywiec is still producing its beers using the same bottom fermentation technique from the beginning. There are several other line-ups of beers that the brewery produces, and all of these have become a sensation in the international beer scene.
This particular European pale lager is famous for its refreshing light taste and smoothness. It has a robust, malty presence and a hoppiness that can be felt, although it isn't overwhelming. Many beer drinkers enjoy this beer for its crisp taste, making the beer one of the most popular beers in (and from) Poland.
Conclusion
This is a pretty good European beer, even though it doesn't stand out from several lagers available in the beer scene, so here is a recap of all the points discussed in our review:
This European-style lager is a light beer with 5.6 percent alcohol content produced by the famous Zywiec Breweries PLC.
It is a Polish brew whose aroma and flavors are malts, hops, a floral hop note, as well as herbal grassiness.
This beer tastes somewhat sweet with a creaminess that steams from its high maltiness. Even though the hop presence isn't biting, it lingers, especially at the finish.
It is a medium-bodied beer with a moderate level of carbonation that gives it a fuller, thicker mouthfeel. It is also very crisp and light, making it a great palate cleanser.
You can pair this brew with various meals including pizza, burger, steak, hotdogs, French fries, buffalo flavors and chicken wings. It also goes well with spicy Mexican, Italian and Asian food.
Not to be compared with German or Bohemian lagers, this European-style lager still performs at an average level. Although it lacks depth or a remarkable taste, we recommend it if you're a fan of simple beers and do not care much about flavors or aromas. This beer is nothing special; however, it works as a smooth beer for cool evenings.