All Day Vacay Review: Sessionable Wheat Ale for Vacations
All Day Vacay is a drinkable and flavorful wheat ale that will appeal to all beer lovers, whether you've had a wheat beer before or not. Despite the sweet flavor of fruits, it does not overshadow the wheat and compliments it well.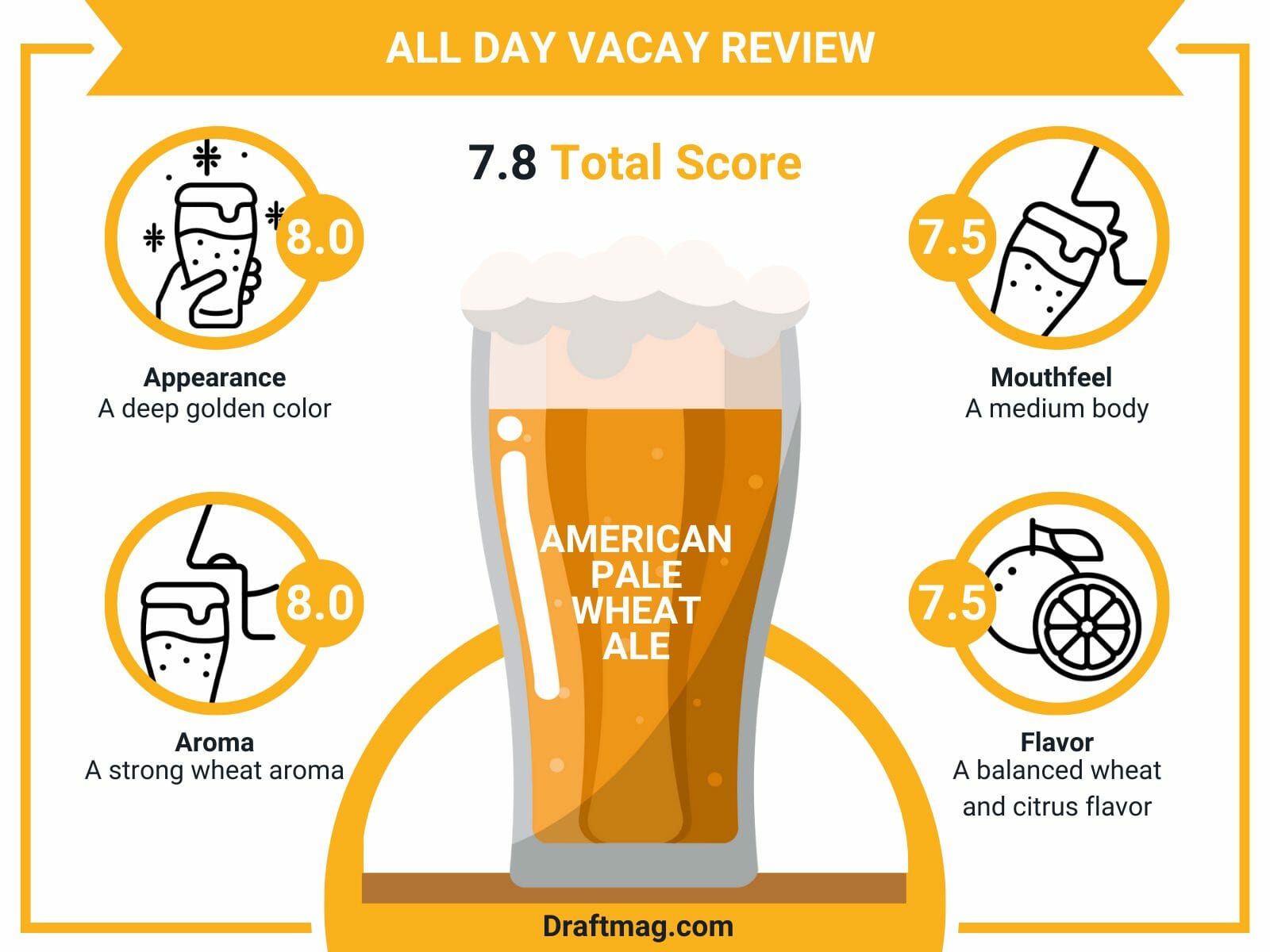 This pale wheat beer is the perfect choice when you're tailgating, watching football, hanging out with friends, or having food. If you're curious about the All Day Vacay beer, you can check out our detailed review before your first sip.
All Day Vacay Stats
| | |
| --- | --- |
| Country | United States |
| Brand | Founders Brewing Company |
| Style | American Pale Wheat Beer |
| Taste | Wheat, fruits |
| Body | Medium Body |
| ABV | 4.6 percent |
| Flavors & Aromas | Wheat, blueberry, citrus, coriander, fruits, bready |
| Serving Temperature | 45 – 50 degrees Fahrenheit |
Tasting Notes
All Day Vacay Tasting Profile
All Day Vacay Review
Appearance: 8/10

Aroma: 8/10

Mouthfeel: 7.5/10

Flavor: 7.5/10
All Day Vacay is an American pale wheat beer made by Founders Brewing Company. The decent session wheat beer is well-flavored, but this doesn't mean that it's flashy or fruity. Instead, it is a solid wheat beer with a good balance of flavors. It features an alcohol content of 4.6 percent and a taste of wheat and fruits.
The beer has a hazy golden appearance and a medium body. It has flavors and aromas of wheat, blueberry, citrus, coriander, fruits, and bread malts, with a bit of fruity yeastiness. The easy-drinking brew is an ideal choice for any occasion, whether you're hanging out with friends or want to pair it with a hearty dish.
When having this beer, you should serve it at temperatures from 45 to 50 degrees Fahrenheit. It should be served in a Weizen glass, which is traditionally used to serve wheat beer. The beer is narrow at the bottom and slightly wider at the top, giving room for the thick fluffy head.
– Appearance
On the pour, All Day Vacay has a deep golden color that is a bit cloudy but still clear. Although not crystal clear, you can still see the carbonation bubbles floating to the top of the beer, giving it a sparkling and bright appearance.
The beer features two fingers of white soapy head that the glass keeps in place, and it slowly dissipates into a film. It leaves a sudsy lacing against the glass.
– Aroma
The aroma of All Day Vacay is mild and complex, giving you layers as it warms up. It does not overshadow the rest of the beer experience and is pleasant on your nose. You will smell the wheat beer aroma the strongest.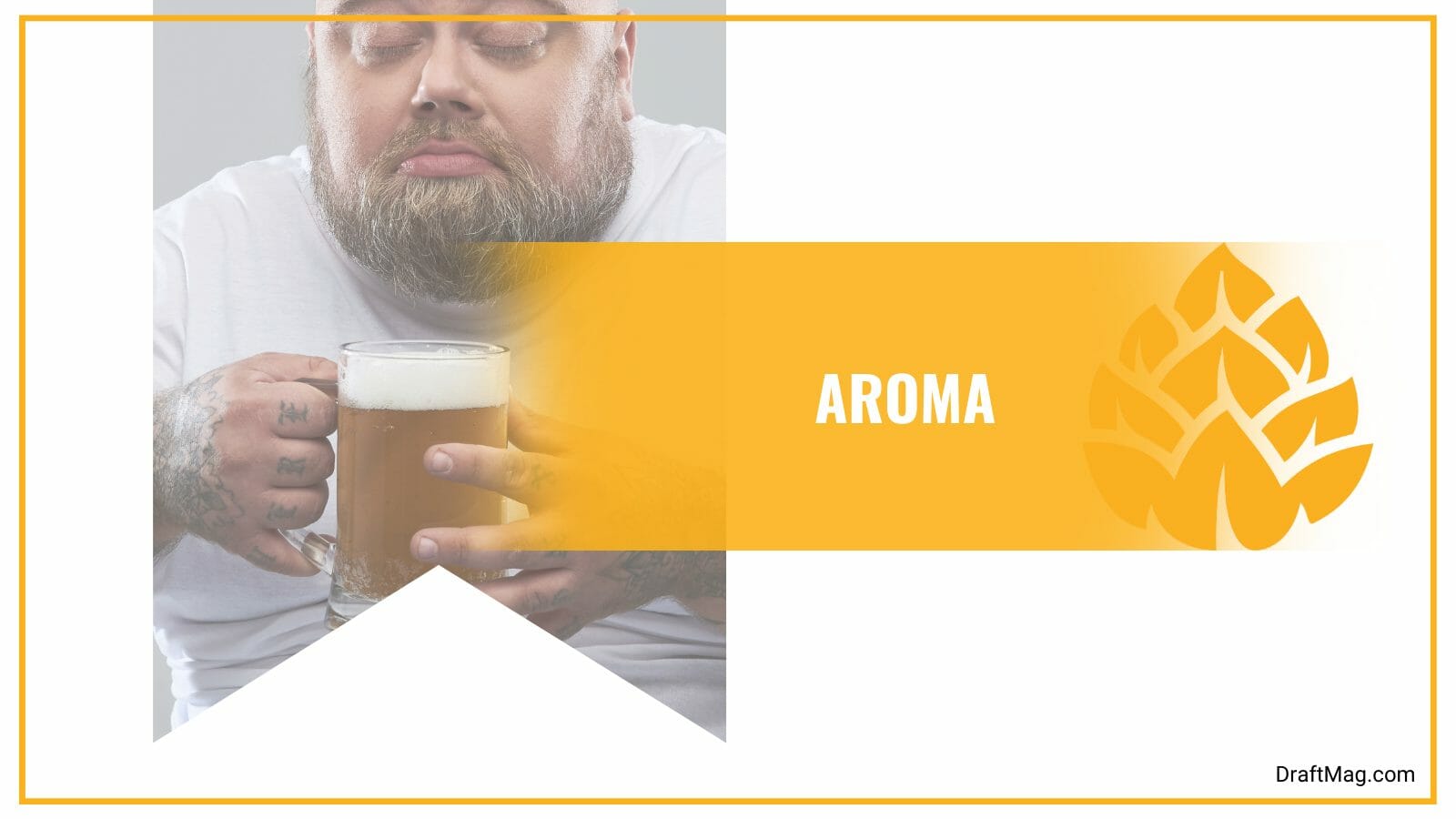 There are also hints of citrus, mostly lemon, but there is a bit of grapefruit and orange in the aroma too. As the beer warms up, the wheat becomes grain, toasted bread, and hay. There's also a slight hint of blueberry.
– Mouthfeel
The mouthfeel of the beer is medium, but it tends toward light due to carbonation. The beer is a bit velvety on your tongue but also manages to feel light and crisp, giving you a good balance. It has a foamy mouthfeel that fills your mouth with every sip.
The easy-sipping wheat beer has medium carbonation that offers a fizzy and crisp feel on your tongue. In the finish, it is crisp and a bit dry.
– Flavor
The flavor of the All Day Vacay beer is mostly a balance of wheat and citrus, but there are other notes to look out for as you drink. The wheat is the first and strongest thing you taste, filling your mouth up pleasantly. It is quickly followed by the citrus notes of lemon and orange.
The citrus notes come up mid-palate and remain there towards the end, offering a bit of fruity sweetness and a pithy bitterness. There's a bit of caramel and toffee from the malts, and the light citrus hops round it off, giving you a drinkable brew. There are hints of coriander, fruits, toasted wheat, and blueberry throughout the taste.
– Food Pairings
Seafood is an excellent pairing for the Founders All Day Vacay wheat beer. You can enjoy it with sushi or try out lobster and avocado salad. It also goes great with vegetarian dishes and other kinds of salads like Caesar or Greek, especially those that have a citrus-flavored dressing.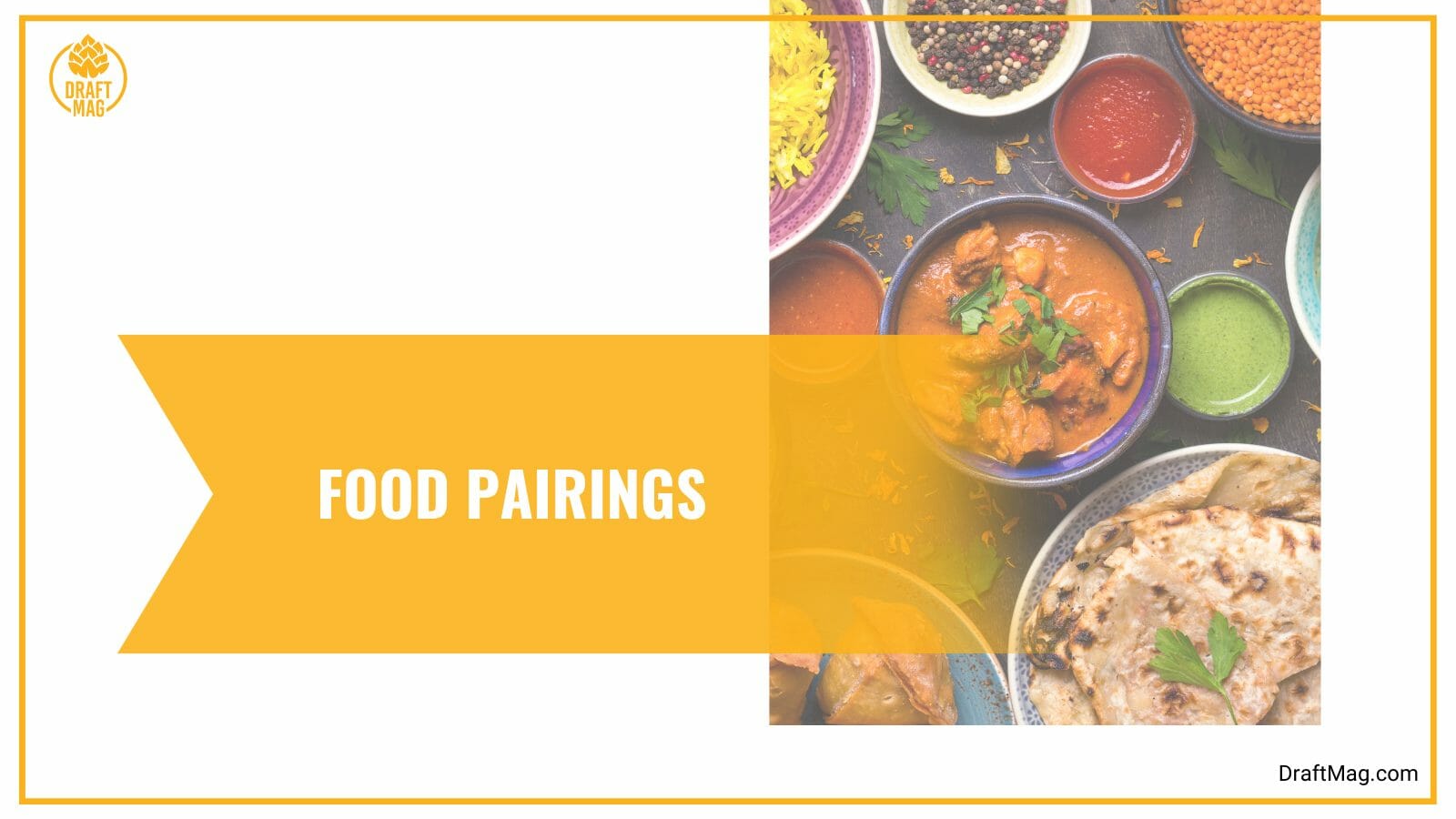 Try pairing the All Day Vacay with light soups and salads, sweet and fruity Asian food, spicy noodles, and buffalo wings. It will complement Indian food or Mexican cuisine too, if you're looking for something spicy. Other pairings include chicken, salmon, bratwurst, sausage, pork, and hearty meals. Plus, you can't go wrong with a Bavarian brunch and a lemon risotto.
For your cheese options, the wheat beer pairs well with soft cheeses. You can consider having it with Gruyere cheese, feta cheese, or goat cheese. For dessert, a banana pudding or any citrus-flavored dessert like banana orange crepes or the citrus cheesecake will pair well with the beer.
Ingredients
The exact ingredients of All Day Vacay are unknown, but it is made with wheat malts, hops, yeast, and water. True to its style, the wheat malts are the main players in the flavor and aroma, giving you a solid base and a medium body. You might notice hints of toasted wheat, caramel, toffee, bread, and hay.
The hops are meant to add bits of citrus and stone fruit to the flavor, which brightens up the wheat experience without overshadowing it. You might also expect a bit of yeastiness as you drink the wheat beer.
Nutrition Facts
All Day Vacay has an alcohol content of 4.6 percent, a decent level for its style. It does not offer any alcohol warming or ethanol bite as you drink, keeping the whole experience sessionable. As for the IBU, it is 20, as there is low bitterness from the hops.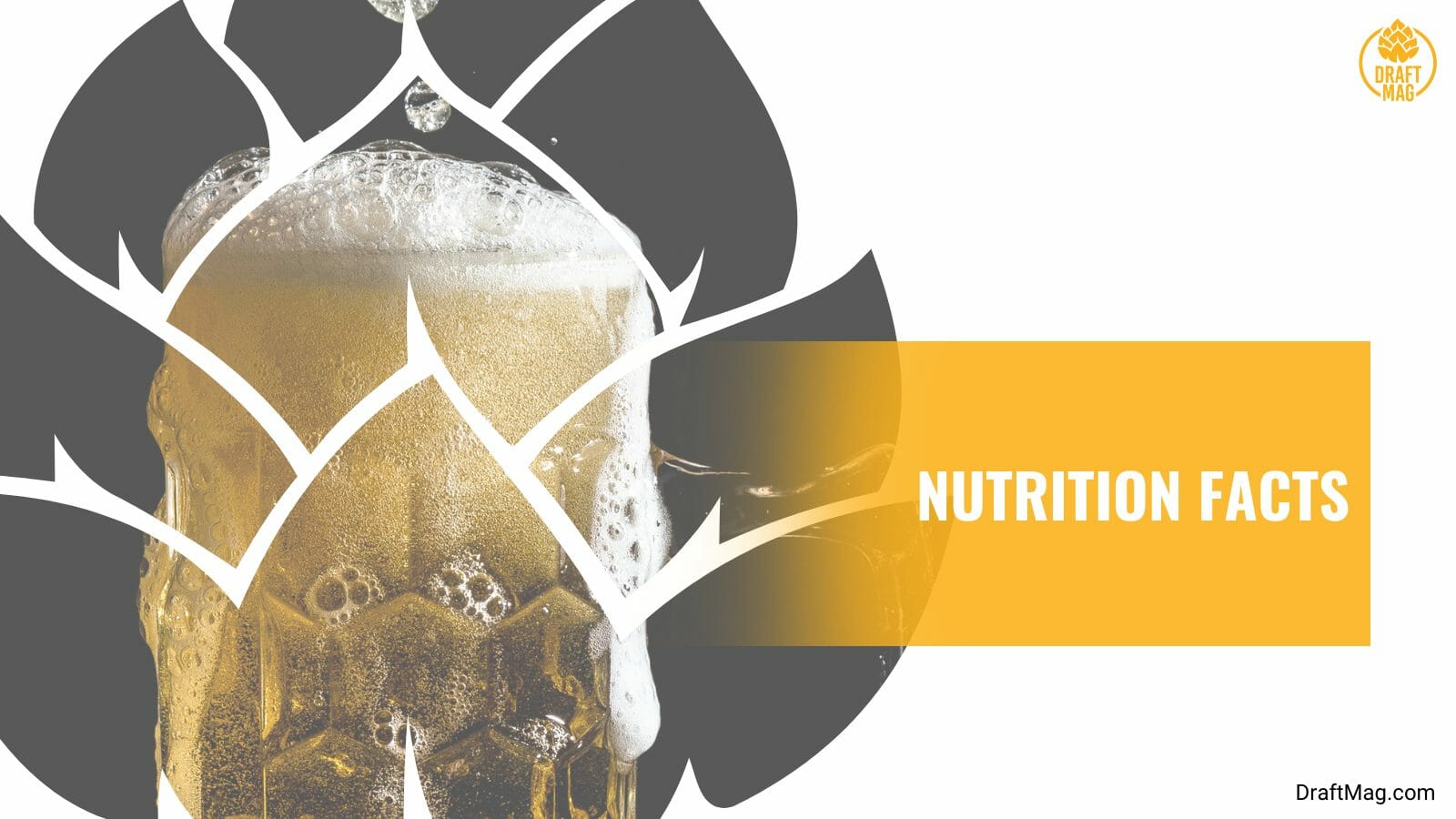 The beer has 140 calories in every 12 ounces. It also has 11.4 grams of carbs, 1 gram of sugar, 2 grams of protein, and 9 mg of sodium. The beer can be considered by those on a keto diet since it has a decent amount of carbs. It is not a gluten-friendly beer.
History
All Day Vacay is a session wheat ale made by Founders Brewing Company in the United States. The beer was released in 2021 as a wheat variant of their best-seller, All Day IPA. On the can label, you will see the All Day trademark station wagon going to the beach.
Following the success of the IPA, the brewery wanted to offer a light and refreshing wheat extension to continue the franchise. It was released on tap at the brewery but also distributed throughout 50 states in the USA. Founders Brewing was founded in 1997 and is one of the biggest and most prominent craft breweries in the USA.
Conclusion
Regardless of the occasion, All Day Vacay has proven itself to be an all-rounder and is an ideal entry-level option into the witbier style.
Here's a rundown of our beer review:
All Day Vacay is an American pale wheat beer with a 4.6 percent alcohol content.
The beer has flavors and aromas of wheat, blueberry, citrus, coriander, fruits, and bread malts.
It is made with wheat malts, hops, yeast, and water.
You can enjoy it best in a Weizen glass at 45 degrees Fahrenheit.
Pair it with seafood dishes, salad, spicy Indian or Mexican food, hearty dishes, soft cheeses, fruity desserts, and anything with citrus.
Whenever you're in Michigan, you can get this wheat beer right from the tap or even fill up the keg. It is also available for sale throughout the country and can be purchased online.