Bells Double Cream Stout Review: A Guide to Our Expert Verdict
Bells Double Cream Stout is known for its velvety smooth taste and impressive creaminess that stands out from other stouts. A Bell's Brewery product, the stout is produced with a variety of specially roasted malts that makes for a sleek, malty taste.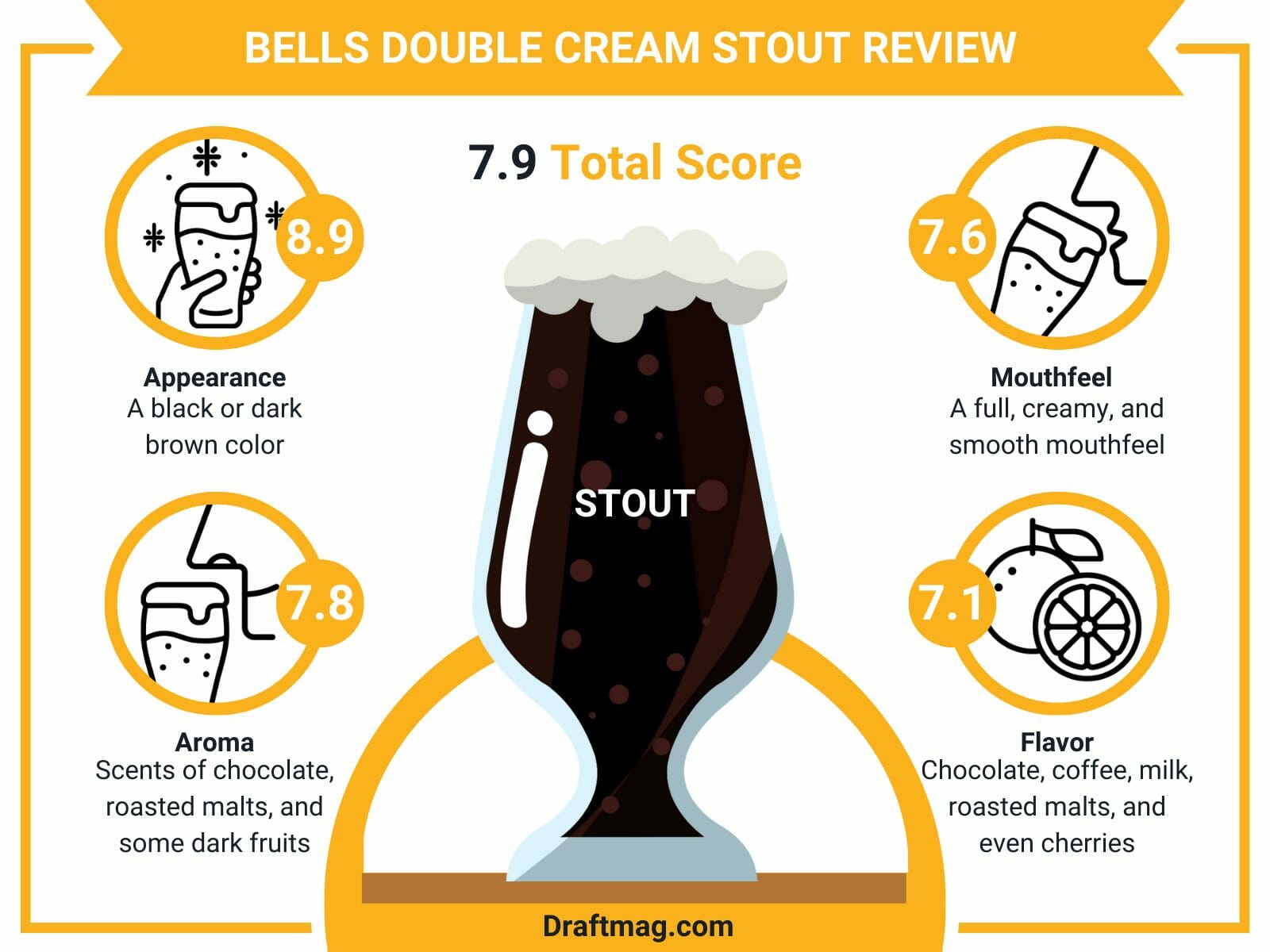 If you need a beer with a rich, creamy taste that reminds you of a well-made espresso, grab a bottle of this stout right away. In this complete review, we'll provide a breakdown of this premium stout and if it is truly great-tasting.
Bells Double Cream Stout Stats
| | |
| --- | --- |
| Country | United States (Michigan) |
| Brand | Bell's Brewery – Eccentric Café and General Store |
| Style | Stout (Milk Stout) |
| Taste | The stout tastes like rich chocolate with a strong presence of roasted malts. It is semi-sweet and eventually gives way to a subdued bitterness that doesn't seem too harsh or off-putting. |
| Body | It is medium-bodied and has moderate carbonation. It is smooth and leaves a creamy finish that isn't too dry on the palate. |
| ABV | 6.1 percent |
| Flavor and Aroma | It has flavors and aromas that consist of coffee, roasted malts, oats, coffee, pine, milk, burnt caramel, and chocolate. |
| Serving Temperature | 45 degrees Fahrenheit |
Tasting Notes
Bells Double Cream Stout Tasting Profile
Bells Double Cream Stout Review
If you're curious about the taste of this beer but need prior information before getting a bottle, we've got you covered. Our beer experts have provided this detailed review of the beer based on these categories:
– Appearance
Bell's Special Double Cream Stout appears black or dark brown when poured into a glass. If held up to a light, it has a unique mahogany hue. It has a tan foam head that dissipates quickly and leaves just a thick foam layer on top. This foam head eventually disappears completely but leaves a nice, lingering ring on the glass.
When you pay closer attention to the glass, you will notice tiny bubbles floating from the bottom of the glass to the top, which adds more flair to the beer's appearance.
– Aroma
The most distinguishable scents from this stout are chocolate, roasted malts, hints of milk, cream, coffee, and some dark fruits. You can also perceive whiffs of other ingredients like burnt caramel, along with what appears to be cocoa. All of these are carefully combined to produce an incredible blast of scents that is almost irresistible.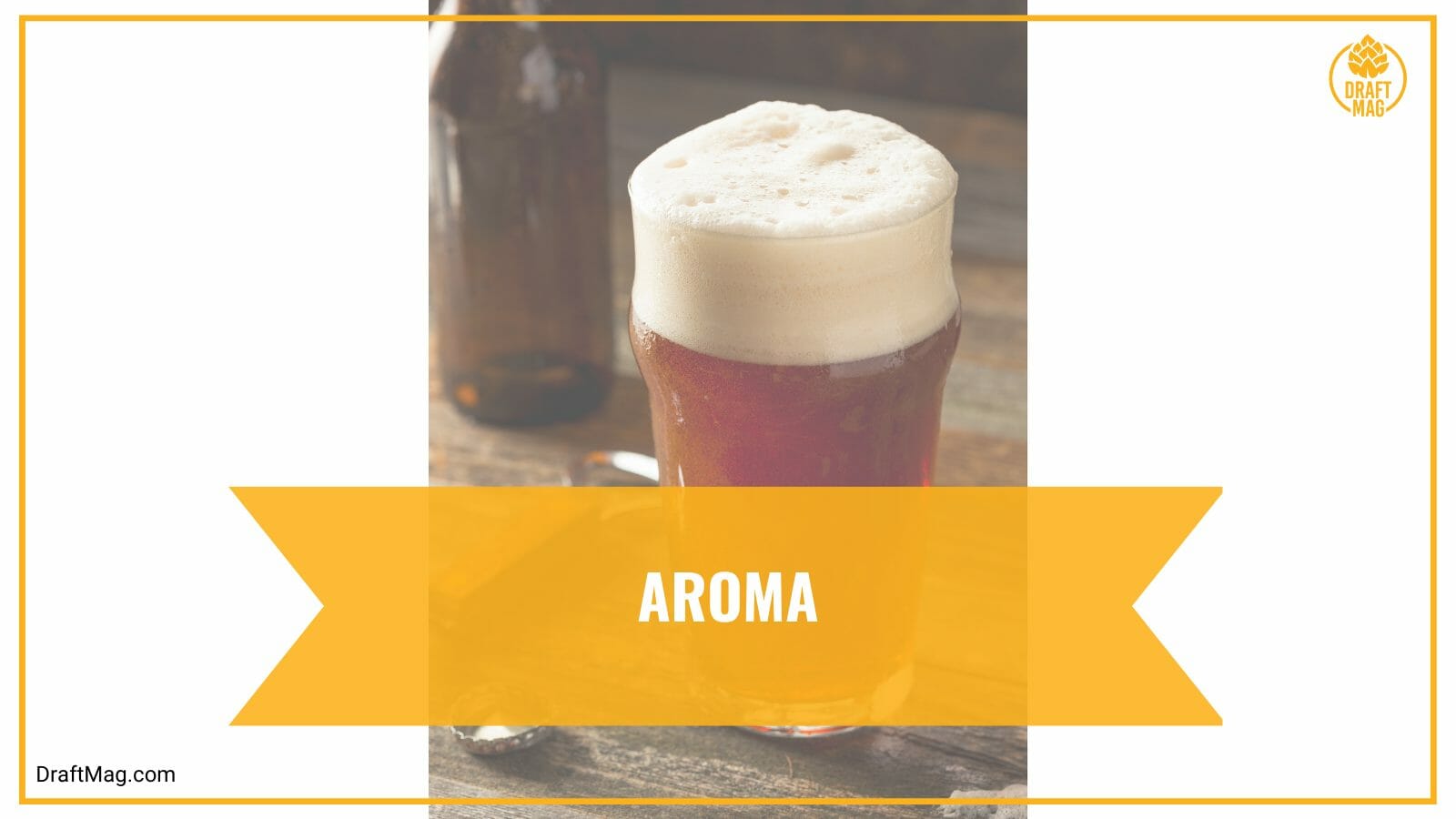 We like that this beer has a vast range of scents, but none seems overwhelming compared to the others. Instead, these scents are balanced by a mild hop note which increases the urge to take a gulp.
– Mouthfeel
It has a full, creamy, and smooth mouthfeel. When drunk, this beer tastes somewhat sweet, and the chocolate and malty notes are predominant at first. Eventually, they give way to a mild bitterness that further highlights the coffee note.
It is a medium-bodied beer, almost leaning on the heavy side but with light carbonation that makes you notice the velvety smoothness of this brew. In all, the beer leaves a clean yet creamy finish, which is just right for a milk stout.
– Flavor
This stout has a wide range of flavors that add to its roasted maltiness. It combines chocolate, coffee, milk, roasted malts, oats, pine, hints of burnt caramel, and even cherries. Although the combination appears slightly over the top, it is befitting for this premium stout because it makes for a rich, full creamy beer.
The milky flavor also improves the taste of the beer. With all of these flavors in one bottle, the stout has an appeal that few others can compete with.
– Food Pairings
Due to its roasted maltiness, the best meals to pair with a stout are meals that have almost similar flavors. If you're looking for the best meals to pair with this stout, choose the meals with enough flavors and a considerable amount of spice.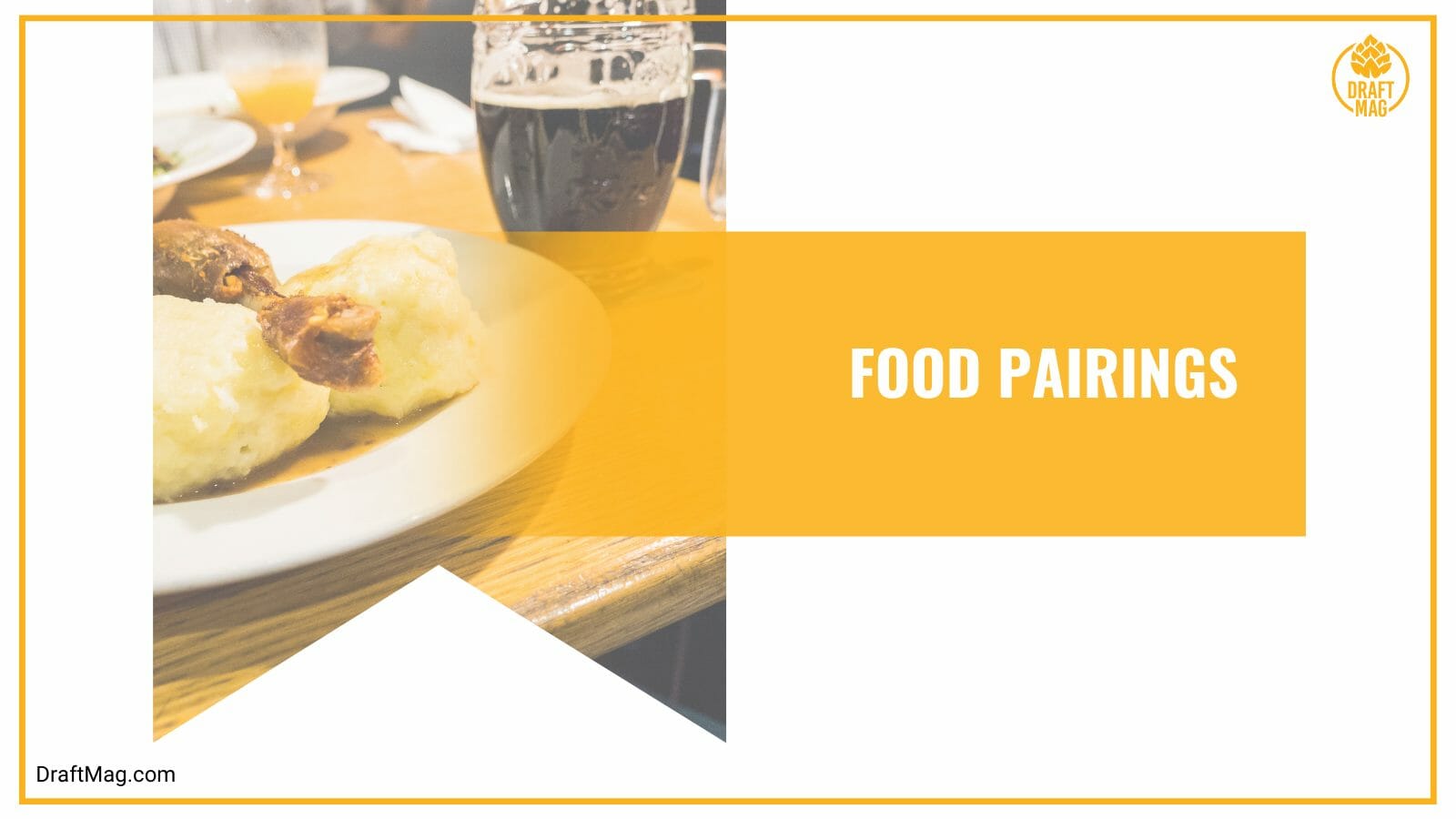 For instance, you can enjoy your stout with shellfish, oyster, beef stew, grilled meat, and boiled bacon. You can also pair it with sweet desserts like chocolate cake, brownies, chocolate puddings, and even chocolate or vanilla-flavored ice cream.
Ingredients
It is made from House Ale yeast, water, malted barley, wheat, and hops. In fact, this beer boasts of being made with ten different specialty roasted malts that give it its signature velvety smoothness. It also contains milk sugar. Vegans can enjoy this brew because it is made wholly plant-based in composition.
Nutrition Facts
Just like most beers, this stout contains a significantly high amount of calories. It has 221 calories, 22.6 grams of carbs, zero grams of fat, and zero grams of protein. Also, it is considered vegan-friendly.
History
Bell's produced its first batch of this stout in 1988, which makes this brew one of the oldest stouts. Since then, the stout has grown to be one of the most popular stouts in the beer market. It is still very active and can be purchased at bars, retail beer sites, liquor stores, and the brewery's taproom.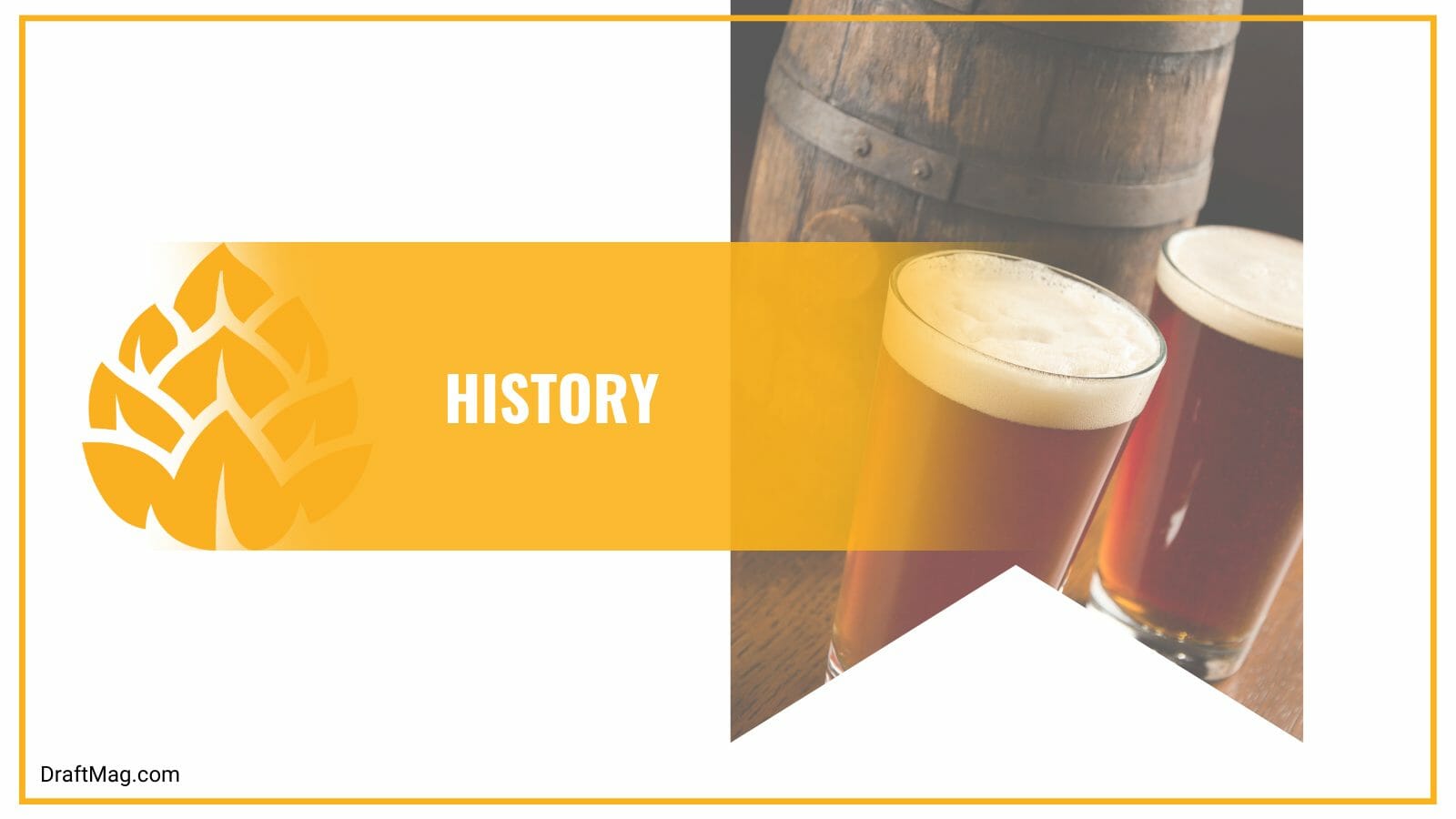 All Bell's beers, including the Special Double Cream Stout, are produced by Bell's Brewery – Eccentric Café and General Store located in Michigan, United States.
Bell's was bought out after the brewery's owner, Larry Bell, decided to retire. It is now owned by an Australian-based company known as Lion Little World Beverages, a subsidiary of Kirin Beverage Group. The deal was announced to the public around November 2021 and closed in December of the same year. Bell's now brews as a subsidiary of Lion Little World Beverages.
Conclusion
Undoubtedly, this stout is a great malty beer and easily a top choice. Here's a quick recap of what this review discussed:
Bells Double Cram Stout tastes like an alcoholic espresso with hints of chocolate, creamy maltiness, coffee, and a trace of mild bitterness.
It is a milk stout brewed by Bell's, a brewery in Michigan.
Its flavors and aroma consist of chocolate, coffee, rich roasted malts, oats, dark fruits, cherries, burnt caramel, and milk.
This milk stout is medium-bodied and has moderate carbonation. It is quite smooth and easy to drink, and it leaves a wet, creamy finish.
You can pair this premium stout with shellfish, grilled meat, barbecue, and even ice cream.
It is apparent that this stout earns a high mark from our beer experts. This is one solid beer that is not only easy to drink but one that beautifully teases the palate and makes you eager to reach for another gulp.