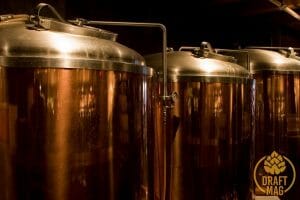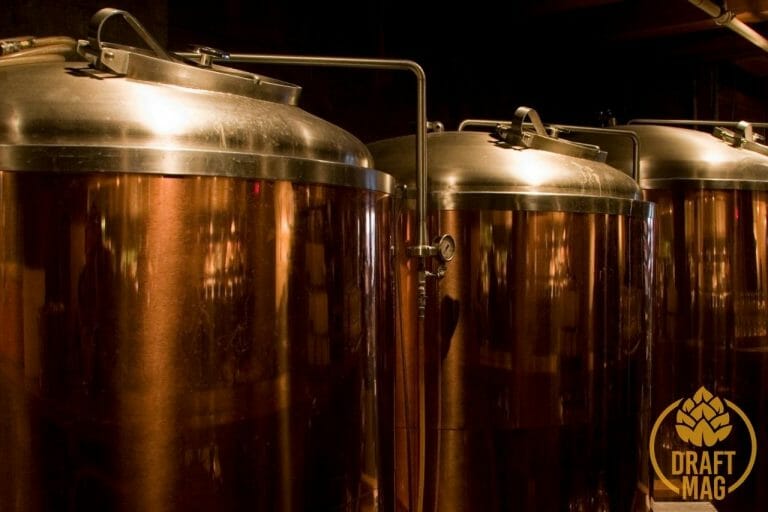 Breweries in Las Vegas are starting to gain ground as one of the things to look around for when in Las Vegas. This article will list out the very best that stands out in the crowd.
How do we know?
We took a tour to test each and asked the locals for their reviews.
Brewery Locations With Their Number of Active Beers
| | | | | | | | | |
| --- | --- | --- | --- | --- | --- | --- | --- | --- |
| Brewery Locations | Hudl | Beer District | Nevada Brew | Front Yard | Tenaya Creek | CraftHaus | Able Baker | Trustworthy |
| Number of active beers | 22 | 21 | 12 | 18 | 14 | 24 | 30 | 21 |
Best Breweries in Las Vegas: Serving the Best Beers in Sin City
Craft breweries in Las Vegas are slowly becoming the latest rave. If you are in the "Sin City," and need a cold beer before heading out or if you just won a jackpot, you can always walk into any of the breweries on this list for the best craft beers in Las Vegas. They are the perfect blend of regular beer events, game nights, live music, other side attractions and great beer.
Although most of the best Las Vegas breweries are located slightly off the Vegas strip, that shouldn't deter you. The experience you would get is worthwhile as these breweries serve some of the best beers.
These breweries offer excellent services. The staff are usually hospitable, the beer selections are fantastic, the food served is lovely and the place is typically upscale and appealing.
You can be sure of getting your money's worth whenever you visit any of these breweries. Open to locals and visitors, here are some popular breweries in Las Vegas you should see if you're in town.
– HUDL Brewing Company: Excellent Beer Selection for Craft Drinkers
Pros
Aesthetic atmosphere
Wide selection of great craft beers
Knowledgeable and friendly staff
Spacious patio area
Cons
No food servings
Not pet friendly
If you're a beer lover and an avid traveler, then you'd love the HUDL Brewing Company. Located at 1327 S Main Suite 100, Nevada 89104, this brewing company is slightly off the Vegas strip and requires some extra miles. Yet, a sip of one of the best cold, fresh brews from this brewery will make you glad that you spent extra miles on the road.
We highly recommend popular drinks on the menu like Shaggy Assassin IPA, High hatter pineapple hef, and the Vanilla Oak Cream Ale. Overall, HUDL offers top-notch services and some of the best-tasting craft beers.
They offer about 22 beers on their tap, and there's always something you'd like, no matter your taste. The HUDL brewery has a lovely patio area for hosting parties, weddings, and even an outdoor relaxation area while enjoying your beer.
There's a BBQ joint close by to order from if you get hungry, anyhow, if you don't want to go through the stress of going over to the joint, by scanning the QR code at the bar your BBQ will be delivered to you.
HUDL has some of the friendliest staff having a deep knowledge of their menu. While visiting, we learned about the brewery's history and even the correct way of serving any beer to go on what's on the menu. Not forgetting how the atmosphere is also well lit and spacious, if you're not a fan of overcrowded places, you will find the HUDL comfortable.
– Beer District Brewing: Top-rated & Artistic Small Brewery
Pros
Excellent customer service
A diverse range of beers
Educational entertainment such as trivia nights and workshops
Food trucks and food delivery
Cons
Small space and relatively hard to find
Over the past ten years, Beer District Brewing won dozens of homebrew competitions across the country. The brewery has 21 beers on tap, covering various styles with small-batch formulations and a rotating beer lineup. Their Dark beers, hazy IPAs on tap, German and Bavarian-style hefeweizen ranks high.
If you are hungry, scan a QR code, and the restaurant will bring delicious Mexican food to your table within minutes. Together with this, Thursdays through Saturdays, food trucks align outside. In addition to their most popular beers, they hold trivia nights and offer workshops on calligraphy and graffiti.
Their diverse beers list include famous Vegas In A Bottle Russian Imperial Stout Overfruited Sours, CocoNillaCan, a stout made with toasted coconut, slushie beers, roasted pecans, 200 Madagascar vanilla beans, and in-house specials are among their various brews. Keeping in mind, they also sell German lagers, New England style IPAs, Haze, Citra, and Sabro hops.
– Nevada Brew Works: Upbeat Microbrewery for Fun-seeking Beer Lovers
Pros
Upbeat atmosphere
Great selection of beers and bourbon
Accommodating bartenders
Great food
Cons
Limited seating capacity
Slow service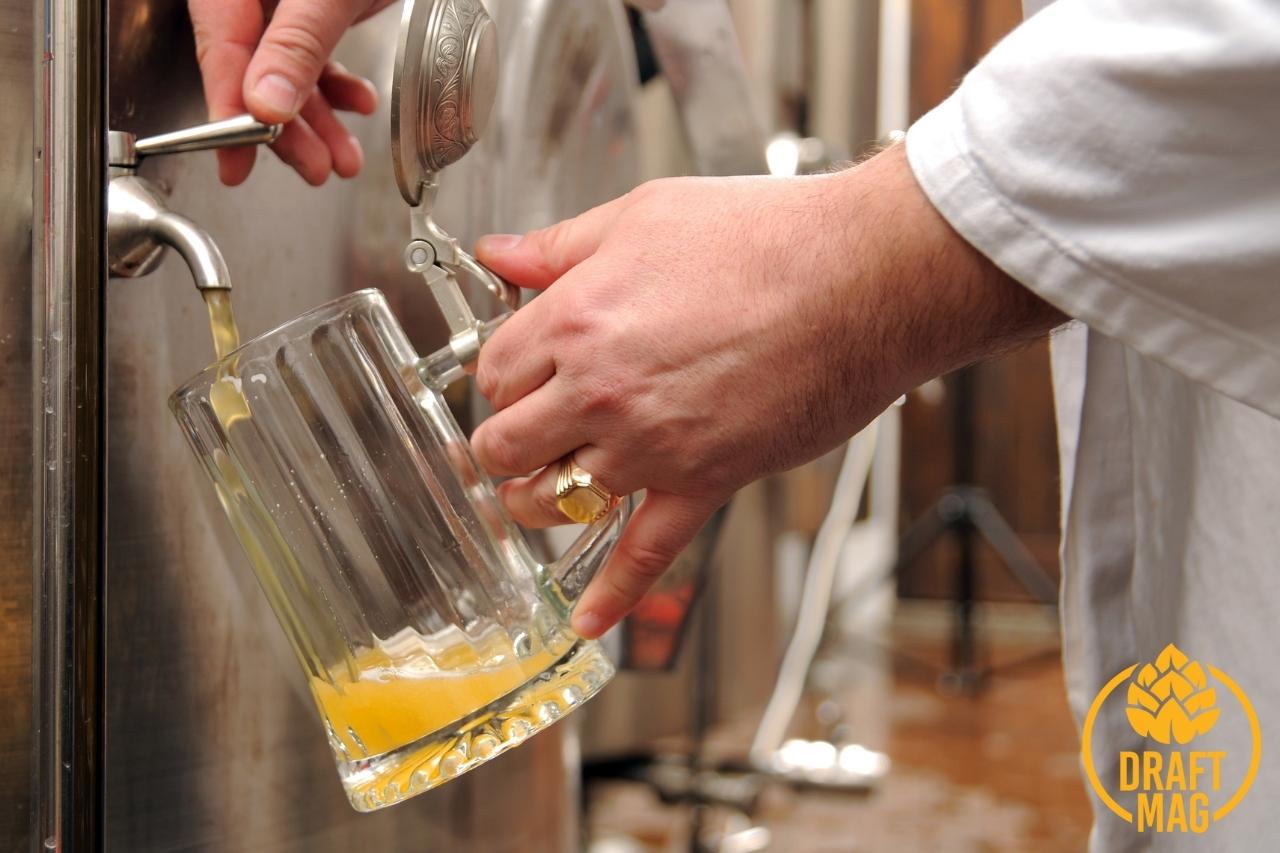 Although Nevada Brew recently opened, it has become one of the famous breweries in Las Vegas. They are gaining ground as one of the best microbreweries in Las Vegas. If you're visiting the Arts Districts, stop by Main Suite 160, Nevada. You'll enjoy the vibrant and somewhat hipster atmosphere the Nevada Brew offers.
They have a diverse selection of craft beers and bourbon, which are both delicious and unique. A drink menu for all ages is also available, and a full kitchen serving brick-oven pizzas, Bavarian pretzels, burgers, and crispy wings. There is a great outdoor area and a place to host small events because of the beautiful aesthetics.
The bartenders are hospitable and friendly, however, the service might get a bit slow when there's a large crowd. Having in mind that the place can seem overcrowded since there are limited seats indoors.
Aside from these, the Nevada Brew Works is always teeming with guests and locals who come to enjoy great beer and generally have a great time with friends. It's an excellent place to meet new people and hang out casually.
– The Front Yard at Ellis Island Casino and Brewery: Great Entertainment Spot for Drinkers
Pros
Reasonable price
A diverse range of beers
Tasty meals
Cozy ambiance
Cons
Noisy atmosphere
Slow service
Located at 4178 Koval Lane, Las Vegas, Nevada, the Front Yard at Ellis Island Casino and Brewery is a two-story indoor and outdoor beer garden with unparalleled views of the Las Vegas Strip on the second floor.
Front Yard has over a dozen beers on taps, such as Bonfire Rauchbier, Draft Beer, and Beer Flight. The food menu includes house-cured bacon and brisket, among others.
Furthermore, you'll also like the live music performances, special events, and numerous TVs to watch football games, this might cause the service at Front Yard can be sometimes slow.
Having some of the best beers at a very reasonable price is one of the catchy things about Front Yard at Ellis Island Casino and Brewery. Due to the lovely ambiance, it is an excellent place for events, however, if you hope to have a quiet time with your companion, it can be the ultimate place on game nights.
Anytime you happen to be in Las Vegas during winter, it will also make sense to wear warm clothes if you choose to visit the brewery, keep in mind that with the open-roof design, you can freeze.
– Tenaya Creek Brewery: No Better Taproom Experience in Las Vegas
Pros
Outstanding selection of craft beers
Hospitable staff
Appealing decor
Great location
Cons
No food servings inside
No indoor seatings
The Tenaya Creek Brewery is one of the best breweries near Las Vegas. If you are looking for a place to have fun outside the usual bustle of the central city, located at 831 W Bonanza Rd, Las Vegas, Nevada, it is a top choice.
You can get some of the best at the Tenaya Creek Brewery for craft beer lovers. They brew their craft beers and offer guests a taste of beer from other breweries.
You'd find the experience memorable because of how polite the staff is. The bartenders are quite knowledgeable about the different types of beer available on the menu.
Although there are no food servings inside the brewery, a food truck is on standby to cater to you if you need to eat. The decor, on the other hand, is also appealing and is a great place to take many pictures if you're a fan.
Overall, the Tenaya Creek Brewery offers excellent value for your money. They also brew on-site, giving visitors a full view of the beer brewing process and fresh beer always. You get a free Draft and cheaper refills on Tuesday Pint Night when you purchase the Tenaya Creek glass.
– CraftHaus Brewery: Best European-styled Brewery
Pros
Spacious and artistic brewery
Adequate parking space
Excellent diverse beers
Helpful staff
Cons
European craft beers influenced the CraftHaus Brewery culture. In the Henderson Booze District, the brewery opened its first taproom, highlighting a mutual feeling for the community above gaming machines.
A second taproom has opened in the Downtown Arts District, featuring local artwork and a Czech specialty tap that controls the flow of foam into the beer for a genuine slow-pour pilsner.
There usually are roughly 24 CraftHaus beers made at any given time, with lagers, sours, and IPAs that change with the seasons and local artwork covering the walls. Czech Plz, a crisp, unfiltered pilsner made entirely of Prague-sourced ingredients, Belgard stout, and Silver State Blonde are popular choices.
Others include a hazy IPA called Dry Heat, produced with additional hops and a citrus scent, Vanilla Lux ales, and Pie Time Beer, a limited-edition offering. Soft pretzels with beer cheese dip or bacon bourbon jam on the side are available as food, as well as having different options from the food trucks parked outside.
– Able Baker Brewery: Home of Craft Beers & Creative Naming
Pros
A wide range of excellent beers
Knowledgeable and friendly staff
Tasty food
Lovely patio and ambiance
Cons
Able Baker, located at 1510 S. Main St. in Las Vegas, NV, has over 30 beers on tap, all of which come with fresh ingredients and bold flavor characteristics. They pay respect to the atomic bomb detonated at the Nevada test site in 1946 and draw inspiration from it.
They offer a brewery tour to guests who want to know about its history, naming, and brewing process. In spite of that, you need to book the tour beforehand.
Guest taps, wine, and handmade cocktails are all on the frequently changing menu. The naming of Able Baker's drinks is as unique as the brewery's name. Popular beers at this Las Vegas microbrewery include Chocolate Chip Honey Dip, 5 Pepper Porter, The Ugly Dunkeling, Honey Dip Stout, Historic Detonator, and the Atomic Duck, a citrus-forward IPA.
It's easy to understand why this Nevada award-winning Arts District new bar has rapidly become a locals' favorite. There's also a complete kitchen with tasty cuisines and a pleasant ambiance. The menu incorporates Southeast Asian flavors — diablo shrimp tacos, burgers, and a beer-battered fish po'boy.
– Trustworthy Brewing Company: On-site Brewery for Beer Nerds
Pros
Excellent craft beer selection
Food trucks available
Great spot for hosting events
Cons
Limited beer selection
Closes earlier than posted
The Trustworthy Brewing Co. is a great place to enjoy your beer for people who love calm and relaxing areas. Located in the Palazzo Grand Canal Shoppes, 3377 Las Vegas Blvd — an accessible and serene neighborhood, the brewery offers an excellent selection of craft beers. The Trustworthy Brewing Company brews on-site, so you can always get freshly brewed beer whenever you stop by for a drink.
Favorites include the Trustworthy IPA, Brass Jar Amber Ale, and T-Shirt Weather, a hoppy continental pilsner. Their food menu offers barbecue, nachos, smoked beef brisket, chicken schnitzel pretzels, fish and chips.
However, if you want something different, you can find food trucks available. The staff members are friendly and knowledgeable a lot about the on-site beer and even beers produced by other breweries.
You have to prepare for some noise if kids are brought by other parents. Another downside would be that they close earlier than what is said on their website. Besides that, the service isn't bad, and the beer is worth the price. Overall, the brewery is a lovely place to enjoy a night out with family and friends.
How Good Are the Beers From Las Vegas Breweries?
The beers are usually freshly brewed. Hence, the taste is remarkable compared to what you'd get at any bar on the strip. You can have some of the hoppiest and tastiest craft beers at the breweries mentioned.
These microbreweries in Las Vegas offer a wide selection of IPAs from numerous taps to cater to your taste buds. They are home to the best craft beers and sell at reasonable prices. Along with nicely prepared food pairings, you can't go wrong at any of these breweries.
Tenaya Creek Brewery as Our #1 Pick: Award-winning Brewery off The Strip
While all the breweries on this list offer fantastic customer service and budget-friendly beer, the best of the best would be the Tenaya Creek Brewery. This brewery is rated #1 because of how smoothly they run everything.
There's a vast parking space, so you never have to struggle with where to park your car. You can fully view the brewing process for people interested in the beer-making process.
Another reason why Tenaya Creek Brewery is our top choice is because of the support it affords other breweries off the strip. They have about 10 guest breweries taps available for guests to drink from, which is remarkable.
If you ever need an excellent brewery that serves some of the best craft beers, you can't go wrong with the Tenaya Creek Brewery. This best brewery in Las Vegas has a lineup of fun activities all week to keep guests entertained.
On Sundays, there is the 2 for 1 Tenaya Creek Growler. The Pint Night on Tuesdays sells drinks for lesser prices when you come with your Tenaya Creek glass. Wednesdays are for Live Event Trials, where they invite guests to play games for a chance to win gift cards, free beer, and so much more.
Every second Saturday of the month, there's live music with Donzo's cosmos.
Best Times to Visit the Breweries in Las Vegas
There's always an activity to entertain guests in these Las Vegas microbreweries from Mondays to Fridays. Aside from these, there's a host of events dedicated to all beer lovers, which different breweries in Downtown Las Vegas collectively organize. There's also the Nevada Beer Bash held every August 21.
The Water Street Oktoberfest Beer festival and the Motley Brews' Downtown Brew Festival are also there. Both events are held in October every year, and you can get a taste of the best craft beers from famous craft breweries in downtown Las Vegas.
Regardless of the month, there are usually a lot of fun activities happening at any of these breweries. The Tenaya Creek Brewery, for instance, has a steady lineup of activities throughout the week, as outlined above.
Conclusion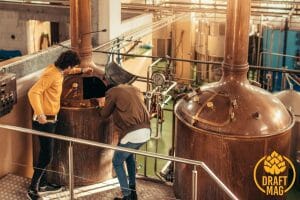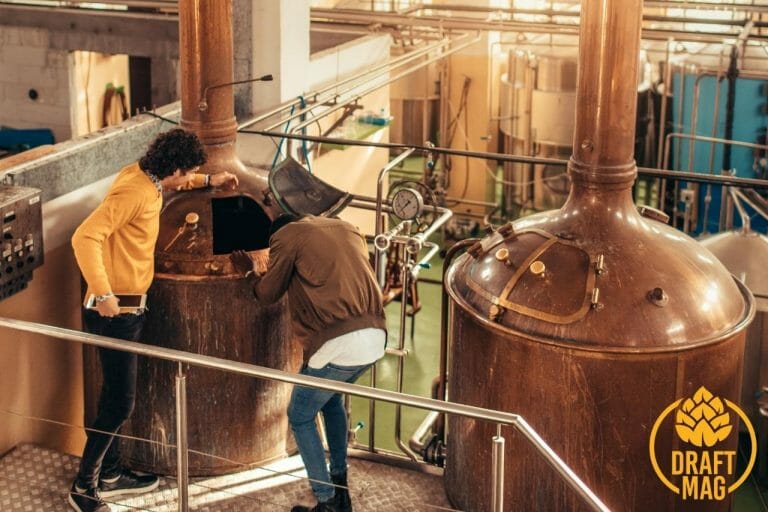 Breweries in Las Vegas are becoming popular spots for visitors and locals alike. Our beer experts handpicked each brewery mentioned in this article and can be trusted to visit if you need some of the best craft beers in Las Vegas.
If you're going for the best of the best, Tenaya Creek Brewery comes highly recommended.
If you're looking for a more budget-friendly upbeat atmosphere to host your friends, then the Front Yard at Ellis Island Casino and Brewery is best-suited for you.

Latest posts by Draft Mag
(see all)