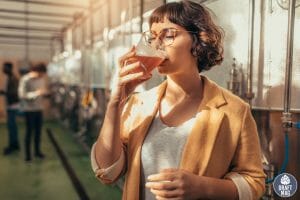 If you are looking for the best breweries in Santa Rosa, look no further. Here is the ultimate list of must-try brewpubs for the perfect craft beer experience in and around Sonoma County.
If you want to do a Santa Rosa brewery tour, these are some of the best breweries. So pick your take and start from there.
| | | |
| --- | --- | --- |
| Best Breweries in Santa Rosa | Number of Active Beers | ABV (Lowest-Highest) |
| Russian River Brewing Company | 20 | 3.5 – 10 percent |
| Moonlight Brewing Co. | 6 | 4.9 – 6.6 percent |
| Henhouse Brewing Co. | 31 | 3.8 – 9.9 percent |
| Cooperage Brewing Co. | 4 | 5.2 – 6.7 percent |
| Bear Republic | 17 | 4.7 – 12 percent |
| Old Possum Brewing Co. | 5 | 5.2 – 9.9 percent |
| Third Street Aleworks | 12 | 4.4 – 8.6 percent |
| Fogbelt Brewing Co. | 11 | 4.3 – 8.3 percent |
| Steele & Hops Public House | 10 | 4.7 – 8.3 percent |
| Seismic Brewing Co. | 6 | 4.2 – 7.5 percent |
| Crooked Goat Brewing Co. | 14 | 4.3 – 9.7 percent |
| Lagunitas Brewing | 21 | 4.2 – 9 percent |
| Iron Ox Brewing Co. | 16 | 4.5 – 10 percent |
| Belly Left Coast Kitchen | 40 | 4.1 – 11 percent |
| Flagship Tap room | 16 | 4.2 – 9 percent |
| Three Disciples Brewing | 13 | 5 – 11 percent |
Must-visit Breweries in Santa Rosa, California
Did you know that for two weeks in February every year, Russian River hosts an event to honor the release of Trippel IPA? Besides the many beer events, Santa Rosa has a long list of breweries, and these 18 are the ones you simply cannot miss.
– Russian River Brewing Company
This is the most loved and the best brewery in the city. They have won almost all awards from World Beer Cup and alike thanks to their delicious brewing techniques. RRBC also serves a wide range on its gastropub menu. It has a 1-acre large taproom area with ample indoor and outdoor seating.
They brew the most epic and well-known craft beers in Santa Rosa. They brew both clean and barrel-aged Sour beers. Along with an outdoor beer garden, they also have a gift shop and can arrange for guided and self-guided brewery tours.
Their Must-try Beers
The Intinction – Sauvignon Blanc is a barren aged Pilsner brewed with Sauvignon Blanc grape juice found in Dutton Vineyards in Sonoma County. It has an ABV of 8.25 percent and shows some tart acidity with a good malty balance. Their Pliney The Elder is a double IPA brewed at 8.0 percent ABV. It has well-balanced maltiness and bitterness and is best enjoyed when fresh.
– Moonlight Brewing Company
This brewery is known to stick to the beer-making roots and usually brews according to the traditional, pre-industrial era. They use a single-step infusion mash thereby brewing continental, British and American Ales and Lagers.
They have a 21-barrel brewhouse and use old British methods of direct boiling in copper kettles. At their cooling step, they add enzymes that kill all the gluten in the beer, thereby making them gluten-free. They also age their beers for over a month before bottling and conditioning them.
Their Must-try Beers
The Part Time Ponderer a classic IPA brewed at 6.6 percent ABV. It has a strong hop aroma and delicious notes of pine and citrus. Their Death and Texas is another delicious brew with 5.3 percent ABV. It is a Black Lager filled with heartwarming notes of iced coffee and is equally crisp and clean on the finish.
– Henhouse Brewing Company
The folks at Henhouse realized over two decades ago that homebrewing was no more a hobby and decided to switch to full-time brewing in pub style. Their head mission is to keep improving the quality of beer. They believe strongly in innovation and that is well reflected in their beers. They are also pros for maintaining high levels of work ethics, equality and diversity.
Their tasting room is small with a medium patio for summer days. You will find plenty of rotating food trucks right outside the brewery, so rest assured that you would never fall short of pub-grub food.
Their Must-try Beers
Goodness Gracious The Vapors is a classic IPA brewed at 7.6 percent ABV. It is filled with flavors of mango peel, slight dank, coconut and orange with medium bitterness. This beer is all about the tropical high.
Their Super Highly Confluential is a delicious Double IPA brewed at 8.2 percent ABV. It is brewed using overripe oranges, dill, coconut, pineapple, lime zest and wine. It has strong pineapple and passionfruit notes on the nose.
– Cooperage Brewing Company
Tyler Smith, the head brewer of Cooperage Brewing, started off the journey by being a beer fanatic. He decided to push his boundaries by experimenting with new styles derived from older, traditional beers. He brewed nine taps for over 10 years in a garage until he decided to turn this little hobby into a full-time business.
Cooperage is known for using unique combinations and varieties of yeasts, hops, barrel-type fermentation, and spontaneous fermentation to develop unique beers. They also host a specific cuisine every day of the week. Check out their calendars for more updates.
Their Must-try Beers
Coopa Cabana Tiki Sour is a deliciously tropical brew with hefty notes of pineapple, mango, coconut, nutmeg and tangerine. This beer is brewed in collaboration with Burning Barrel and has an ABV of 6.5 percent. Their Dark Nebula Stout is another classic and robust brew at 6.4 percent ABV.
– Bear Republic Brewing
This brewery was founded in 1995 in California. Today, they have a brewpub by the lakeside in Sonoma County in Rohnert Park. Some of their beers have won gold medals which only goes to prove how they expertly brew their beers.
Their taproom is a perfect setting for a long summer day by the lake to enjoy stunning beers with stunning views. They have a gorgeous outdoor patio with simple wooden furniture, making it a lovely picnic spot for families and get-togethers.
Their Must-try Beers
The Tarot Series Fool Pale Ale is an experimental Ale brewed at 5.4 percent ABV. It is bright, hoppy, with Lemondrop and lotus.
Through The Haze is an American IPA brewed at 6.4 percent ABV. It is a crushable IPA with notes of grapefruit and a burst of citrus and tropical aromas and flavors. The bitterness is well balanced by the crispness of the beer.
– Shady Oak Barrel House
With over two decades of home brewing experience, Steve Doty decided to move a step ahead in his beer-making career. He was initially inclined towards brewing hop-forward beers, but eventually, his hop obsession subsided and he started working with barrels. The idea of natural fermentation and barrel aging fascinated him.
The roots of this brewery reside in wild-barrel-aged beers and now moved to fruit hops and more approachable beer. Their taproom is a lively atmosphere with painted walls and barrels loaded in corners. This is also a dog and kid-friendly brewpub.
Their Must-try Beers
Sonomatastic is a Farmhouse Ale – Saison brewed at 7.1 percent ABV. It is aged for six months in French oak barrels and has a floral, peppery and dry finish. The Electric Relaxation is an American Wild Ale brewed at 6.8 percent ABV.
– Old Possum Brewing Company
Old Possum works on a full-circle business modal. They strive to use the finest quality ingredients to brew their beers. They are extreme advocates for "vocal for local" and fully support local farmers, bakers, butchers and hop growers.
Their taproom and brewhouse are also equipped with natural gas elements to maintain high standards of sustainability. They also have a Pacman, a pool table and Street Fighter 2, making it an excellent place to hang out with friends.
Their Must-try Beers
The High Octane IPA is a classic IPA brewed at 9.2 percent ABV. It is dry hopped with Simcoe and is an extremely refreshing and crip beer.
The Disturbance Pale Ale is an extremely elegant and refreshing Ale. It has a well-balanced bitterness to tart profile and has some light notes of lychee and lemon at the back.
– Third Street Aleworks
3SAW is a brewhouse known for its unique combinations of hybrid beers. They combine traditional brewing techniques with experimental ingredient combinations. The taproom atmosphere is very welcoming and has an extensive menu of food options. You can find some of the best burgers being served here.
They brew some of the best Lager-Ale hybrids. However, they don't really brew beers that fit a particular category and most of their beers are rotational. So rest assured that you will be able to find something new lying around.
Their Must-try Beers
The Raspberry Tart Pastry Kettle Sour is an 8.6 ABV Smoothie beer brewed with a tasty burst of lactose and vanilla. This one's for those who have a serious case of sweet tooth. Husk The Coconut Hazy IPA is a New England IPA with a twist of Sabro, Motueka and Cashmere. It is brewed at 6.6 percent ABV.
– Fogbelt Brewing Co.
Naming their beers after Californian redwood trees, Fogbelt was founded in 2013 and has more of a sports bar feel to it. Both owners come from winemaking families, studied beer making thoroughly, and then decided to dive into the beer pool.
Fogbelt is a 15-barrel brewhouse with a crew that runs the place like a family, making and evolving beer with every fresh brew. They also serve some great finger food that pair well with almost all of their beers.
Their Must-try Beers
Zephyr Strawberry Margarita Gose is a classic, crisp and light German Style Wheat Beer brewed at 4.5 percent. It has a delicious blend of strawberry, agave and lime and finishes fruity on the tongue.
The Bamboozle Golden Milk Stout is a classic coffee-flavored beer with a balanced level of sweetness and bitterness from oak and whiskey barrel aging. It is brewed at 7.8 percent ABV.
– Steele & Hops Public House
The brewery is family owned and operated and has been serving great beers and tasty food since 2016. Their taproom has a large, spacious patio that has a set space for live music evenings. The overall atmosphere of the place is friendly and energetic.
This is also one of the best places to get delicious food. Their head chef also makes season specials alongside thin crust pizzas and burgers. Their beers are rotationally brewed in small batches. They also offer a range of wines and cocktails.
Their Must-try Beers
Running on Empty is a classic Double IPA brewed at 8.3 percent ABV. On the nose, it has a fresh fragrance of pineapple and clean bitterness. Smoke on the Water is a delicious Scotch Ale brewed at 8.2 percent ABV. It is smokey, rich, and woody with a layer of cherry, notes of caramel and toffee.
– Seismic Brewing Company
They follow the tradition of "grain to glass and clean to can." Seismic has set high standards for sustainability by the use of eco equipment and a zero grain wastage policy. They boast of giving a high sensory experience from their beers to their drinkers. Their beers focus on five key elements — aromatics, balance, depth of flavor, creativity and complexity.
The crew works together to create flavor profiles that are different from traditional beers. They also collaborate only with other sustainable partners for packaging and making tap handles and apparel.
Their Must-try Beers
Tremor California Light Lager is an American-style Lager brewed at 4.2 percent ABV. It is an airy light, crisp and clean beer with a Californian soul right from grain to brew.
Shatter Cone is an American IPA brewed at 7.0 percent ABV. This beer is light, crisp, and citrusy with slight acidity. There is some orange and lemony after profile.
– Crooked Goat Brewing Co.
This is a small craft brewery known to brew small batches of beers to keep them fresh and rolling. Both the Sebastapol and Petaluma breweries have collaborated with three neighboring restaurants to build a diverse food menu full of club sandwiches, pizzas, burgers and finger food.
They host local artists on weekends from 3 PM – 5 PM. They also host occasional events like the easter hunt and Oktoberfest. Check out their website for the musician and events lineup for the month.
Their Must-try Beers
Grain And Blood is a Blod Orange Double IPA brewed at 9.7 percent ABV. It is brewed with fresh orange, is deep red in color and is an absolute festival on the palate. Mountain Goat is a classic IPA at 7.2 percent ABV. It has flavor complexity and is an easy drink thanks to the citrus, floral and fruity notes.
– Lagunitas Brewing
The Lagunitas started operations in 1993 and were famous for their hop-forward beers at the turn of the craft brewing scene in America. The Petaluma amphitheater is a place where most of its events are held. From live music to big concerts to hosting local stand-up comedians, they are pros in the beer and entertainment field.
Their 25-barrel brewhouse was destroyed in a storm in 2011. However, they soon picked themselves up and are a world-famous brewery today. They partnered with Heineken to bring their hop-forwards beers on the world map.
Their Must-try Beers
Disorderly Teahouse Yuzu Lemon Squeeze is a spiked and sparkling Guayusa tea brewed at 5.0 percent ABV. It is flooded with a natural lemon flavor with a smooth, earthy and herbal finish.
A little Sumpin Sumpin is a smooth and silky IPA brewed at 7.5 percent ABV. It has tropical hop flavors, light honeysuckle floral notes, and is extremely silky on the palate.
– Iron Ox Brewing Company
Established in 2015, Iron Ox came to be founded as a partnership with Plow Brewing Co. They are known to brew complex flavored beers with rather simplistic techniques. They try to use as much natural flavoring instead of extracts, and they take pride in innovative brewing techniques which result in unique beers.
They run a food truck schedule for people who enjoy a good meal with their beers. They also host regular events like comedy nights, trivia and bingo evenings. Check their social space for more information.
Their Must-try Beers
The Sweet Cherry and Tart Pineapple Kettle Sour is a delicious brew at 4.5 percent ABV. It is flooded with flavors of pineapple and cherries, which makes it a lovely summer drink.
The Spiked Seltzers is a beer with 4.5 percent ABV. It is a crisp and clean beer with flavors of key lime, strawberry, watermelon, pomegranate, passionfruit, and blueberry. It is like a tropical paradise in your mouth.
– Belly Left Coast Kitchen
This is a modern American restaurant that serves delicious food alongside a tasteful range of craft beers from the best in the city and cocktails. The owner is also the executive chef of the brewpub who has traveled extensively across the world to understand beer and food trends.
Their taproom, although not a classic brewery, is a cozy space, fenced on three sides with an outdoor patio and a small indoor space. They have an extensive menu of full craft beers on tap.
Their Must-try Beers
The Hen House Mandela Effect is a classic IPA brewed with Citra and Centennial hops at 6.8 percent ABV. The Batch Don't Kill My Vibe by Barrel Brothers Brewing Co. is a West Coast IPA with 7.3 percent ABV. It has some piney bitterness and light tropical and citrus notes.
– Brew Coffee & Beer House
This is one of the best beer bars in Florida. It is a neighborhood establishment, with a welcoming atmosphere having both indoor and outdoor seating. It is a combination of the coffee shop and beer bar, which makes it a lovely place for non-drinkers to enjoy too.
They also have some games available on the outside patio which could easily make it the most friendly and easy-going hang-out spot all day long. Since this is a cafe/beer pub, it is open as easily as 7.30 am every day. Feel free to grab a coffee by day and a glass of beer by night in this stunning spot.
– Flagship Taproom
This makes for a perfect movie. Five childhood friends grow up and get together to fulfill one childhood dream of starting a new business together. Eventually, they managed to make it the most happening brewpub on the Santa Rosa brewery map.
Apart from delicious beers, they also have a widespread menu of food options, both vegetarian and vegan. They have an eclectic indoor and outdoor space.
Their Must-try Beers
The Icelandic White Ale is a classic Wheat Beer brewed at 5.2 percent ABV. They claim it to be made with pure Icelandic glacier water. It is well crafted and clean with a tinge of orange peel and coriander.
The Dark Sarcasm NItro is a stunning American Porter brewed at 7.0 percent ABV. It is rich and velvety with a full mouthfeel.
–  3 Disciples Brewing
The 3D brewing has a vision that is perfectly balanced between the three partners. Each of them has a separate section to handle. They are known for their innovative Ales. Ales are simple beers, but not when it comes to 3D.
Their taproom has games like dart boards, foosball and air hockey. It is a lively place, perfect for a small get-together of family and friends.
Their Must-try Beers
Third Eye Raven – Rye Whiskey Barrel Aged is for Porter lovers. This beer has 8.0 percent ABV, is aged for six months before bottling and is filled with delicious notes of caramel and coffee. Let There Be Light is a classic Pilsner at 5.0 percent ABV. This is a crisp, clean and light Lager.
Conclusion
The locals know Santa Rosa as one of the secret capitals of California's booming craft beer scene. Even if you're exploring San Francisco, a quick tour of some of these breweries can easily be covered in a day.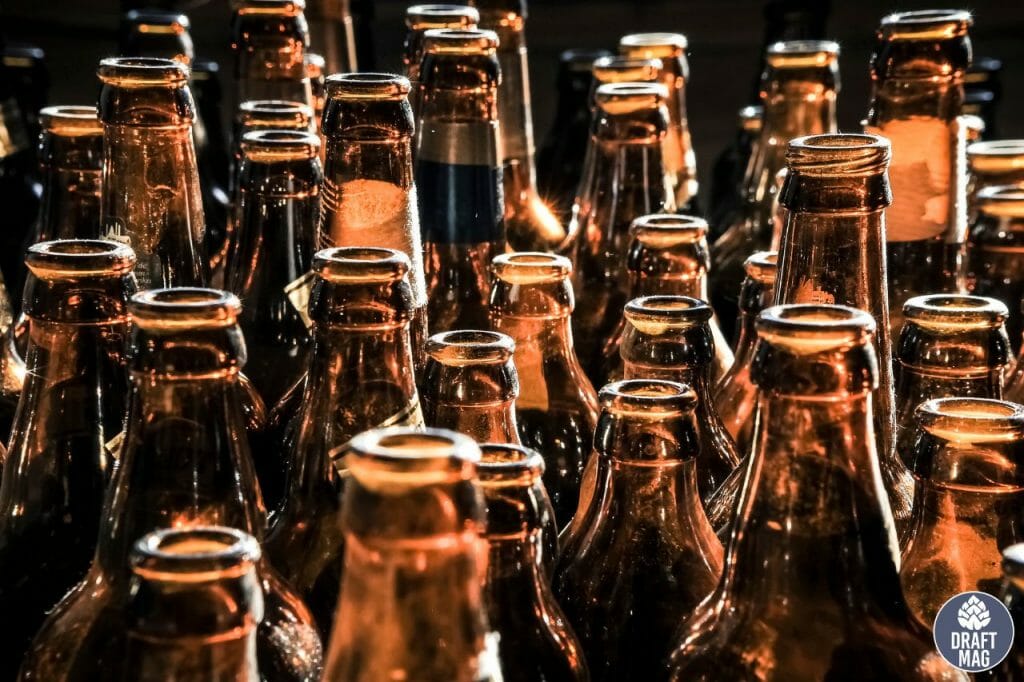 Old Possum is one of the best Santa Rosa breweries with food where the chef is totally obsessed with trying new and tasty dishes.
The Russian River Brewery menu is quite extensive and includes everything from bruschetta, pizzas, sandwiches and salads to calzones and chicken wings.
Belly Left Coast Kitchen isn't a brewery but it is the best place in Santa Rosa to find all your favorite beers on tap.
Craft beer has a long history in Santa Rosa, and these breweries listed above have managed to put Santa Rosa on the beer map. So which is your favorite brewpub from the list above?

Latest posts by Draft Mag
(see all)