Buckle Bunny Beer Review: A Crisp and Clean Cream Ale 
Buckle Bunny Beer is a vibrant ale that is suitable for all types of beer lovers, whether you like lagers or ales. It is great for a hot summer afternoon when you need something refreshing or cold days when you want a drink to warm you up.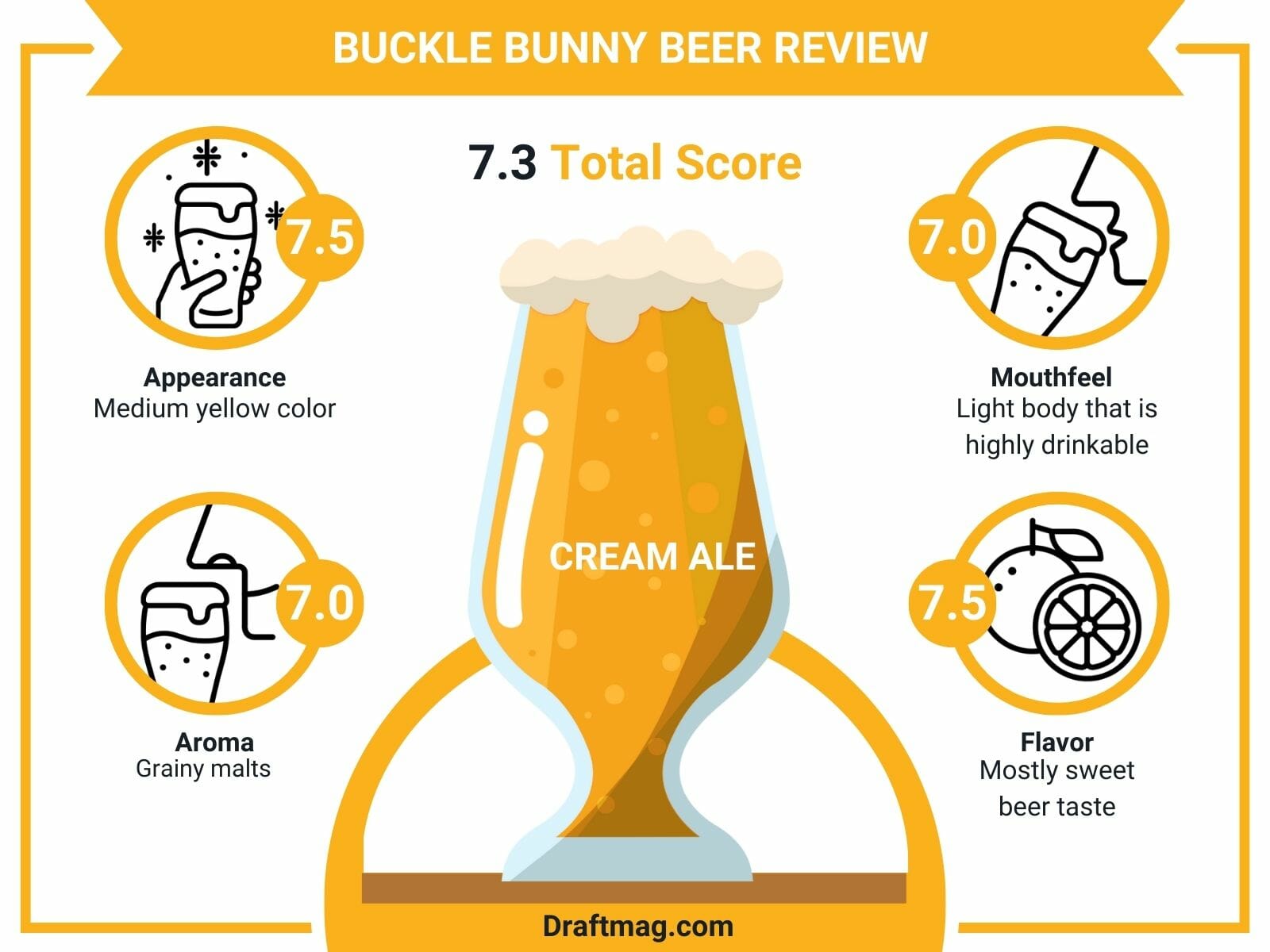 The award-winning ale is easy to drink, crisp and refreshing, and made with a good balance of ingredients.
You might be thinking of drinking this beer if you're reading this review, so read on to learn more before taking your first sip.
Buckle Bunny Beer Stats
| | |
| --- | --- |
| Country | United States |
| Brand | Eureka Heights Brewing Company |
| Style | Cream Ale |
| Taste | Corn, malts |
| Body | Light Body |
| ABV | 4.5 percent |
| Flavors & Aromas | Corn, grassy, grainy malts, bread, dough, biscuits |
| Serving Temperature | 45 – 50 degrees Fahrenheit |
Tasting Notes
Buckle Bunny Beer Tasting Profile
Eureka Heights Buckle Bunny is a cream ale with an alcohol content of 4.5 percent and a balance of malts and corn, as you might expect from a lager instead of an ale. The beer is one of the more popular options from the brewery.
The ale has flavors and aromas of corn, malts, grassy hops, grainy malts, dough, bread, and biscuit. It features a bright yellow appearance and a light but a creamy body that makes it clean and refreshing. The drinkable nature of the beer makes it suitable for a hot summer day, especially when with friends or during a barbecue party.
Serve the beer in a pint glass, a drinkware that features a wider opening at the top and slims down at the bottom. The ideal serving temperature is from 45 to 50 degrees Fahrenheit (Check our guide on the ideal temperature for storing and serving a beer). You can enjoy it when you garnish it with a thin lemon slice.
– Appearance
On the pour, the Buckle Bunny cream ale has a medium yellow color that you will find in most beers. There is visible carbonation in the form of active bubbles floating to the top. You might also notice pale golden-yellow hues in the beer, especially when it's brighter.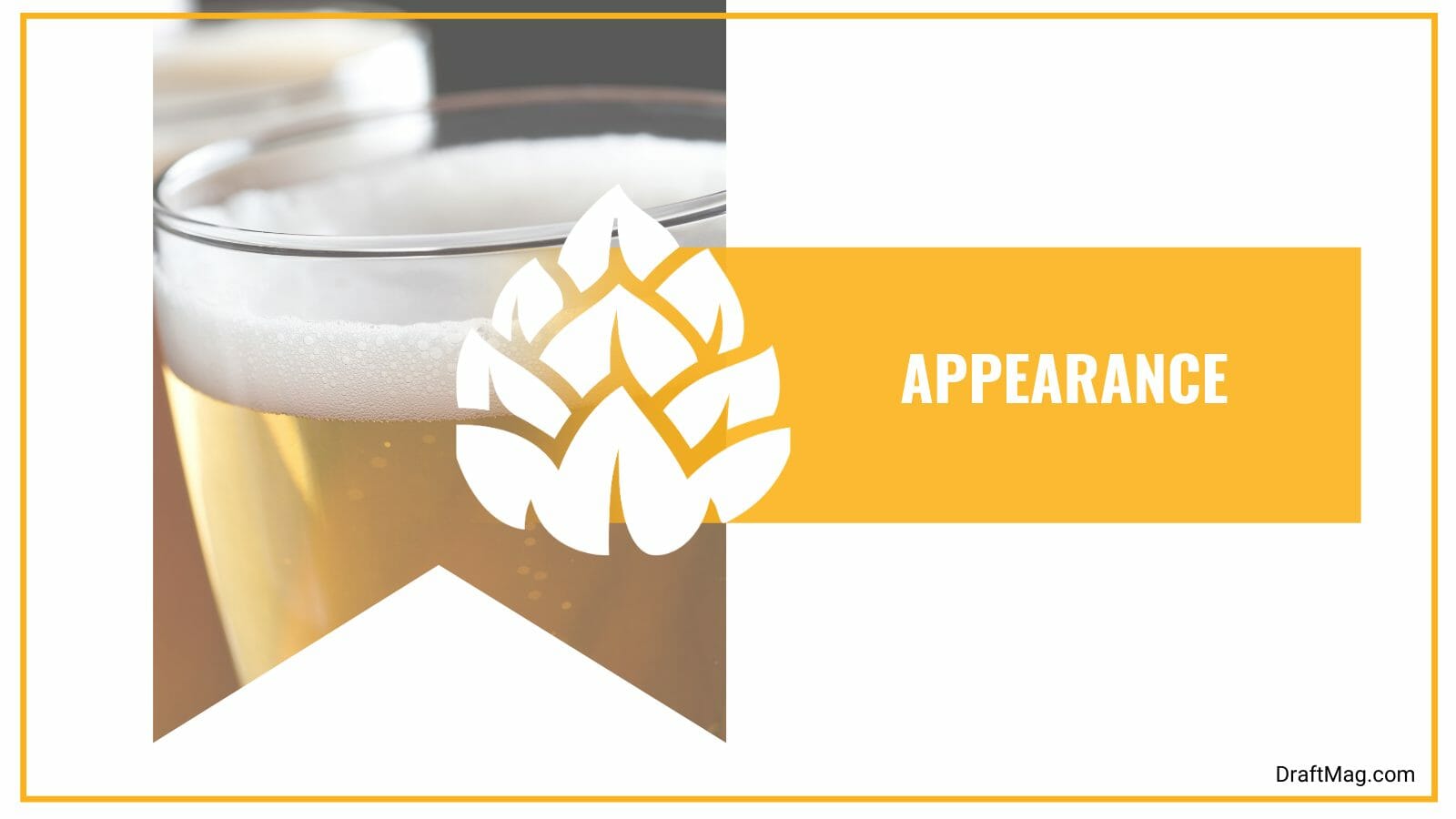 Atop the beer is a foamy white head that is barely up to a finger. It will reduce to a thin sudsy layer immediately and leave a patchy ring around the inside of the glass. There is also light lacing.
– Aroma
Bring the craft beer to your nose, and you get light aromas of grainy malts. The grainy malt scent will become stronger as the beer warms up. This is balanced out with corn adjuncts.
The sweetness of the corn makes the aroma really sweet when you drink. You might notice slight hints of grassy hops too, but they are just peeking in the background.
– Mouthfeel
The ale features a light body that is highly drinkable. It goes down easily since it is very refreshing and smooth. When you first start drinking it, the beer is slightly crisp, and it moves towards feeling clean along your palate.
There is a moderate amount of carbonation in the ale too. The visible carbonation you see from the appearance translates to fine bubbles that pop at the back of your tongue, giving you a fizzy feeling.
– Flavor
The taste of the Buckle Bunny ale follows the nose, giving you a mostly sweet beer taste with a light amount of bitterness. At the front of your tongue, you get a moderate flavor of grainy malts that balance out with the corn adjuncts and corn sweetness. This gives you a slight hit on your tongue, as there's a lot of lager-y sweetness when you first drink it.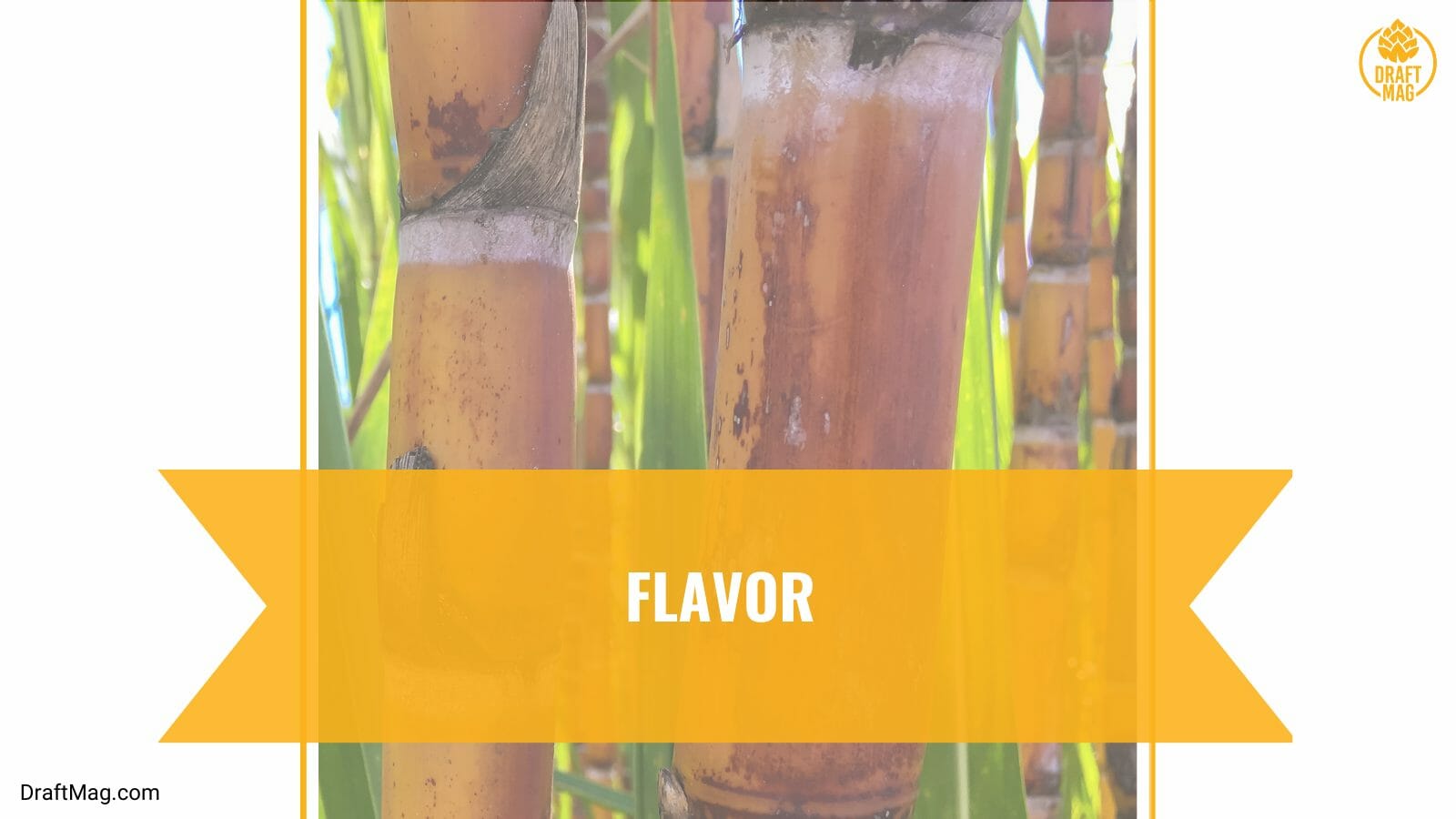 In the middle of the palate, you get hints of grassy hops and light hoppy bitterness, but it fades away quickly. There's a bit of lemon in the flavor, and it has a semi-dry finish. The flavor is well attenuated with low esters and low maltiness. It finishes with a light corn note, with the alcohol barely in the taste.
– Food Pairings
If you have an ale, it features malty sweetness, and this matches the taste of a roasted chicken. The roasted skin of the chicken and the saltiness will go great with the beer. You can go for other kinds of roasted food like turkey, pork, and game meats.
You can also pair the ale with barbecue or smoked ribs. Enjoy the ale with spicy food, Mexican food, Asian food, fried food, and nutty food. It also goes well with buffalo wings, burgers, pizza, and steaks. The refreshing beer pairs well with light dishes too.
If you want to pair your ale with cheese, you can have Cheddar, Romano, and Parmesan cheeses. For your sweet tooth, the beer goes great with a lemon tart, carrot cake, and panna cotta with lemon. You can also pair it with a chocolate cake to match the malts.
Ingredients
The ale is made with malts, hops, yeast and water. The ale is made with corn, and this gives you a light, refreshing and crisp taste for any occasion. The main ingredients are 2-row malts, flaked maize, and carafoam malts, giving you a light and smooth body.
The hops used to make the beer are Willamette hops. These offer slight grassy notes from the hops, and there is low bitterness too. It does not have evident yeast notes in the flavor. It is a year-round beer with a bright and light golden body.
Nutrition Facts
The beer features an ABV of 4.5 percent, which is the standard for an ale. There is no alcohol warming or ethanol bite when you swallow, as the ABV is totally masked. The bitterness level is 15 IBU, which is pretty expected from the low hop bitterness. It mostly offers sweet notes from the malts and corn.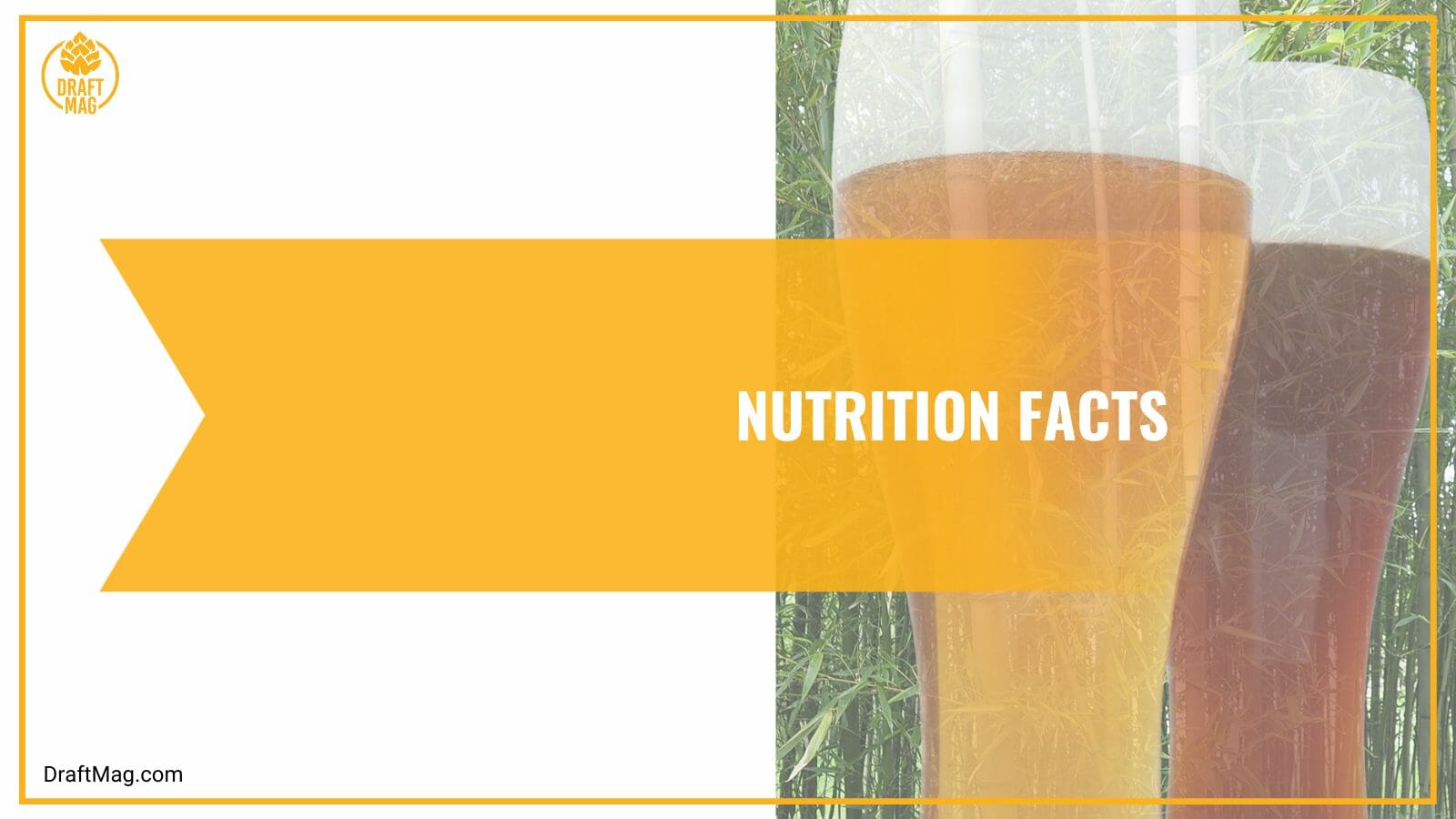 In every 12-oz serving of this beer, you get 150 calories and 38 grams of carbs. The carbs level is pretty high, and this makes the beer unsuitable for drinkers on a keto diet. It is not a gluten-friendly beer, either.
History
The ale was released by Eureka Heights Brewing Co in August 2016, which is also around the same time the brewery was founded. It has remained a permanent part of their year-round offering since then and has won different awards. The ale has won gold and bronze medals at the Great American Beer Festival in the Cream Ale category.
Eureka Heights was founded in 2016 by three couples and six friends in the greater Houston area. It is known for having low-alcohol and sessionable beers in its selection. Other beers in their series include Mini Boss IPA, Somethin' Light, Fruity Hazy Hazy Juice, and Wow Factor.
Conclusion
Whenever you're in the mood for a refreshing ale, the Buckle Bunny ale is the ideal choice.
Here's a brief summary of our review before you go:
This is an ale with an ABV of 4.5 percent.
The ale features flavors and aromas of corn, grassy hops, malts, bread, doughy malts, and biscuits.
It is made with Willamette hops, 2-row malts, flaked maize and carafoam.
Serve the ale in a pint glass at a temperature of 45 to 50 degrees Fahrenheit.
Pair the beer with roasted chicken, barbecue or smoked ribs, spicy food, buffalo wings, burgers, steaks, pizza, Cheddar cheese, and sweet desserts.
You can get the beer directly on tap at the brewery or purchase the can from liquor stores or online retailers.