Does Walgreens Sell Beer? The One and Only Guide You'll Need
If you've ever asked yourself "Does Walgreens sell beer?" then we have some good news for you. Walgreens, the United States' second-largest drugstore chain, sells everything ranging from a six-pack beer to Aspirin. The bright side is they sell beer in-store as well as online.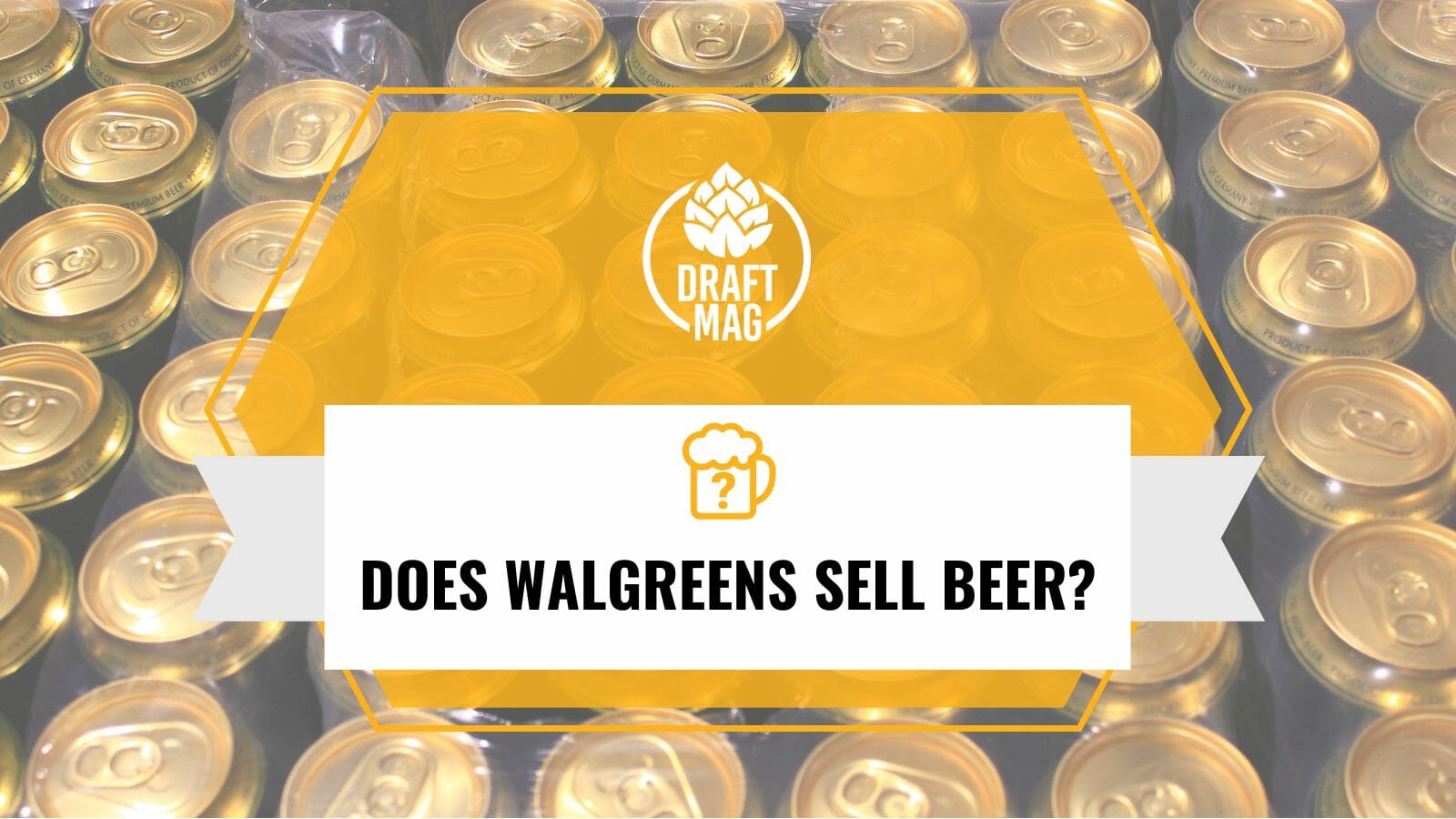 However, due to the liquor law variations in each state of America, not every Walgreens sells beer, so let us find out whether your nearby Walgreens store sells beer or not.
Can I Get a Beer at Walgreens?
Yes, you can get beer from well-known brands at Walgreens. However, you should be of legal drinking age (above 21 years in most states), and your regional laws must permit the sale of beer in convenience stores.
While most states allow the sale of beer in grocery stores, not all Walgreens have licenses to sell liquor or offer the same price and brands. Despite liquor law permitting the sale of beer, the timing can vary significantly. For instance, some states do not allow the sale of alcohol on Sundays or have special timings. You can look at an online interactive map depicting every state's liquor law and regulations.
In states where the law permits, you can get beer from popular brands such as Bud Light, Heineken, Coors Light, Miller Lite, Budweiser, Stella Artois, Corona Extra, and others.
– What Time Can You Buy Beer At Walgreens?
Every Walgreens follows regular store timings for selling beer, and in most states, it starts at 10:00 am and ends at 10:00 pm. Even 24-hour Walgreens stores do not sell liquor beyond 10:00 pm.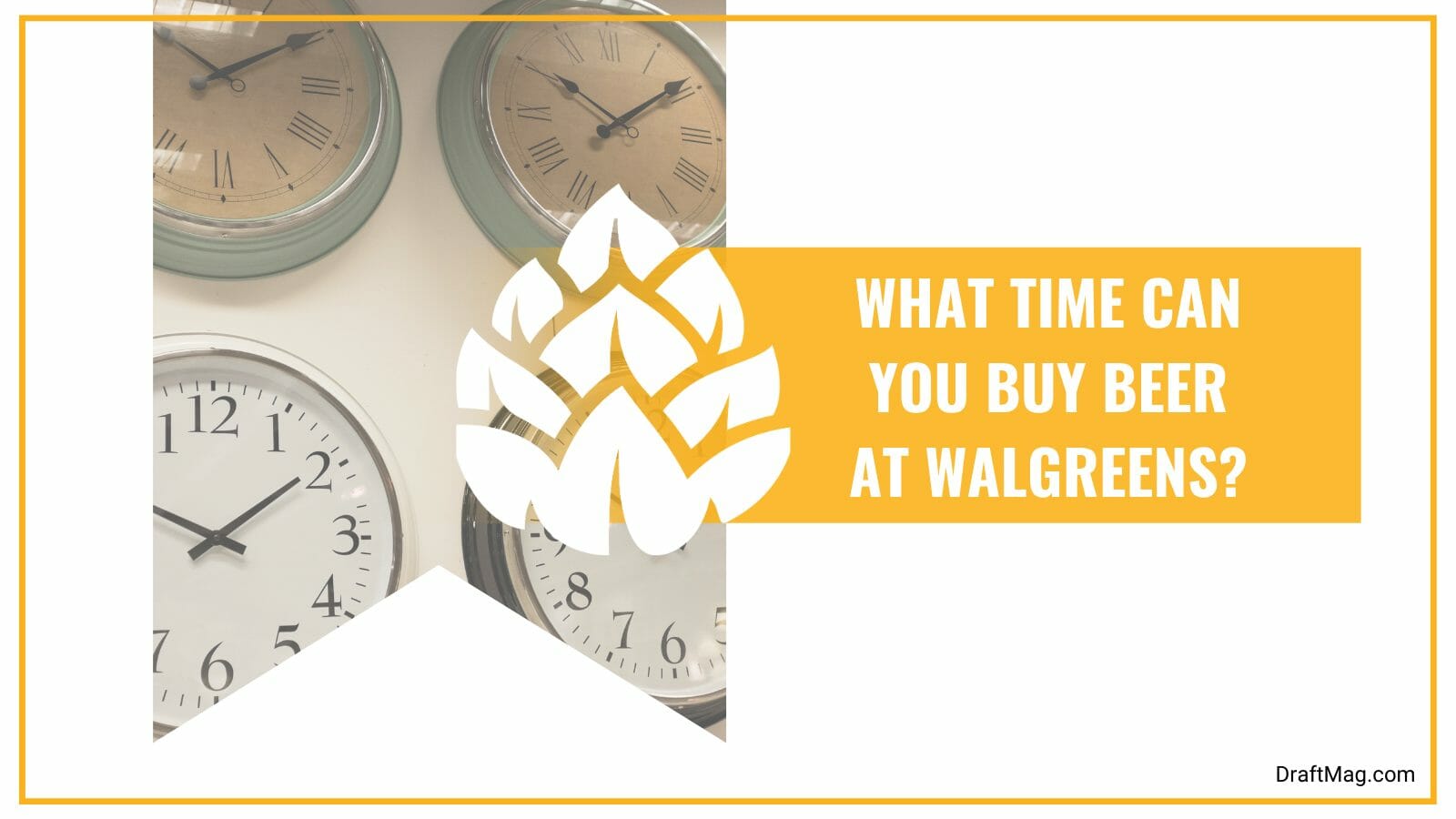 In addition to state laws, Walgreens ensure that they do not encourage drinking while driving. Similarly, some states do not allow the sale of beer on Sundays or restrict sales until noon. Moreover, the beer prices at Walgreens are competitive with other stores. You may also find seasonal discounts on some brands.
– Can You Self-checkout Beer at Walgreens?
No, you are not permitted to self-checkout liquors in Walgreens stores. It is to ensure that the buyer is of legal drinking age. To verify this, you may have to show a valid photo ID to check out at kiosks.
While some kiosks proceed for manual verification, other self-checkout kiosks are auto-programmed. So, any transaction related to the sale of liquor gets auto-paused until the store's staff doesn't come forward to verify the buyer's age. For instance, California doesn't allow self-checkout alcoholic beverages at a customer-operated kiosk.
– Is It Possible to Return Liquor to Walgreens?
Yes, you can return liquor when you follow the return policies of the Walgreens store. The procedure might vary from store to store. But, in general, it remains the same for almost all stores. You just need to show the original receipt to the store's manager to return the liquor.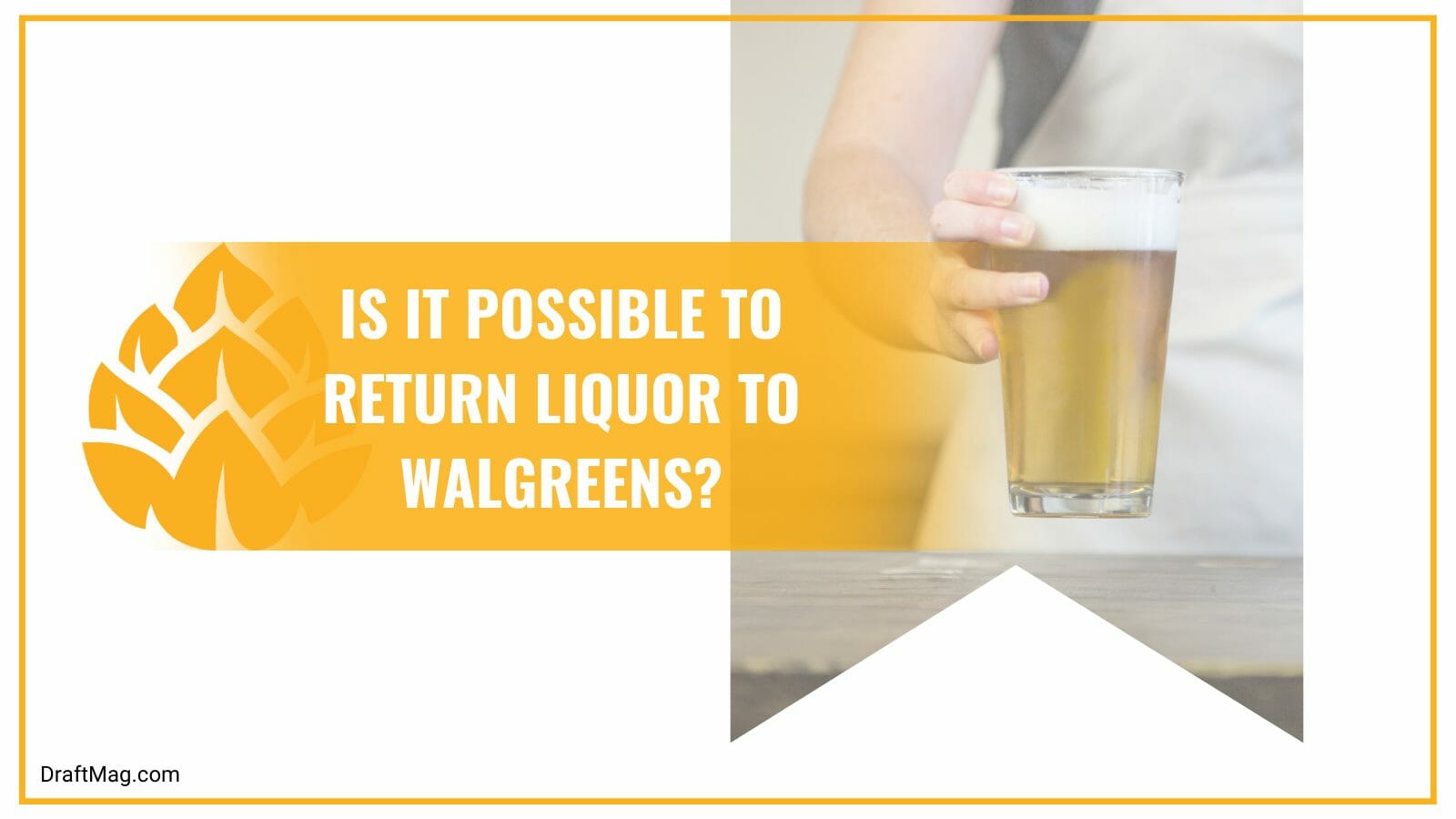 It is possible to return or even get an exchange for any other product from the store. However, the return or exchange policy is valid only for a period of 30 days of purchase, provided the product isn't consumed or opened by the buyer. If it is already opened or consumed, the store won't accept the product anymore.
– Is the Beer Available at Walgreens of Good Quality?
Yes, Walgreens stores offer an extensive range of good quality alcoholic products such as champagnes, wines, beer, rum, whiskey, vodka, tequila, and gin. Some popular beer brands available at the Walgreens store include Bud Light, Heineken, Coors Light, Miller Lite, Budweiser, Stella Artois, Corona Extra, and others.
Surprisingly, you can also get beer from local breweries. For instance, Walgreens on Chicago's state street stocks Left Hand Brewing Co.'s Milk Stout Nitro and Allagash Tripel ale. However, the availability might vary from store to store.
Moreover, the Illinois-based Walgreens store has its own line of beer — Big Flats 1901 Premium Lager. It is an American Light Lager with 4.5 percent ABV and produced by California-based Winery Exchange.
The company is well-known for developing several private-label beers, spirits, and wines, including Costco and 7-Eleven. Big Flats is considered the best-tasting beer at a highly reasonable price costing just $2.99 for a six-pack and $11.49 for a 24-pack.
– Why Did Walgreens Start To Sell Beer?
Walgreens, the second-largest drug store chain in America, decided to reintroduce alcohol after 15 years in their stores to boost sales and market share, offer convenience and a one-stop-shop to their customers, and enhance their customer-friendly image.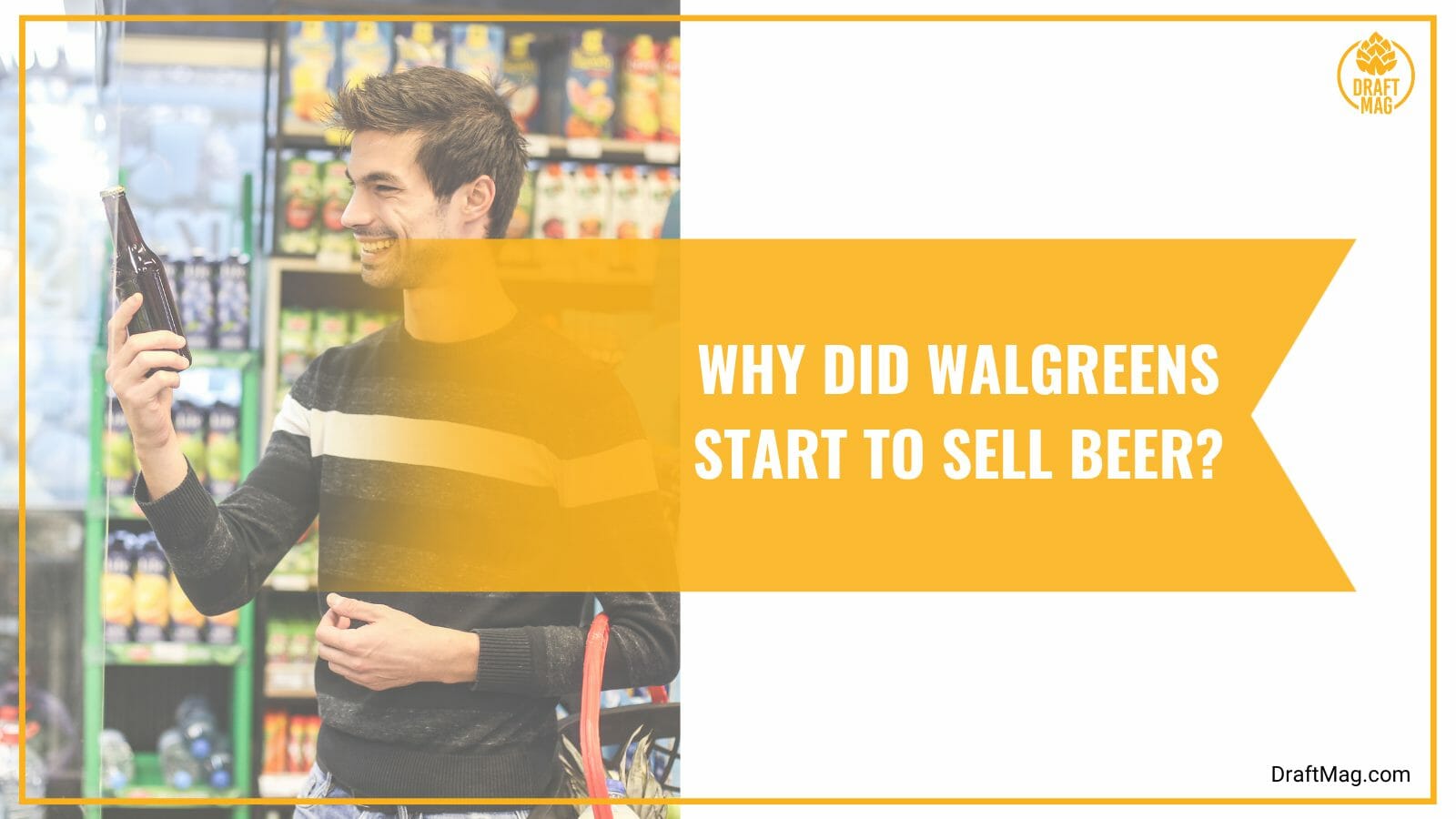 They also took this action to stay relevant and beat the intense competition from other big chains, and to increase profitability as the government continues to cut the margins on medicines.
Before the 1990s, Walgreens had a flourishing alcohol business, but it suddenly stopped selling alcohol across the country after the mid-1990s. Let us know the reason, and look at a short timeline of the sale of alcohol at Walgreens:
Founded in 1901 in Chicago by Charles Rudolph Walgreen.
Until the early 1990s, it had an impressive 10 percent share in the country's total alcohol share.
Where giants like Costco and Walmart were still trying to establish their authority, Walgreens was the number 2 retailer of alcohol in the U.S.
It offered a wide variety of beer, wine, and liquor in their plus 1.500 sq ft stores.
But during the mid-1990s, they decided to exit alcohol sales due to thin margins at the time. Furthermore, it became challenging for managers to manage liquor sales in stores.
After the introduction of revised alcohol laws, increased margins on alcohol, and modern technology, Walgreens decided to reintroduce alcohol in 2010.
Does Every Walgreens Sell Beer?
Not every Walgreens sells beer.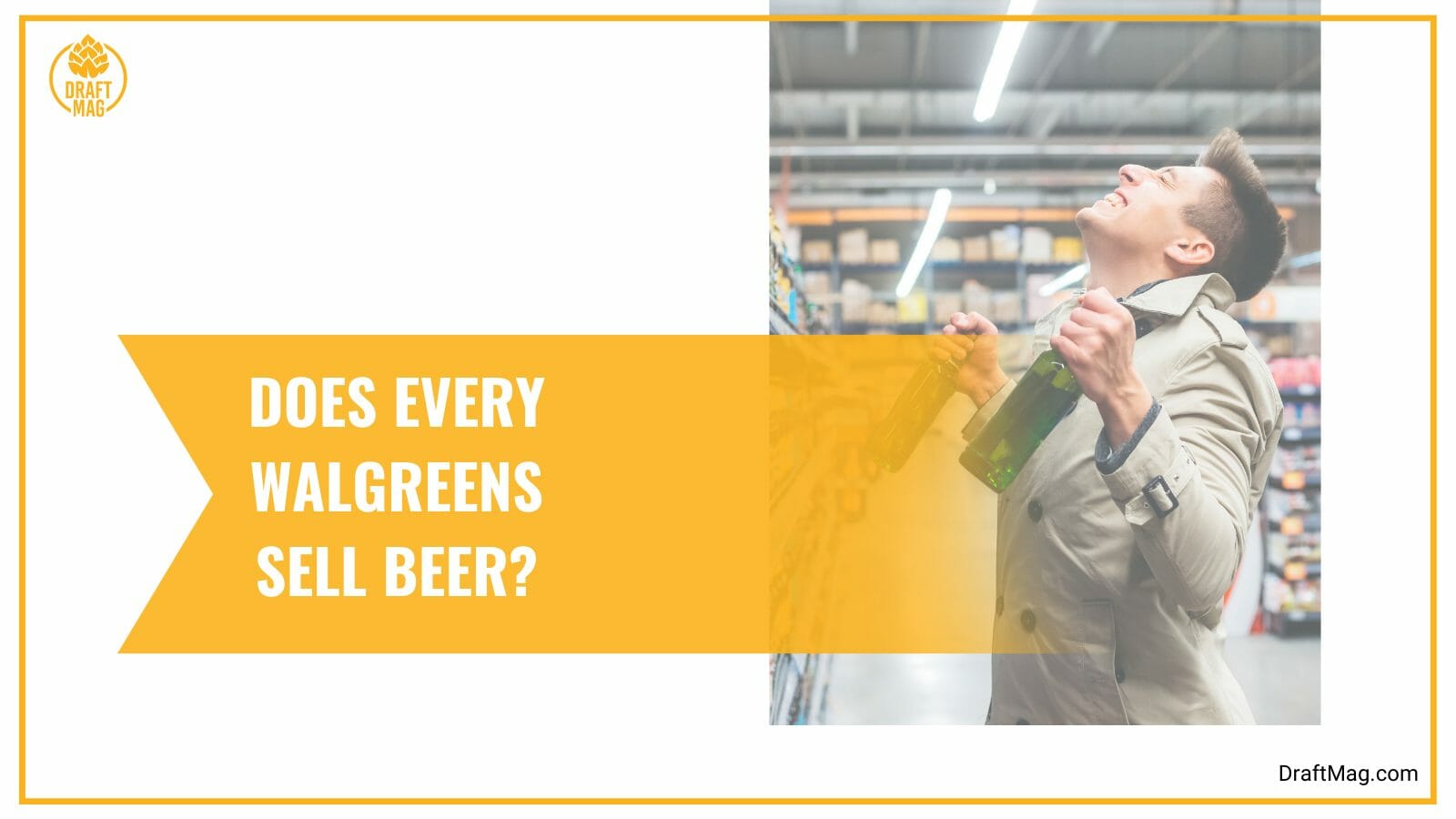 While beer is the most common alcohol you will find in Walgreens stores, it depends on several factors, such as state liquor laws, preconditions, and availability.
– State Liquor Laws
Every state and even county has the power to regulate liquor laws independently. As a result of the 21st Amendment to the United States Constitution, the production, distribution, sale, and consumption of alcohol vary from state to state.
For instance, liquors are not sold in grocery stores in Alabama, Florida, and Georgia, whereas in states like Louisiana and Illinois, every type of alcohol is available in grocery stores. Therefore, depending on the regional liquor law, you might get beer, wine, and liquor at some stores or only beer at others.
Similarly, these laws also regulate alcohol sale timings at Walgreens. The sale of alcohol at convenience stores is mostly restricted to 10:00 PM. Furthermore, even if the state law permits the sale of alcohol, a Walgreens store must obtain a license to sell any type of alcohol.
– Preconditions
The legal drinking age is another vital criterion to get alcohol from Walgreens. Most states do not allow an individual under 21 to purchase alcohol. Also, it is illegal to possess alcoholic beverages in public by such individuals.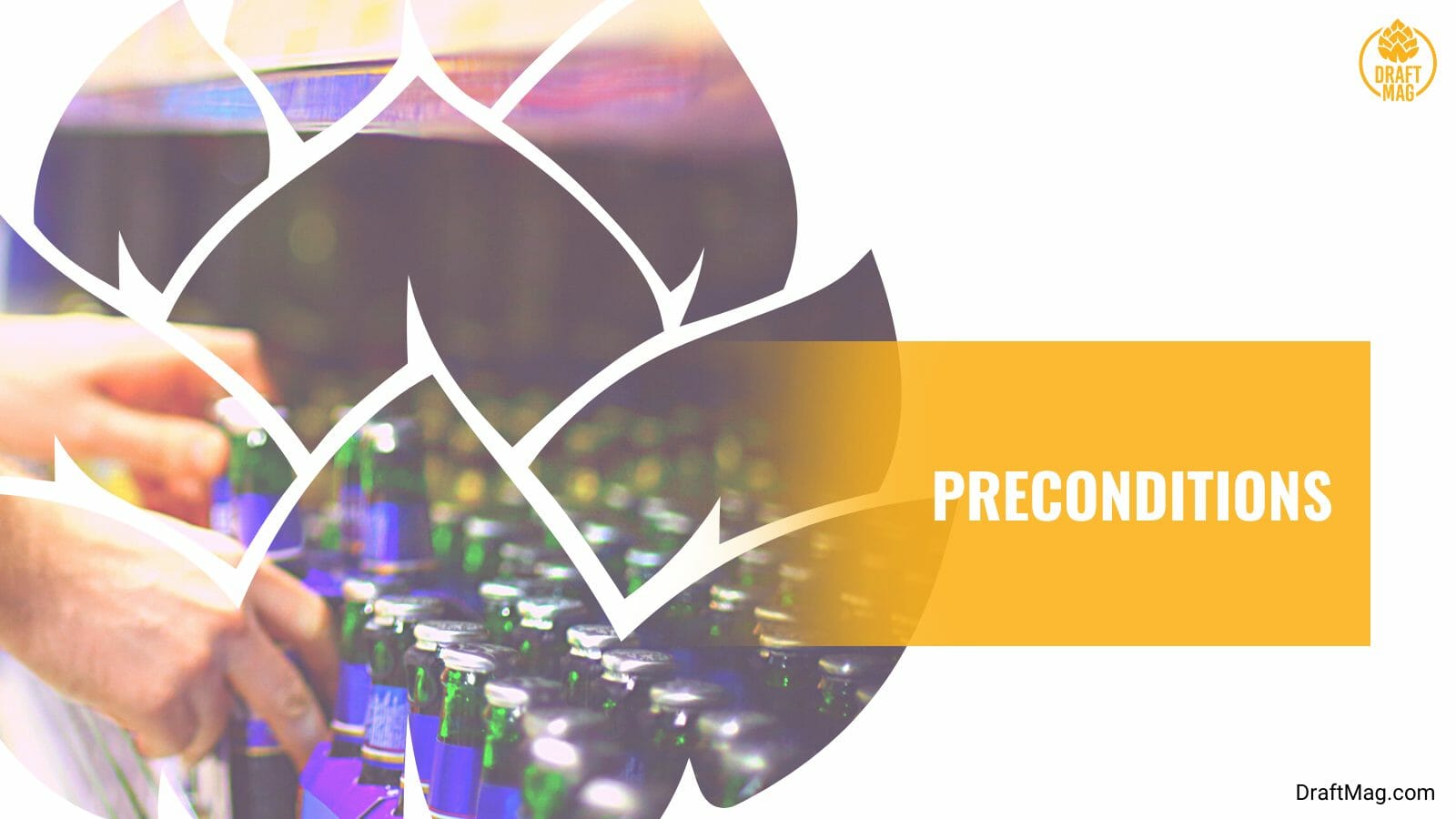 However, in some expectational cases, consumption of alcohol is relaxed for this age group. It includes circumstances where the consumption of alcohol is for educational, religious, or medical purposes.
– Availability
The availability of beer varies from store to store as well. Here, some states regulate the availability of beer based on alcohol content or Alcohol By Volume. For instance, in Minnesota, grocery stores cannot sell beer with an ABV of more than 4 percent. So, you can not get the beer of your choice if it doesn't fulfill these criteria or is unavailable at your nearby store.
As evident, there are several uncertainties about the availability of beer at Walgreens. Therefore, it is advisable to confirm the timings and availability from the nearest Walgreens store before heading there. Alternatively, you have the option to buy beer online from the Walgreens website.
– Does Walgreens Sell Beer in Colorado?
Yes, Walgreens sell beer in Colorado, but not all brands.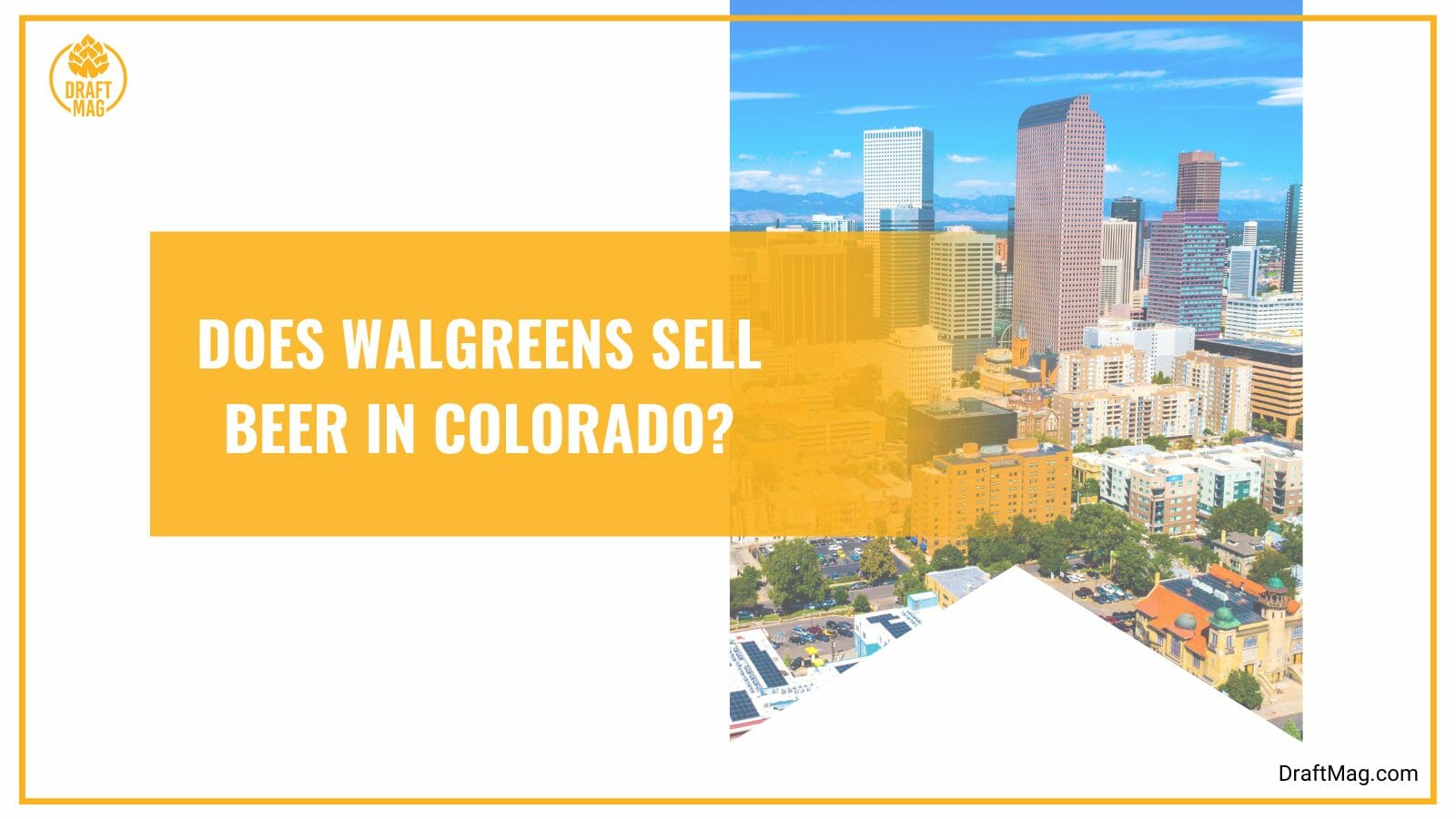 State liquor law allows only beer with an ABV of 4 percent or less to be sold in grocery stores. Furthermore, all liquors and beer with a higher ABV are only available in liquor stores.
– Does Walgreens Sell Beer in Utah?
Yes, beer is available in most of the Walgreens stores across the state, as the laws for beer sales in grocery stores are relaxed in most of the stores. Still, a general store requires to get a license from the respective state to sell beer.
– Does Walgreens Sell Beer in South Carolina?
Yes, Walgreens offers a wide variety of beer in its South Carolina Stores.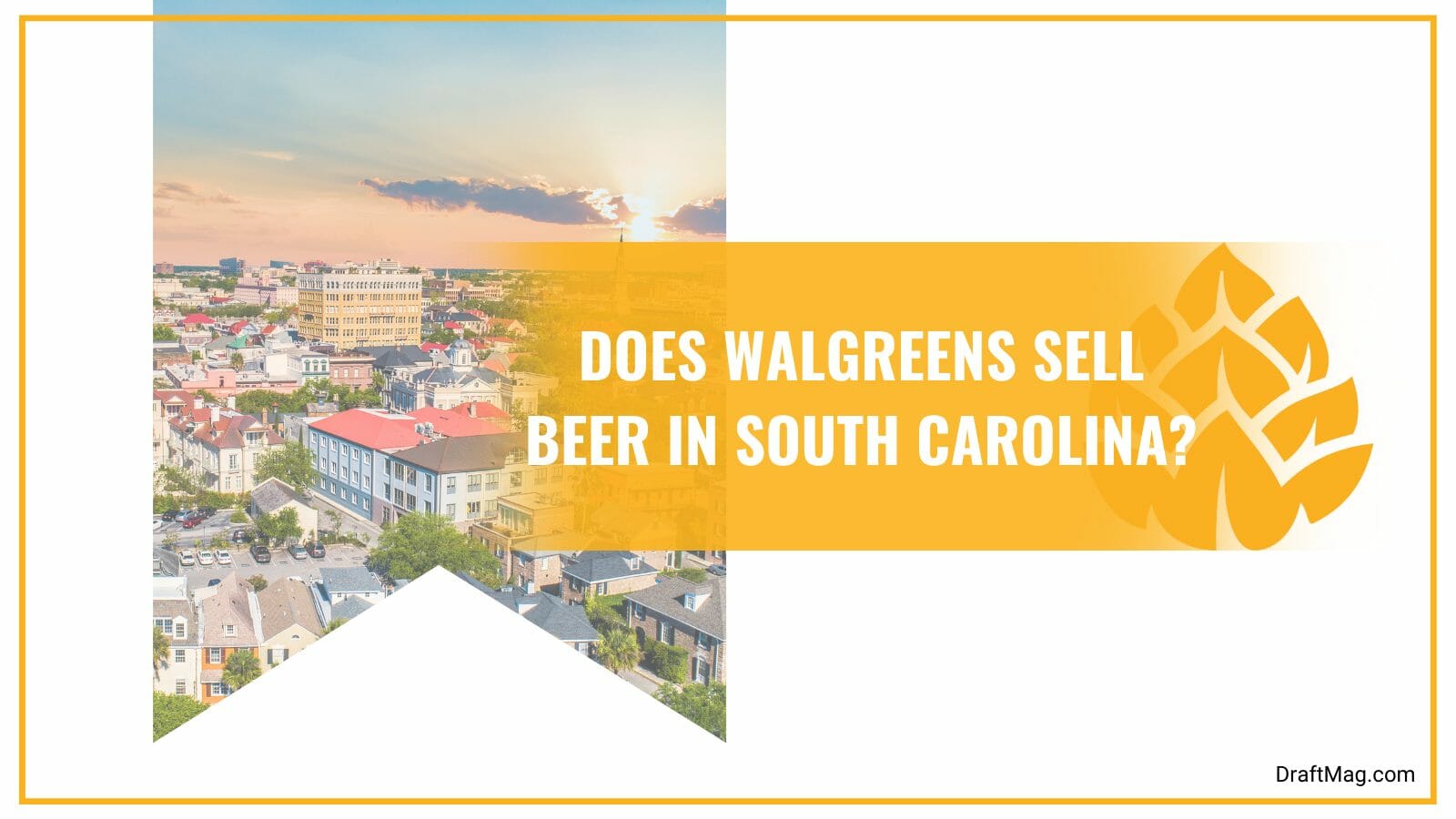 There is no restriction on the sale of beer in this state. However, the sale of liquor is not allowed on Sundays.
– Does Walgreens Sell Beer in Boston?
Only some Walgreens sell beer in Boston, as the license to sell liquor in grocery stores is limited. Furthermore, to try new wine or beer, it is advisable to head north of the border. You may also visit specialized liquor stores to get the beer of your choice in Boston.
Conclusion
Now that you know Walgreens sell liquor, the only thing you need to keep in mind is your age and your regional liquor laws. On a happy note, let us sum up this article for you.
Walgreens sell beer, but each county within the state regulates the sale of alcohol, especially in grocery stores.
In states where the sale of liquor is permissible in grocery stores, Walgreens sell beer, wine, and distilled spirits.
However, due to regional laws, Walgreens beer availability and sale schedules vary from store to store. Many stores do not sell alcohol on Sundays.
Carry a valid ID proof for your age verification when purchasing alcohol at any store.
It is advised to confirm the availability of beer from your nearby Walgreens before visiting.
As evident, Walgreens has to follow regional liquor laws to sell beer. Unlike hard liquor, beer is commonly available in Walgreens, but to avoid inconveniences and save time, the best practice is to call Walgreens to confirm the availability beforehand.