Gibbons Beer Review: A Look at This Legendary American Lager
The Gibbons Beer is one that older beer enthusiasts will be familiar with, as this legendary beer dates back to 1936. It offers the classic American lager style with a few unexpected notes of spice and honey.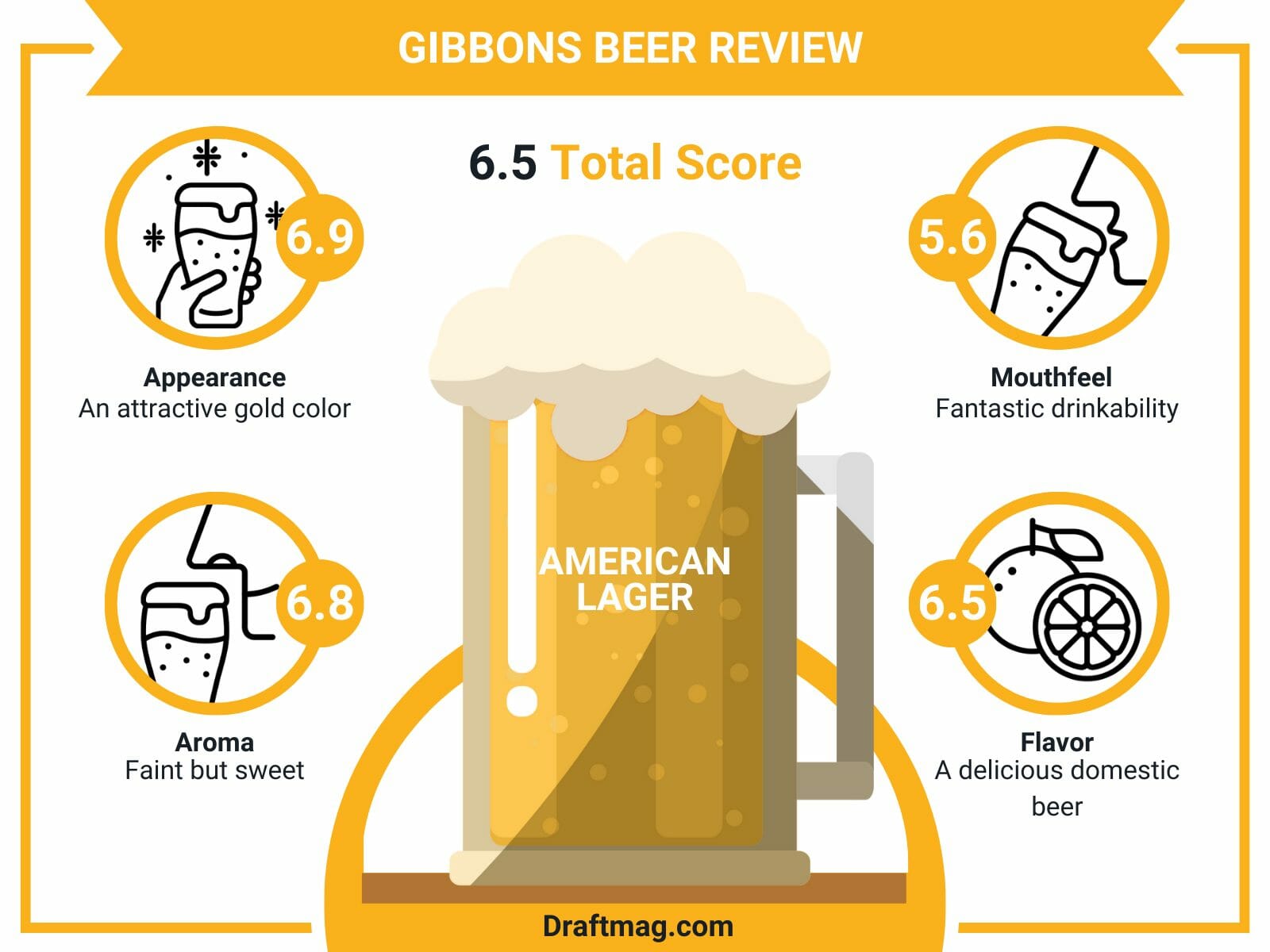 Although it has been discontinued, it still remains a loved choice by many beer drinkers. If you've been wondering about this beer, our review includes its tasting notes, food pairings, and other details you need to know.
Gibbons Beer Stats
| | |
| --- | --- |
| Country  | United States |
| Brand | Lion Brewery Inc |
| Style | American Lager |
| Taste  | Malts, sweet |
| Body | Medium body |
| ABV | N/A |
| Flavors & Aromas | Malt, caramel, bitter hops, spice, honey |
| Serving Temperature | 35 – 40 degrees Fahrenheit |
Tasting Notes
Gibbons Beer Tasting Profile
Gibbons Beer Review
Gibbons is an American lager brewed by the Lion, Inc. The exact ABV of the beer is not known, but there is no alcohol warming or burning in the taste and flavor. Enjoy the malty and sweet character of this beer, with flavors and aromas of toasty malt, caramel, bittering hops, and some exotic spice. It has a golden color and minimal aftertaste.
The Gibbons lager is served best in a pilsner glass, and other alternatives include a pint glass, stein, or pub mug. As a lager, it should be served very cold, at 35 degrees Fahrenheit, and can be garnished with a slice of citrus. The beer is a bit heavier than other flagships from the brewery but still goes down easy and pairs with different kinds of food.
– Appearance
The Gibbons lager pours an attractive gold color into your glass, with slight tinges of amber in color. It is a very light and clear beer and offers a creamy white head on the pour. The foamy head will stay for about five minutes before dissipating, leaving a nice lacing against the glass.
– Aroma
On the nose, the domestic lager offers the expected aroma of other macro lagers. The toasty malt is forward in the aroma, but the bitter hops come through a bit.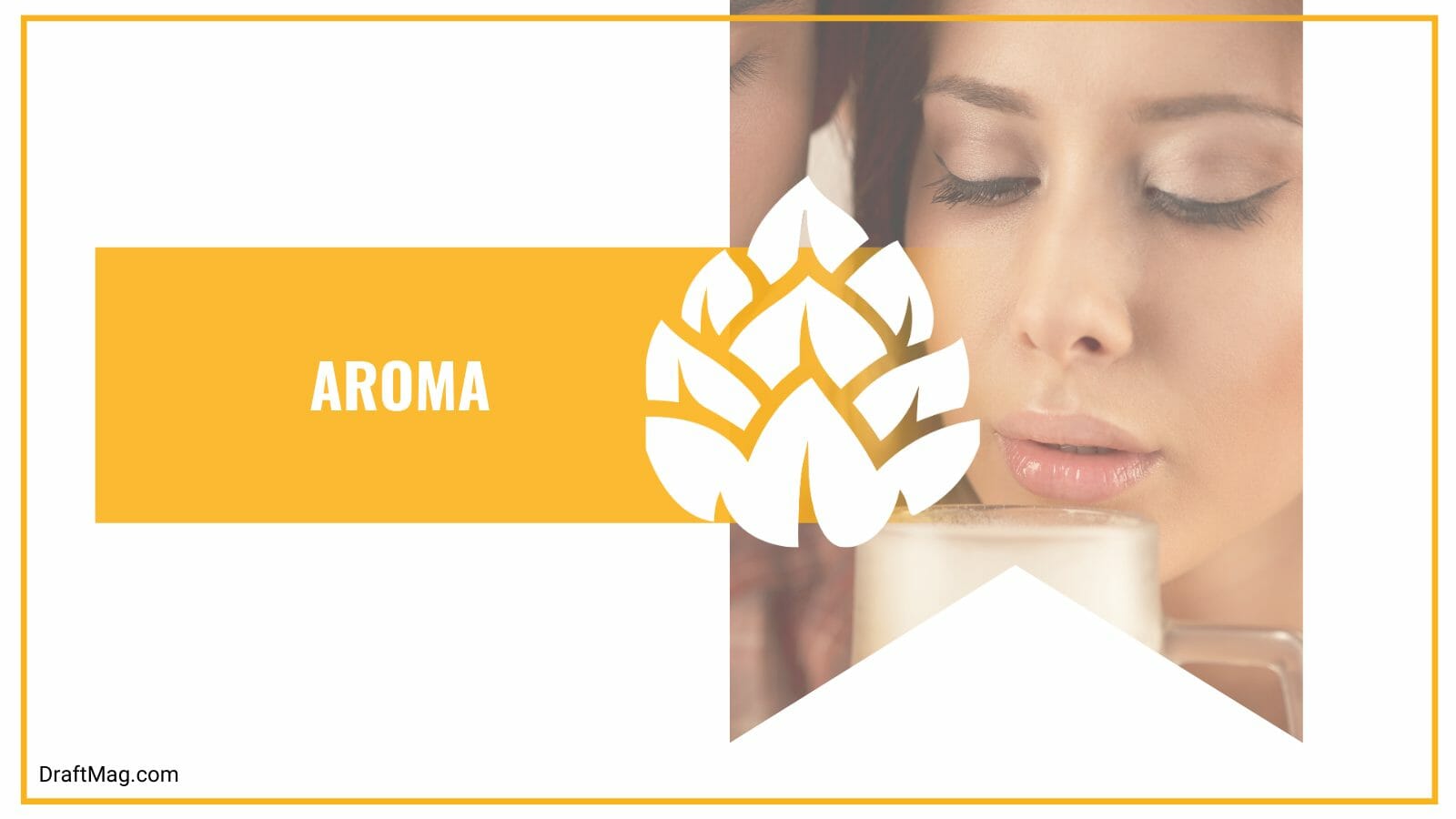 You will also notice hints of exotic spice in the beer's scent. The aroma, in general, is faint but sweet.
– Mouthfeel
You'll be surprised to see how smooth the Gibbons lager is when you swallow it, and it offers fantastic drinkability. It goes down like water, with a refreshing and thirst-quenching feature.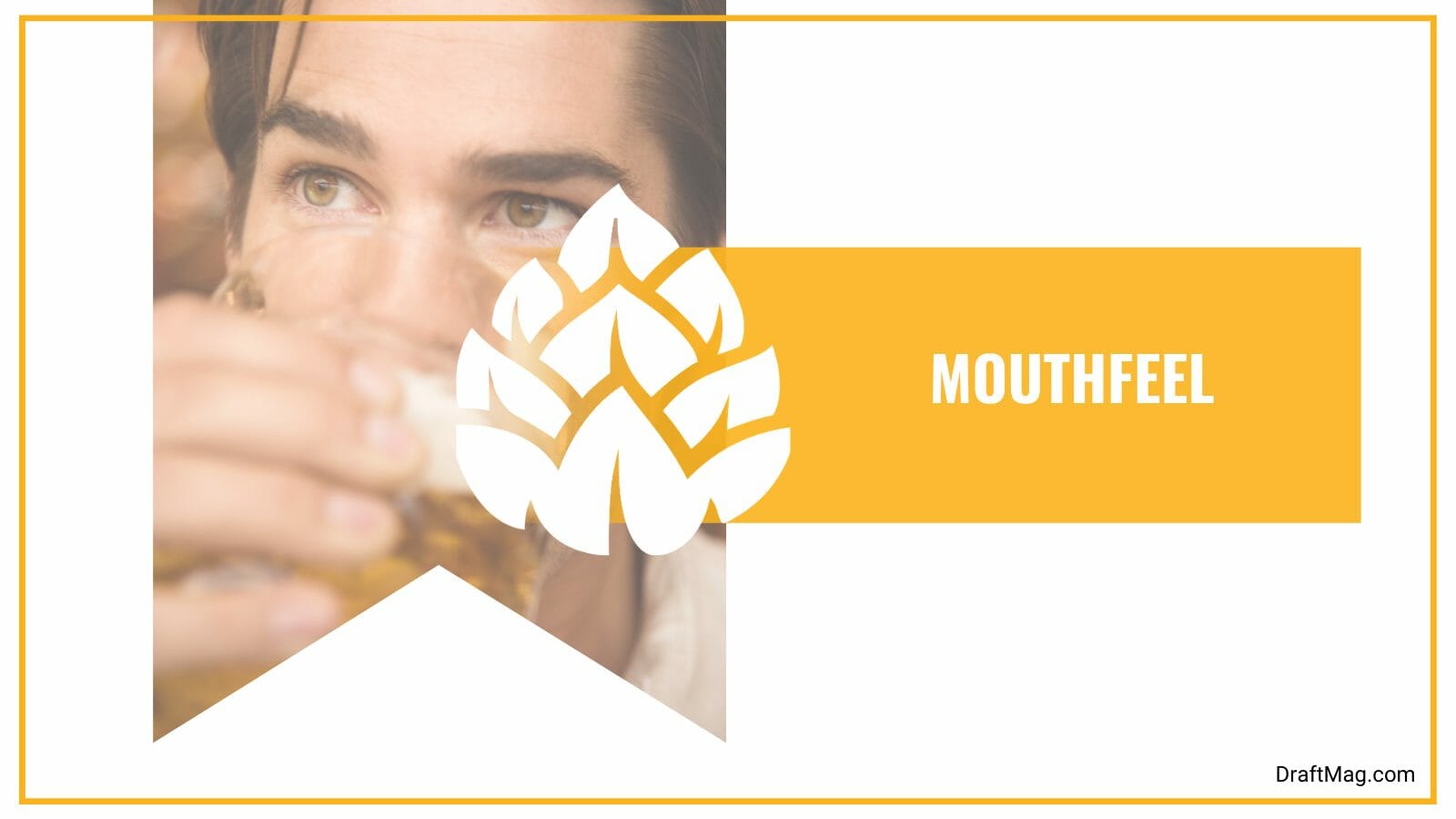 There's pleasant carbonation on the tongue, and although it is medium-bodied, the beer is a bit heavier than most from the brewery.
– Flavor
The flavor of the Gibbons American lager delivers on its promise of a delicious domestic beer. It has a crispy taste of adjunct lager that is malt-forward, but you might also notice some fruity apples in the flavor. The malt contributes a lot of breadiness and hints of corn.
The malty sweet beer has light hoppiness with some hints of honey in the taste. There's a tangy finish and a clean aftertaste. It follows the aroma, although there's barely any spice in it. It is creamy and sweet but feels crisp on the tongue.
– Food Pairings
If you have the Gibbons lager, you can have the adjunct beer with a wide range of foods because of its simple, malty flavor. The bready sweetness of the beer goes great with fried and fatty foods, so go for chicken, pork, lamb, or beef. These can also be grilled, smoked, roasted, and braised. You can have these with light pasta dishes without any cream sauce.
The beer also goes great with bread-based foods like pizza, pancakes, sandwiches, toast, or a delicious bread salad. Burgers and salads are also a good pairing. If you enjoy seafood, consider shellfish or sushi. As for cuisines, it goes well with Southeast Asian, Latin, or Mexican foods.
Drinkers with a sweet tooth can have this beer with caramel-based desserts or a chocolate cheesecake. As for cheese, the maltiness pairs well with creamy and light cheeses like Mozzarella.
Ingredients
The exact ingredients of the Gibbons beer are unknown, but you can expect malts, hops, yeast, and water. The highlight of this beer is the fact that it was brewed with Pocono Mountain water, which gives it a refreshing and crispy mouthfeel.
Most of the flavor is from the malts, offering bread and caramel, while the hops are barely present. You can expect some slight bitterness from the hops with apple and honey hints. There is barely any yeast flavor in this beer.
Nutrition Facts
The ABV of the Gibbons lager is unknown, along with the exact nutrition facts. It is not a gluten-friendly or vegan-friendly beer and should not be consumed while on a keto diet.
History
Gibbons is a production of Lion Brewery, based in Wilkes Barre, Pennsylvania. The brand was introduced in 1936 and was previously called Lion Beer. Because there were similarly named beer brands, the brewery changed the name of the beer to Gibbons. This was after Charles A. Gibbons, one of the early offers of Lion, Inc.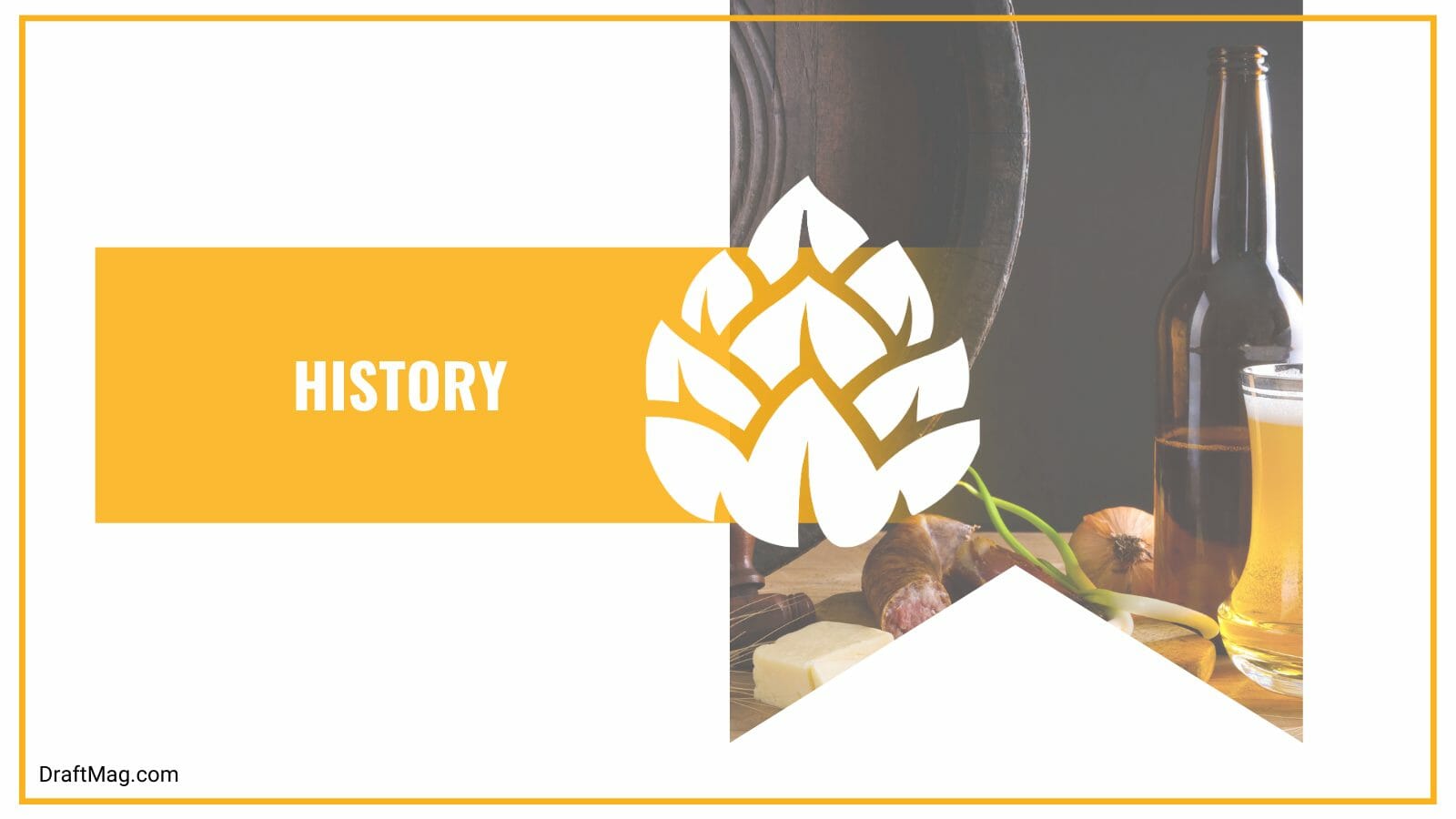 Aside from the Gibbons beer, which is the lager, there was the Gibbons ale and Gibbons porter, all of which were produced for many years. The brewery also traded as Gibbons Brewing Company. Gibbons was the brewery's flagship beer until they acquired the Stegmaier brands in 1974.
The Gibbons lager was produced until November 2009 because Lion Brewery was no longer packaging its beers in 160z returnable bottles. Lion, Inc. was founded in 1905 and is one of the few pre-Prohibition breweries in the United States.
Conclusion
One of the most popular beers among enthusiasts, Gibbons delivers a delicious and crisp character for an American lager. Here's a rundown of our review:
Gibbons is an American lager from Lion, Inc.
It has flavors and aromas of malts, caramel, honey, spice, and bitter hops in a medium body.
The beer's exact ingredients are unknown, but it is brewed with Pocono Mountain water.
It is best served in a pilsner glass with a citrus slice when it is very cold.
The beer pairs well with spicy foods, fried and fatty foods, bread-based dishes, light pasta, creamy cheeses, and caramel desserts.
Since the beer has been discontinued for a long time, it will be hard to try it out, but you can always try looking for it in some liquor stores.