Johnny Utah Beer Review: Super Smooth and Tropical Pale Ale
Johnny Utah Beer is an impressive pale ale that stands out from others as it is made with only one hop variety, and that is Citra. This gives you loads of ripe oranges and grapefruit and a dank American ale.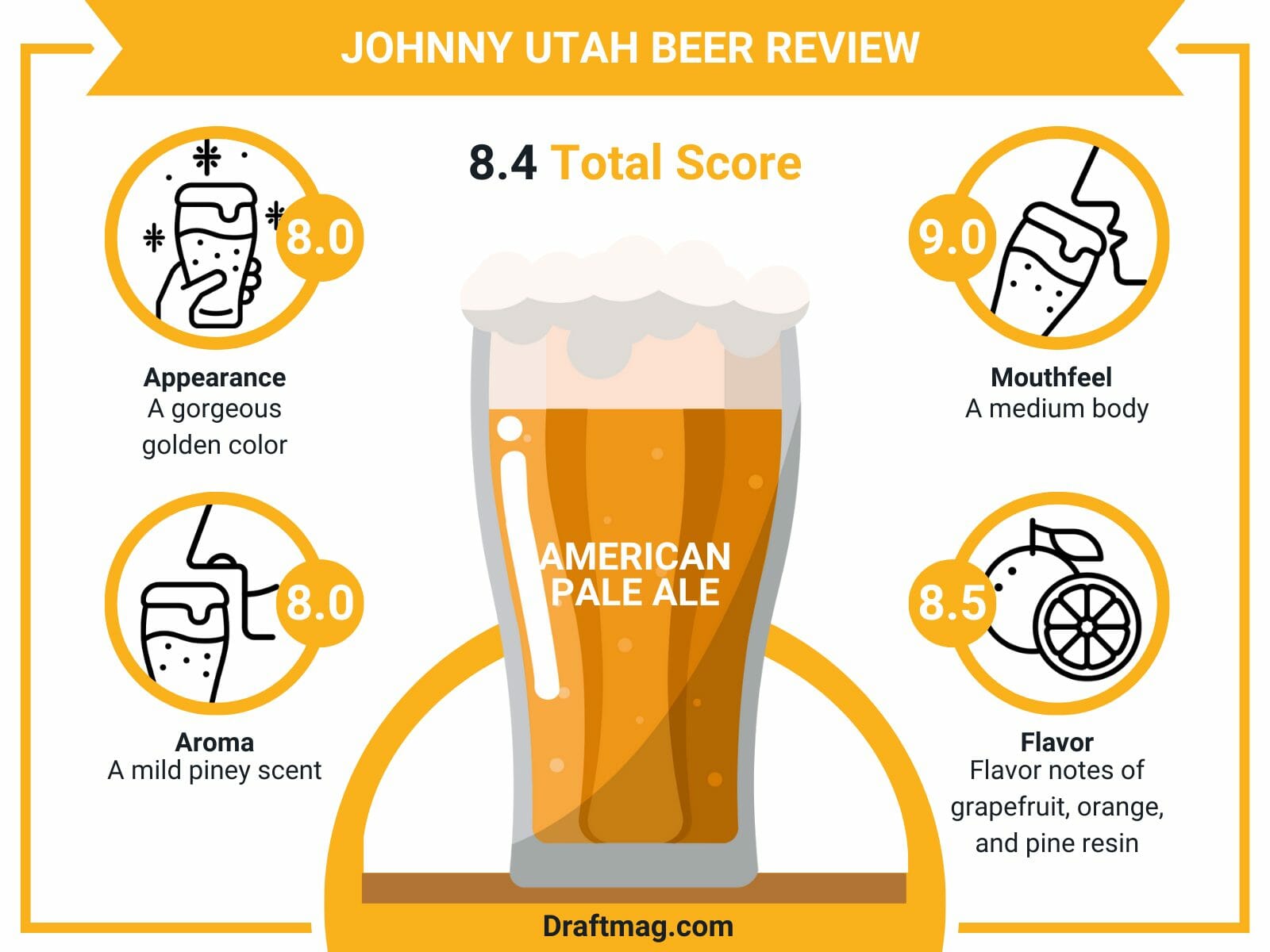 Enjoy this juicy ale without any cloying bitterness whenever you're having spicy foods or enjoying a barbecue in your backyard. If you want to know more before buying this beer, our review below covers the tasting notes and food pairings.
Johnny Utah Beer Stats
| | |
| --- | --- |
| Country | United States |
| Brand | Georgetown Brewing Company |
| Style | American Pale Ale |
| Taste | Fruity, dank |
| Body | Medium Body |
| ABV | 5.6 percent |
| Flavors & Aromas | Orange, grapefruit, pine, citrus rind, floral |
| Serving Temperature | 45 – 50 degrees Fahrenheit |
Tasting Notes
Johnny Utah Beer Tasting Profile
Johnny Utah Beer Review
Appearance: 8/10

Aroma: 8/10

Mouthfeel: 9/10

Flavor: 8.5/10
This is a pale ale made by Georgetown Brewing Company. The juicy beer is known for its minimal malts, as it mostly offers a balance of fruits, dankness, and Citra hops. There is a slight grassy note, and the ale has an alcohol content of 5.6 percent, which is consistent with its style.
The American ale has a light golden color and a medium body, with flavors and aromas of ripe orange and grapefruit, citrus rind, pine resin, and floral notes from the hops. The fruity character is more pronounced too and shines through the firm mouthfeel. Its juicy Citra flavor makes it pretty addictive.
Serve the crisp ale in a pint glass to get the most out of the bright golden color and soapy head. It should be served at a temperature between 45 and 50 degrees Fahrenheit. You can garnish the beer with a juicy orange slice or a lemon wedge on the rim.
– Appearance
When you pour the brew into a glass, you get a gorgeous golden color that kicks off your experience on the right foot. The pale gold is sparkling with tiny particles that make it moderately hazy. It is not too clouded like a hazy IPA, and there's a bit of carbonation.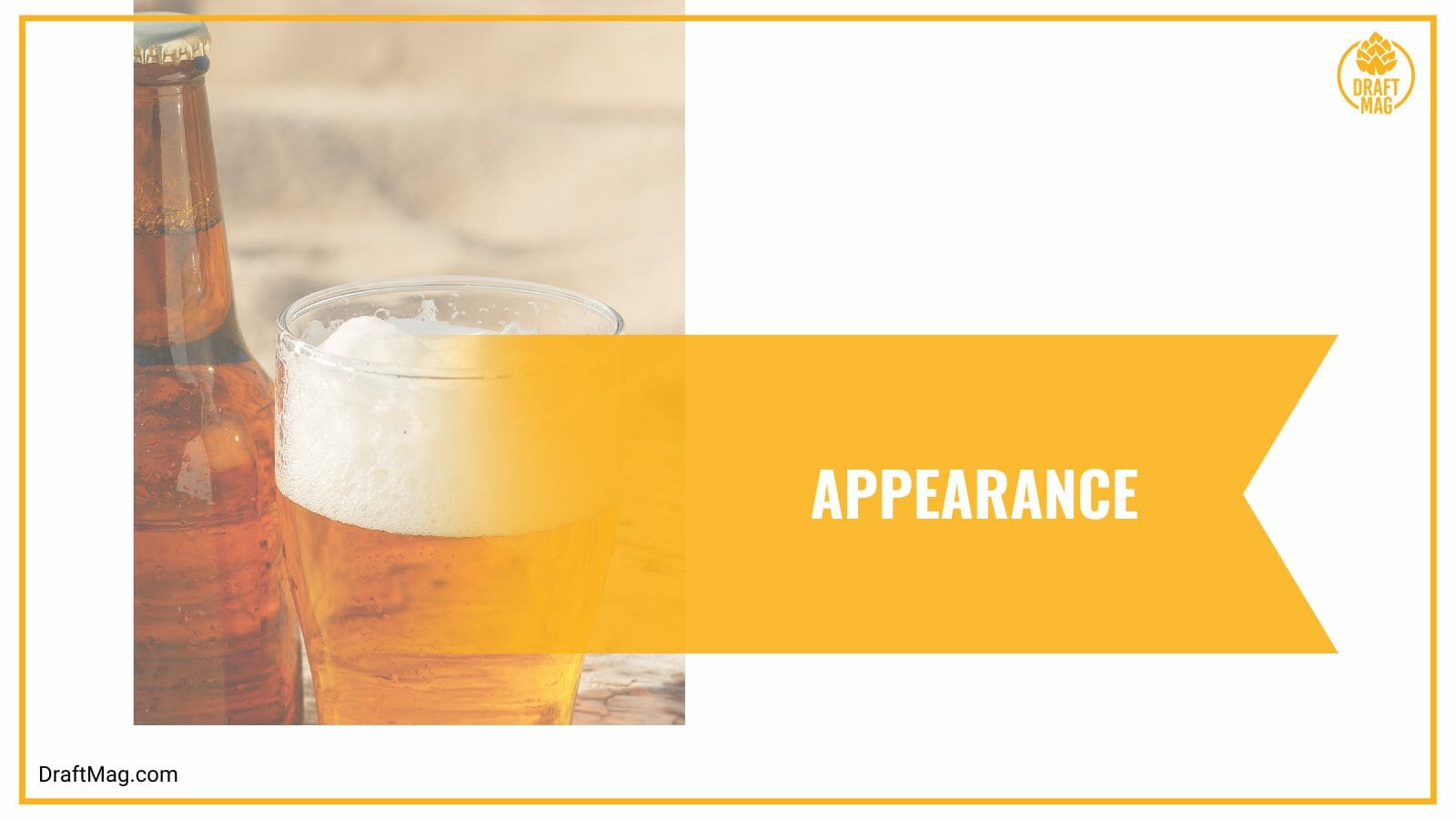 On top of the beer is a soapy white head with moderate retention. When it dissipates into the beer, it gives you sudsy lacing against the glass.
– Aroma
The aroma of the beer is great, giving you a mild piney scent that is expected from a light ale. It does not smell overwhelming or unpleasant but is more pithy and rindy, and the piney hops take the front seat in your nose.
You get the notes of grapefruit, orange, and citrus in the aroma too, which balances out the piney hops. The beer's aroma is alluring without being prickly.
– Mouthfeel
As for the mouthfeel, the beer has a medium body but is still mouthwatering and creamy in your mouth. It feels smooth and clean when you drink it, with little astringency and a wet feeling with no dryness despite the hops.
There is lively yet below-average carbonation, so you don't get a lot of fizziness on your tongue. Instead, it quickly flattens and feels smooth instead. The mouthfeel also offers a bit of bitterness that you'd expect from a light ale.
– Flavor
The taste of the ale follows the aroma very closely, giving you flavor notes of grapefruit, orange, and pine resin. It tastes mildly bitter, but this is balanced out by the subtle sweetness and tartness offered by the fruits. The first thing you taste is the ripe citrus fruits like orange and grapefruit. You also get the piney hops in the front.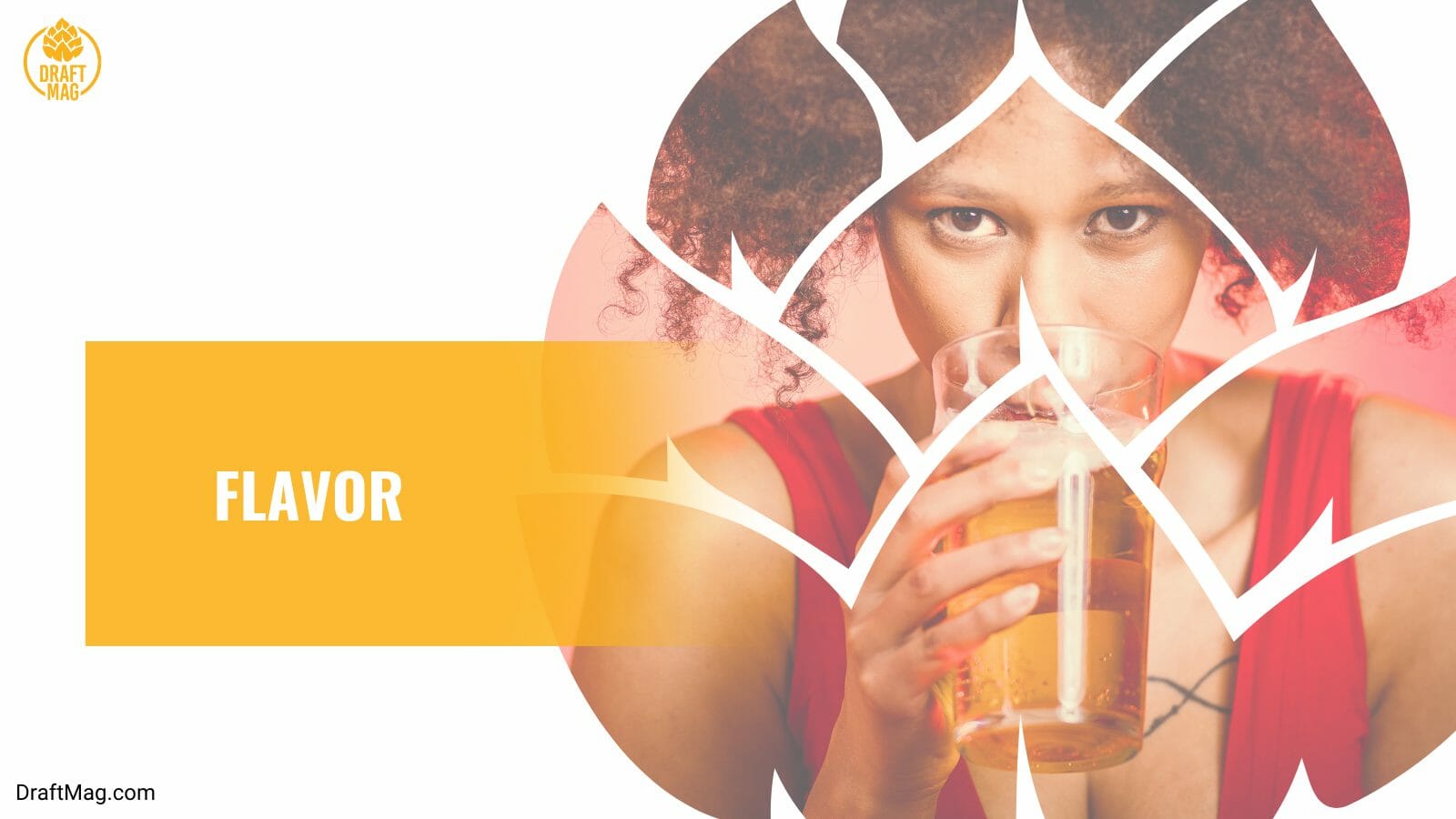 As you go to the mid-palate, the beer offers slight hints of pineapple and some floral hops that balance out the ripe fruits. Towards the back end, the hops offer a bit of dried grass and pine, and it finishes wet and mildly bitter, with barely any aftertaste. There is also a touch of caramel from the malts in the base.
Food Pairings
The ale offers a mild bitterness that pairs well with spicy, aromatic, and smoky foods. So you should try the food out with some barbecue, smoked pork or chicken, roasted game meats like duck or quail, Mexican foods that are spicy, Southeast Asian food, and other spicy foods.
The beer goes great with burgers, meat pie, fish and chips, pizza, pretzels, and your basic American and English foods. It is also a good combination with Vietnamese, Thai, and Sichuan dishes and some spicy, hot Italian dishes like spaghetti. Other foods include salads, bratwurst, and salmon.
For your cheese pairing, have the ale with blue cheese as they go great with the floral hops in the beer. It also goes great with sharp cheddar. You can satisfy your sweet tooth with some blood orange sorbet, vanilla-orange cheesecake, lemon icebox pie, or cranberry grapefruit cheese tarts.
Ingredients
The ale is made with simple ingredients despite the flavorful experience and loads of citrus fruits. It is made with malts, hops, yeast, and water. The malts used to make the beer include 2-row pale malts and Munich 10L malts, which give it its medium body and subtle caramel.
It is made with only one hop, which is Citra, offering the vibrant flavor of ripe fruits and citrus rind. The yeast is English ale yeast. During the brewing, the original gravity is 1.051, while the total is 1.009. There are some Johnny Utah pale ale recipe clones online.
Nutrition Facts
The Johnny Utah beer alcohol content is 5.6 percent, which is a decent level for a pale ale. It gives no alcohol warming as it is well masked. The exact Johnny Utah beer IBU is unknown, but the beer offers moderate bitterness from the hops.
The Johnny Utah beer calories are 220 in every 12 ounces, which is a pretty decent level for the beer style. It also features 15 grams of carbs and 4 grams of protein. Due to the high carbohydrate content, the beer is not ideal for those who are on a keto diet. Drinkers on a diet should consider these facts before drinking.
History
The ale was released in 2015 by Georgetown Brewing Company and has been popular for a long time. The Johnny Utah beer name origin is Keanu Reeves' character in "Point Break," the 1991 movie and an all-time classic. Since the brewers love the movie, they have named multiple beers after it, including this one.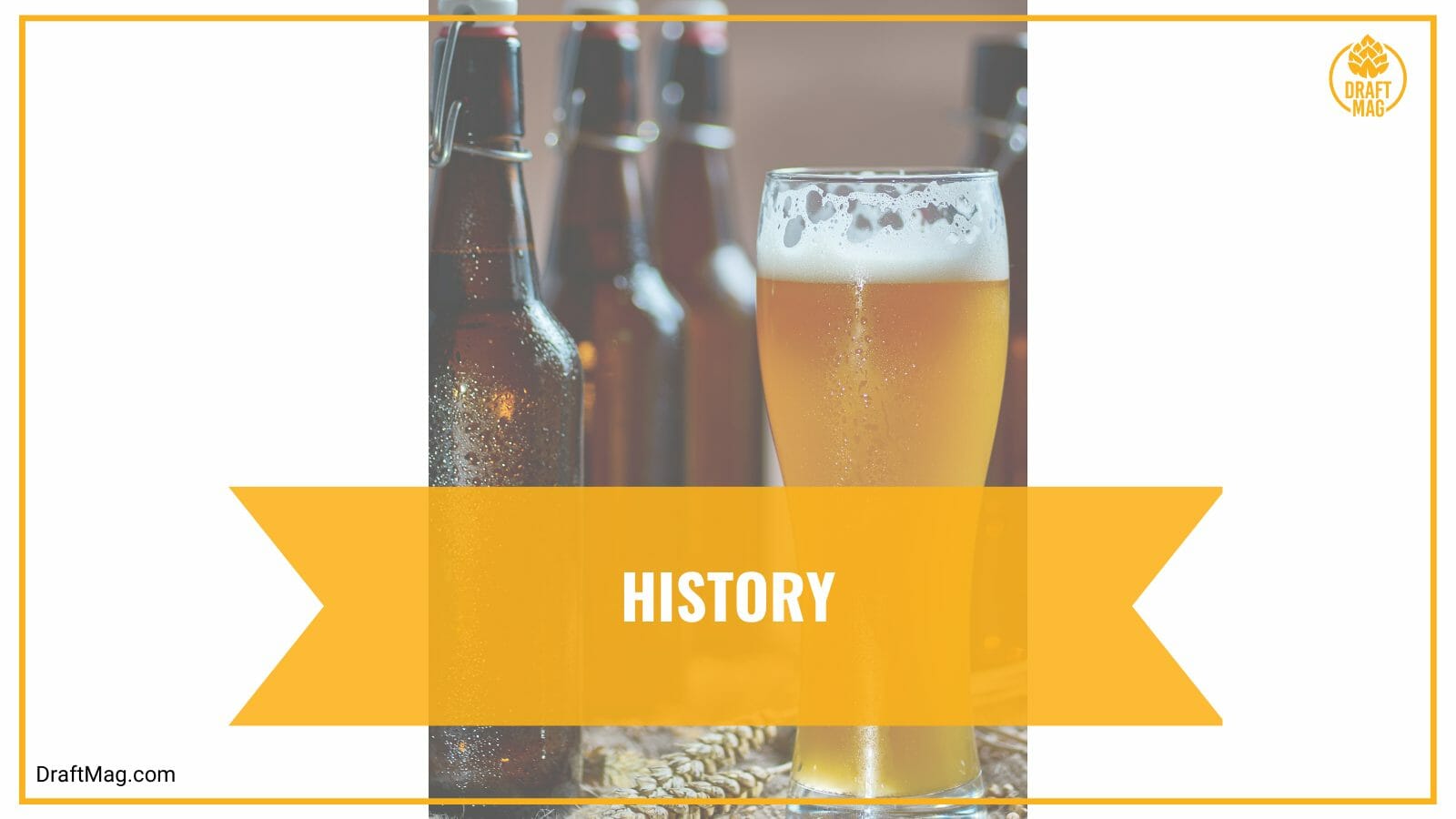 Georgetown Brewing was founded in 2002 and only sold draft beer for a long time. The brewery was the largest draft-only brewery in the USA before it started offering its beers in cans in 2017. Aside from this ale, another popular Point Break-inspired beer is Bodhizafa beer.
Conclusion
Whenever you're in the mood for an ale that's a bit different than others, go for this all-Citra brew from Georgetown.
Here's a quick rundown of what we covered in our review:
This is an American ale with a 5.6 percent alcohol content.
Johnny Utah beer has flavors and aromas of citrus rind, ripe fruits, grapefruit, orange, pine, and subtle caramel.
It is made with 2-row pale malts, Munich 10L, Citra hops, and English ale yeast.
It's best served in a pint glass with a temperature range between 45 and 50 degrees Fahrenheit.
Pair the ale with smoky food, barbecue, roasted foods, spicy dishes, hot Italian dishes, Mexican cuisine, blue cheese, and vanilla-orange cheesecake.
If you're wondering "Johnny Utah beer where to buy?" the beer is always available at the brewery, so you can get it on tap or reserve a keg. You can also purchase it in 12-oz cans.