Michelob Lager Review: A Guide to This Crystal Clear American Lager
The Michelob Lager offers you a unique blend of ingredients, from hops to malts, to give you a classic, Munich-style American lager beer. The refreshing summer beer offers exciting carbonation with its mild taste.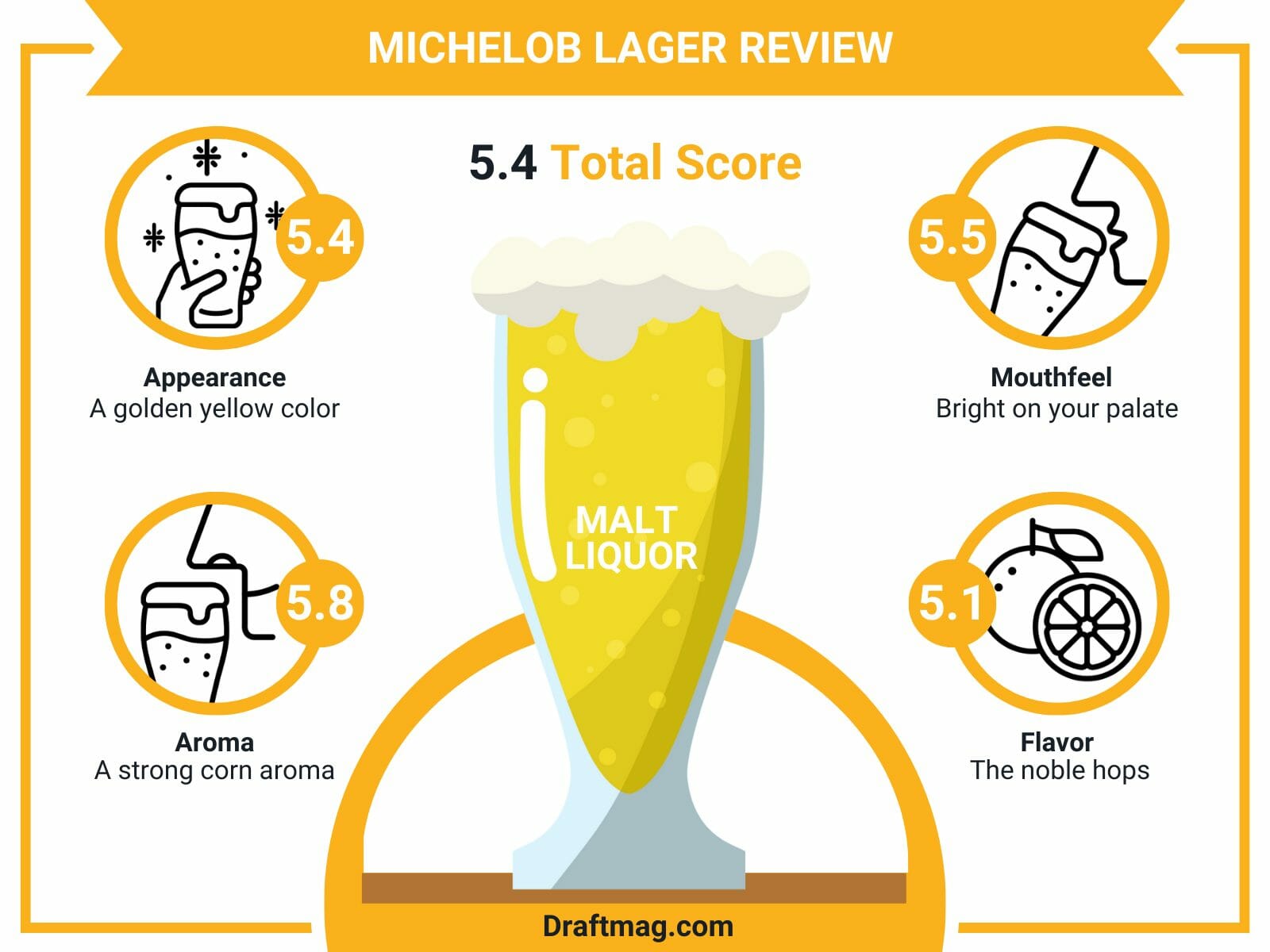 Whenever the days are hot and humid, and you want to enjoy something cooling, this is the ideal beer. Our Michelob review will provide you with all the essential information about this brew.
Michelob Lager Stats
| | |
| --- | --- |
| Country  | United States |
| Brand | Anheuser Busch |
| Style | American Lager |
| Taste  | Malty, hops |
| Body | Medium Body |
| ABV | 4.8 percent |
| Flavors & Aromas | Malty, barley, corn, spicy hops, adjuncts |
| Serving Temperature | 40 – 45 degrees Fahrenheit |
Tasting Notes
Michelob Lager Tasting Profile
Michelob Lager Review
Michelob is an American lager with a 4.8 percent alcohol content, brewed by Anheuser Busch. The beer is a Munich style lager, even if it's an American lager, with flavors and aromas of malt, barley, corn, sweet adjuncts, and spicy hops. It has a medium body and pours a golden-yellow color with a refreshing finish.
The Michelob lager is best enjoyed when you serve it in a pint glass, as the shape of the glass will show off the bright yellow appearance and sparkles from the carbonation. It has a serving temperature of 40 to 45 degrees Fahrenheit. The beer can be garnished with a citrus wedge on the rim.
You can have this Michelob beer on a hot summer day and when hanging out with friends. It's a refreshing beer that is often referred to as a lawnmower beer, and should not be confused with Michelob Ultra.
– Appearance
The Michelob lager pours a golden yellow color into your pint glass and has a clear appearance. The beer is so clear, although it appears a bit darker than what you'd expect for a light lager. Its head is not as fine as the beer's color and will disappear as quickly as you pour it. It barely has any lacing.
– Aroma
On the nose, the Michelob beer has a strong corn aroma that comes forward. After the corn aroma dies down, you will begin to smell the hops as they shine through.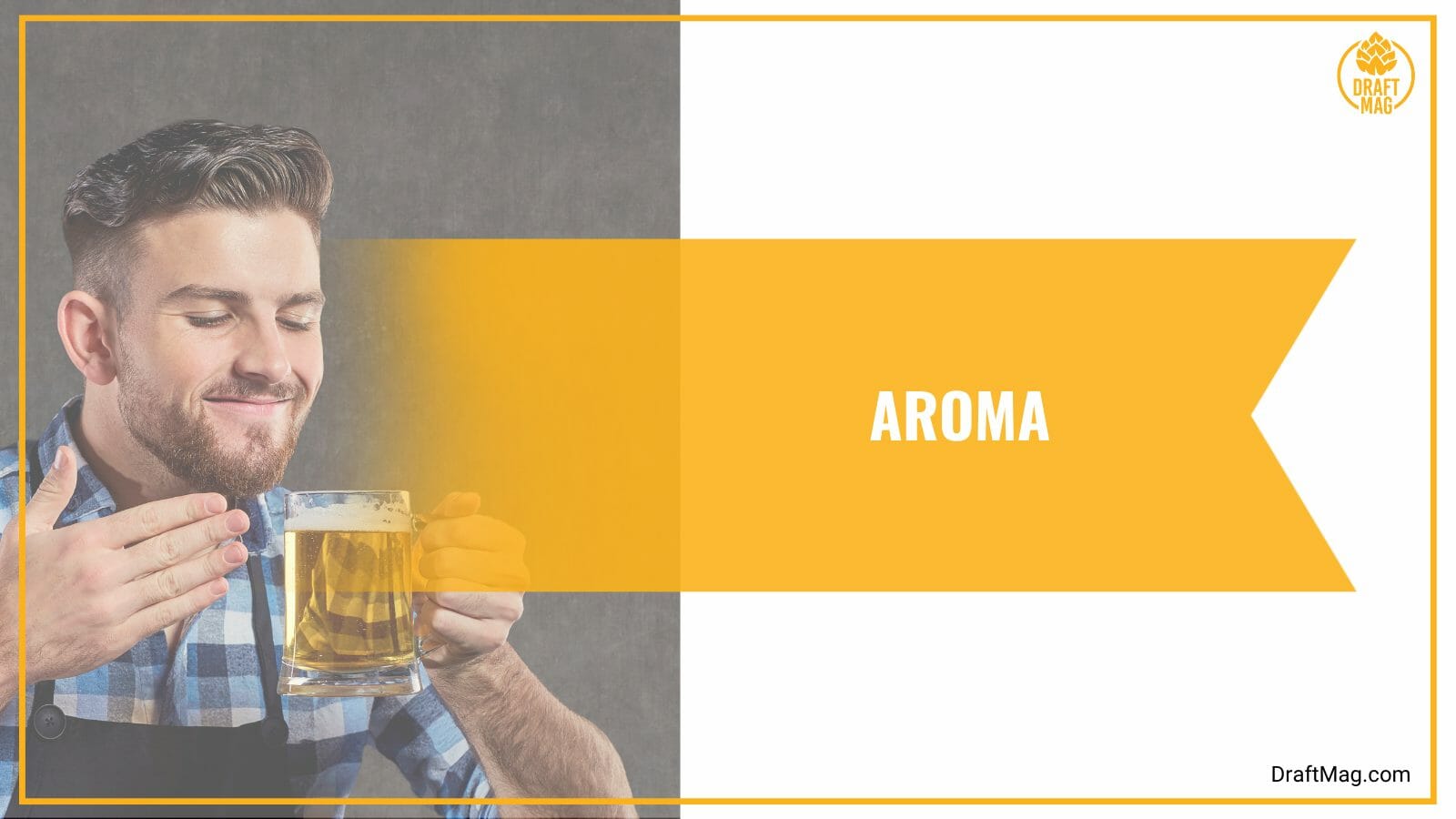 This is a pleasant surprise, as a lot of lagers don't have a strong hoppy character.
– Mouthfeel
The Michelob has a refreshing feel obtained from the carbonation. The beer feels bright on your palate, as the strong carbonation will combine with the hoppy bitterness to give you a refreshing, thirst-quenching beer. There's a bit of grain sweetness in the feel that balances it out without feeling heavy.
– Flavor
The flavor of the Michelob is more vibrant than the aroma. It tastes even better than the smell, especially since the noble hops are more obvious in the bitterness that is wrapped around the grain. It is quite dry for a macro lager and also pleasant.
If you don't want something heavy, only sweet and grainy, this will be your ideal choice. In the beer, there are tastes of sweet malts, barley, corn, and some hoppy bitterness. At the same time, it tastes sweeter than the nose, with a touch of darker malts that offer white bread, cracker, toasted bread, and nuts.
Towards the end, it tastes buttery and grainy. It has a dry finish that counteracts its medium body and offers a lot of carbonation.
– Food Pairings
The Michelob pairs well with a wide range of foods, especially since it is a clean-tasting lager. Since it has a pleasant and clean taste, the American lager goes great with hotdogs, French fries, taters, fried fish, noodles, pasta, burgers, buffalo wings, and cheeses.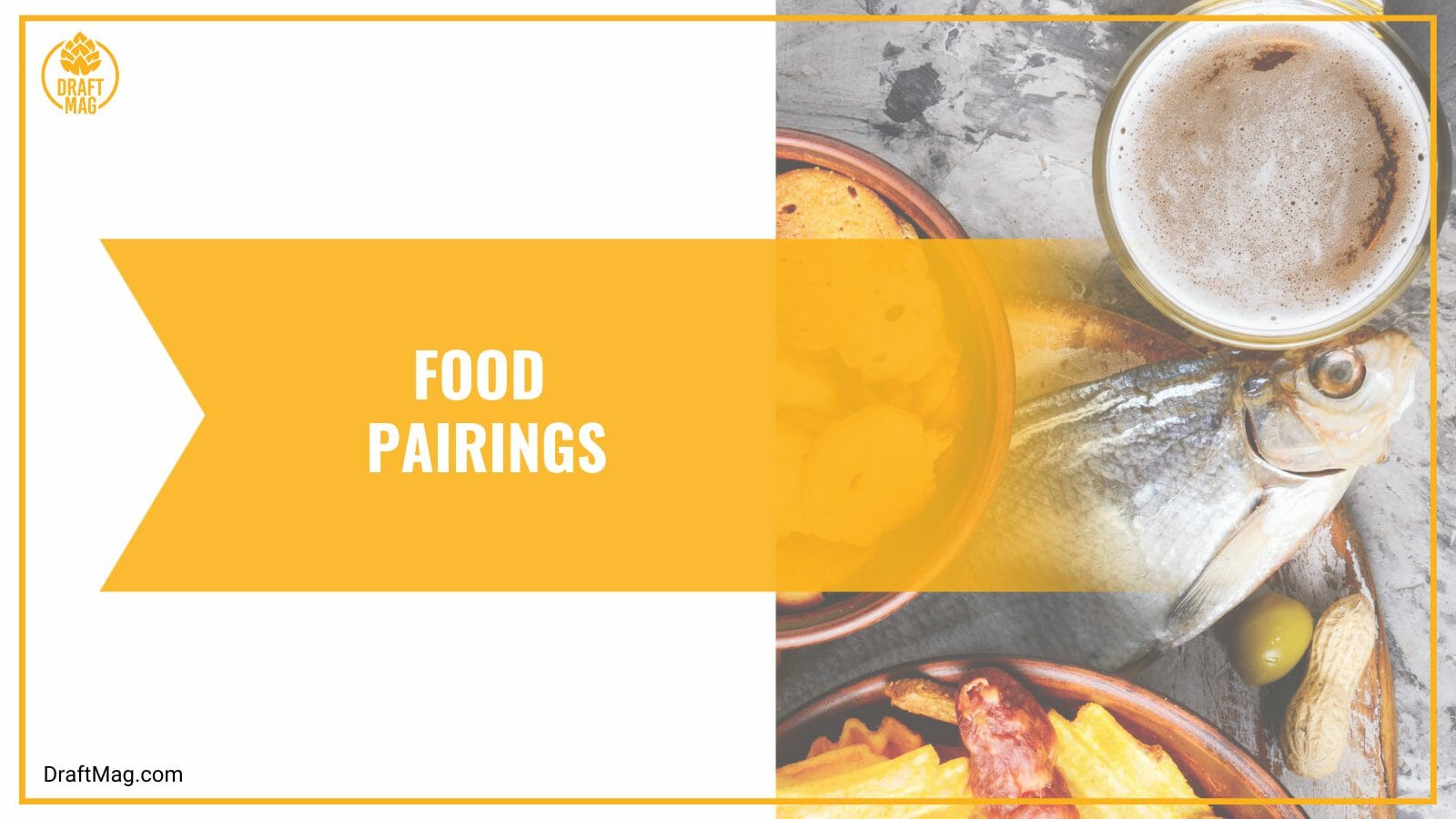 You can have a light beer with different kinds of seafood and chicken and bold dishes like spicy food, herby chicken, and American food, which balance out the crispness. It also goes great with crisp and green salads that have crunchy vegetables.
When having the beer, you can also try out sweet foods like strawberries and cream, pudding, lemon-based desserts, and chocolate. If you want to try out cheese with this beer, your best options are mild and light cheeses. Try out Havarti and Cheddar cheeses.
Ingredients
The Michelob beer is made with water, yeast, two-row malt, caramel malts, Noble hops, and cereal grains. The barley malts contribute to most of the flavor, offering you hints of malts and barley. As for the cereal grains, it tastes like corn and corn syrup. The hops in the beer shine through the flavor and aroma, giving you a unique taste.
Nutrition Facts
The Michelob original lager has an ABV of 4.8 percent, which is barely evident in the flavor and aroma of the beer. It has an IBU of 18 because there is barely any bitterness and hops in the taste and aroma.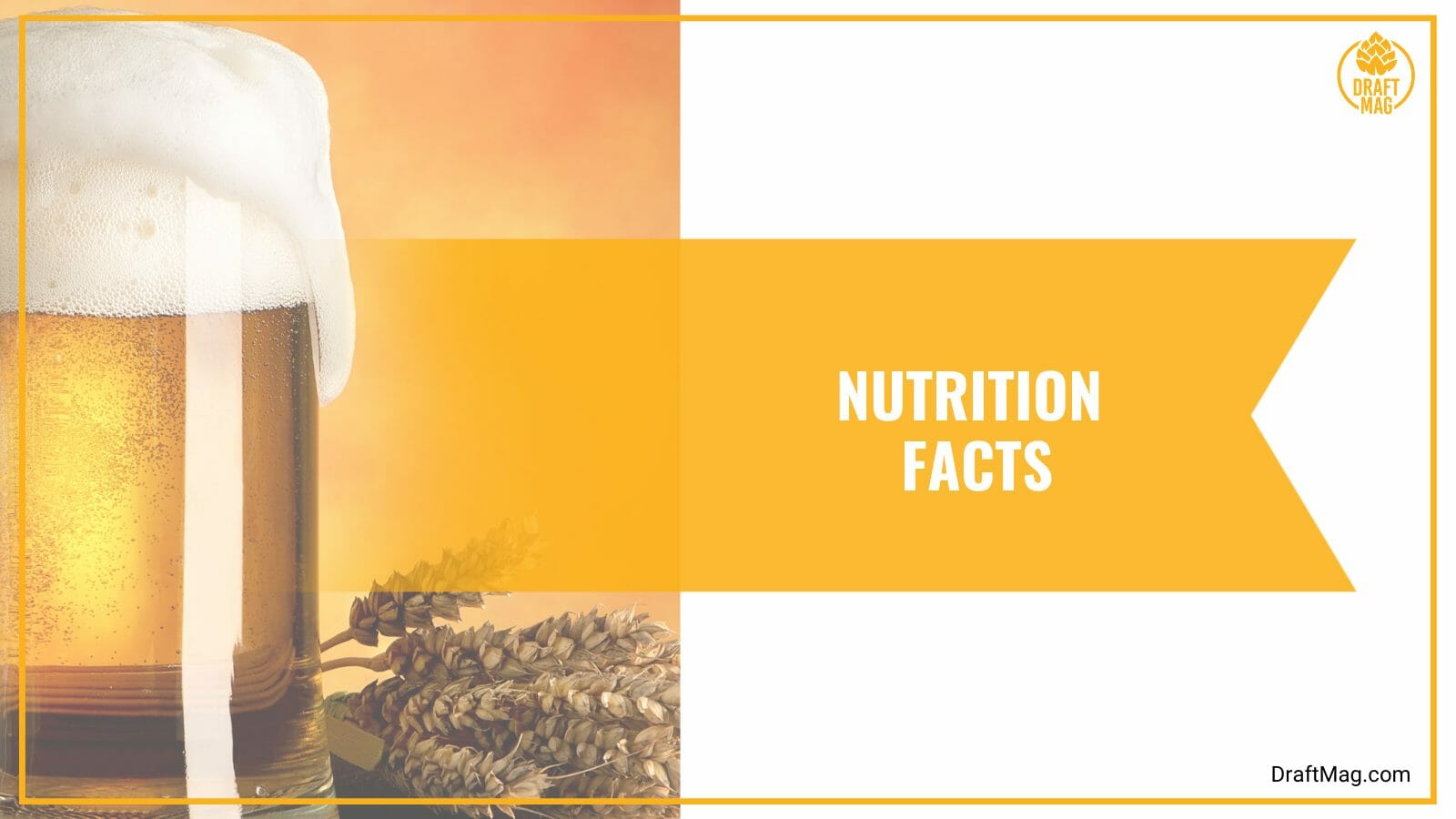 In the beer, you have 150 calories per 12 oz bottle. The number of calories should be considered when calculating your daily dietary intake. There are 10 grams of carbs in the beer too, which is a decent level. The beer is keto friendly due to its low carbs, but it is not a gluten-friendly beer.
History
The Michelob is brewed by Anheuser Busch and dates back to 1896 when it was developed as a draught beer for connoisseurs. It is called the original lager because it is still brewed traditionally, using European noble hops, and the finest two-row and caramel malts.
Michelob is the German name for Mecholupy, which is where the brewery was first located in the Czech Republic. The beer was shipped out in cans by 1966, while bottled Michelob was first sold in a teardrop bottle because of its unique shape. The Michelob Ultra and Michelob Ultra Pure Gold are other popular beers from the same brewery.
Conclusion
Whenever you're interested in an American lager where the hops shine through, the Michelob beer is the ideal choice. Here's a rundown of the beer review:
The Michelob is an American lager with a 4.8 percent alcohol content by Anheuser Busch.
The beer has flavors and aromas of corn, malts, barley, spicy hops, and sweet adjuncts, with a light body and dry finish.
It is made with two-row malts, caramel malts, and Noble hops.
Serve it in a pint glass with a citrus wedge at 40 degrees Fahrenheit.
The beer is best served with American food, herby chicken, spicy foods, crispy vegetables, chocolate, and mild cheese.
You can easily get the Michelob beer online or at any supermarket as it is a popular, mainstream beverage.