Pilsener Ecuador Review: Light and Simple Czech Pilsner 
Pilsener Ecuador is a light, smooth and simple Czech Pilsner made in Ecuador which offers a basic malty sweetness that you'd expect from a generic lager. Despite having a basic taste and a sweetish aroma, the beer offers more flavor than you'd expect from a light beer.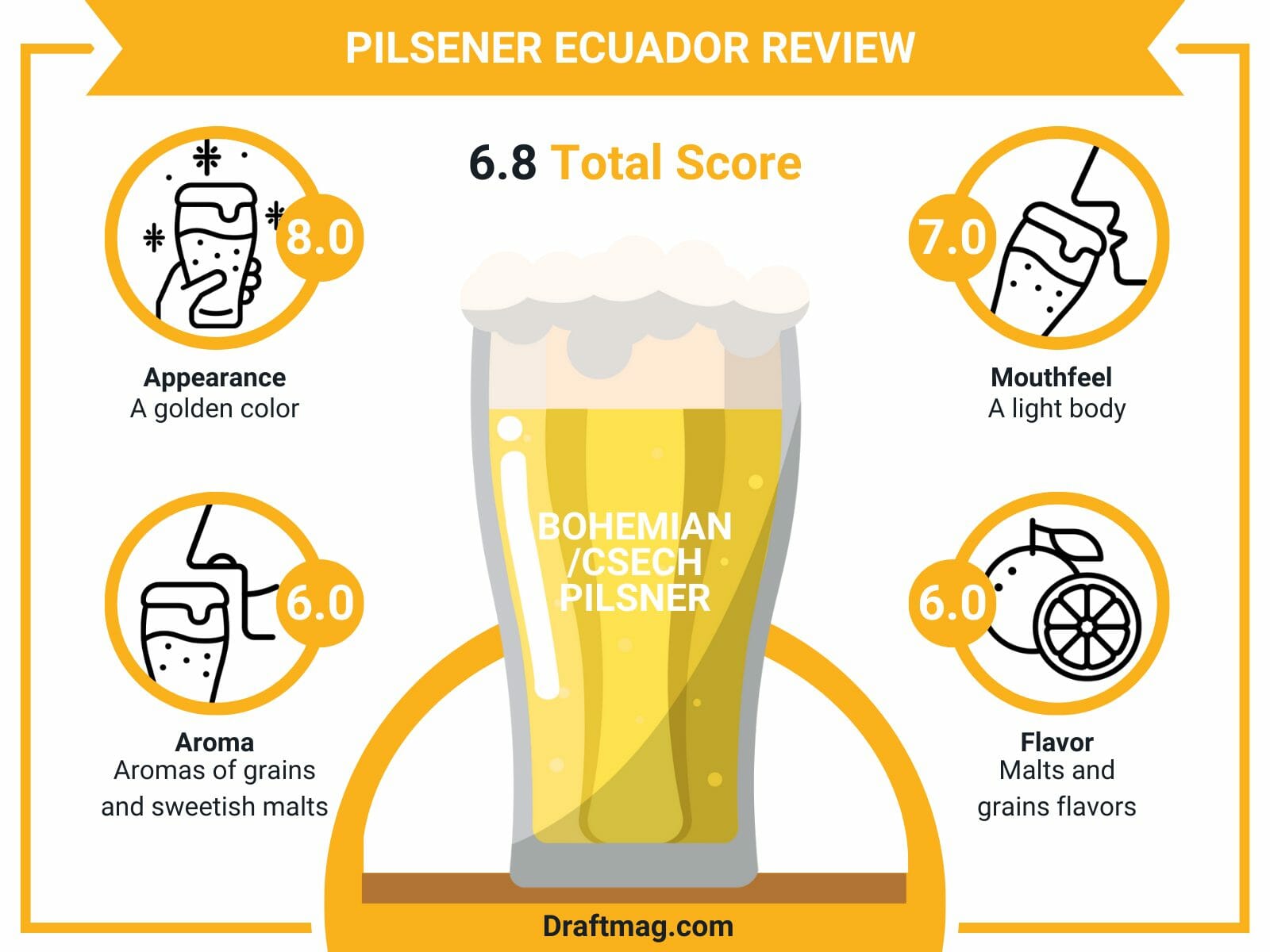 The Pilsener is the ideal lawnmower beer that goes down easy and keeps you refreshed on a hot summer day. Before you decide to buy this beer, read our detailed review to know what to expect from this flavor. 
Pilsener Ecuador Stats
| | |
| --- | --- |
| Country  | Ecuador |
| Brand | Cervezas Nacionales  |
| Style | Bohemian/Czech Pilsner  |
| Taste  | Malts, grain |
| Body | Light Body |
| ABV | 4 percent |
| Flavors & Aromas | Malty, grain, hops, sweetish |
| Serving Temperature | 35 – 40 degrees Fahrenheit |
Tasting Notes
Pilsener Ecuador Tasting Profile
Pilsener Ecuador Review 
Appearance: 8/10

Aroma: 6/10

Mouthfeel: 7/10

Taste: 6/10
The Cerveza Pilsener is a Czech or Bohemian Pilsner that is made in Ecuador by Cervezas Nacionales. With a 4 percent alcohol content, the beer is the ideal example of a macro lager with a simple taste of malts and grain. It offers a refreshing character with a golden appearance and a light, watery body.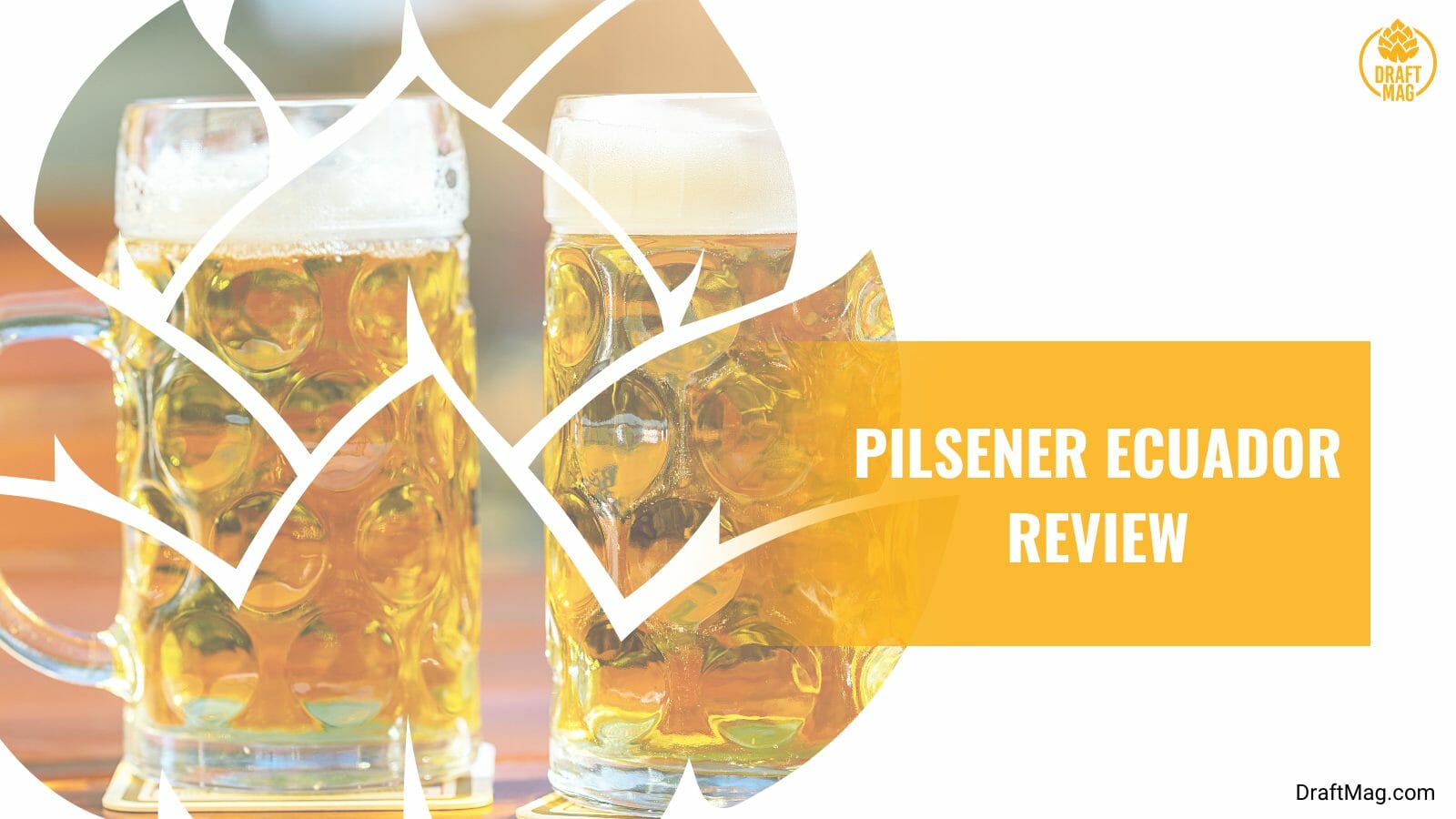 The brew has flavors and aromas of malts and grains, with hops in the backbone and a sweetish character throughout. The light blonde beer is the ideal thirst quencher and has a weak, flimsy taste that will go down easy. It is the ideal choice for recreational moments like pool parties, sports games, and hanging out with friends.
Serve the Pilsener in a pilsner glass, which features a tall, slender shape that is smaller than a pint. You can also use a flute or a pint glass if you need an alternative to the pilsner glass. The ideal serving temperature is very cold, from 35 to 40 degrees Fahrenheit. 
– Appearance 
The Pilsener pours a fantastic golden body into your glass, as the appearance is one of the best parts of the beer. It features a clear appearance and a lot of visible carbonation as the bubbles float to the top. 
On top of the beer is a large, white frothy head that settles into it quickly. It dissipates quickly, leaving slight lacing around the rim of the glass. Most of the time, you have a thin film on top of the beer rather than the head. 
– Aroma 
On the nose, the beer smells like your classic Pilsner with no additives or fruits. The good thing about the aroma is the fact that it's light and subtle, allowing the flavors to shine when you drink.  
However, some beer lovers might consider this as too weak and boring since you can barely smell it. You will notice aromas of grains and sweetish malts when you bring the beer to your nose.
– Mouthfeel 
The beer has a pleasant mouthfeel with a light body that tends towards watery. The beer is very light, and this makes it the ideal thirst quencher when you need a refreshing macro lager in your cooler. 
It is very drinkable with some fizzy, poppy carbonation that makes your tongue tingle when you swallow. In the finish, the brew feels a bit wet and bitter. 
– Flavor 
The flavor of the Cerveza Pilsener follows the aroma, but it packs a harder punch than you'd expect. It's nothing special, but it gives you the classic, refreshing and thirst-quenching pilsner flavor that any beer lover will appreciate on a hot day. The first thing you taste is the light and watery feeling, with the malts and grain at the forefront of the aroma.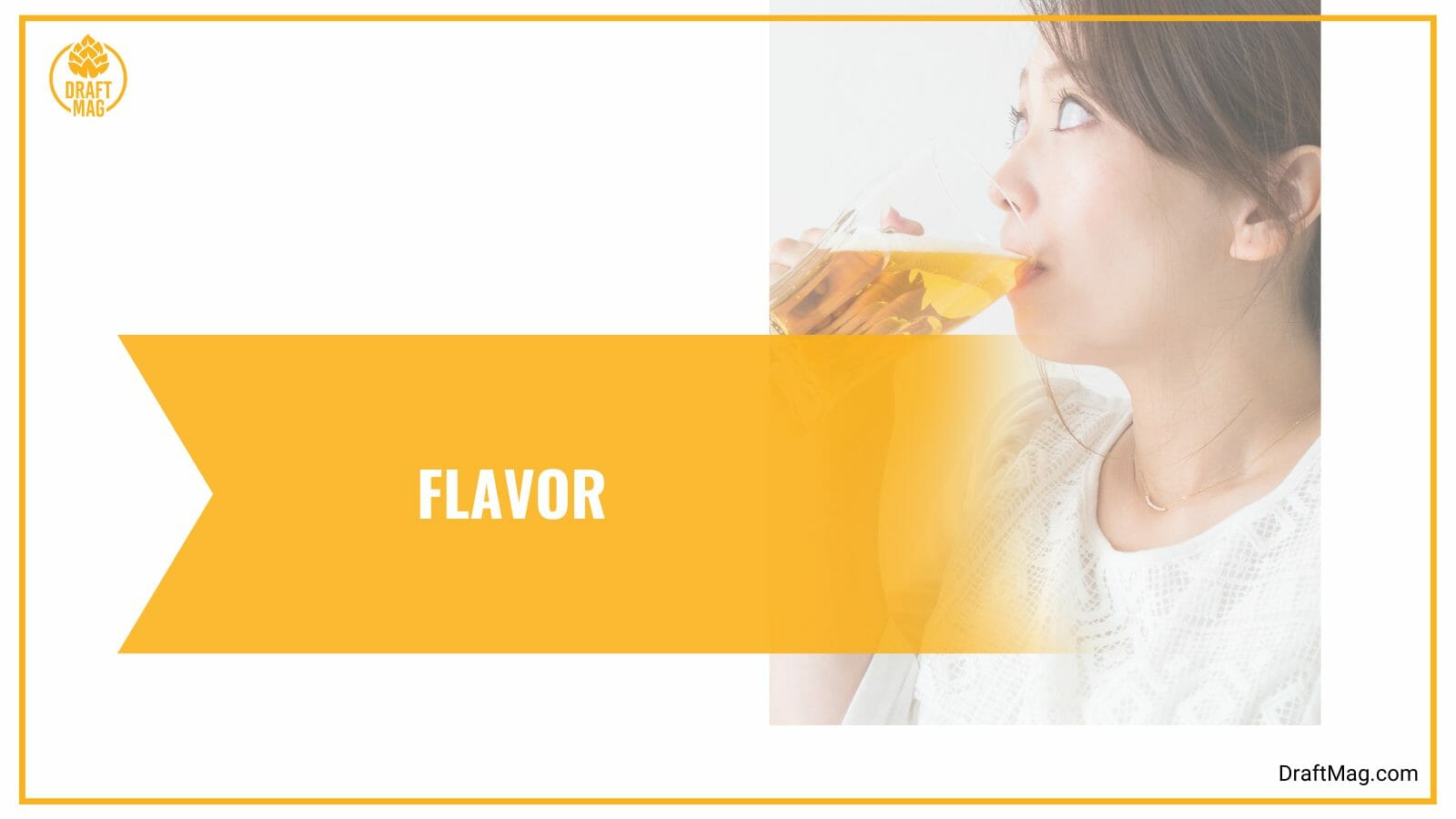 The malts remain prominent in the middle of the palate, and you get a very slight bitterness from the hops that peek through. The bitterness is pleasant since it is well-balanced with the sweetish flavor of malts and grains. It finishes quickly too, with no real aftertaste. The flavor of the beer is mild and one-dimensional, but it will leave a slight hoppy residue on your tongue. 
– Food Pairings
The Pilsener Ecuador does not have an intense flavor or high alcoholic strength, making it a versatile option for food. It works for simple meals that are not rich, heavy, or spicy. You can have it with seafood and fish like salmon, trout, or tuna. 
It also pairs great with simple chicken dishes, light white meat, and salads that have light dressings. The beer is great for your generic pub food, so try out some fries with chicken, mild buffalo wings, pretzels, potato salad, or green fruits like apples, fennel, and cucumber. 
If you enjoy having your beer with cheese, the Pilsener goes great with different kinds because of its simple taste. Have it with Muenster, Monterey Jack, and Havarti cheeses. For dessert, you can enjoy it with a subtle fruity dessert like strawberries and cream or lemon cheesecake. Chocolate is also a go-to pairing for this beer. 
Ingredients 
From the simple taste of the Pilsener beer, you can expect that it is made with simple ingredients like any other generic lager. It is brewed with water, malted barley, rice, and hops. The malted barley and rice offer the basic flavor of the beer, which is a malty and grainy flavor from start to finish.
With the hops, you get a slight bitterness and a tinge in the aroma, but it mostly peeks from behind the curtain. All of the ingredients used to make the beer are completely natural. 
Nutrition Facts 
The Pilsener Ecuador features an alcohol content of 4 percent, which is the basic ABV level for a classic pilsener or lager. You can't taste any alcohol as you drink, as this contributes to the drinkability. The bitterness units are low since the sweetish malts and grains overshadow the flavor, but you still get a bit toward the end.
In every 12 ounce serving of this beer, you get 126 calories, which drinkers on a diet have to keep in mind. The beer is suitable for those on a keto diet because it has a low carbs content, but it is not a gluten-friendly beer. 
History 
The Pilsener was made by Cervezas Nacional Ecuador and was first released in 2003. It is made in Ecuador and comes from the largest beer brand in the country. The beer remains one of the most popular in Ecuador because it is easy to purchase and affordable. It is also distributed to different countries.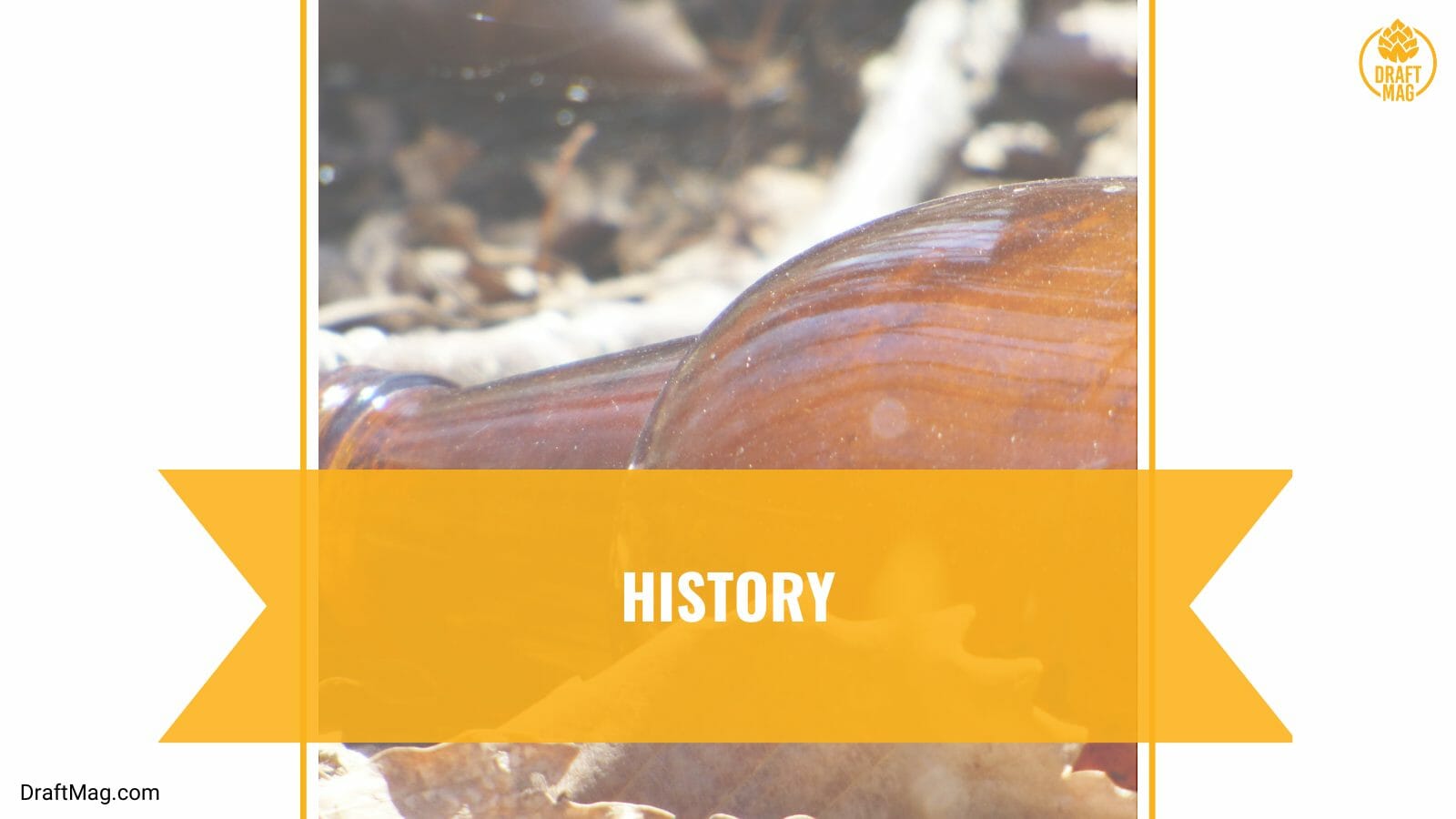 The Pilsener Ecuador brand dates back to 1913, when the brand was launched by Cerveceria Nacional Ecuador. Since then, the brewery has been releasing classic beers. Other popular beers from the brewery include Pilsener Light, which is a light lager with 3.3 percent ABV, and Dorada, an American adjunct lager. 
Conclusion
Whenever you're in the mood for a classic pilsner that ticks all the boxes for a thirst-quencher, the Pilsener is the ideal choice.
Here's a summary of our review before you go:
The Pilsener Ecuador is a Czech pilsner with a 4 percent alcohol content.
The brew has flavors and aromas of malts, grains, hops, and a sweetish character.
It is made with barley malts, rice, hops, and water.
You should serve the beer in a pilsner glass or a tall flute at a very cold temperature of 35 degrees Fahrenheit.
Pair it with light dishes like seafood, chicken, fish, pub food, Monterey Jack cheeses, and strawberries and cream.
If you're curious about this beer, you can easily buy it as a single bottle or can or in a pack at liquor stores and supermarkets near you.