Coors Pure Review: The Best Drink for a Healthy Lifestyle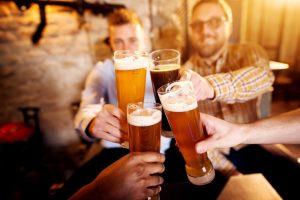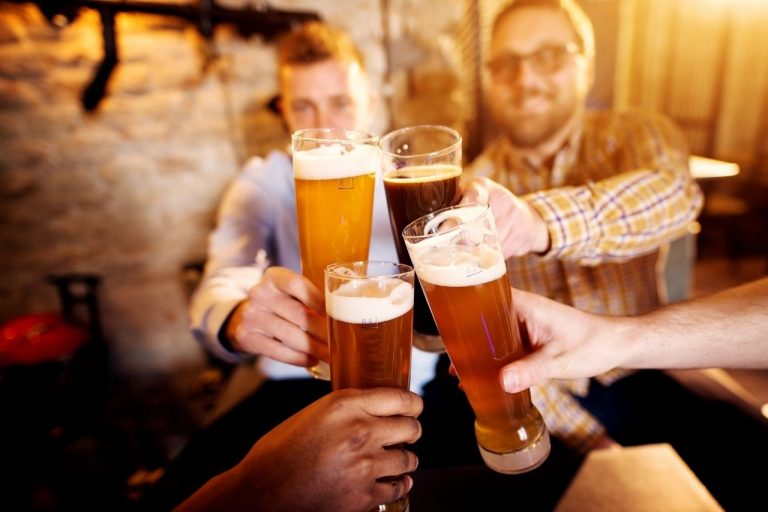 Our Coors Pure Review offers detailed information on Coors Pure Beer. As an organic light lager beer, the new addition to the Coors beer range is a tastier, healthier and better alternative to other beers.
We've conducted deep research on organic beer, starting from what it is made up of and what the internet says about it, to why organic beers are a great option for health-conscious consumers.
What Is Coors Pure?
Coors Pure is an organic lager beer. The American style light lager canned beer is certified by the USDA. The refreshing drink claims to contain a volume of 3.8 percent alcohol, which makes it suitable for drinking during daytime and occasions. Lager is a type of beer that has been conditioned at low temperatures.
Coors Pure beer is produced by Molson Coors Beverage Company. The multinational brewery and drink company is located in Golden, Colorado, and Montréal, Québec. Coors has been around for more than 150 years and is known to be one of the world's largest brewers. It is widely available in 12's and 24's packs of 12 fl oz slim cans. As an above-premium light beer, Coors Pure caters to a wide range of health-conscious consumers.
What Are the Ingredients in Coors Pure?
According to the official website, the Coors Pure Ingredients list includes;
Organic Barley Malt
Organic Hops
Yeast
Water
The beverage does not contain sugar. A variant of the Coors Pure beer with a hint of citrus flavour is available to selected markets. The beer is cold-filtered and cold packaged to retain its flavours and taste best when it reaches the consumer. Coors Pure's organic certification attests that the lager beer is free from dyes, synthetic fertilizers or pesticides.
What Does Coors Pure Taste Like?
Coors Pure is very light in flavour, with a little hint of malt sweetness, low bitterness, slight tang and a clean and crisp taste. It has a very faint aroma that can be compared to barley grain notes.
The exclusive variants of Coors Pure in some selected markets are also infused with notes of a slight citrus hop and berry taste. With its low aftertaste and light consistency, Coors Pure can be a great option for consumers looking for a light beer on the go or for a hot day.
Coors Pure Nutrition Facts
Coors Pure beer is low on calories and carbs which makes it stand out from most other regular beers found in the market. For 12 fluid ounce serving, Coors Pure calories are at only 92 and the beer contains 3.5 grams of carbs. Coors pure alcohol content, at 3.8 percent, makes it a better choice for consumers who do not wish to drink strong alcoholic drinks.
Total Fat: 0%
Sodium: 50%
Total Carbohydrate: 1%
Protein: 1g
No Sugar
What's the Difference Between Coors Light and Coors Pure?
When compared to Coors Pure, the Coors Light lager beer has a higher percentage of alcohol, more calories, less protein, and contains corn syrup (dextrose). Coors light beer may not be the ideal option for consumers looking for a drink that fits a healthy lifestyle.
The taste profile of both the light lager beverages has a few differences. Coors Light beer has a malty, carbonated water taste to it along with a slightly floral flavour.
Here's a side by side comparison of nutrition factors of Coors Pure beer and Coors Light beer:
– Coors Pure Vs Coors Light
| | | |
| --- | --- | --- |
| | Coors Pure | Coors Light |
| Carbohydrates | 3.5g | 5.0g |
| Protein | 1.02g | 0.07g |
| Calories | 92 | 102 |
| Alcohol Volume | 3.8% | 4.2% |
Coors Pure Review on Reddit
Several Reddit users have tried and tasted the Coors Pure and almost everyone's review boils down to one thing about the beverage: It is an everyday beer that all legally aged individuals can try. The most unique selling factor of Coors Pure is its focus on health and the inclusion of organic ingredients. Regular beer consumers now have a wider range of options when it comes to choosing the right beer that fits their diet plan and lifestyle.
Most reviews have mentioned that Coors Pure fits well in almost all social gatherings for its low alcoholic content, such as occasions, social gatherings, family get-togethers, parties or any type of celebration. Its refreshing taste and lightness welcome new drinkers to dip their toes into the world of drinking beer.
Previous consumers who devotedly loved the stronger counterparts of Coors pure have now switched to a more healthy option. Coors Pure Review mostly highlights the perks of consuming a light beer. With organic characteristics, zero sugar and low calories, beer drinkers can drink a bit more without being worried about health.
Coors Pure Beer Run
Molson Coors, the popular beer brand, launched the Coors Pure beer with active promotion. The brand encouraged people to join a running activity at Central Park in New York City to get free beers. The launching event majorly promoted the idea of an active lifestyle and how Coors Pure beer aims to fit in in the world of good health and fitness.
Individuals could scan a giant-running QR code to redeem free beers and prove their participation. They could also track the running event through an app. According to the beverage company, the Coors Pure organic beer can serve as a reward for maintaining an active lifestyle, and the commercials resonate with the same notion.
What is a Lager Beer?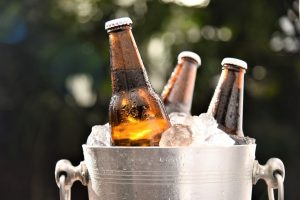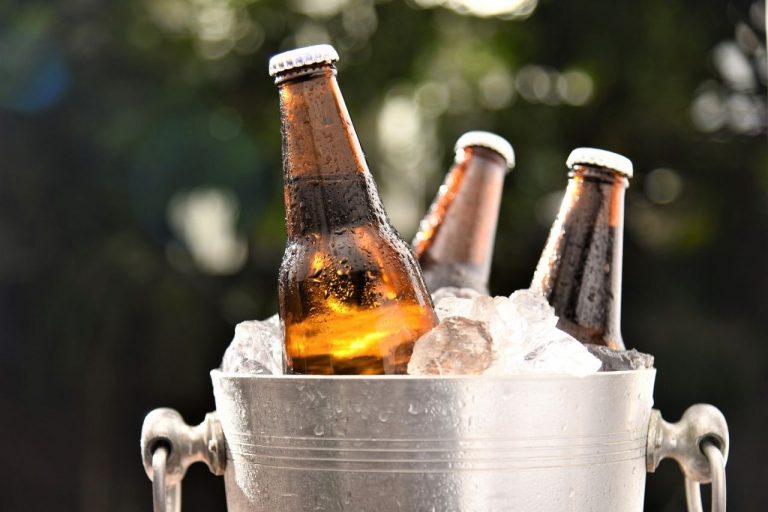 A lager is a popular type of brewing technique and is the most common type of beer. Lager beers are produced from bottom-fermenting yeast.
Brewed beer like lager is usually pale, dark or amber in colour. Lagers are known to be more tolerant and can endure longer ageing times when compared to other types of beer.
The term "lager" has been derived from the German word "Lagern" which translates as "to store." Lager beers can be stored and aged for a long period at very low temperatures, such as 54 to 57 degrees Fahrenheit. Lager beers offer a very refreshing, smooth, crisp, sweet and clean flavour. There are many styles of lager beer, ranging from sweet to malty and dark to pale.
Some of the common styles of lager are;
Mass-Market Lager
Helles
Dunkel
Czech Lager
Lager beers are commonly served chill. The proper technique to pour lager beer is to tilt the beer glass at a 45-degree angle to retain a tall head.
What is Organic Beer?
Beers can achieve the certification of being organic only when their ingredients are free from chemicals, synthetic fertilizers, GMOs (Genetically modified organisms) and toxic pesticides while being produced.
There are different levels of organic certifications;
100% Organic: As the title suggests, any product with the certification of being completely organic is free from all chemicals and pesticides.
Organic: If a product refers to itself as just organic then it is around 95% organic while the remaining 5% of its ingredients aren't.
"Made with Organic products": This is the least organic of the three categories and often means that a product is made with only 70% organic ingredients.
Is Organic Beer Better Than Regular Beer?
Organic beer is just as good as organic food for health-conscious consumers. The best part about organic beers is that they taste very similar to regular ones so the drinker does not have to sacrifice on flavours. The ingredients used in making organic beers are local and purely sourced. There are numerous benefits of drinking an organic beer than a regular beer.
Organic beers are a healthier alternative to traditional beers as they are rich in Vitamin B6 (Pyridoxine). Vitamin B6 improves brain health, treats Anemia, improves mood, proper cell function and so much more.
When compared to traditional beers, organic beers are easily digested by our bodies and overall improve the digestive system.
Organic beers are environmentally-friendly. This means that our ecosystem and water sources are not polluted when organic beers are produced.
Organic beers can sometimes taste better because brewers use healthy ingredients for better fermentation.
FAQ
Is Coors pure a lager or an ale?
Coors Pure is a lager beer.
Is Coors Pure made by Budweiser?
No, Coors Pure is not made by Budweiser.
Best Coors Pure beer food pairings?
Coors Pure pairs well with light and fresh dishes such as grilled seafood, salads, and roasted vegetables.
Conclusion
Our Coors Pure review explores some of the key areas and facts about the recently launched organic beer. Let's sum up the main ideas that we mentioned about Coors Pure beer:
Coors Pure is an organic light lager beer that is created for health-conscious consumers. Coors Pure beer is an even healthier alternative to Coors Light.
The ingredients used in Coors Pure are all organic, healthy and free from chemicals.
Most reviews on the internet about beer state that it is very light and easy to consume.
The Coors brand launched the organic beer with a running event to promote a healthy lifestyle.
Lager beers are created from bottom-fermented yeast, can be stored for months, and served at low temperatures.
Organic beers are good for our health and our environment.
As a beer with organic ingredients, fresh flavours and geared towards fitness enthusiasts, beer drinkers now have more options. The Coors Pure organic can be a great option for first-time drinkers. The low alcohol percentage and low-calorie count means more beers can be consumed, even during the day.