Double IPA vs IPA: How Different Are These Two Beers Really?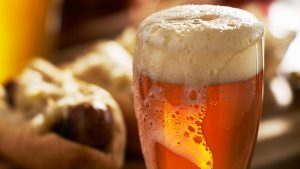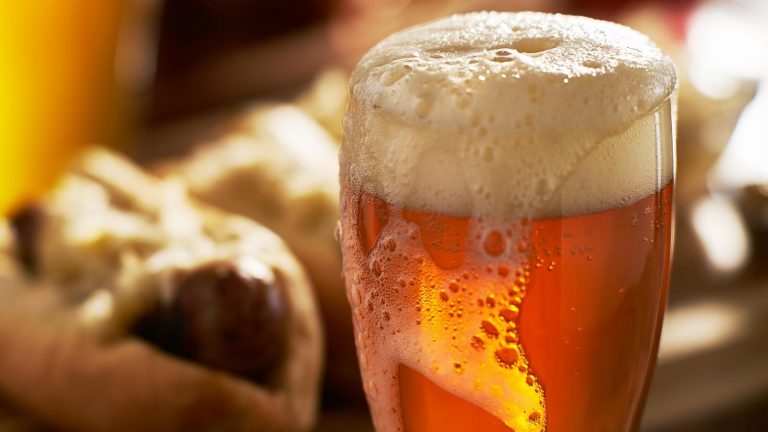 Double IPA vs IPA is a genuine query but believe it or not, these beers are different even though they are under one banner. Today, we explore the main differences between the two beers and we share popular brands in the market for you to try out.
Keep on reading to discover their differences and so much more!
Difference Between IPA and Double IPA
| | | |
| --- | --- | --- |
| | IPA | Double IPA |
| ABU | below 5% | 6-10% |
| IBU | 55-70 | 65-100 |
| SRM | 6-14 | 6-14 |
The main difference between an IPA and double IPA shows up boldly in terms of hop use and alcohol content , yet they don't have glaring differences otherwise. Session IPAs do not have a lot of alcohol in them, as most operate below five percent. This is not the case in double IPAs, because the alcohol content is much higher, offering between six and 10 percent alcohol.
Another difference is in the use of hops; double India pale ale uses a large number of hops compared to regular IPA beers. Not only do double IPAs have a large number of hops, but they also contain more malt to create a balance taste-wise. That is why double IPAs have a distinct astringent flavor and explosive aromas that are hard to ignore. People who want a bold-flavored IPA will enjoy the taste of double IPAs.
What Is The Calorie Content, Flavor, And Aroma Profile Of Double IPAs And IPAs?
Depending on the imperial IPA brewing process, you are looking at a calorie count of 180-300 per 12oz. IPAs usually have a lower calorie content than double IPAs but the difference is not significant. If you mind their high-calorie content, you can get one of the lower-calorie brands such as Wee Demon that offer only 95 calories per 12oz.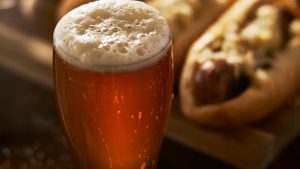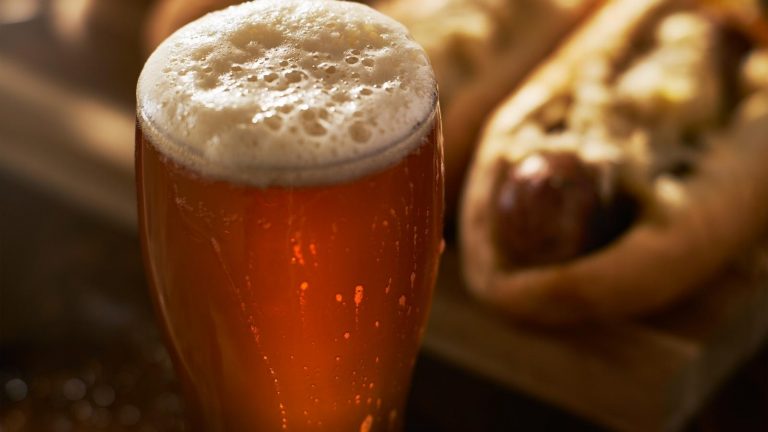 Compared to the regular IPAs, double India pale ale offers richer and more highlighted flavors. The increase of malt used in brewing double IPAs gives the brew a caramel-like or roasted flavor. You can pick hoppy aromas from both styles of beer but double IPAs have more to offer in terms of complexity of smell and flavors.
What Is An IPA: Its Origins
An IPA, which stands for Indian Pale ale is a style of beer that features more hops than the regular brews.
This style of beer emerged around the 18th century when Britain possessed India as a colony and it still exists today with different variations. Pale ales have been around for centuries and IPAs came to being through the addition of more hops to preserve the ale until it got to the British soldiers in India.
When the British brewers realized the addition of hops, kept beer for longer, there was no stopping them. Slowly but surely, the hoppy beer taste became popular in India before exploding in the British market. The beer fell out of favor around the 20th century but people began brewing it in the 1970s in an effort to bring back forgotten brewing styles.
IPA Characteristics
IPAs bear a light golden color and depending on the variety, high or low alcohol content. Most people associate IPAs with bitterness due to the abundance of hops, but there are IPA brands that have managed to balance the malt and hops well providing a less astringent taste.
What Is A Double IPA?
Also identified as imperial IPA, double IPA is just another variation of an IPA only with more alcohol. According to most experts, a double hopped IPA is characterized by six to 10 percent alcohol content, noticeable bitterness from the hops, and a distinct aroma.
This American style of craft beer is fairly new in the market and its invention ties to Vinnie Cilurzo. Vinnie Cilurzo, who owns Russian River Brewing, introduced the style in 1994 and the story is quite interesting as plastic fermenters brought it about. After the plastic fermenters incident and a little tweaking to the brewing process, double IPA's came to fruition.
Popular Double IPA Brands in the Market
If you cannot brew a double IPA or an IPA, you can always buy them.
These are some of the popular double IPA brands easily available:
– Russian River Pliny The Elder
Featuring Amarillo, Simcoe, Centennial, and CTZ hops, this straw-colored double IPA offers floral, pine, and citrus notes. It is a refreshing drink with eight percent ABV and noticeable bitterness for those who enjoy bold hoppy flavors. Moreover, the beer is not too bitter; the balance between the hops and malt is present, as you can taste a bit of sweetness.
This double IPA is notable as it stems from the Russian River Brewing Company that began in 1997. The establishment's brewmaster, Vinnie Cilurzo, receives the credit to date for being the first to brew double IPA.
– Hill Farmstead Double Citra
The Hill Farmstead Double Citra hails from the Hill Farmstead Brewery that has been around since 2010. This double IPA has an eight percent ABV and has a strong aroma of citrus hops.
It also gives a fruity and piney/resin flavor with a peppery finish. It does not have an overpowering flavor thus suitable for those looking for lighter-flavored double IPAs.
– Three Floyds Dreadnaught Imperial IPA
Offering an ABV of 9.4 percent, this double IPA has an amber hue and pine aroma.
You get an initial caramel sweetness from the malt followed by notes of citrus and pine. You can also pick up hints of floral and fruity notes coming together into a refreshing full finish. This double IPA is available in bottles or cans at affordable prices.
– Pipeworks Ninja vs. Unicorn Chicago
This is another refreshing beer without loud alcoholic tones despite its eight percent ABV. It offers a distinct malt body and crisp finish especially when chilled. The double IPA's citrus aroma merged together with pine, pineapple, and grapefruit notes round it up into an enjoyable drink.
– Stone Brewing Ruination 2.0 Escondido, Calif.
This craft beer presents 8.4 percent alcohol content and is ideal for those who enjoy astringent beers. Due to the hops, you can pick up citrus and tropical fruity notes in both the taste and the aroma. You can also taste the sweetness of the malt to balance out the hoppiness but still, it is not too intense.
Popular IPA Brands in the Market
After we presented all these delicious Double IPA beers that you can try, it's only fair that we let you know about some equally great IPA beer brands!
– Great Notion Ripe
The Great Notion Ripe receives a high ranking from those who drink it because of its packaging and flavor. It is a seven percent ABV beer but the alcohol is not overpowering, you mostly pick up fruity notes, leafy hops, and a slight bitterness at the end.
This beer comes from the Great Notion Brewery established by three friends in Portland. You can tell that the company knows what it's doing because it has awards to prove its brewery's competency in creating flavorsome beers.
– Rare Trait by Cerebral Brewing
Just as its name suggests, Rare Trait is an IPA with something unique to present to your palate. The 6.4 percent ABV beer is the company's crowning jewel when it comes to IPAs. It presents a hazy orange color, tropical aroma, and slight bitterness that mingles well with the sweetness.
If you love IPAs with a juicy and creamy medium body, this drink will not disappoint. It would also be suitable for those who prefer IPAs with a sweet taste and less intensity of hops.
– DogFish 60 Minute IPA
If you tried the DogFish 90 Minutes IPA, you have to try the 60-minute version. The beer is crisp without overpowering bitterness at six percent ABV and 60 IBU.
Its most distinguishable notes in both taste and aroma are pine and citrus due to the hops. Although the beer has an unmistakable hop flavor, the malt balances out the flavor keeping the bitterness from saturating the taste buds.
Brewing Double IPA At Home: What Do You Need?
If you are considering brewing a double India pale ale, you need to find all the right equipment and ingredients.
Below is a list of things you will need:
– Ingredients:
2-row barley: 13lbs
Flaked wheat: four oz.
Crystal 45: one pound
Corn sugar: one pound
Hops of various varieties
A pack of ale yeast (Safale US-05, Wyeast American Ale 1056, or any other)
– Equipment:
Hydrometer to check for gravity.
Glycol chiller/wort chiller( optional)
Wooden spoon or whisk for mixing the ingredients.
A fermenter.
Large pot.
– How To Brew Double Ale Pale Ale
Follow this recipe to brew your own double IPA at home. Please note that this recipe will produce five gallons of beer and the double IPA alcohol content will be eight percent.
If you don't want to make as much beer, alter the quantities of the ingredients to suit your needs:
Pour the grain into a large pot and mash at 148 degrees Fahrenheit for an hour. Mashing at that temperature permits the grain to convert without being too heavy.
After the grains mash for an hour, separate the wort and dispose of the debris.
Add your preferred hops incrementally and then add the cornstarch. Let the mixture boil for 20 minutes until the cornstarch is completely dissolved.
Cool the wort to 68 degrees Fahrenheit using a glycol chiller or cool water in the sink. After the mixture cools, pour into a fermenter and it is time to add the yeast.
Once you add the yeast, let the mixture ferment at 68 degrees Fahrenheit for seven days for primary fermentation. Make sure the mixture does not access light; let the mixture ferment in a dark area.
After seven days, raise the temperature of the brew a little and then add more dry hops for the secondary fermentation. Secondary fermentation should take about a week and you are ready to package the beer.
Purge the keg with carbon dioxide and then add the beer. Those without kegs can cold condition the beer for two weeks and prime with corn sugar in bottles to support carbon dioxide formation. Your beer color might range anything between straw gold and a bronze orange.
FAQ
What makes an IPA a DIPA?
A DIPA is an IPA with more hops and a higher alcohol content, resulting in a bolder and more intense flavor profile.
Is a Double IPA twice as bitter as an IPA?
Not necessarily. The "double" in DIPA refers to the increase in hop and alcohol content, not necessarily bitterness.
Is a double IPA the same as an Imperial IPA?
Yes, a Double IPA and an Imperial IPA are often used interchangeably to describe a high-alcohol, highly-hopped IPA.
Conclusion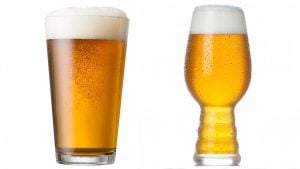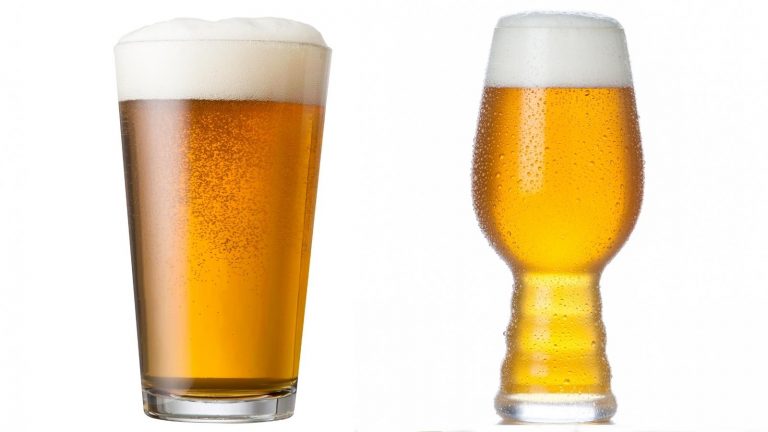 The growth of the craft beer industry is encouraging more brands to come into the market. Although double IPAs consume some time to get it done correctly, the brew is worth the praise it gets. If you are a hophead, the chances that you will enjoy a double IPA are quite high.
Imperial or double IPAs are a type of IPA with more alcohol content and hops.
Brewing double India ale takes a longer time compared to simple IPAs.
Try not to overload the beer with hops while brewing as the bitterness might be unpleasant. Find a good balance between the hops and the malt.
If you brew a double IPA and you find that the ABV is above 10 percent that beer crosses over to a triple IPA.
Now that you're done with the article.
Can you tell the difference between IPA and double IPA?
If you can, our job here is complete. Drop us a comment and tell us which brand of double IPA you enjoy or how the brewing process went.