Future Hop IPA Review: Hop Flavors That Taste Like Wine
Future Hop IPA is a juicy and fruity India Pale Ale that will please your tongue with a crisp mouthfeel and interesting hop flavors. The taste of the beer gives you strong characteristics of wine, with white grapes and pineapple notes.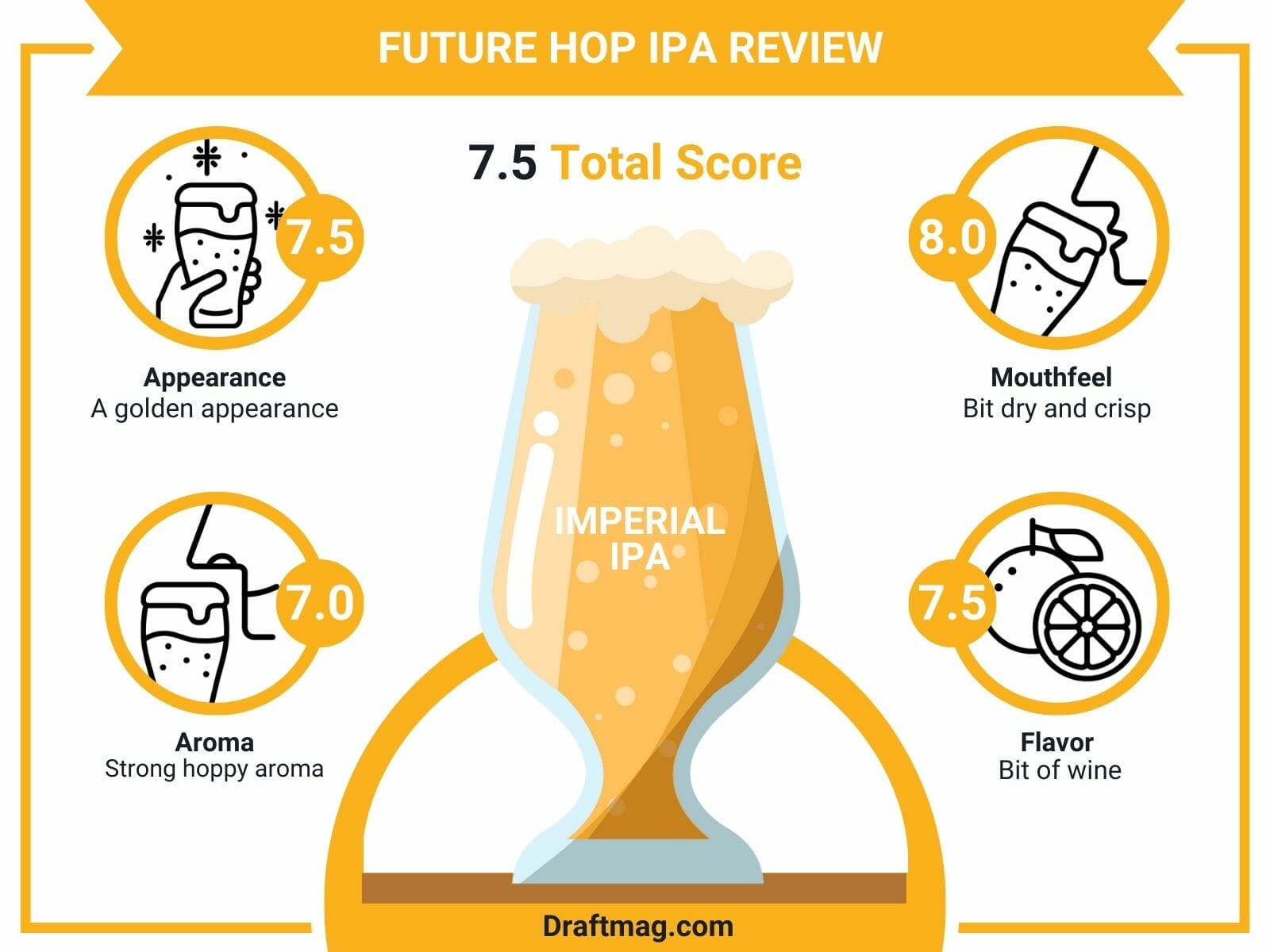 With the complex flavors and clean finish, this IPA from New Belgium Brewing Co will feel great on your tongue.
Our review below covers all you need to know about the IPA, so keep on reading it to know more. 
Future Hop IPA Stats
| | |
| --- | --- |
| Country  | United States |
| Brand | New Belgium Brewing Company |
| Style | Imperial IPA |
| Taste  | Tropical, pine |
| Body | Medium-light body |
| ABV | 8 percent |
| Flavors & Aromas | Tropical fruits, citrus, pine, cracker malts, apple, grape |
| Serving Temperature | 45 – 50 degrees Fahrenheit |
Tasting Notes
Future Hop IPA Tasting Profile
New Belgium Voodoo Ranger Future Hop IPA is an imperial IPA with an alcohol content of 8 percent. The IPA is a part of the Voodoo Ranger series. It offers tropical notes that will caress your tastebuds, along with diverse hops and a drinkable body. If you're interested in a high-ABV beer that tastes like tropical fruits and piney hops, this is it. If you are into more citrusy flavors, the Vood Ranger V2k Juicy IPA from New Belgium is the one you should definitely try.
The IPA has flavors and aromas of tropical fruits, pine, apple, grapes, citrus, and a bitter finish. It hides the alcohol well and features a medium body and a golden appearance. The high ABV makes the beer suitable for partying with friends and pairing with barbecue. 
You can have the IPA at temperatures from 45 to 50 degrees Fahrenheit. You should serve it in a goblet or chalice, as they are stemware glasses with bowl shapes. This will retain the aroma and carbonation of the beer. You can garnish it with a juicy citrus slice.  
– Appearance 
When you pour the IPA into your glass, you get a golden appearance that tends toward light yellow. There are also amber tinges in color, especially when you bring them to the light. It has a bright appearance with streaming bubbles floating to the top.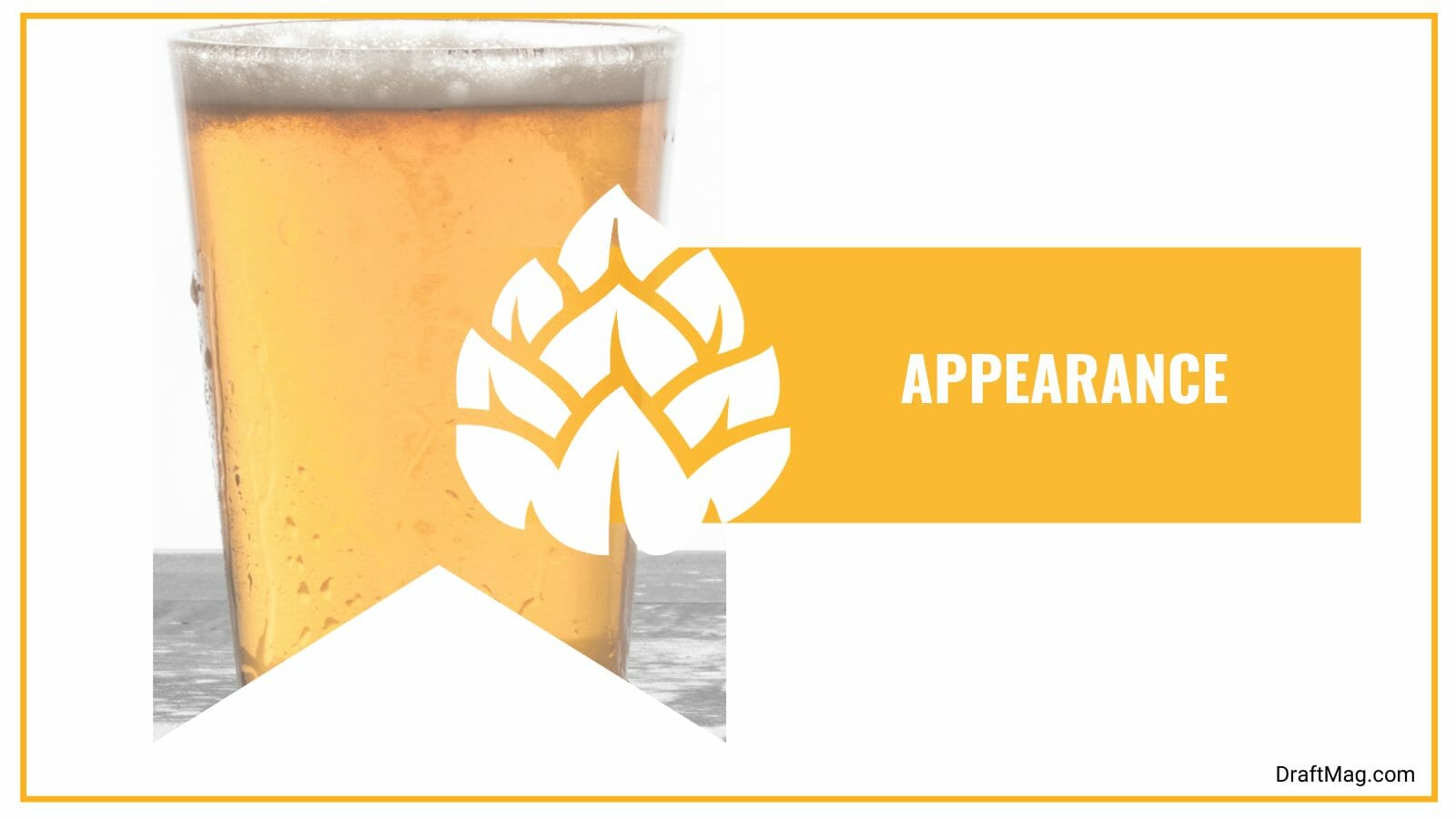 Atop it, there is a thick and fluffy white head. The off-white head leaves a lot of lacing on the body of the glass. It is also a bit cloudy. 
– Aroma 
On the nose, the IPA has a strong hoppy aroma, as expected from the style. You will smell the intense notes of pine and citrus when you pour it and bring it to your nose. Along with the IPA-like aroma, there is also a bit of pineapple in the aroma. 
The pineapple is dominant, and there are hints of berries and grapes in the backbone of the scent. You get a bit of white crackery malt on your nose too. The aroma is pleasant. 
– Mouthfeel 
The IPA features a medium body that tends toward the light, and it feels like a sparkling wine. It is a very crisp and clean body that will cleanse your tongue and go down easy. The beer is also well carbonated, as you might expect from the streaming bubbles in it.
In the finish, the thin-bodied beer is a bit dry and crisp. There's a lot of bitterness in the finish too.
– Flavor 
The flavor of the Voodoo Ranger Future Hop IPA will remind you a bit of wine, but it still retains its flavor like beer. The taste has a bit of wine characteristics from the Nelson Sauvin and Lotus hops, and the Strata hops offer a bit of strawberry and dankness in the taste. There are a lot of complex flavors, with a masked alcohol taste and decent bitterness.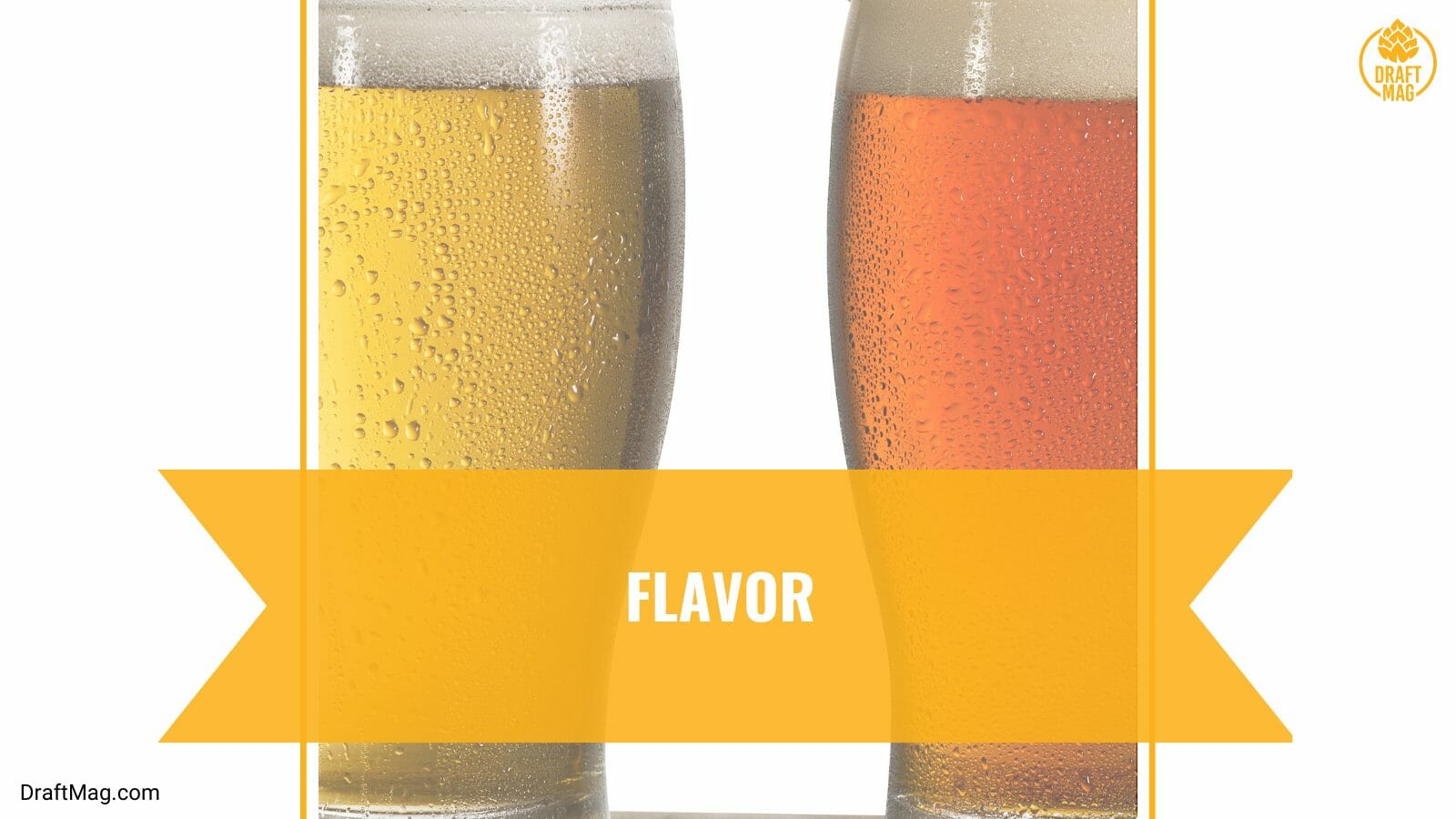 The bitter hops are the first thing that you taste, and you also get a lot of tropical fruits like white grapes, citrus, and apple notes in the beer. You will also notice a hint of wood and a base of cracker malts as you swallow. The bitterness is mild, and the beer finishes clean, crisp, and dry. 
– Food Pairings
Since the flavor of this imperial IPA is intense and hoppy, you need to pair it with matching tastes so that you don't overwhelm the dish. Go for something spicy since the bitterness of the IPA can cool down the spicy notes. Some of the good options include burgers or tacos with barbecue sauce, Mexican or Southeast Asian food, Indian curry, and spicy noodles.
It also goes great with grilled foods like chicken, ribs, and pork chops, smoked food, barbecue, and fried food. Try out burritos, steak, French fries, fish, and oily seafood dishes like mackerel and salmon. Pair the IPA with sticky and sweet chicken wings too. 
If you enjoy having cheese with your beer, you should have it with strong cheeses like sharp cheddar and blue cheese. For dessert, have a carrot cake with beer, a panna cotta with lemon, or a blood orange sorbet. 
Ingredients 
The IPA is made with different malts, hops, yeast, and water. The ingredients in the beer come together to give you a juicy and fruity IPA. The malts include pale malts, pilsner malts, wheat, and oats. These lend to the body and give you bits of cracker malts and biscuits in the backbone.
As for the hops used to make the beer, they include Strata, Nelson Sauvin, and Lotus hops. It is brewed with ale yeast from the brewery. The hops offer notes of tropical fruits and pine throughout the taste. 
Nutrition Facts 
The IPA has an alcohol content of 8 percent, which is a decent level. The ABV is masked in the taste, but there is no way you won't taste the bits of ethanol. As for the IBU, it is 40. The bitterness is not as intense as you would expect for an imperial IPA.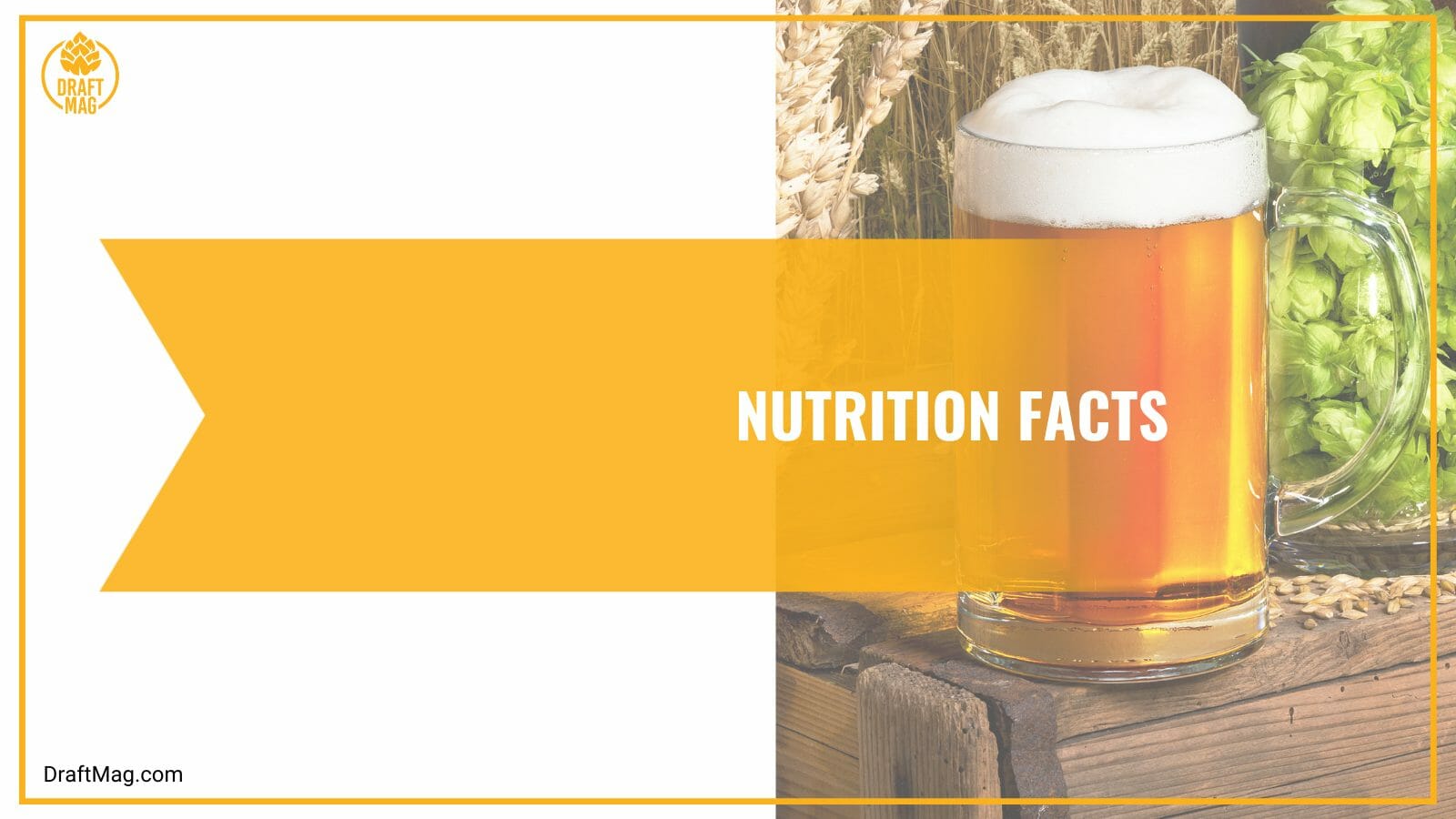 There are 14 grams of carbs, 2 grams of protein, 10 mg of sodium, 2 percent of calcium, and 260 mg of potassium for every 12 ounces of beer. The calories are 220, making this unsuitable for drinkers on a diet. The carbs are also a bit high for those on a keto diet, and it is not gluten friendly. 
History 
This IPA was released by New Belgium Brewing Company in 2021 as part of the Voodoo Ranger series. The beers are the highlight of the brewing company, with the most popular option being the IPA. 
The brewery was founded in 1991 in Fort Collins by Kim Jordan and Jeff Lebesch. As it expanded, it opened in North Carolina and other parts of Colorado. The founders were inspired to establish this brewery when they went on a bike trip through Belgium in 1988.  Fort Collins is a place with many breweries and some of the largest ones!
Conclusion
When you're in the mood for a flavorful IPA that strays a bit from the usual, you should give this one from New Belgium a try.
Here's a rundown of our review:
This is an imperial IPA with an 8 percent alcohol content.
The beer has flavors and aromas of tropical fruits, pineapple, grape, apples, pine, cracker malts, and decent bitterness.
It is made with malts, Nelson Sauvin, Strata and Lotus hops, ale yeast, and water.
The ale is best served in a goblet or chalice at 45 degrees Fahrenheit.
You can pair the beer with spicy foods, oily fish, grilled, smoked, and barbecued food, fried foods, strong cheeses, and fruity desserts.
You can easily order this beer online or purchase it at a liquor store near you. The brewery also sells this beer year-round.