Kyoto Matcha IPA Review: Subtle Green Tea With Sweet Malts
Kyoto Matcha IPA is a unique beer that pulls you in first with the sparkling green color and keeps you hooked with the balance of green tea and other flavor notes. If you've been looking for something new to drink, this IPA is the ideal choice.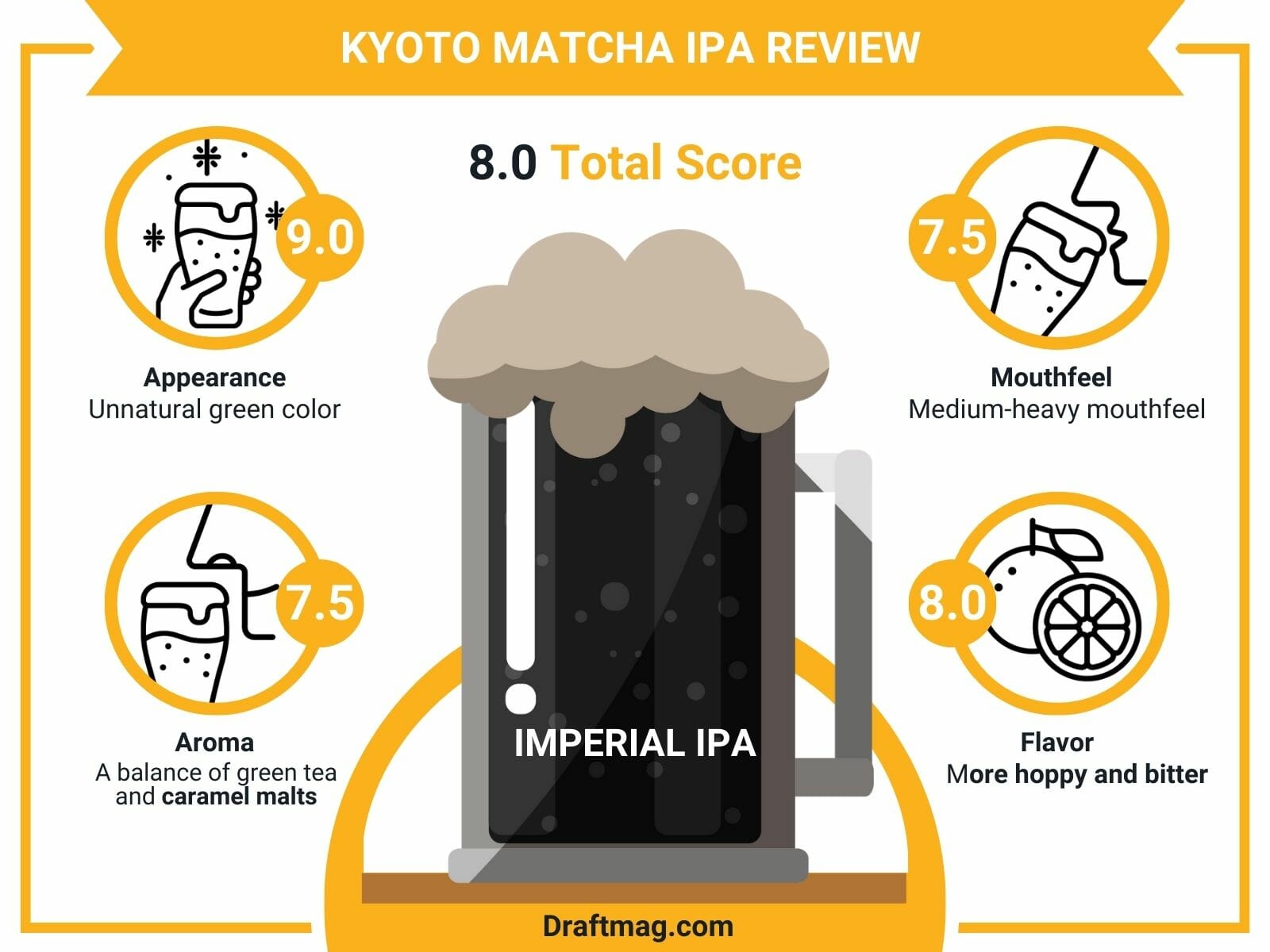 Made in Japan, the beer is defined as a Japanese fusion IPA and can be purchased on tap and in bottles in the United States. Before taking your first sip of this unique IPA, read our detailed review to know more about its tasting notes and food pairings. 
Kyoto Matcha IPA Stats
| | |
| --- | --- |
| Country  | Japan |
| Brand | Kizakura Sake Brewing Co. Ltd |
| Style | Imperial IPA |
| Taste  | Tea, floral hops |
| Body | Medium Body |
| ABV | 8.5 percent |
| Flavors & Aromas | Floral hops, tea, honey, tropical fruits, herbal hops, caramel malts |
| Serving Temperature | 45 – 50 degrees Fahrenheit |
Tasting Notes
Kyoto Matcha IPA Tasting Profile
Kyoto Matcha IPA Review 
Appearance: 9/10

Aroma: 7.5/10

Mouthfeel: 7.5/10

Flavor: 8/10
Matcha India Pale Ale is an imperial IPA or a Japanese fusion IPA made by Kizakura Sake Brewing Company in Japan. The beer features an alcohol content of 8.5 percent and a dominant taste of green tea and floral hops. 
It features flavors and aromas of green tea, floral hops, herbal hops, tropical fruits, honey, caramel malts, and green apples. The beer features a dark green color while the body is medium heavy. It is the ideal IPA for pairing with different kinds of food, and it will invite you to try out other Japanese fusion beers.
Serve the beer in a pint glass to show off the alluring green color and at temperatures from 45 to 50 degrees Fahrenheit. You can also consider a snifter, chalice, or goblet, as they feature bulbous shapes that hold the head in place. Garnish the beer with a slice of green apple. 
– Appearance 
On the pour, the Matcha beer will surprise you with an unnatural green color that's a bit dark and seems opaque when you view it from afar. The green is not obtained from the tea but through coloring. Despite this, it looks fantastic and will pull you toward the beer.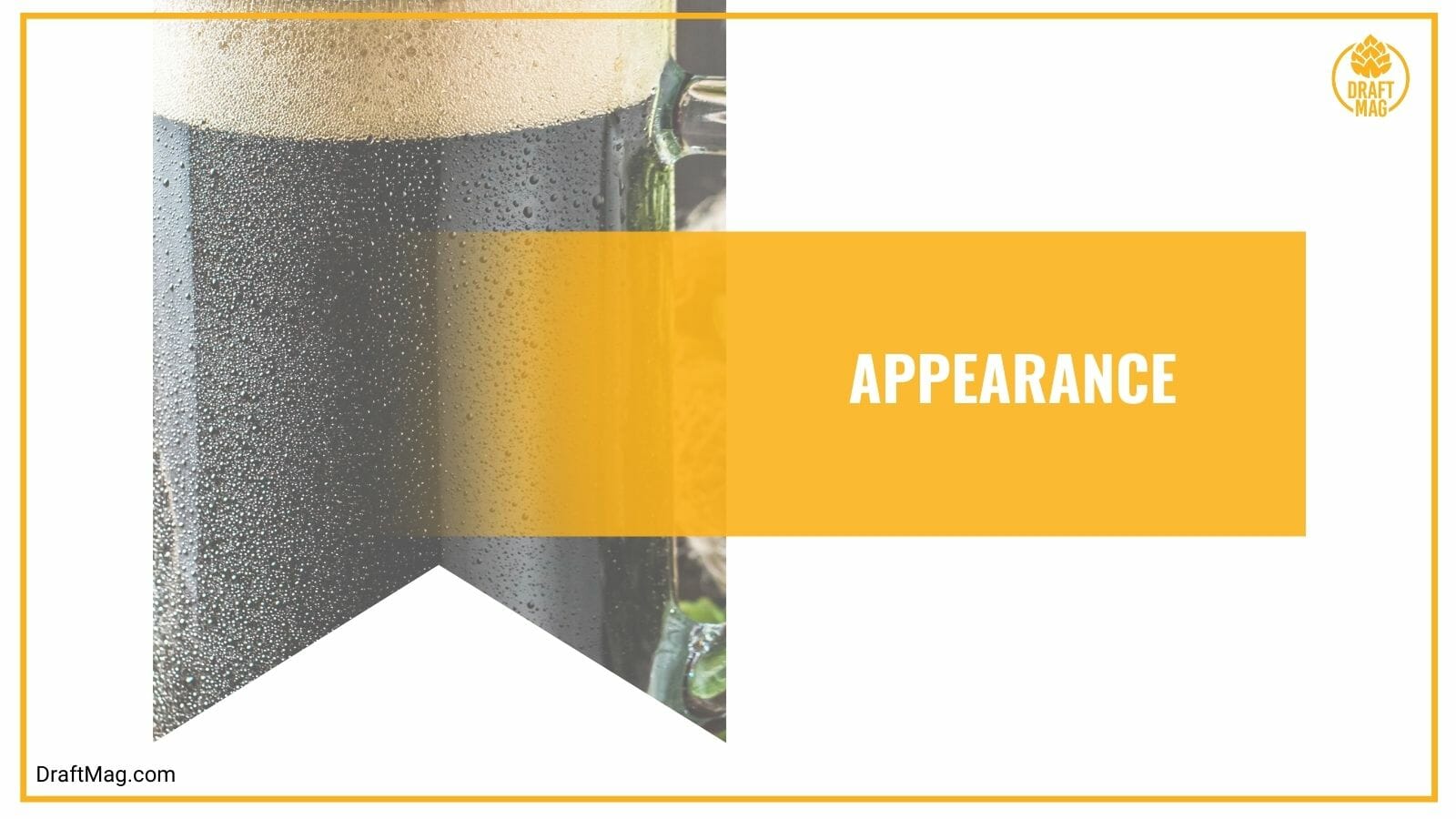 It features a lime green-colored head that goes up to two inches. The head will last for a while and will leave behind fine lacing on your glass. 
– Aroma 
The aroma of the IPA is rich and smooth, with a lot of floral hops, tea, and honey. The notes play well together without overwhelming your nose. It offers a moderate aroma and becomes sweeter as the beer warms up. 
You will notice a balance of green tea and caramel malts on the nose, along with the subtle hops. The smell of tea is faint but pleasant. 
– Mouthfeel 
The DIPA features a medium-heavy mouthfeel on your palate, with a lot of carbonation that makes it surprisingly refreshing and drinkable. With the medium feel, the beer is smooth, chalky, and dry on the palate, especially on the finish.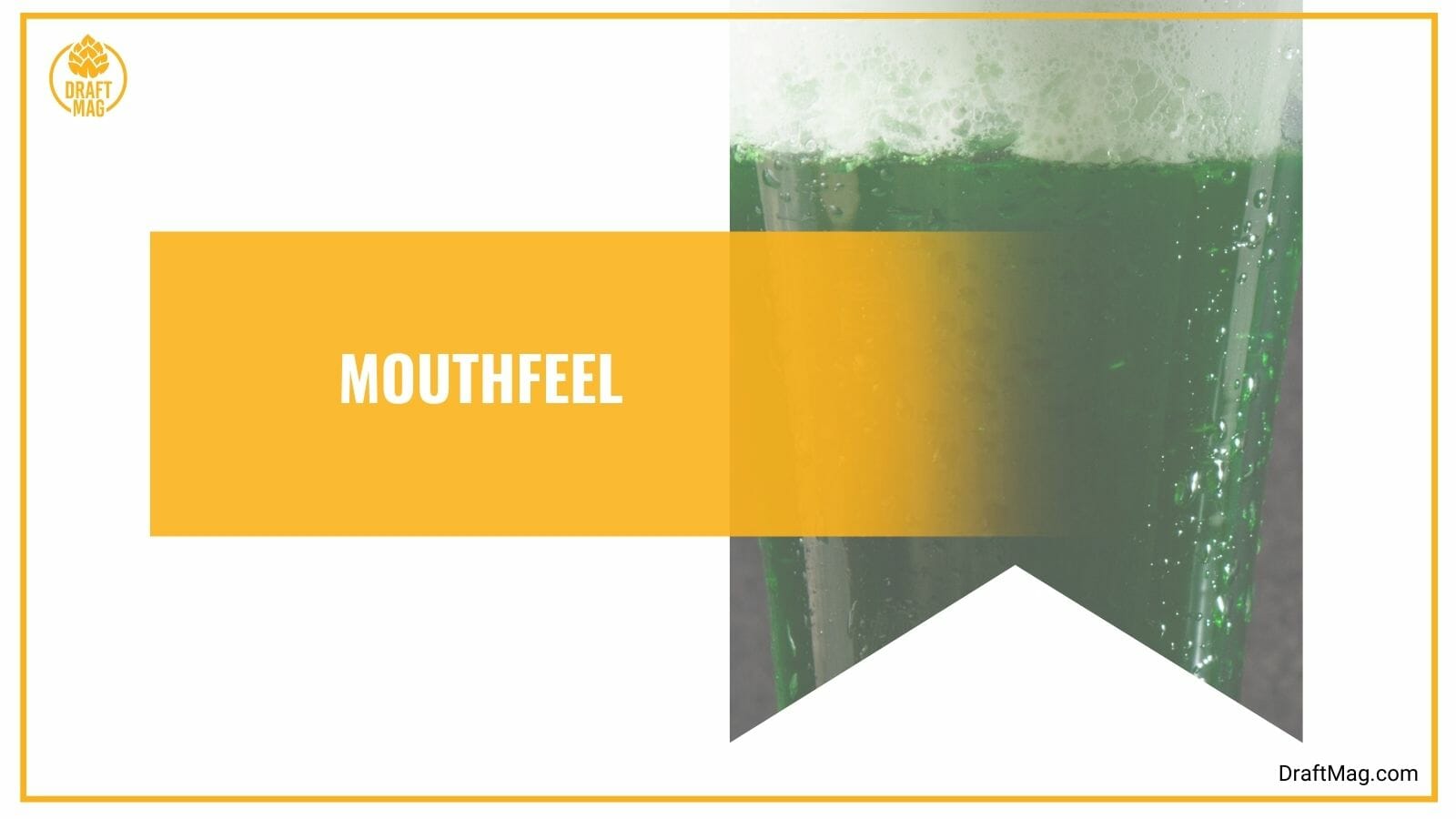 With the carbonation, you can feel the bubbly and fizzy feeling that is similar to a soda but thicker. The beer also feels bitter on your palate, mostly from the hops and the green tea.  
– Flavor 
The taste of the Matcha IPA beer is quite similar to the aroma but offers more flavors with a light amount of bitterness. You will notice the flavors of green tea first, but it tastes subtle and pleasant. After this, the beer offers a bit of caramel malts and some green apples that taste bright and sweet to the finish. There is a good balance between green tea and malts.
The matcha green tea is also in the finish, but it is more hoppy and bitter than it was in the beginning. There is some sweetness from the malts and honey, and all the notes dance well together. The alcohol is also well-hidden in the taste, adding to the drinkability. 
– Food Pairings
When having the Matcha DIPA, you should pair it with greasy foods, which will go great with the round and soft flavor. The fatty foods will also cut through the bitterness that the beer has to offer from the green tea and hops. Try out some ramen, tempura seasoned with matcha salt, gyoza, barbecue, and pizza.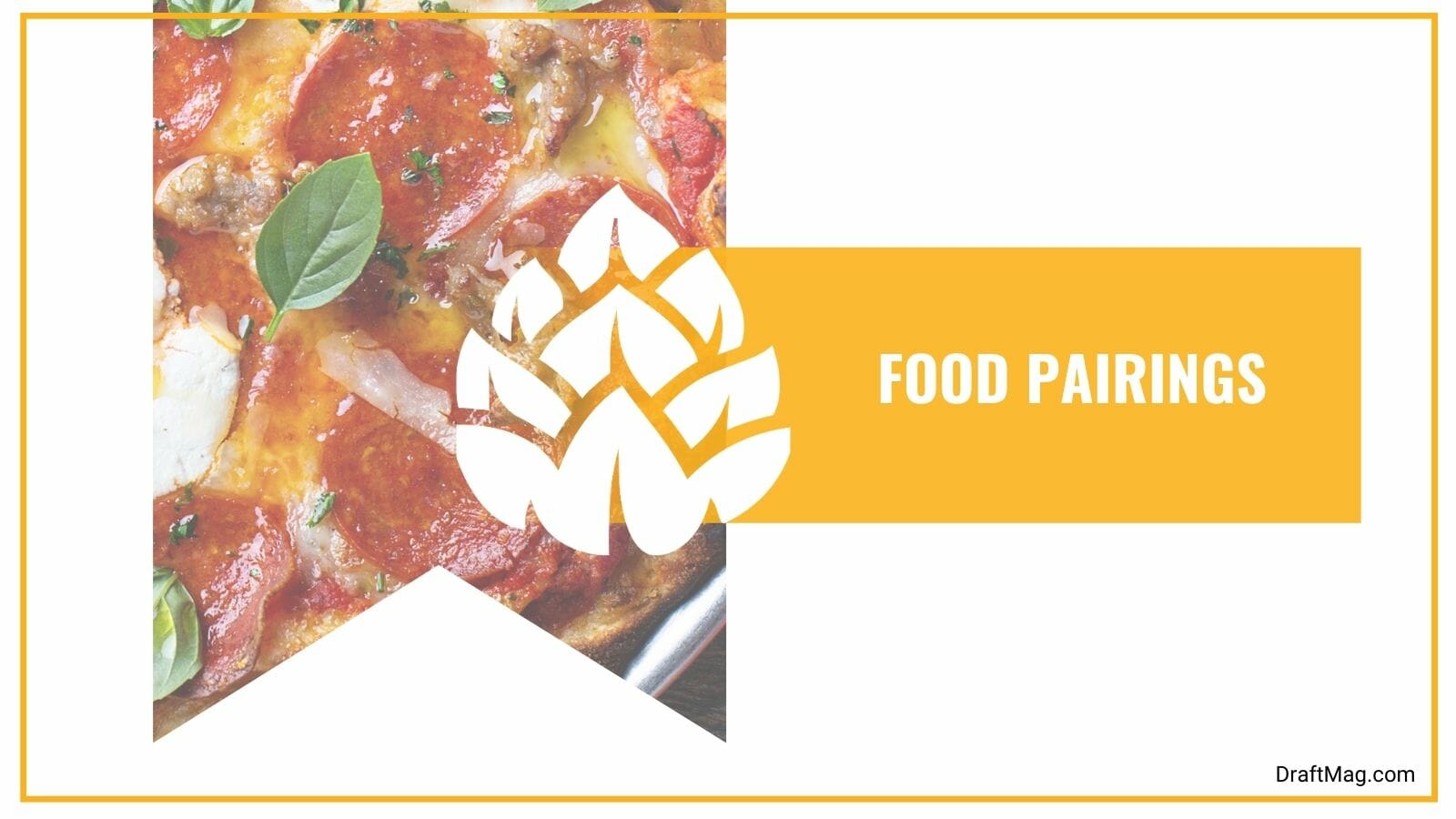 You can also go for rich foods like chicken liver yakitori and chashu, oily fish like salmon or mackerel, or sushi. Any grilled food like pork chops, chicken, and ribs will pair great with the strong flavor of the IPA.
If you're interested in having cheese with your beer, consider sharp cheddar and blue cheese, as the high ABV will scrub away the fatty coating as you drink. Try out crunchy dishes too, like a crisp potato salad, chips, and corn on the cob. For your dessert, a matcha cake, carrot cake, or a matcha white chocolate tart will go great with the beer. 
Ingredients 
The main ingredient of the IPA is matcha, which is green tea obtained from the Uji region in Kyoto. This gives you a subtle taste and aroma of green tea throughout the drink. Aside from that, the beer is made with malts, hops, yeast, and water.
The malt is a pilsner malt, offering a solid base of caramel sweetness, while the Cascade and Saaz hops offer refreshing citrus notes and herbal and floral hops. The beer also has food coloring dye, which is yellow and blue, to make up the green color. 
Nutrition Facts 
The Kizakura Kyoto Matcha DIPA features a high alcohol content, as expected from the beer style. It features an ABV of 8.5 percent, and this is well-masked without getting in the way of the flavor. As for the IBU, it is set at 70.6 due to the hoppy and green tea bitterness, especially in the finish.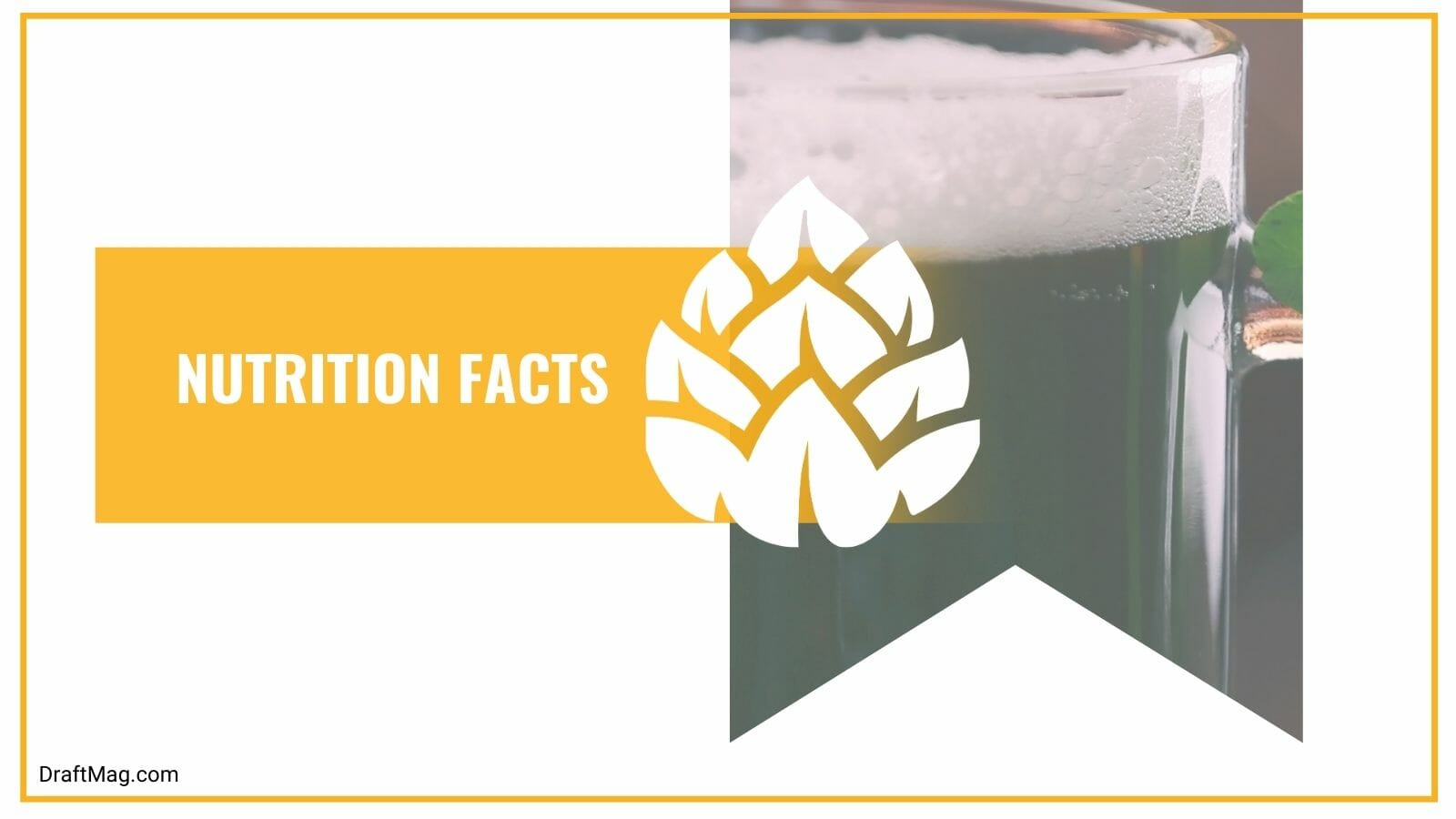 In every 330ml of this beer, you get 275 calories and 19 grams of carbs. The beer is not recommended for drinkers on a keto diet because of the high level of carbs. It is not suitable for those that cannot take gluten either, but it is a vegan-friendly beer. 
History 
The Matcha ale was made by Kizakura Sake Brewing Company Ltd and released outside of Japan in 2018. It has been made in Japan since 1995 and is a popular choice for locals. The beer is made in Kyoto, known as an old city that was not affected by the second World War. 
Kizakukra Company is also based in Kyoto and is well-known as one of the best producers of sake in Japan. The company dates back to 1925 and has been using the same pure water since then to make its beer and sake. 
Conclusion
If you like green tea, IPAs, or both, or you just want to try something new, you should give this Matcha ale a try.
Here's what we looked at in our review:
The Matcha ale is a Japanese fusion imperial IPA with an 8.5 percent alcohol content.
The beer has flavors and aromas of green tea, floral and herbal hops, caramel malts, honey, and green apples.
It is made with Cascade and Saaz hops, pilsner malts, and matcha green tea.
You can enjoy it best in a pilsner glass at 45 degrees Fahrenheit.
The IPA is best served with greasy food, sushi, rich foods like chicken liver yakitori, oily fish, grilled food, crunchy dishes, blue cheese, and matcha desserts.
It's not easy to find this beer in the United States, but you can check out bars and ramen places. You can easily order it online from retailers too.