Newcastle Scottish Ale Review: A Collaboration Beer Series Product
Newcastle Scottish Ale is a limited-edition beer and the first of the Heineken collaboration beer series. The Newcastle brand, famous for its brown ale, collaborated with the Caledonian brewery in Edinburgh, Scotland, to brew this beer.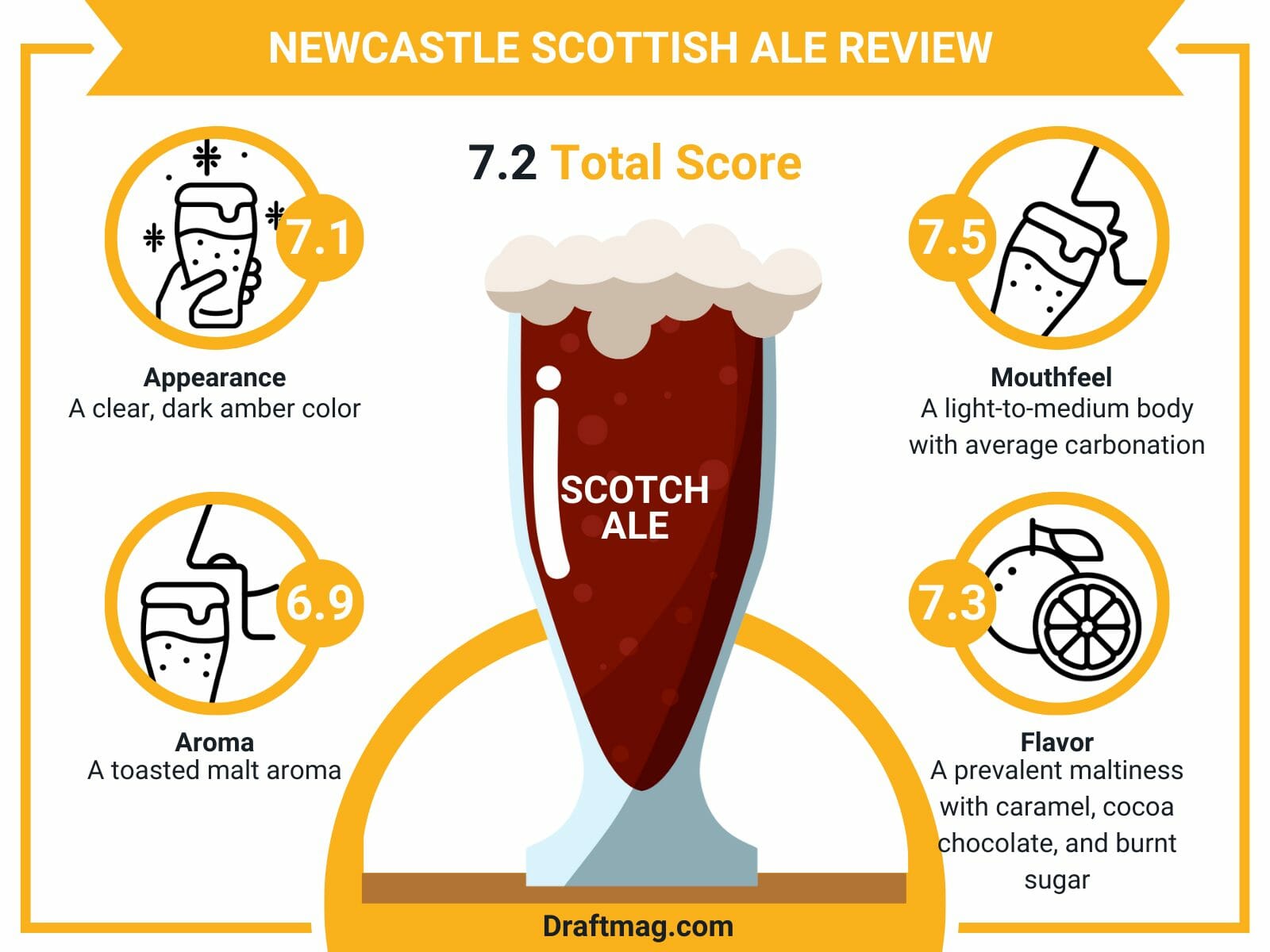 Do you want to know the tasting notes of a typical scotch ale? Then keep reading as this detailed Newcastle Scotch Ale review will explain its characteristics and nutrition facts, plus more!
Newcastle Scottish Ale Stats
| | |
| --- | --- |
| Country | Netherlands |
| Brand | Heineken Nederland B.V. |
| Style | Scotch ale |
| Taste | Toasted malt, toffee |
| Body | Light to medium |
| ABV | 6.4 percent |
| Flavors & Aromas | Malty, bready, and toffee notes |
| Serving Temperature | 55–60 degrees Fahrenheit |
Tasting Notes
Newcastle Scottish Ale Tasting Profile
Newcastle Scottish Ale Review
Scotch ales are generally known for their malty flavors. The reason is that the climate in Scotland doesn't favor hop cultivation. As a result, traditional breweries in this country don't incorporate many hops in beers as they tend to be scarce. Instead, they rely on malts to give their beers a sweet and toasty flavor.
Now let's find out the characteristics of Newcastle Scottish Ale.
– Appearance
The beer pours a clear, dark amber color with about a finger and a half thick cream head in a thistle glass. The head lingers for a while, lacing the glass. Also, you'll notice carbonation bubbles rising to the head and sticking to the glass wall.
– Aroma
Newcastle Scottish Ale has a toasted malt aroma upfront, and you get bready, caramel, vanilla, brown sugar, and melted toffee notes as you smell it further. Also, there are hints of mellow hops in the brew.
– Mouthfeel
The beer has a light-to-medium body with average carbonation bubbles pricking the tongue. Newcastle Scotch Ale is soft and chewy on the palate with dominant malty notes. Also, you get coffee-like bitterness midway; but the beer is crispy, making you crave more after each sip.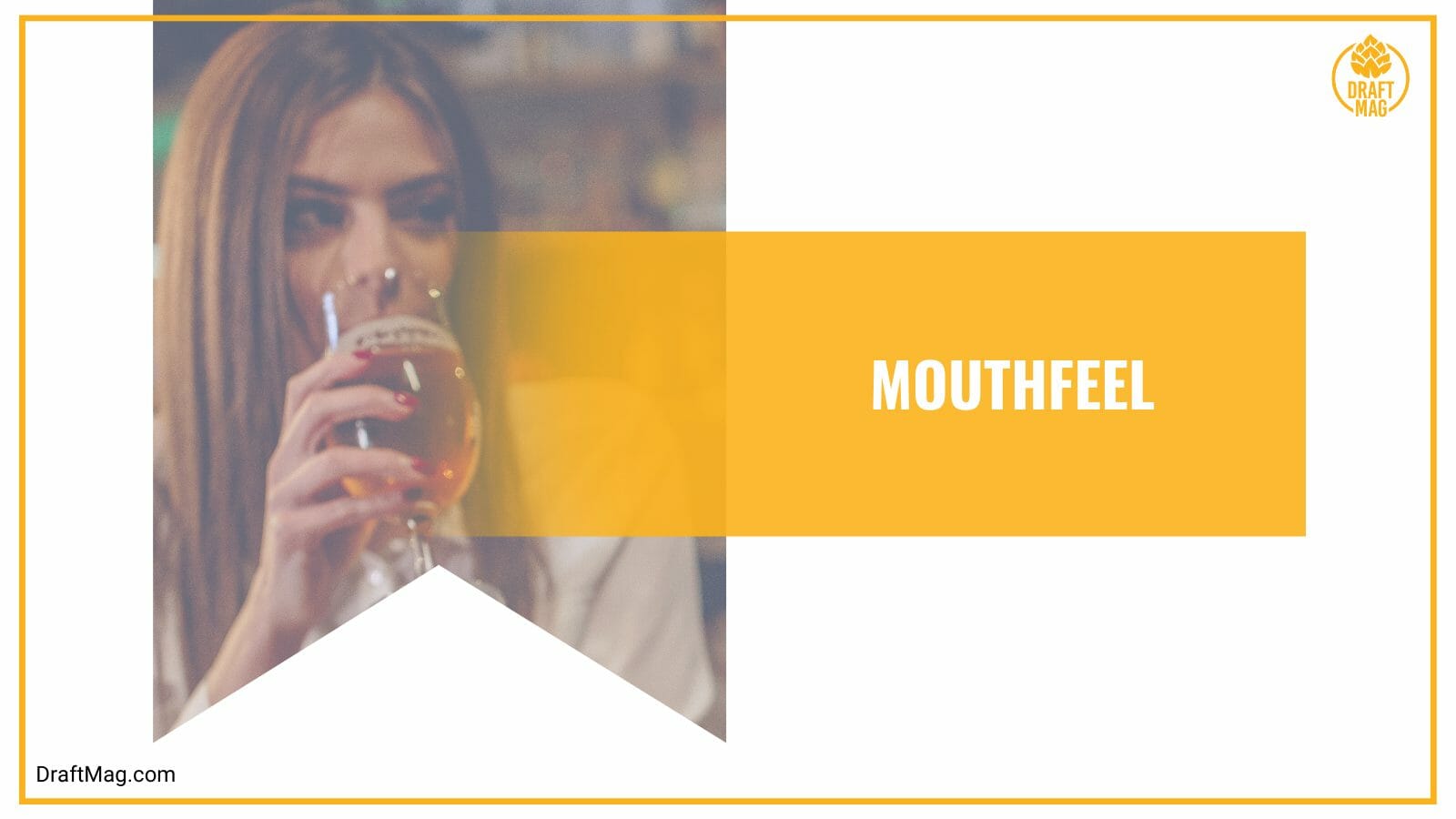 And despite a 6.4 percent ABV, the beer doesn't approach the palate with distinct alcohol warmth.
– Flavor
The flavor follows the aroma with prevalent maltiness. Following this is caramel chocolate, burnt sugar, and cocoa notes. Generally, Scottish ales have low bitterness, but midway through, the taste is a strong bitterness that lingers to the finish, making it seem more like a brown ale. Also, you get mild alcohol presence on the back end.
– Food Pairings
Newcastle Scottish Ale is a malty beer that goes well with diverse foods. First, its maltiness makes it a perfect match with fatty meats like lamb chops, venison, beef ribs, and pork ribs. It also goes well with pheasant, goose, quail, roasted or smoked red meats, and white meat like chicken and turkey.
Also, cheeses can play the game with this beer; consider the likes of aged cheddar, gruyere, muenster, asiago, brie, and gouda. The beer's bitterness can cut through fried and spicy dishes like spicy pasta salad, steak salad, French fries, ketchup, and mustard burger.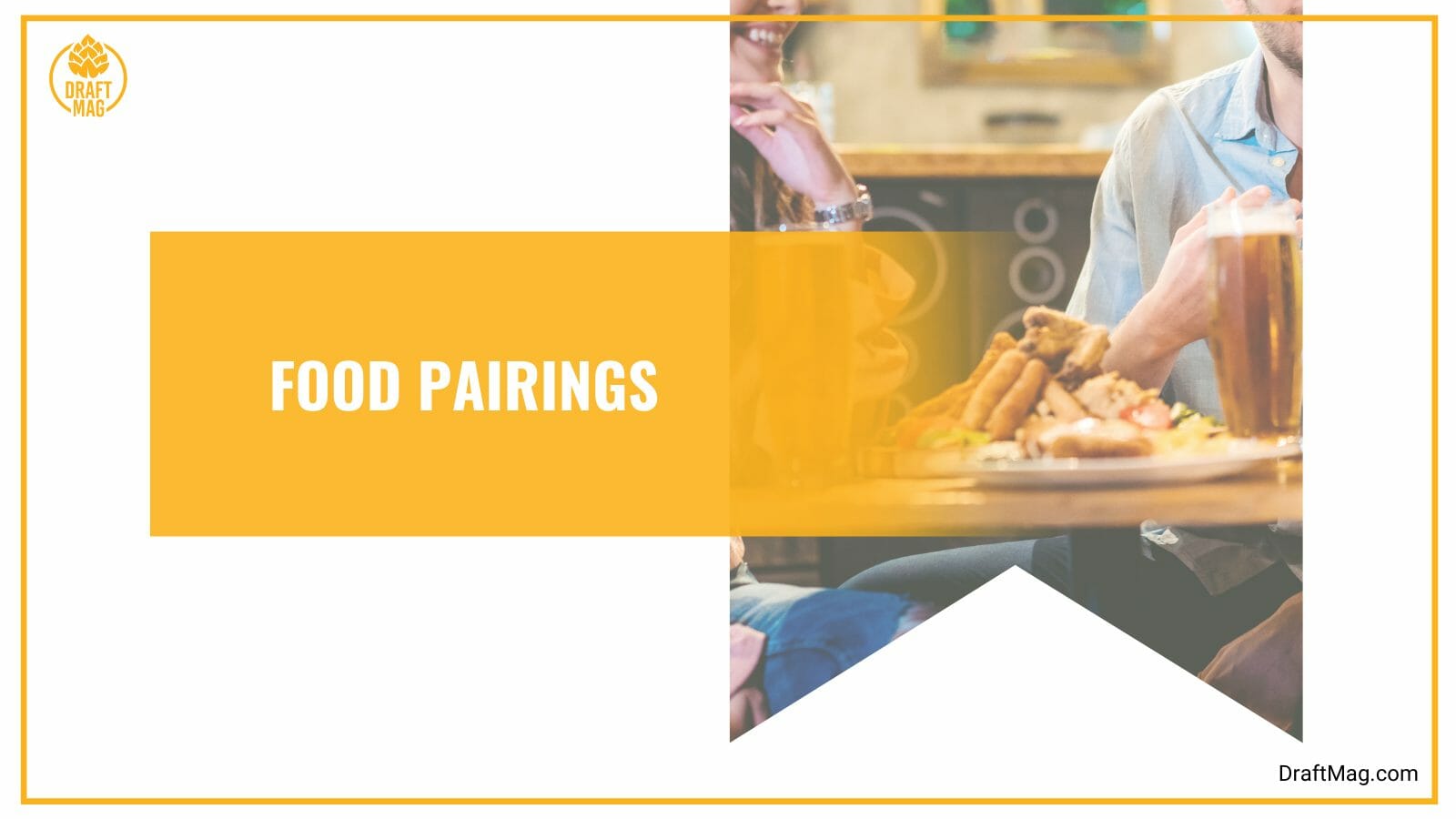 Other valid combinations include smoked fish and grilled seafood like oysters, halibut, salmon, shrimp, and crab tacos. You can also try traditional Scottish and Mexican dishes.
In addition, this beer does not neglect creamy and caramel desserts. Consider the likes of creme brulee, ricotta cheesecake, tiramisu, caramel apple, white chocolate, and banana pudding. Other desserts that can join the table include cookies, pecan pie, pastries, toffee, apple pie, and caramel flan.
Ingredients
The Newcastle beer ingredients are unknown. However, a typical scotch ale contains the following:
Pale ale malt
Water
Yeast
Hop
Because of its ingredients, a typical scotch ale has a shelf life of over nine months. However, the ale will degrade faster if stored in temperatures outside of the recommended 50 to 57 degrees Fahrenheit.
Nutrition Facts
There are no concrete details about the Newcastle beer calories, but it has 6.4 percent alcohol content. Comparing this with the conventional ABV to calorie chart, it probably has about 192 calories. This value is on the high side; thus, this beer may not have a place in a keto diet plan.
Also, the beer's ABV is typical of a Scotch ale, but while the ABV is in the mid-range, you may get boozy after multiple bottles. Interestingly, the richness of this beer will get you filled, so you may not be able to drink much. Above all, it would be best to drink responsibly.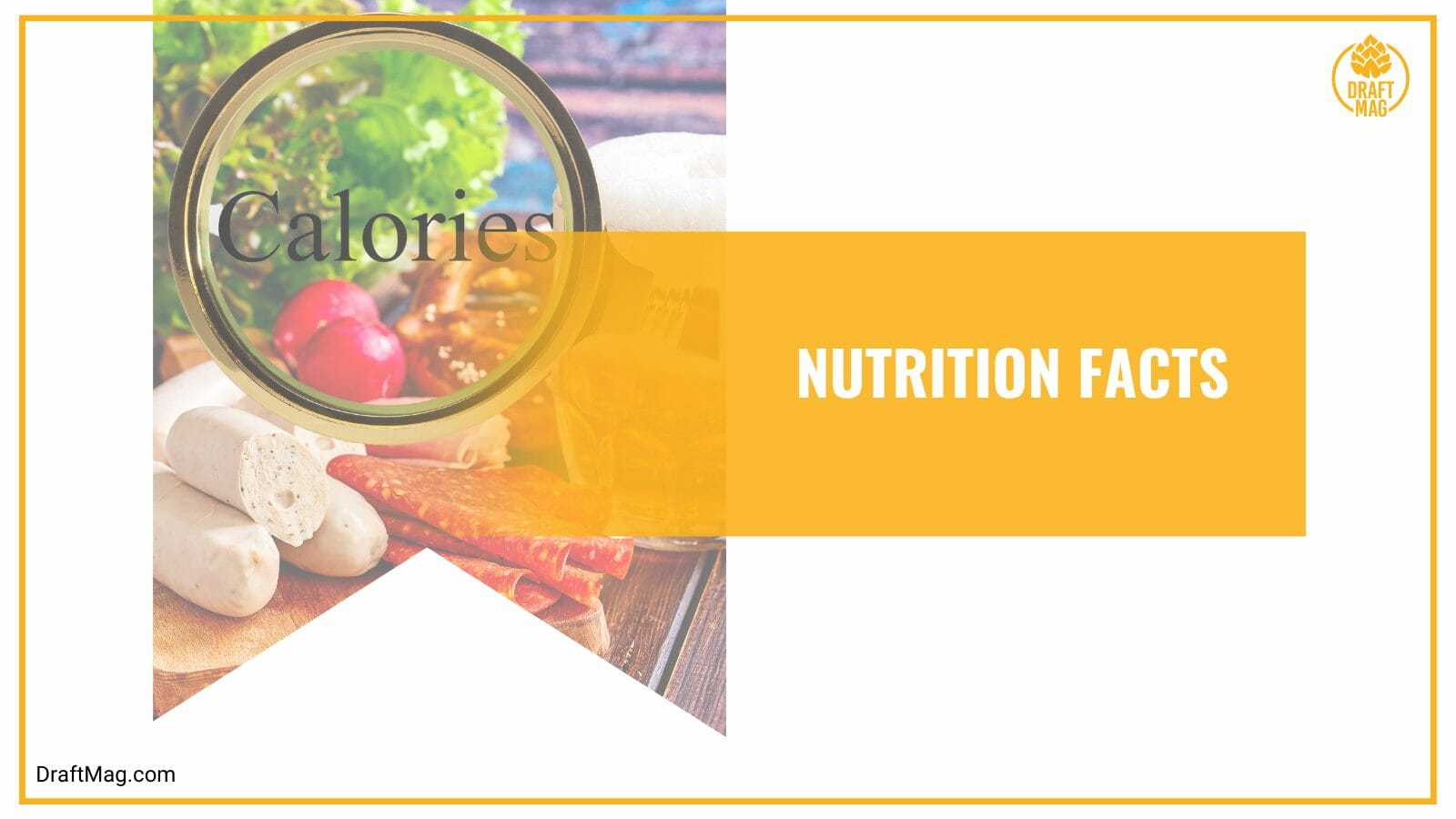 Also, the beer has 40 IBUs, which is why there is a distinct bitterness. However, this IBU is unusual for a typical scotch ale.
History
Newcastle Scottish Ale is a product of a collaboration between two sister breweries, Newcastle and Caledonian. Heineken now owns both breweries after its acquisition in 2008. Brewers in the United Kingdom believed they could create spectacular beers through collaboration and the Newcastle Brown Ale was a testimony. This led the Newcastle brewery to begin a collaboration beer series with European breweries.
To start the first edition, the brewery initiated a union with Caledonian and released Newcastle Scotch Ale in November 2014. It was a limited-edition beer and was on the market until the end of 2015. The scotch ale was available in 12 oz bottles across the US and UK.
Frequently Asked Question
– What Does Newcastle Brown Ale Taste Like?
The overall tasting note of Newcastle Brown Ale is a slight bitterness and sourness balanced by caramel with a sweet aftertaste. It is a bit strong but easy to drink, and all you need to enjoy the beer is to sip gently.
Conclusion
If you have read this far, you now know how the Newcastle Scottish Ale tastes, and how its rich malty flavor gives a pleasant experience to beer lovers. Here is a recap of the beer's characteristics:
Newcastle Scottish Ale has a dark amber color with a thick cream head.
The beer has 4.6 percent ABV and 40 IBUs.
The beer is medium-bodied with moderate carbonation.
It has a malty flavor with caramel, cocoa, and brown sugar notes.
As mentioned earlier, the beer is versatile and pairs with a wide selection of dishes. Sadly, it's a limited edition beer and has been out of the market since 2015, but you can still pair the suggested dishes with other scotch ale alternatives.