Old Milwaukee Beer Review: Is This American Lager Worth a Try?
Old Milwaukee beer is a refreshing brew that has been able to stand the test of time. Brewed by the reputable Pabst Brewery, this beer is an American adjunct lager that combines corn and malt to produce a well-crafted pale lager.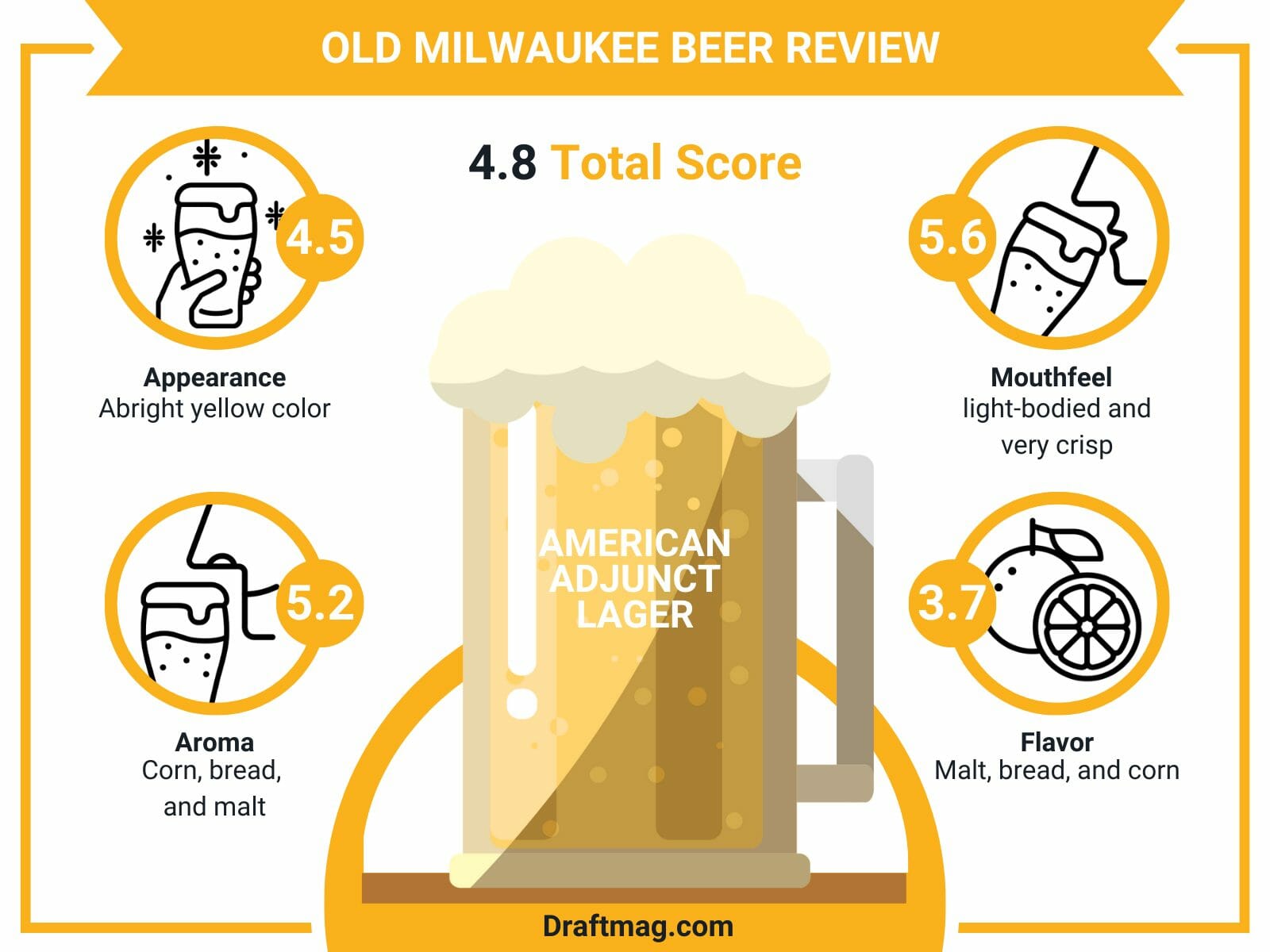 Indeed a simple beer, this American lager has many people talking. If you are looking for a review without gimmicks, our beer experts have taken the time to analyze the lager and come up with this unbiased review.
Old Milwaukee Beer Stats
| | |
| --- | --- |
| Country  | United States (Texas) |
| Brand  | Pabst Brewing Company |
| Style  | American Adjunct Lager |
| Taste  | It tastes slightly sweet with a lot of corn, grain, malt, and slight hoppiness coming into play. There's also a notable grassy aftertaste. |
| Body  | It is light in both appearance and body. It is well carbonated and has a crisp mouthfeel. This lager leaves a clean and dry finish. |
| ABV  | 4.6 percent |
| Flavor and Aroma  | The flavor and aroma of this beer are mainly corn, bread, and malts. |
| Serving Temperature  | 43 – 50 degrees Fahrenheit |
Tasting Notes
Old Milwaukee Beer Tasting Profile
Old Milwaukee Beer Review
Our review is all you need if you've been looking for a sign to try out this beer. Carefully compiled by our beer experts, here's a detailed review of this brew based on the following categories:
– Appearance
When it comes to appearance, this beer looks precisely how a lager would. It pours a bright yellow color that's quite clear, almost translucent, making it look like champagne. Once the beer has been poured, a thin white foamy head immediately rises to the top, and the foam head is obviously sparsely distributed.
We commend the foam head retention of this lager, as the foam head, although slightly loose, lasts for a couple of minutes before it disappears.
Another impressive thing about this beer by Pabst Brewing is that it has active carbonation that can be seen in the form of bubbles streaming through the beer glass. The carbonation further amplifies the champagne-like quality of this beer. The lacing is very thin and barely there, which is quite disappointing. However, this almost non-existent lacing is made up for by the overall appealing appearance of the beer.
– Aroma
The aroma of this beer is exactly as described by the company. It smells predominantly of corn, bread, and malt; these aromas, although quite noticeable, aren't exactly mind-blowing.
If you've always been a massive fan of adjunct lagers, it's easy to admit that this brew smells exactly like many regular lagers in the market. The corn and malt notes don't come as a surprise since they were already described in the product description.
However, the bread-like note was a slight surprise, especially as it was pretty assertive. Aside from these three significant scents, there's also a gentle, almost delicate dash of a floral or herbal note that adds more depth to the aroma.
You can easily identify the hoppy scent of this beer, although it is not as dominant as one would expect. That is, the aroma of this beer indicates that there's very little hop presence in it.
An alcoholic scent is also very noticeable, although surprising, as the beer contains just 4.6 percent alcohol. Overall, we like that all of these scents are not overwhelming or too distracting.
– Mouthfeel
An experienced beer drinker may easily tell that this beer would have a light mouthfeel based on how it looks. This beer is light-bodied and very crisp. Since it is well carbonated, a fizzy taste contributes to the dryness of the brew on the palate. We particularly like that this lager is soft on the mouth and flows smoothly.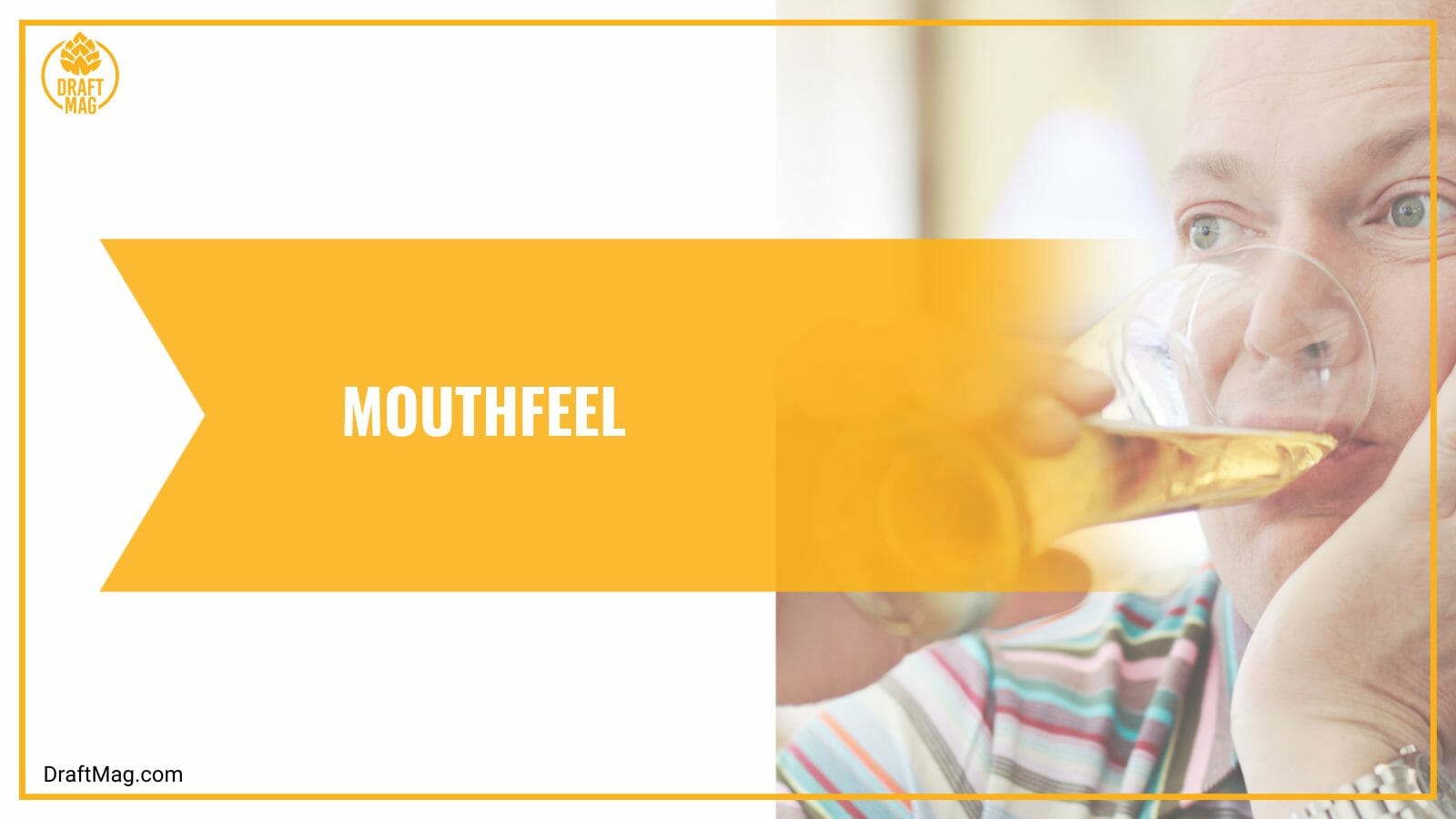 Although it is not hard to miss the consistency of its thinness, the beer leaves an impressive sticky residue and an overall clean, dry finish. We like that even though the mouthfeel of this beer doesn't measure up to what you'd expect from a premium beer, it is a refreshing, thirst-quenching beer to have, mainly when served ice cold.
Overall, it has a well-rounded mouthfeel that doesn't do too much. It tastes how a typical adjunct lager would taste, so if you don't like spontaneity in beer, this makes for a great choice.
– Flavor
The flavor profile of this beer is very similar to its aroma. The most predominant flavor notes are malt, bread, and corn. You can tell that the corn flavors in these adjuncts are easily the most noticeable. There's also a cracker-like flavor and grassy flavor that brings straws to mind.
The hop flavor also comes into play. Although it is barely noticeable, it appears muted. The flavor profile is exactly what you'd expect from a grain-based lager, and it is just okay. It is nothing impressive, nor does it tease your taste buds in any way.
We also couldn't help but notice an alcoholic/sulfuric flavor that seemed overwhelming, especially as it is a low-alcohol-content beer.
Perhaps if the manufacturing brewery had added some form of variety to the flavor profile, the beer might have performed highly. Sadly, there is no difference between this brew and the flavors you would get from other beers, which is discouraging. Overall, the beer does pretty well in terms of flavors, as it is what we'd describe as decent and easy to drink.
– Food Pairings
Adjunct lagers work primarily as a palate cleanser, hence the high carbonation and simple flavors accompanying them. You can pair these beers with almost any type of meal. While many beer styles may require you to pair them with meals with complementing or contrasting flavors, adjunct lagers are very versatile. You can enjoy a cold glass of this American adjunct lager with pizza, burger, French fries, and hotdogs.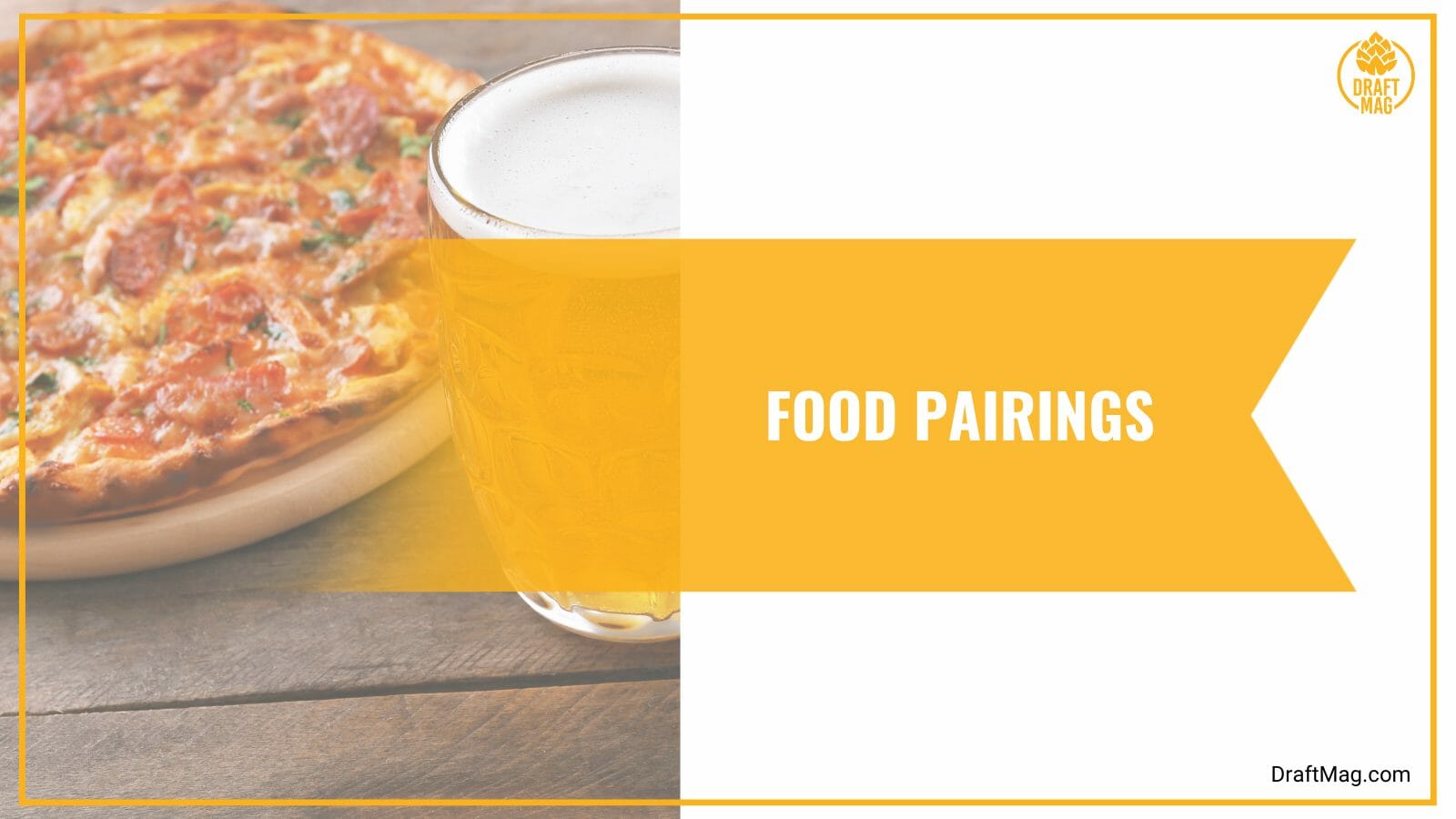 If you want something spicier or medium-flavored, you can pair your beer with buffalo wings, chicken wings, salmon, cheese, and even pasta. Pair this lager with any seafood, sushi, and grilled dishes for more variety.
Our beer experts also recommend that you pair this beer with Asian, Mexican, and other Latin meals, as these cuisines are usually heavily-flavored and will balance the low flavor profile of the beer. You can pair this lager with light side dishes like salad, fruit and cake desserts, and even flavored ice cream.
Ingredients
The ingredients used in producing this beer are quite an exotic mix. It is made of specially processed corn, a rich blend of 6-row malt barley, and two complementary hop varieties. It also combines expertly filtered water and cultured yeast to create a simple yet refreshing beer. It doesn't contain additives and is made from all-natural plant products.
Its composition makes it clear that this beer is all about quality, which isn't surprising considering that it has been on the beer scene from as far back as the 1930s.
Nutrition Facts
This lager contains 149 calories and 14.8 grams of carbohydrates. If you're looking to lose some weight, you may need to go easy with this beer due to the high amount of carbs in its composition. It also contains zero grams of fat and zero grams of protein. The alcohol content of this beer is 4. 6 percent.
The beer is not gluten-free unless the company states that it is. Since the beer is made from 100 percent plants, it is vegan-friendly.
History
Surprisingly, this beer brand has existed as far back as the charging 1930s. Schlitz Brewing Company formerly produced it until 1882, when it was bought off by a company in Detroit called Stroh Brewery. Stroh continued to make the Old Milwaukee brand of beer until 2000, when Pabst Brewing Company, makers of the famous Pabst Blue Ribbon, acquired the brewery.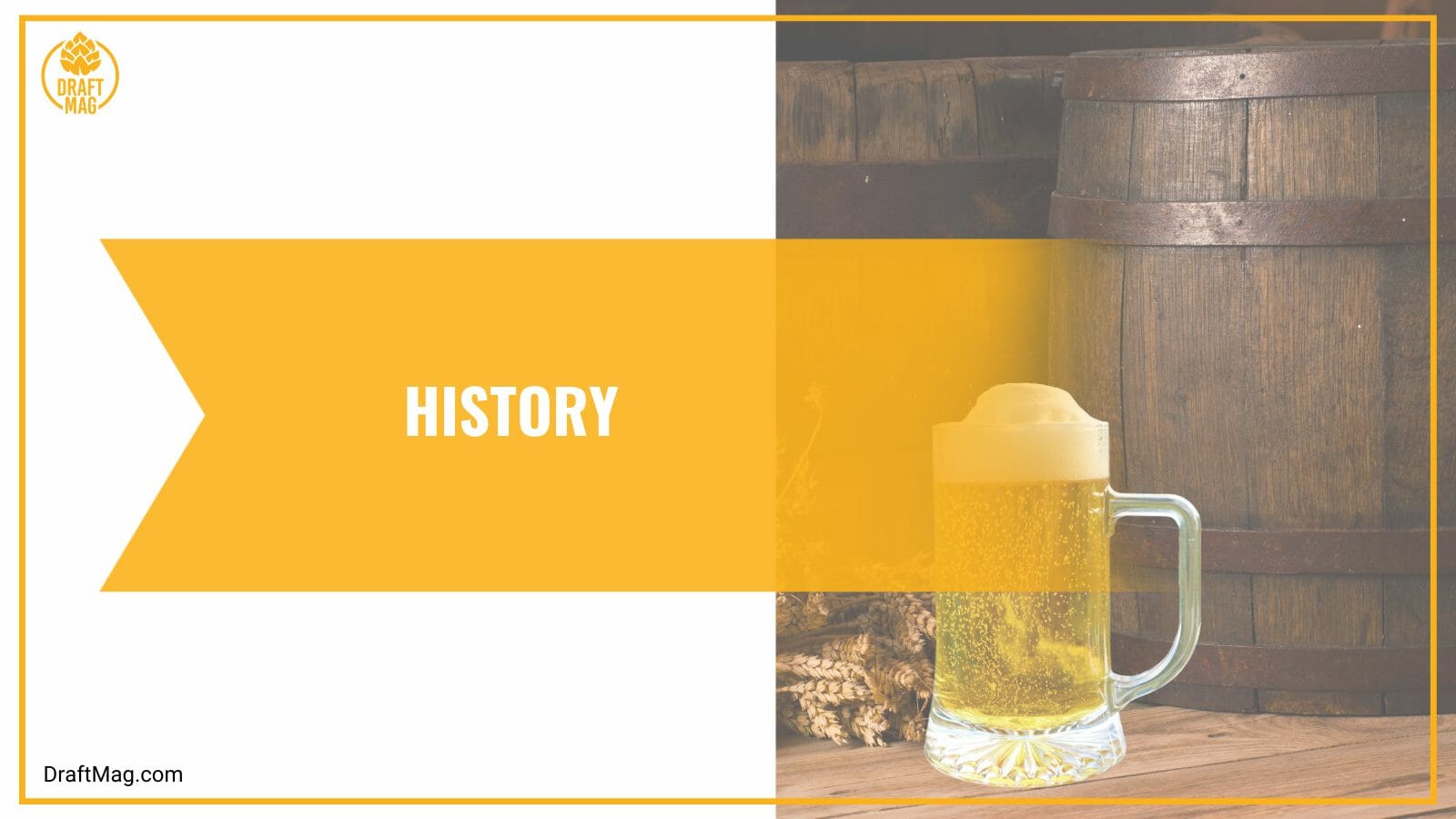 This lager is one of four different beer brands under the same name. The others are Old Milwaukee Ice, Old Milwaukee Non-Alcoholic, and Old Milwaukee Light. All of these beer brands have received several awards in various beer festivals.
The lager is available for purchase in most pubs and beer and liquor stores. You can also make an order from any online beer site.
Conclusion
Even though this beer has existed for a long time, we appreciate that the quality hasn't dropped. Here's a recap of what we discussed in this review:
Old Milwaukee beer is produced by Pabst Brewing Company and is a well-known American adjunct lager with 4.6 percent ABV.
Its aroma and flavors consist mainly of corn, bread, and malt. There's also a slight floral scent and a hoppiness that isn't pronounced.
The taste is grainy and tastes primarily of corn and malt. It is slightly sweet, and there's very little hoppiness that disappears very quickly. You may also notice a very subdued bitterness at the finish.
This lager is light-bodied and well-carbonated. Hence, you get a fizzy, crisp, and somewhat sticky feel. The beer is smooth and flows nicely, leaving a clean, dry finish.
You can pair this beer with pizza, seafood, burger, chicken, buffalo wings, pasta, and spicy international cuisines.
Although this beer doesn't quite cut it for us, it is an authentic classic lager that does exactly what it needs. The taste may not be impressive, but it makes for a great beer when hanging out with friends in your man cave or a thirst-quenching beer to drink on a sunny summer afternoon.