Lagunitas IPA Review: A Classic, Hoppy Beer for the Ages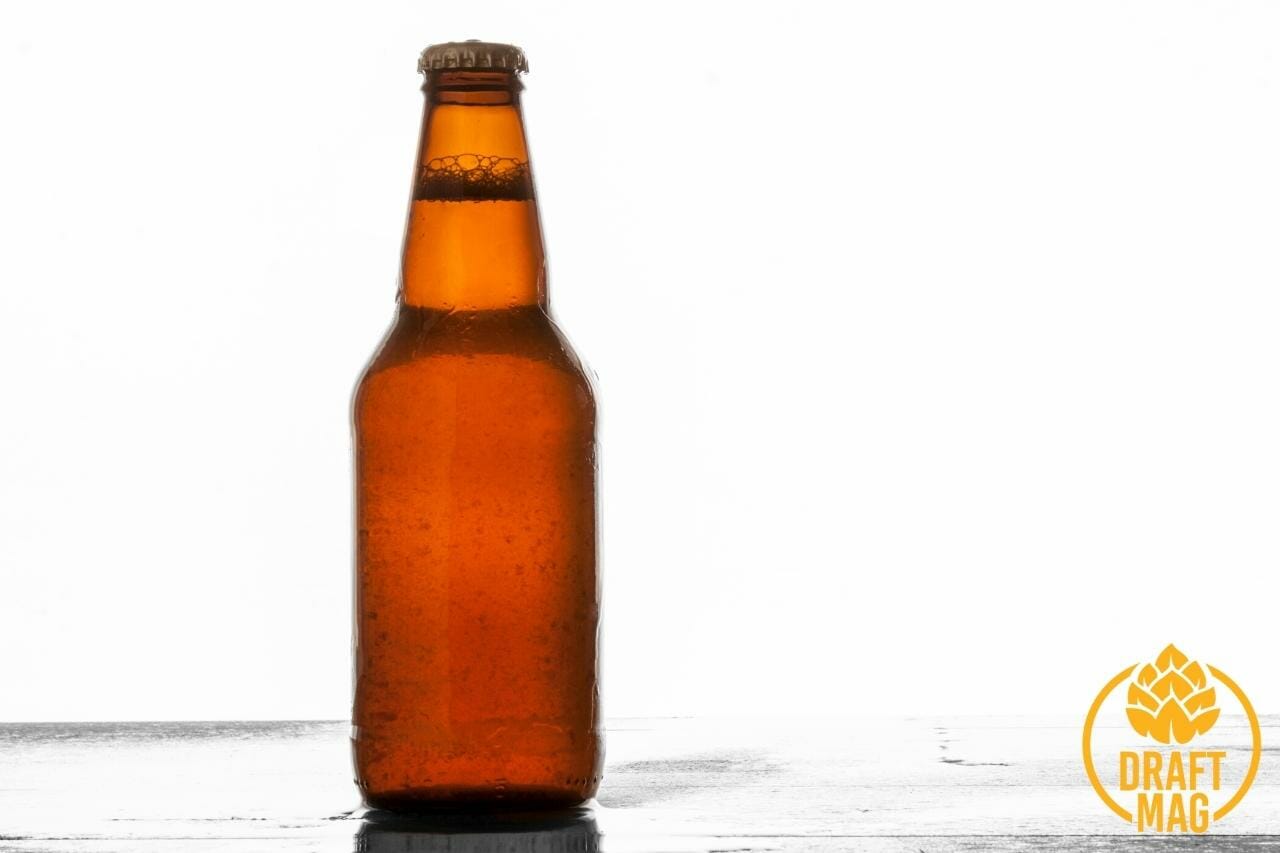 Lagunitas IPA review can help a beer lover like you determine if this Indian Pale Ale is meant for you or not.
Originally introduced back in 1995, the Lagunitas IPA continues to be a great reminder that even some of the traditional ales can go the distance.
The Lagunitas IPA comes with a citrusy flavor surrounded by a grassy aroma, making it even more tempting. While the majority of the West Coast Beers lean more towards bitterness, the Lagunitas IPA continues to balance the bitterness and maltiness simultaneously, which we will see in this comprehensive review.
Pros and Cons
Here is a quick table of this beer's various pros and cons.
| | |
| --- | --- |
| Pros | Cons |
| Mild ale that is neither dull nor bland — perfect for beginners | Might be too bitter for some people |
| Contains a balanced 6.2 percent ABV | The abundance of hops might be too overpowering |
| Can be paired with a host of different food | |
| Available all year round | |
What Is Lagunitas IPA
Lagunitas IPA is an India Pale Ale that is made using 43 different hops and 65 different malts, with an alcohol content of 6.2 percent. All of these factors add up to create a citrusy and balanced beer.
Ingredients
If you are reluctant to try pale ales thinking that they'd be too strong or harsh, the Lagunitas Indian Pale Ale offers the perfect opportunity for you to get started. This is because it is a mild ale that is neither dull nor bland. When poured into a glass, you will get just the right amount of whitehead followed by a satisfyingly orange hue finish.
The Lagunitas India Pale Ale comes loaded with a touch of C hops (Cascade, Centennial and Chinook). All these hops hop together to give this beer a deep citrus flavor.
To balance out the essence of this flavor, the breweries use different pine flavors and aromas that effectively cancel out the caramel and make you want more. The chock-full of caramel malted barley imparts the beer a slightly orange hue followed by a mildly sugary taste.
How Many Hops Go Into the Making of Lagunitas IPA?
This Indian Pale Ale from Lagunitas is made using 43 different hops followed by 65 different malts. Every beer enthusiast out there knows that IPAs are a hoppy beer. With this in mind, the five most commonly found hops are also found in Lagunitas IPA.
These include:
– Horizon
This is the hop that is primarily responsible for the bitter taste and the aroma Lagunitas IPA has to offer. Its high alpha acid content and low cohumulone give this IPA its citrus finish and a floral aroma.
– Cascade
This Australian aroma hop has a lower acid percentage, making it perfect to use in every ale. It contains all the essential citrusy and floral notes from the American cascade hops. There are normally three types of Cascades: Australian Cascades, American Cascades and Argentine Cascades.
– Pathetique
This is a combination of both bitter and aroma hops and has an oil profile associated with it that gives the beer its aroma.
– Emperor
A subcategory to the Nugget hops, the Emperor has high alpha acid content and low beta and cohumulone percentages. This hop imparts the beer with the bitter taste that most beer enthusiasts enjoy.
– Eroica
Eroica is primarily used during the boiling process to extract the bitterness. This hop is rich in alpha acids and imparts the beer with a fruity flavor. Considering that Eroica is difficult to harvest, it is slowly being replaced by Galena (Eroica's sister hop) by many breweries.
Alcohol Content
Typically, IPAs have an 8-9 percent ABV, making them a strong beverage. However, the Lagunitas IPA ABV stands at 6.2 percent — an ideal amount of alcohol you'd want in a beer. It helps balance the bitterness and maltiness in the beer.
Taste
Given its perfectly balanced elements, you get a taste of citrus upfront and some molten pine as you sip it. It is not all overpowering and goes perfectly with the pine taste. Formulated using malts and hops, the Lagunitas IPA goes all out balanced on your taste buds. The unique grapefruit hops and light spice give it an aroma you'd long for.
Thanks to the juiciness of lemongrass and not too many malt characters, this IPA has a bitter yet extremely balanced flavor. From an appropriate amount of bitterness to a calculated malt percentage, Lagunitas IPA is an overwhelming beer, with citrus and pine at its forefront.
Food Pairings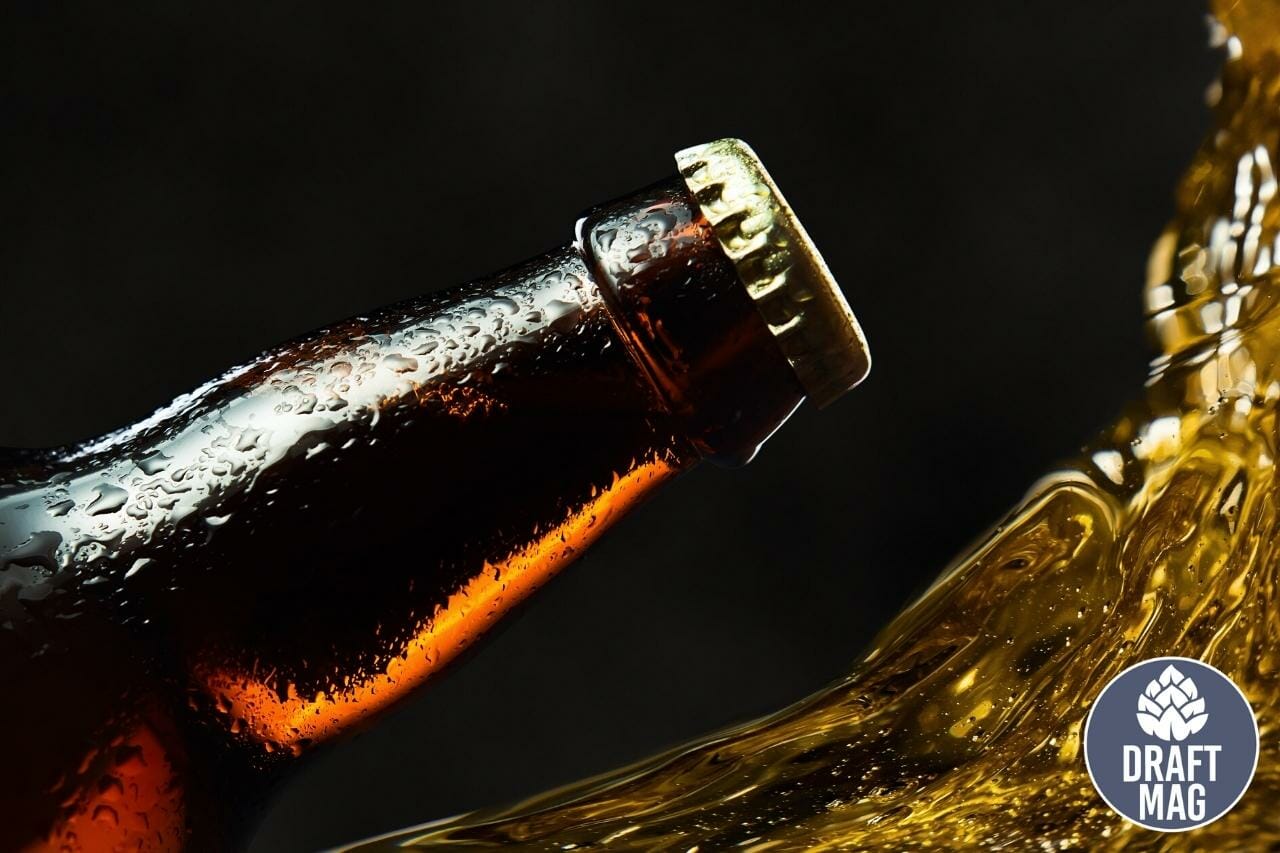 Given that the Lagunitas Indian Pale Ale comes with a bitter-sweet taste, it can be paired with food with a similarly strong taste.
Since the bitterness cools things off, the Lagunitas IPA makes a good fit if you are having a spicy dish such as tacos, burgers, chili and other similar food.
Meanwhile, IPAs are good as palate cleansers. This means you can have an IPA as an appetizer, or you can drink it between courses to wash out the taste of the previous dish you've had.
In addition to all this, you can definitely opt for a Lagunitas IPA every time you have heavy and fatty foods such as sausage, fried meat, french fries and so on. This is done to counter the salty and fried taste of the food.
If you don't want anything ruining the beer mood, then you can pair your Lagunitas IPA with mildly spicy dishes such as Thai Food. A green curry is an ideal dish that goes well with Lagunitas IPA since the lemongrass and coriander merges well with the citrus and herbal hops. IPAs are thick, making them the perfect accompaniment alongside oily fish.
– Specific Dishes
So if you plan on having salmon or mackerel, you cannot skip out on a good IPA such as this one. To make it easier for you, Lagunitas IPA goes well with the below-mentioned dishes:
Tai Spicy Shrimp Salad
Cheddar Cheese
Fish
Goan Curry
Mexican Food
Lemon Tart
Pizza
Citrus Desserts
The beer is best served at 45-50 F. You can opt for a Nonic pint, Shaker pint or simply an IPA glass.
History
Launched back in 1993, the Lagunitas Brewing Company has come a long way and expanded significantly worldwide. A year later, the company moved its operations to Petaluma, California.
Following their introduction in 1993, Lagunitas launched their IPA in 1995. Given its nationwide ubiquity, it was only time until the Lagunitas IPA was finally unveiled into the market. Featuring the bold, bitter and sweet taste at the same time, the beer is here to stay relevant for ages to come.
Lagunitas is now a subsidiary of Heineken International. Initially considered a craft brewery, Lagunitas was voted the 5th best-selling craft brewery within the USA back in 2013. The company ensured that the beer was and is well-rounded and had an easy-to-drink character, just like every other craft beer.
Popularity
The Lagunitas IPA alcohol percentage is around 6.2 percent, which won't ever knock you out of the park. Instead, this is something you'd like to stick with for at least a couple of rounds. In simple words, this is probably one of the best IPA on tap available in your neighborhood pub. Right from the tap to a 19.2 oz can, Lagunitas IPA can be availed all year round.
This Indian Pale Ale comes with a well-rounded ale featuring a Caramel Melt, which helps enhance the richness of this highly drinkable beer. In addition to all this, it also comes with a splash of cascade, centennial, chinook and Simcoe.
The Lagunitas Indian Pale Ale is a modern-day version of an ancient style ale that went aboard the great ships. All this time, this pale ale continues to balance crystal, caramel and Munich malts, which makes it the perfect companion for all sorts of food.
The Lagunitas IPA is brewed using 43 different hops and 65 different malts. Currently, Lagunitas IPA is the best-selling IPA in the global market. Right from new packaging to a standardized 19.2 oz offering, Lagunitas has implemented everything to keep up its market share. In terms of appearance, the Lagunitas IPA features a medium off-white head followed by a clear and bubbly golden appearance.
Other IPAs From Lagunitas
Apart from the Lagunitas IPA, you can also try out some other IPAs offered by the brand, such as:
Lagunitas Maximus IPA: This is a strong beverage with an ABV of 8.2 percent and IBU of 72.41. It is hoppy with a perfect balance of flavors.
Lagunitas Hop Stoopid: This is an extremely dry-hopped beer with an ABV of 8 percent and IBU of 102.
Lagunitas Daytime IPA: With an ABV of just 4 percent and an IBU of 31, this is a light beer with a strong aroma. You can experience flavors such as grapefruit, pine and hints of citrus.
FAQ
Here are some commonly asked questions about Lagunitas IPA.
– How Long Is Lagunitas IPA Good For?
According to Lagunitas' Daytime review, a Lagunitas IPA has a proven shelf life of 3 to 6 months.
– Is Lagunitas a Strong Beer?
No, this IPA only has around 6.2 percent ABV and 51.5 IBUs. This means every sip you take will make you ask for more without making you pass out.
– What Is the Calorie Content of Lagunitas IPA?
On average, a pint (330 ml) of Lagunitas IPA comes with a calorie count of 200 followed by 3 grams of Carbohydrates and 0 added sugar whatsoever.
The Bottom Line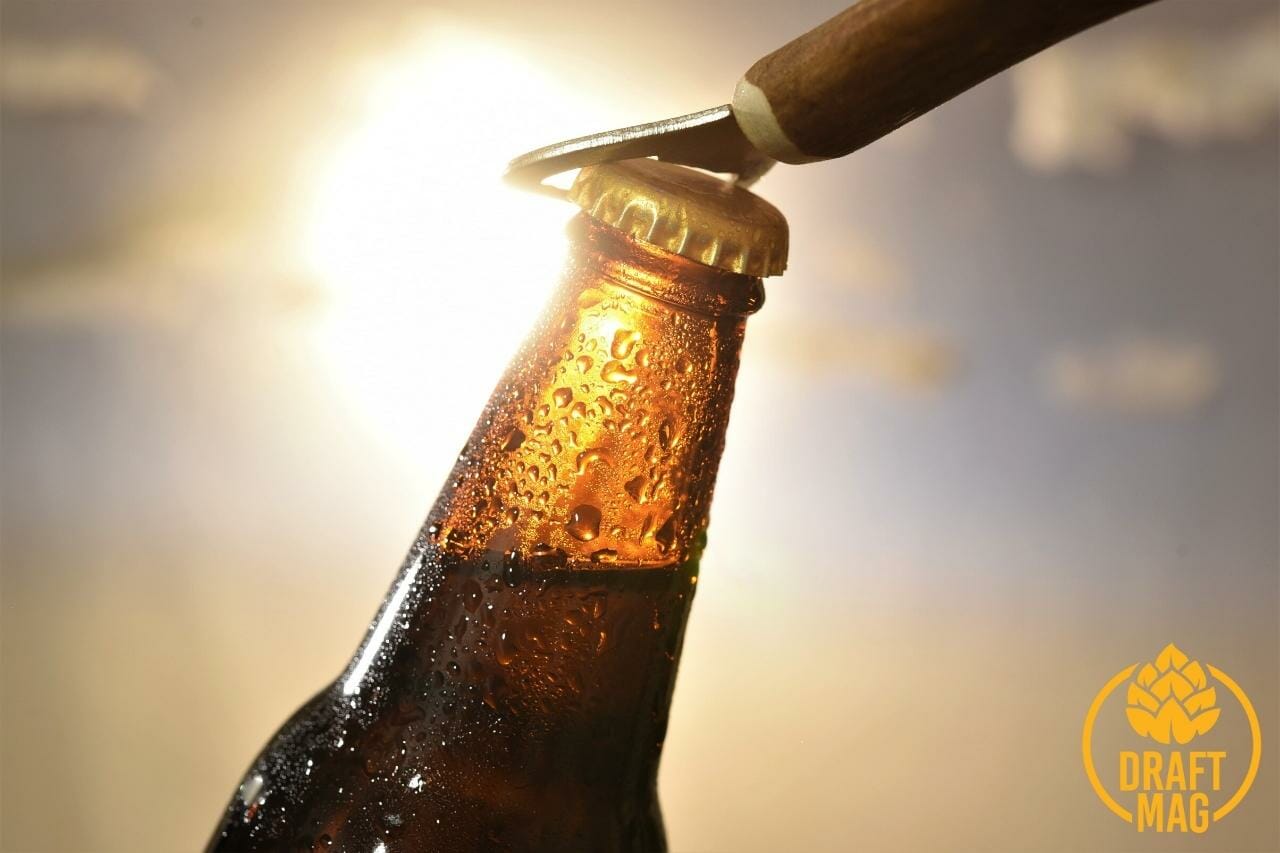 Lagunitas IPA has been around for almost two decades. This beer has a bitter-sweet taste and goes perfectly well with spicy and mildly spicy dishes.
Also, given its medium ABV, you can easily have around 3 to 4 IPAs without feeling dizzy whatsoever.
This is a perfect drink if you want to enjoy the bitterness of an IPA but do not want to go overboard with the alcohol content. Thus, it can be an ideal IPA to have on a stressful weekday.