Best Breweries in Raleigh: New Pubs for Your Next Beer Craving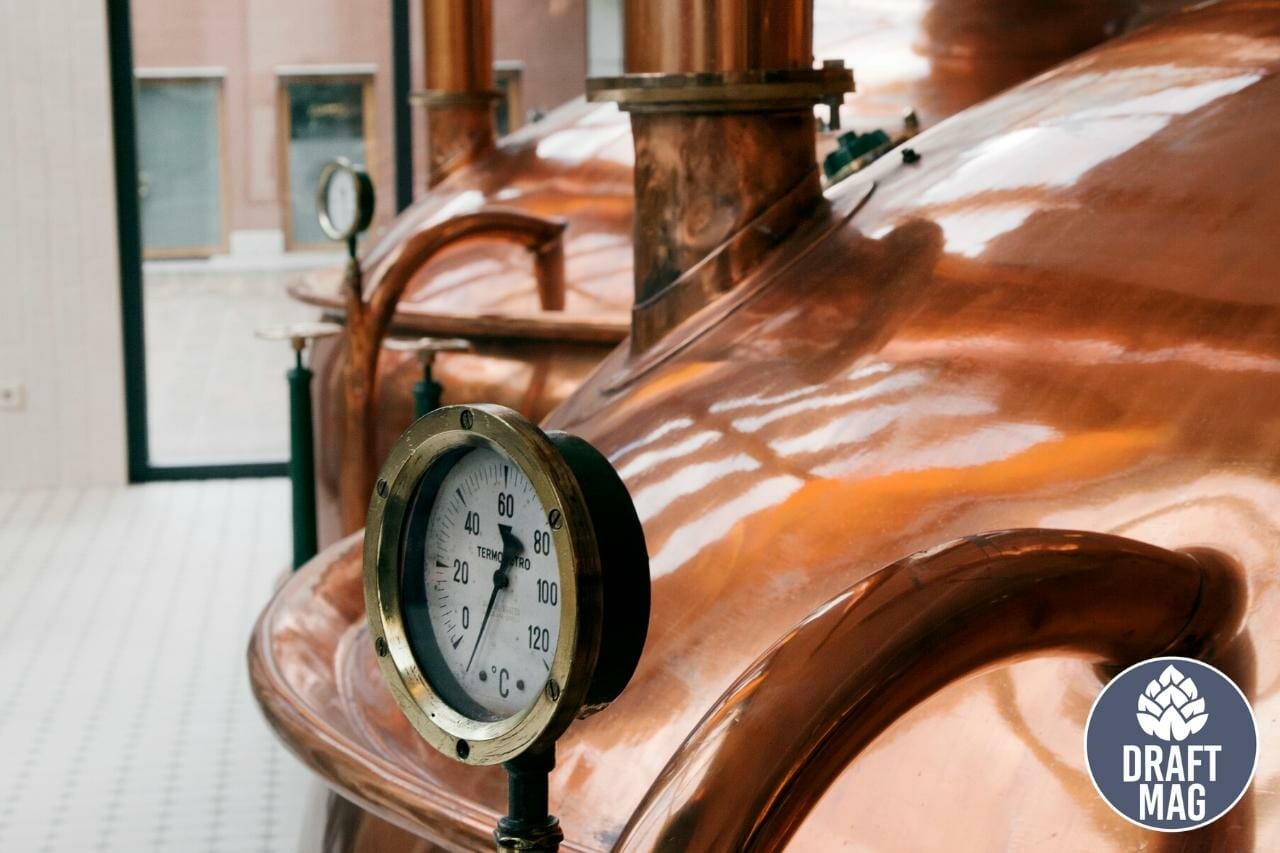 Best breweries in Raleigh are a colossal hit owing to the thriving beer culture in recent years. You can now find some of the best breweries with many brew options to pick from. There is something for everyone in breweries in downtown Raleigh that keep on experimenting with new and funky ingredients.
From oak-aged ales to seasonal and special edition beers, read this guide to find the best pubs and breweries that Raleigh has to offer.
| | | |
| --- | --- | --- |
| Raleigh Breweries | Number of Active Beers | ABV Percentages |
| Cloud Brewing | 11 | 4.2 – 10.3 percent |
| Brewery Bhavana | 32 | 0 – 10.2 percent |
| Big Boss Brewing Company | 13 | 4 – 8 percent |
| Crank Arm Brewing | 16 | 4.4 – 11 percent |
| Trophy Brewing Co. | 22 | 3.5 – 14 percent |
| Raleigh Brewing Co. | 20 | 4.3 – 9.2 percent |
| Lynnwood Grill and Brewing Concern | 9 | 4.8 – 7 percent |
Best Brewery in Raleigh
Raising a pint at one of the amazing craft breweries of Raleigh with your friends is one of the best ways to spend an evening in the city. It is a perfect way to relax after a hard day at work. Here is our handcrafted guide for the best breweries near Raleigh NC, where you can sip an ice-cold brew and have a good time.
Cloud Brewing
Brewery Bhavana
Big Boss Brewing Company
Crank Arm Brewing
Trophy Brewing Co.
Raleigh Brewing Company
Lynnwood Grill & Brewing Concern
– Cloud Brewing
Situated at: 126 N. West St.
Highlights: Brewery, Sports Bar and Industrial-chic pub with a self-pour beer wall
Branding: With a wide choice of global craft beers and self-serve taps, the Cloud brewing facility is a popular brewery/brewpub in Raleigh. Located just off Glenwood south, Cloud Brewing offers a different take on the brewing process. While keeping the foundation and commitment to local ingredients, the brewery was started by two natives from Chicago in 2014.
Why You Should Go
Cloud Brewing has a restaurant and taproom that offer some amazing classic German beer styles with occasional experiments. They have 40 taps (30 brews with ten guest taps).
This Raleigh brewery has something unique — a first-of-its-kind self-pour beer wall concept that's catching on with people.
A nice outdoor patio allows beer fans to enjoy the atmosphere, and the comfortable sports bar indoor keeps you engrossed in your game. With limited availability, the brewery hosts private events and parties in its place.
Brew to order: Pour anyone of their eight core beers from the taproom — Wolkenbräu, Hop J.A.M., Accumulation, Precipitation, El Hefe, Clouds 9, One Eye Pale Ale, and Midnight Delight. Enhance your pint with a giant pretzel and some wings, and fall in love with the food here.
– Brewery Bhavana
Situated at: 218 S Blount St., Raleigh
Highlights: A flower shop-brewery, bookstore, dim sum establishment.
Branding: Brewery Bhavana came into existence only in March 2017, but it has already received numerous awards, including one of Bon Appetit's 10 Best New Restaurants in America and the 10 Coolest Places to Eat in the World in 2018 by Forbes.
Why You Should Go
The modern and chic ambiance of Brewery Bhavana is centralized with natural light and a solid marble bar. It's truly one of a kind. They have a bookstore and flower shop with their brewpub and high-impact central Asian cooking restaurant. The place serves excellent food such as dim sum and larger entrées such as dumplings.
They have a dozen types of beers to choose from — from sours to saisons to IPAs, there's a beer for every palate that will definitely impress you. The taproom has 40 lines. It's becoming the favorite spot for memorable evenings in Raleigh, which has a creative collaboration while focusing on beers. This is not seen in a taproom-eatery before in Raleigh.
Brew to order: Core and provisional beers on the card. You can sample and order flavorings like PLOW-The Gracious Pale Ale, YIELD-Session IPA, GROVE- Citrusy Double IPA, etc. however, the mango peppercorn Saison is our best pick.
– Big Boss Brewing Company
Situated at: 1249 Wicker Dr. Raleigh
Highlights: warehouse-style setup, 30-minute guided brewery tour, Events
Branding: Opened in 2006, the Big Boss Brewing Company was constructed in a former warehouse and has a laid-back vibe. The brewery is the brainchild of Geoff Lamb, a UNC graduate, and Brad Wynn, a brewing veteran with more than 12 years of experience. Together, their mission was to brew a beer for those who enjoy sampling a variety of styles — regarded as one of the best breweries in Raleigh in the triangle area of North Carolina.
Why You Should Go
Located in northeast Raleigh, Big Boss Brewing Company offers a warehouse-style setup where one can taste any of their lagers, IPAs, pale ales, barleywine and porters on tap. The 15,000 square-foot taproom is very spacious with a lot of seating.
The place is pet-friendly and one can also enjoy various games like darts, ping pong, cornhole and arcade machines.
The tasting room is open daily, but the guided brewery tour is available only every second Saturday. With plenty of great and balanced selections of brews, you're sure to find something you'll enjoy.
At Big Boss, one can find amazing food that pairs excellently with your ordered pints.
Beer to order: Try their signature Blood Orange High Roller IPA, Red Devils, a New England IPA, Big Boss Lager or Bad Penny English Brown Ale. You can also opt for seasonal Imperial coffee stouts and Stratafortress (American IPA).
– Crank Arm Brewing
Situated at: 319 W Davie Street, Raleigh
Highlights: Happening brewery spot rocking a cycling theme and Bike club with board games arcade.
Branding: If you love biking and beer, you will definitely enjoy Crank Arm brewery. This new and popular Raleigh brewery has blended the best of both worlds of biking and beer. Located in the fast-growing Warehouse District downtown, it is a community-based biking-themed brewery.
Why You Should Go
Crank Arm is a collaboration between three friends — Mike Morris, Adam Eckhardt and Dylan Selinger in 2013 with a 7-barrel production system. It is viewed as the most happening place by young beer lovers in Raleigh and nearby towns. One can relax in the laid-back setting of this place and enjoy the high-quality unfiltered beer.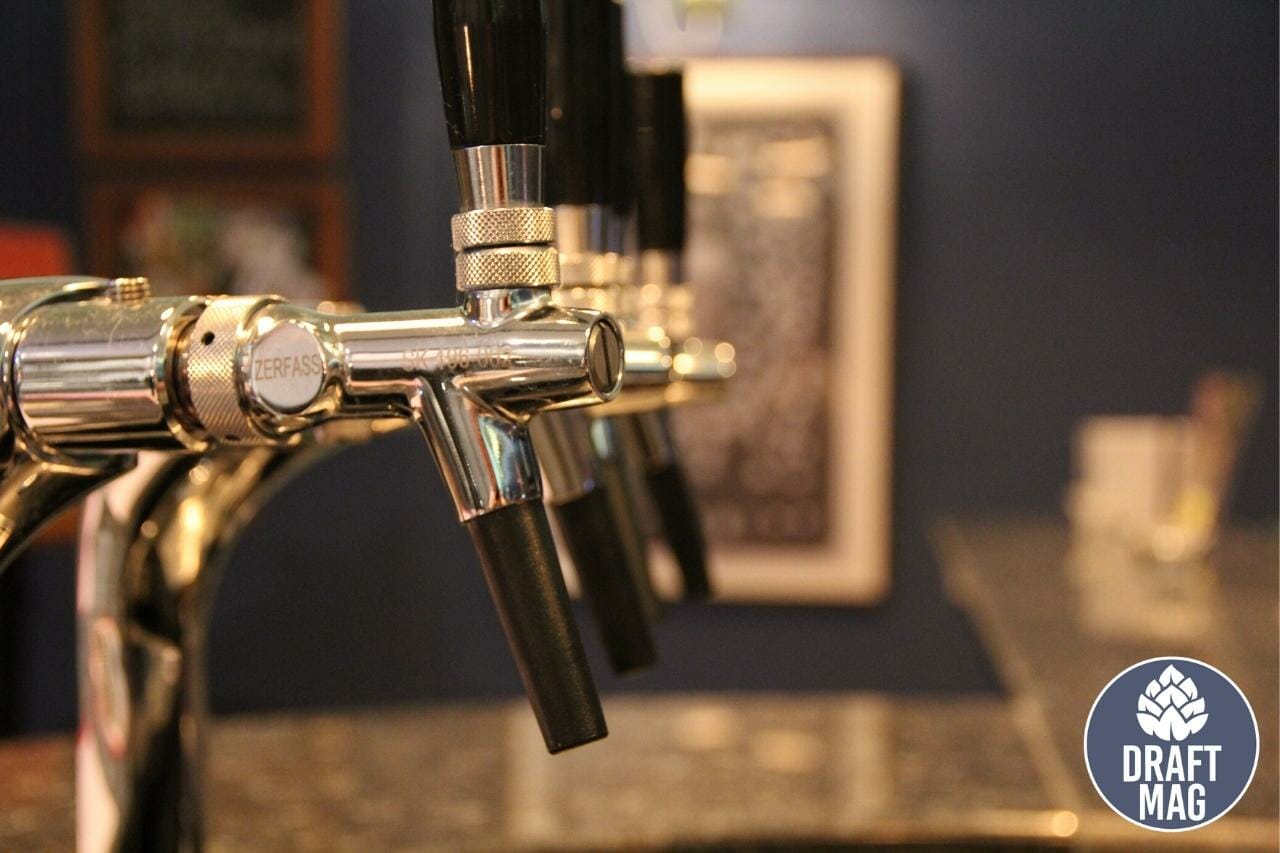 The tasting room is decorated with extremely cool art items, including a keg washing/cleaning machine, grain mill, kegs, bicycle frame sculpture and wheel wall.
Furthermore, the way their crafted ales are home-delivered via a specially designed rickshaw bike adds to their USP.
You will also love the Crank Arm cycling-themed beer names. You can grab a pint from 18 offerings on the tap, pull up a chair and enjoy the view of the downtown Raleigh skyline in the background. The facility is placed amidst different restaurants (Boxcar, The Pit and Videri), food joints (Humble Pie), galleries and shops.
Beyond beer, Crank Arm hosts and supports local events and works towards its social responsibility. They contribute/volunteer to many NGO Groups, which raise money to support children in need.
Beer to order: The West Coast Break (American IPA), Saturday Morning (NE IPA), Seasonal Holy Spokes, a porter with cinnamon, the year-round beers-Rickshaw Rye IPA, Whitewall Wheat Belgian-Style Wit are on our recommended list.
– Trophy Brewing Co.
Situated at: Multiple locations in Raleigh
656 Maywood Ave- Brewery and taproom
827 W Morgan St- Brewing plus pizza restaurant
225 S Wilmington St- Bottle plus sandwich facility
401 Hillsborough St- Distillery plus kitchen
Highlights: Different locations for different moods. Choose your location!
Branding: Trophy Brewing was conceptualized with a vision to take the excitement around craft beer a step forward. It was during the spring of 2013 when the first facility, Trophy Brewing, was opened at Morgan Street with a small seating set up. Consecutive years witnessed the other locations cropping up throughout the best spots in downtown Raleigh, and today, with four different facilities, Trophy Brewing has become the highest-rated brewery station in Raleigh.
Why You Should Go
Since its inception, the company has kegged and canned about 500 plus different beer varieties under the supervision of Les Stewart as chief brewing officer.
Trophy Brewing at 656 Maywood is the full brewery and taproom facility among the four locations. One has to visit Maywood's Trophy to enjoy the flight of eight beers that comes from the core list of locally-adored brews.
It is a perfect spot to hang out with daily food trucks, a dog-friendly environment, and great beer. The selected beers to sample on flights are brought directly to your table for a tasting.
All other locations have a kitchen facility with a unique take on cuisine on their card like pizza, sandwiches, farm-to-table entrees, late-night bites, etc.
Beers to order: Go with our top picks, which you will not regret: Trophy Wife (IPA), Cloud Surfer, a modern IPA, and Trophy Husband, The Rye Stuff (Roggenbier) Milky Way (The Salted Caramel Sweet Stout), and Special Session IPA.
– Raleigh Brewing Company
Situated at: 3709 Neil St., Raleigh
Highlights: Community inclusive brewery with on-site draft facility
Branding: Raleigh Brewing opened its door in 2013, led by Kristie Nystedt. She is the first female veteran to own a brewery in the City of Oaks or North Carolina itself. She wanted to mark RBC as a company that embraces everything the city offers. Whether it's the ingredients, the name of each brew she creates, or even the murals of the capital city on the taproom walls, everything here embodies the soul of Oak City.
Why You Should Go
Counted as Wake County's third-largest production brewery, Raleigh Brewing Company has 32 taps flowing 7 days a week. It has more than 200 locations around the Triangle to add to its enormity where you can easily find their beer. It has a good atmosphere, an open floor plan (indoor and outdoor seating), darts, board games, and a Galaga arcade cabinet.
They have some amazing brews to boot, and you'll always have the opportunity to get your hunger cravings satisfied from the parked food truck.
Brew to order: You can always sample their seven core beers. Just don't miss out on the Hidden Pipe coffee Porter, Hell Yes Ma'am Belgian Golden Ale, and The House of Clay IPA. Another excellent option to sip is Not Another New England Pale Ale.
– Lynnwood Grill & Brewing Concern
Situated at: 4821 Grove Barton Rd
Highlights: Pun-filled Taproom with classic American vibe and some solid beers
Branding: Lynnwood Grill & Brewing Concern is another hot spot brewery in the county with a brewery and a restaurant. Located at North Raleigh's Five Points, Lynnwood Brewing has been a full-scale production facility serving a half-dozen standard brews and some rotating seasonal beers since 2004.
Why You Should Go
Watch an interesting game on the big screen or relax on the rooftop with panoramic views of the sunset. Lynnwood brings it all to the legendary table setup and the actual taps.
Lynnwood Grill has a restaurant where you can also indulge in incredible salads, pizzas, sandwiches and choose from lunch specials with their excellent beers. The company also runs a catering service for various events in Raleigh, NC, and beyond.
Beer to order: You can try the Hop on Top, Kiss My Irish Stout, and seasonal like Czech Yourself Pilsner. The brewery makes it a point that no one leaves without LBC's favorite beers. They have growlers and howlers to take home.
Other Raleigh Breweries That Need a Mention
Each micro brewery in Raleigh is a great place in itself. Drink all their wonderful pints and enjoy their laid-back settings and eat your weight out.
Here are some other places for you to visit:
Nickelpoint Brewing Co. is a high-quality five-point craft beer brewery with European roots. With about ten taps on beer, it is a family-friendly stop. The place offers both outdoor and indoor seating with barstools and tables, and notable beers include the Porter and The Pacific Plunge.
Compass Rose is conveniently located at 3201 Northside Dr., Raleigh. It is a casual but very popular spot, with lots of beer and fun keep you busy and chilled with family and friends. With an impressive huge taproom space and 10bbl brewing system, it offers some fantastic options such as West Coast IPA "Tidal Break" and "Scott's View" Scottish Ale.
Lonerider Brewing Company opened in 2009 and is counted among the 150 top breweries in the USA. Available in nine states, the taproom and brewery are located at 8816 Gulf Ct. It has some award-winning beers in its name, such as Sweet Josie brown ale and Shotgun Betty, a  Hefeweizen wheat beer.
FAQ
How many craft breweries are in Raleigh?
There are over 30 craft breweries in Raleigh. Some popular options include Big Boss Brewing, Raleigh Brewing Company, and Trophy Brewing Company.
Do some Raleigh breweries use ancillary fermentation?
Yes, some craft breweries use ancillary fermentation techniques in their brewing processes to achieve unique flavor profiles in their beers.
What is the oldest Raleigh brewery?
The oldest brewery in Raleigh is Boylan Bridge Brewpub, which was established in 1995. While it has changed ownership and undergone renovations over the years, it remains a popular spot for locally brewed beer and pub fare.
Endnote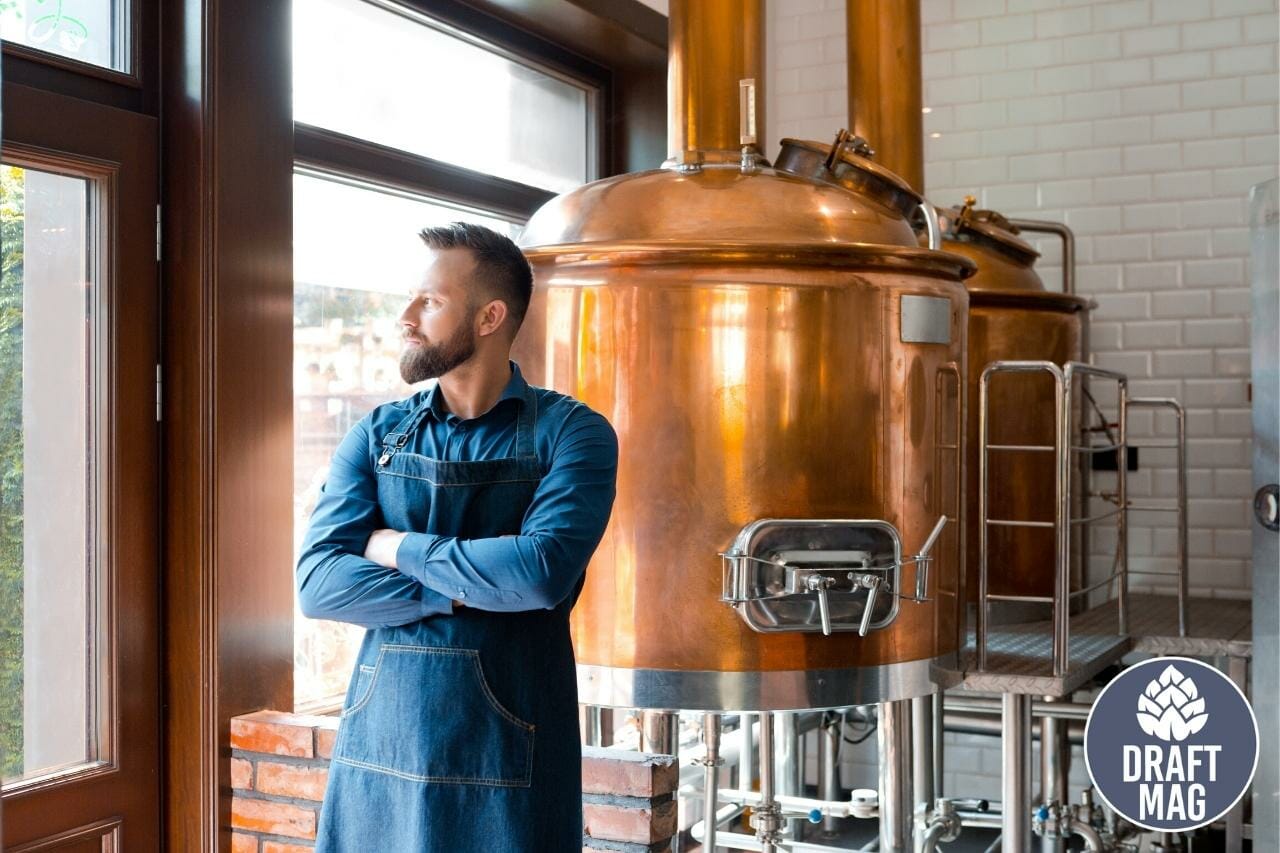 Raleigh is among the best under-the-radar beer destinations around North Carolina this year. Beyond the booming beer scenes, they're places that'd be worth a visit for fantastic food.
With a wide choice of global craft beers and self-serve taps, the Cloud brewing facility is a popular brewery/brewpub in Raleigh that is located just off Glenwood south.
Next, pay a visit to Brewery Bhavana, which has won numerous awards including one of Bon Appetit's 10 Best New Restaurants in America and the 10 Coolest Places to Eat in the World in 2018 by Forbes.
Big Boss Brewing Company is regarded as one of the best breweries in Raleigh in the triangle area of North Carolina, so don't miss this!
Brewpubs in Raleigh are a great place to hang out with your friends for a great evening. Get your favorite beers always on tap, play or watch your favorite game on the big screen, and last but not least, cherish your favorite nourishments from the adjoining kitchen/food trucks.