Japan is one of the largest beer-consuming countries, with the bloom of microbreweries from the capital to the rural regions. Japanese beers are popularly known for their unique use of rice as a major component in the brewing process. However, with the expansion of the global beer market today, we've seen the evolution of different Japanese beer styles using ingredients other than rice.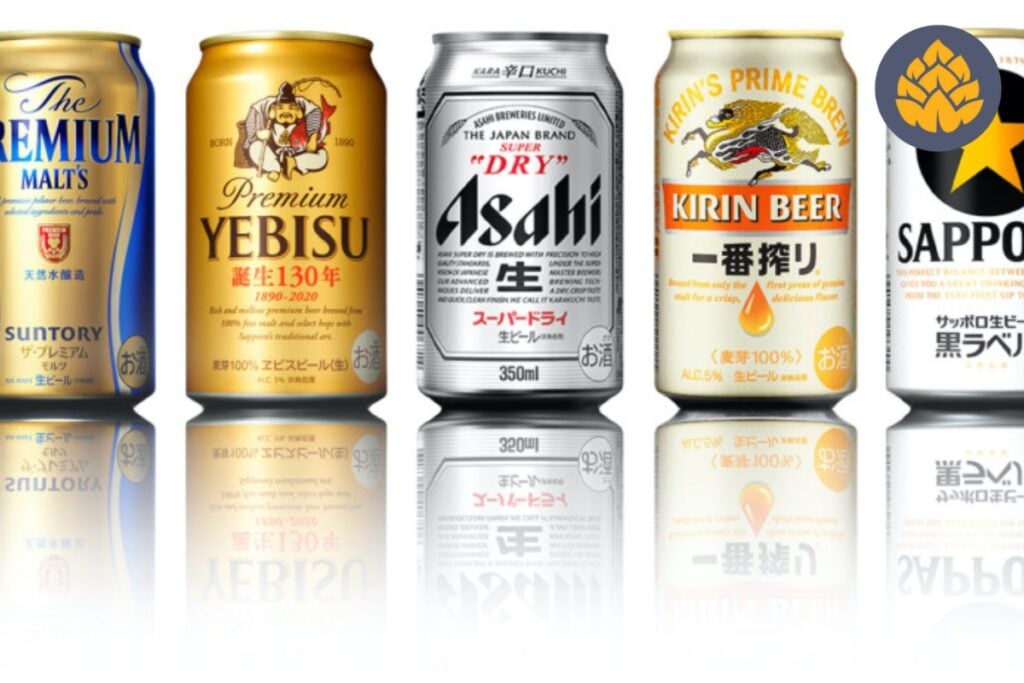 In this article, we'll dive into the best Japanese beers in the country and beyond. But first, we look into the history of beer in Japan.
History Of Beers In Japan
When it comes to alcoholic drinks, the Japanese have a national beverage called Sake (the Japanese rice wine). This was the primary alcoholic drink in the country till the advent of beer in the 17th century. It's reported that Dutch traders introduced beer into the country, but it was exclusive to the upper class until the 19th century. During these times, only craft beers were produced by small local breweries.
In the 1800s, during the Meiji period, foreign trade was allowed in the country, which led to the establishment of some famous Japanese beer brands today. These include the Sapporo Brewery (the first major-scale brewery in the country), the Kirin Brewery Company, and the Asahi Breweries. They made Japan known for the production of rice lagers, which remains the blueprint for the manufacturers of beers in the country.
Today, numerous other breweries make rice beers and have also begun experimenting with other ingredients to make different lagers. You'll find thousands of microbreweries in Japan that make limited-edition beers, incorporating flavors that match the different seasons. Beers constitute one of the country's most-consumed beverages, so much so that they have designated drinking snacks. A popular drinking snack is the Kakipi, made from a mix of mochi chips and peanuts.
Japanese beers usually have little malt content and a delicious, crisp taste. The average alcohol percentage in these beers is 5%. With this alcohol content, you're guaranteed a good time with your friends, colleagues, and friends.
In the following headings, we review fifteen of the top Japanese beers in no particular order.
1. Sapporo Premium Beer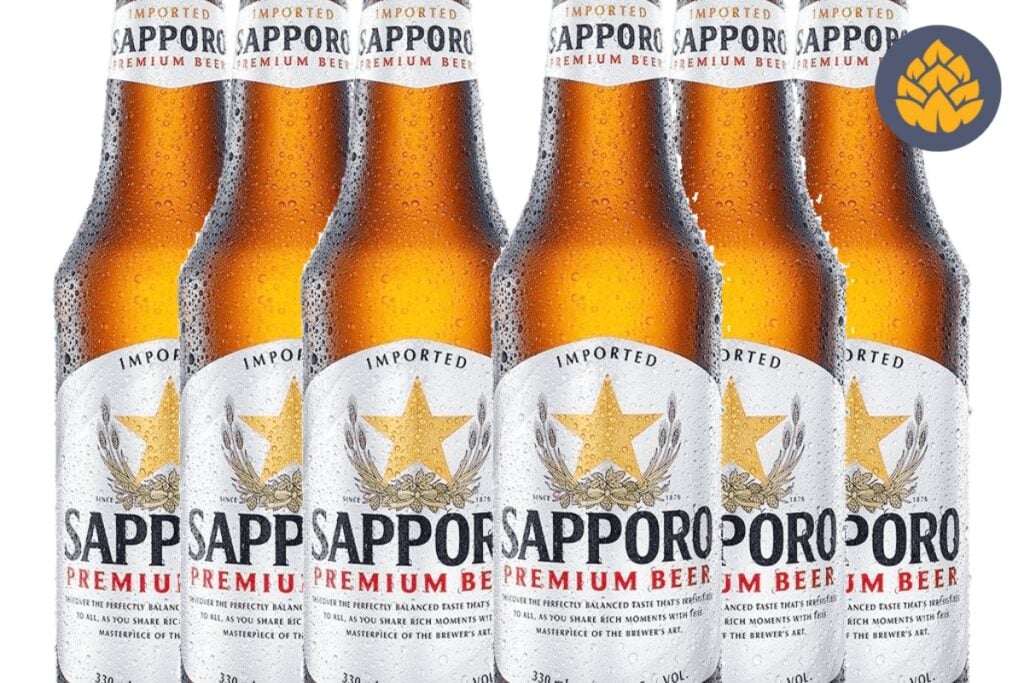 This Japanese beer is from the oldest brewery in Japan, and it's popular for its bitter hops flavor and subtle sweetness. It's a high-quality beer in the country, favored amongst citizens and tourists for its super clean finish. The Sapporo premium beer has achieved major success as an export beer to the US. You'll find the Japanese beer in several Asian restaurants, bars, and hotels in the United States.
It contains only 4.9% alcohol by volume, heeding to the Bavarian purity law. As you'd expect, the beer is brewed from yeast, rice, hops, and malt. They're available in cans and bottles for purchase.
2. Kirin Lager Beer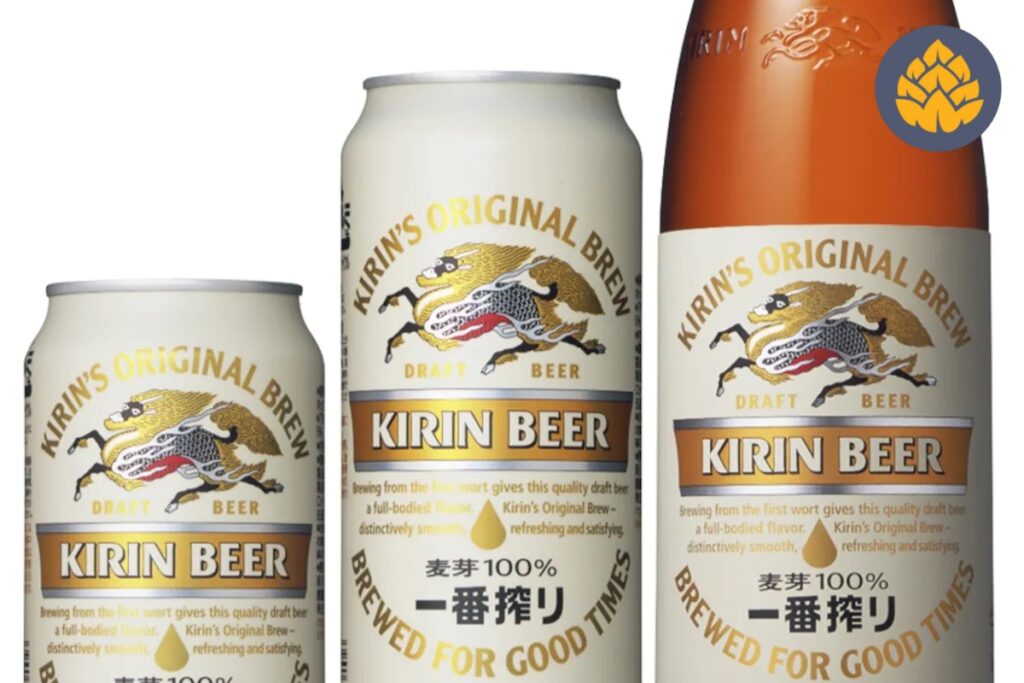 The Kirin Lager beer is brewed Ichiban-style, giving you sweet and bitter hops flavors. It's been around for over 130 years as a classic for night outs, social gatherings, and picnics with loved ones. This popular beer is brewed and aged at low temperature, incorporating an intense taste that immerses you in a premium lager experience.
This beer has 5% alcohol by volume, guaranteed to have you refreshed and social after a bottle. It has a signature foamy thickness emulated by no other Japanese beer.
3. Hitachino Nest Red Rice Ale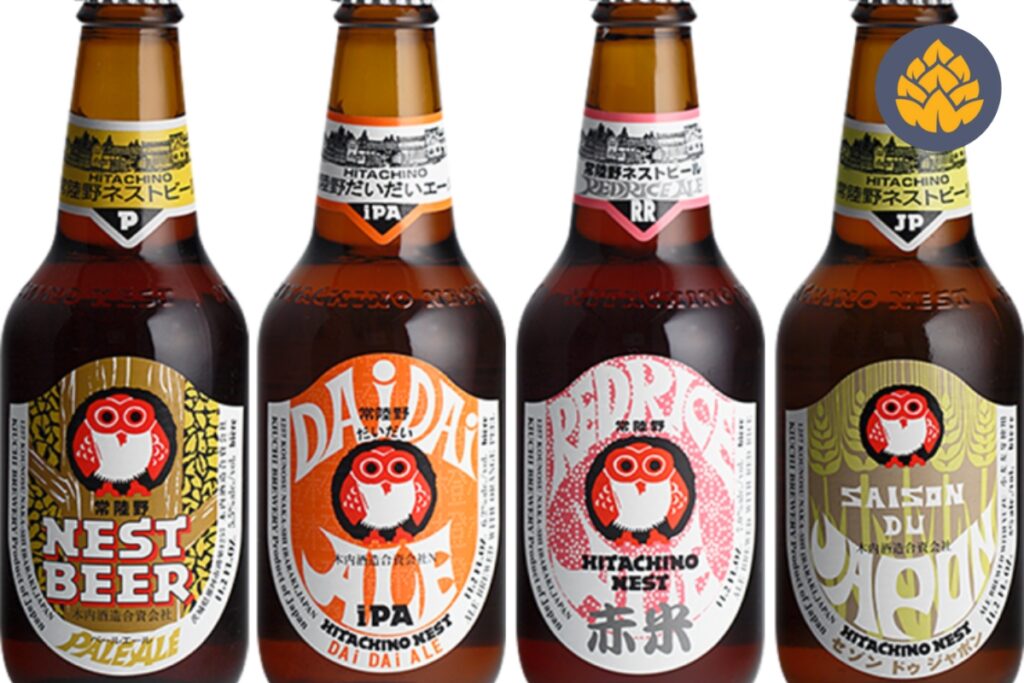 The fruity citrus taste of this Japanese beer will have you drinking bottle after bottle. Compared to the Hitachino Nest White Ale, =it comes with a pink color that makes you feel like you're having a cocktail. The Belgian strong pale ale is a rice lager brewed from the special Asamurasaki rice.
This beer has been around for several decades and is popular among older and younger adults in Japan. It contains 7% alcohol by volume, so you want to be mindful of the bottles you take. The Hitachino Nest Red Rice Ale and its many varieties are the perfect beers for your summer picnics, parties, and hot evenings.
4. Orion Premium Draft Beer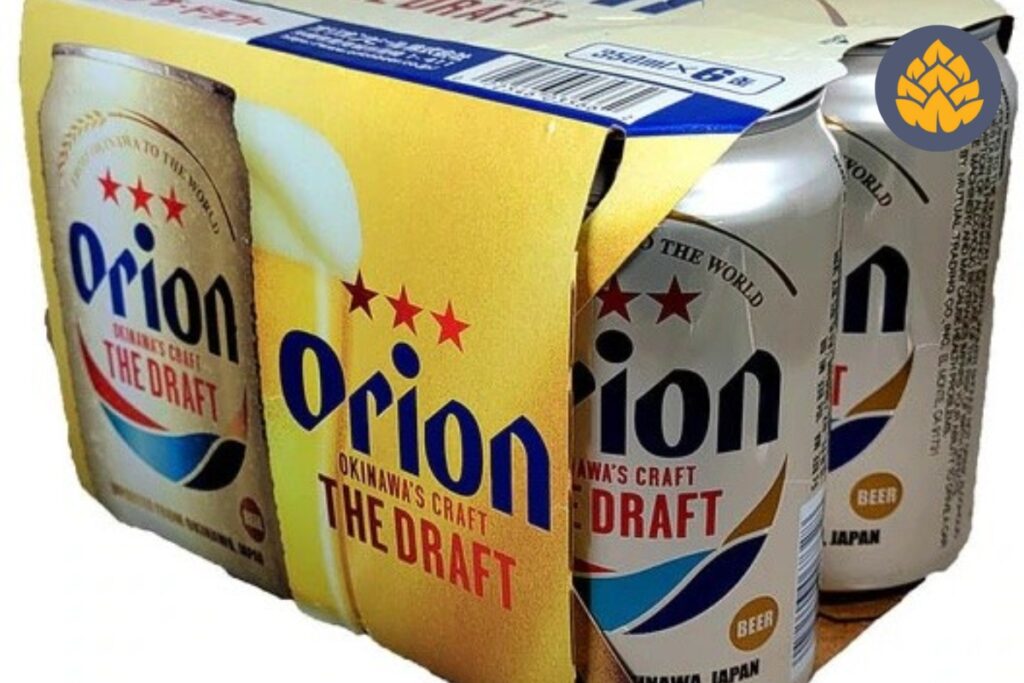 Orion Premium Draft Beer is from Okinawa, and it's one of the most popular Japanese beers you'd encounter. The popular Japanese beer has a super rich flavor thanks to its complex malt character. It's a premium malt beer developed in a semi-tropical climate, brewed to give you a refreshing taste and a mild, crisp aftertaste.
The Orion Premium Draft beer contains 5% alcohol by volume. A 100-ml serving contains 42 kcal, 0.3 – 0.6g of protein, and 3g of sugar. It's brewed with rice, corn, starch, hops, and malt.
5. Ise Kadoya IPA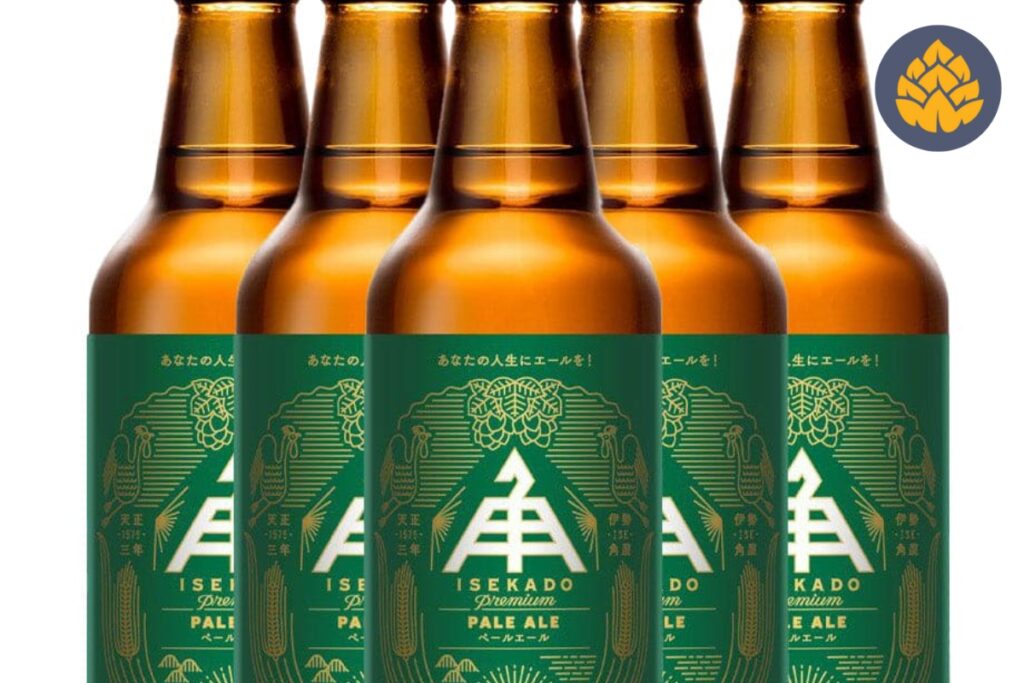 This Japanese craft beer was brewed for long journies, using three different types of hops in its brewing process. As such, it comes with a bitter punch but also a fruity taste that creates a balanced flavor profile in your mouth. The beer tastes refreshing, perfect for virtually all events you want to host, from family gatherings to birthday parties.
It contains 6.5% alcohol by volume, so it's one of those Japanese beers you don't want to indulge in excessively. The beer is available for purchase in cans and bottles across retail stores online and physically.
6. Kawaba Snow Weizen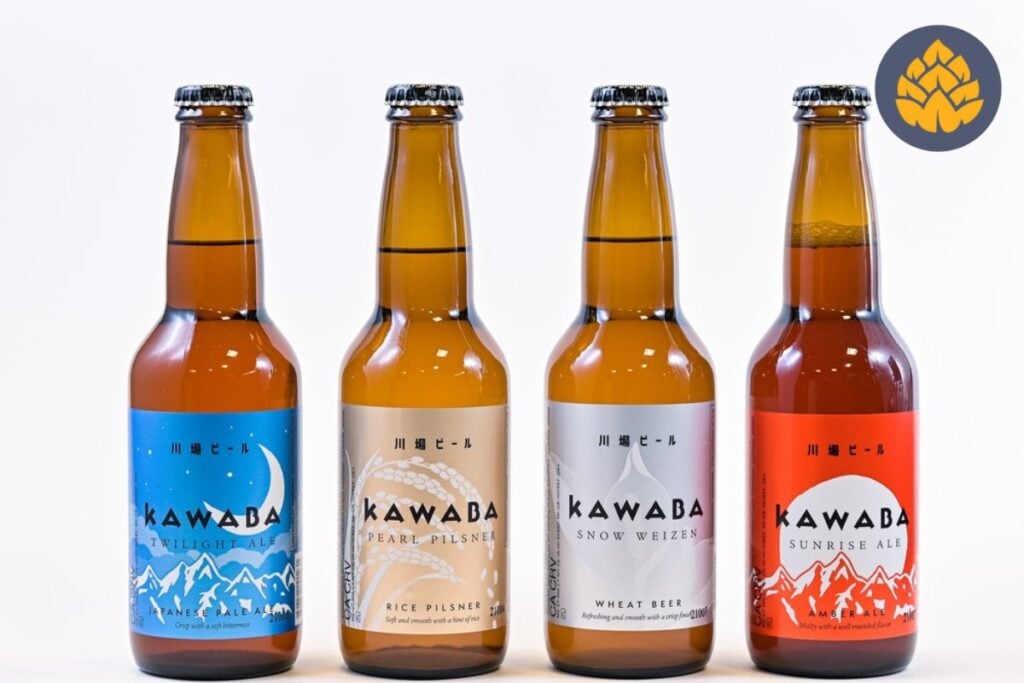 If you're a fan of wheat beers, the Kawaba Snow Weizen is just the perfect Japanese beer for you. The beer tastes sweet with a delicious citrus flavor that follows every sip you take. It's a medium-bodied beer brewed in German style to give you a rich blend of flavors.
You'd enjoy this wheat beer with noodles, barbecues, and a range of spicy dishes. It's made from 100% wheat to give you a smooth and rich flavor, along with its 5% alcohol percentage.
7. Kirin Light Beer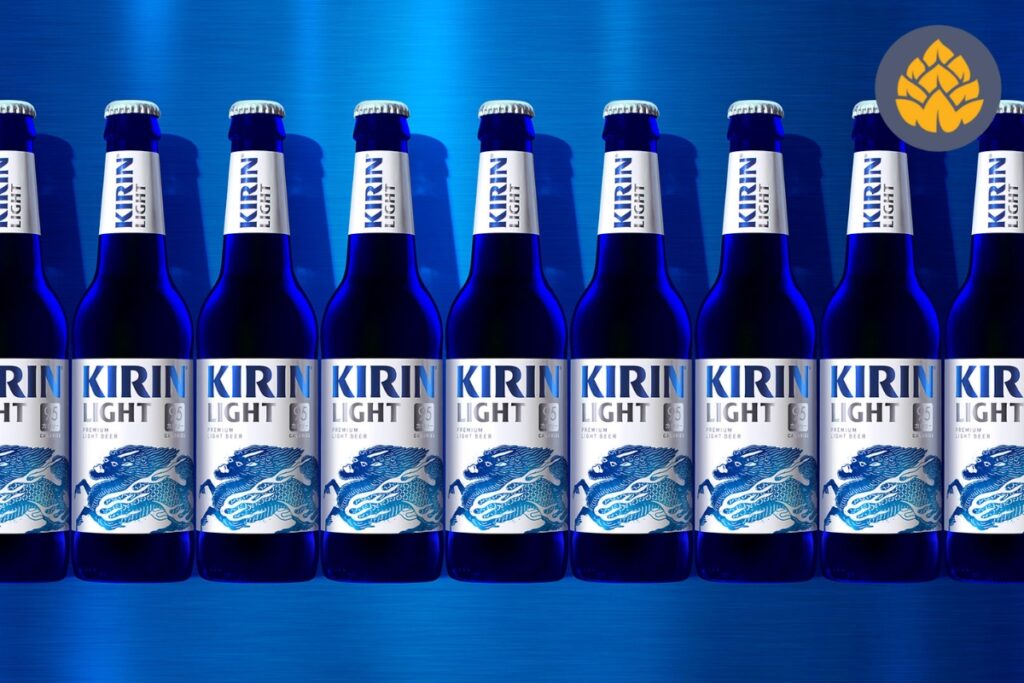 This Kirin beer is one of the few light beers you'll encounter in the Japanese beer scene. It's also a huge export beer, sold in many retail stores across the United States. The flavor is that of bitter malt mixed with subtle fruity sweetness.
The light beer contains 3.2% alcohol by volume and promises to refresh you after each sip. It's perfect for parties and family gatherings, where you can take bottle after bottle without feeling intoxicated fast.
8. Asahi Super Dry Beer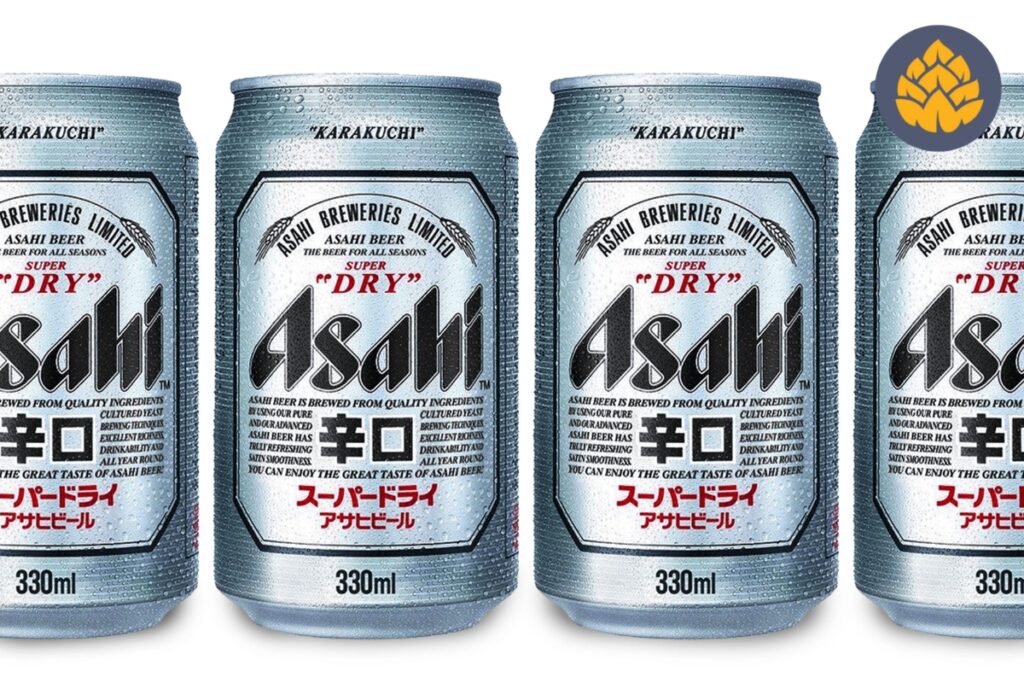 Possibly the most popular Japanese beer ever and the best dry beer across continents, the Asahi Super Dry is loved by the young and old for its super refreshing flavor. The beer's light profile and dry finish keep it in demand in bars, restaurants, and hotels. It's made with barley malt, hops, maize, rice, corn starch, and water.
A 100-ml serving of dry beer contains 41 kcal, 2.8 grams of carbohydrates, 0.3 grams of protein, and zero grams of fat. The rice lager pairs quite well with lots of dishes, from salads to barbecued meat and fish.
9. Suntory The Premium Malts Beer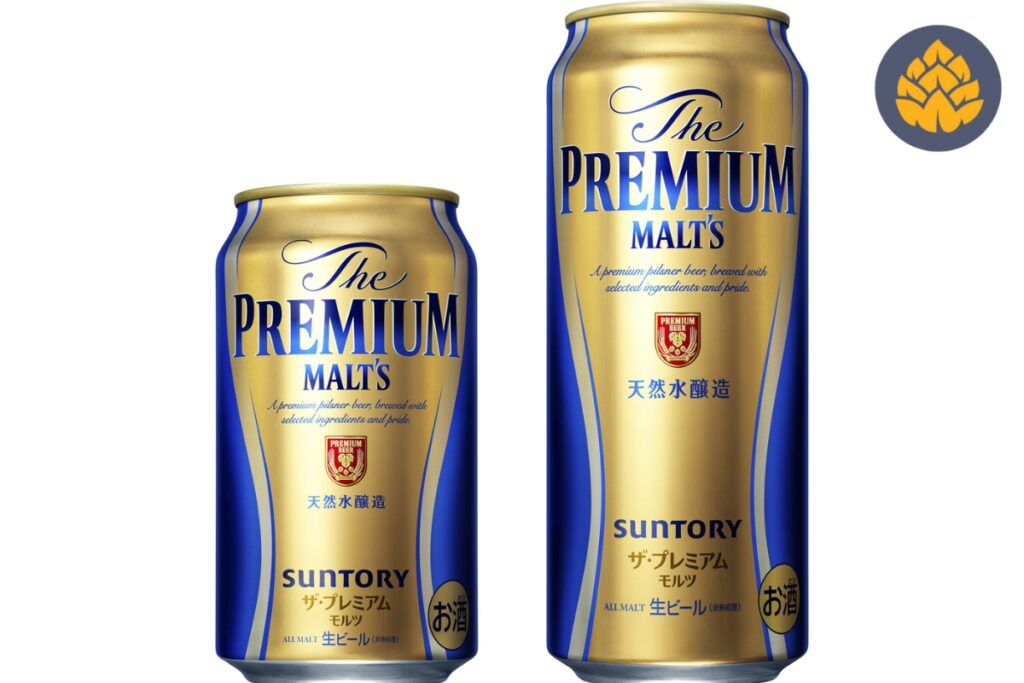 Most Japanese beers are of low malt content, but this Suntory beverage stands out as a 100% malt beer. The Japanese beer is brewed with Diamond malt, European hops, and high-quality groundwater. It's a draft-style pilsner beer that you'd love with its quality foamy head.
The beer is manufactured by Three Kraters Pte Ltd, and it's brewed to contain 5.5% alcohol by volume. You'd enjoy this premium malts beer with sushi, tempura, seafood, cheese, and sashimi dishes.
10. Yoho Brewing Tokyo Black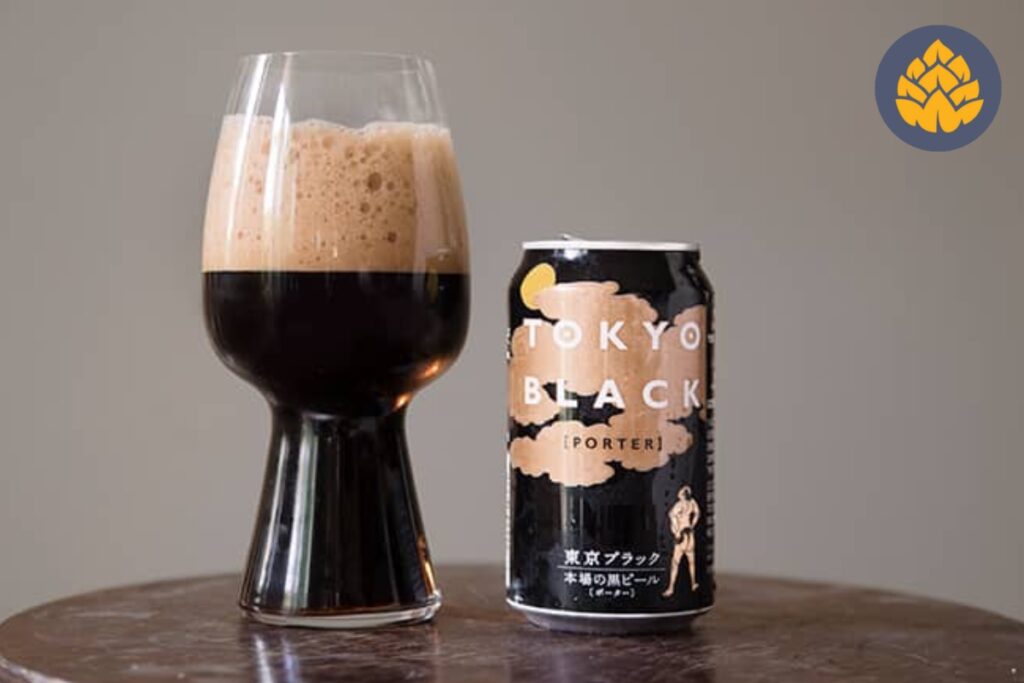 The beer's chocolate taste and velvety texture are why the Japanese people love to indulge in a bottle or two. It's a great beer with a smoky feel and dry finish that leaves you satisfied and warm on a chilly evening. The Japanese beer is brewed by Yoho, and it contains only 5% alcohol by volume.
It's brewed with sweet candied malts, rice, water, and hops. Its aroma hints at the use of coffee, vanilla, and lots of chocolate. You'd enjoy this beer with several dishes, including cheeses and smoked meats. The Japanese beer is primarily sold in cans in online and physical retail stores.
11. Kirin Tanrei Green Label Beer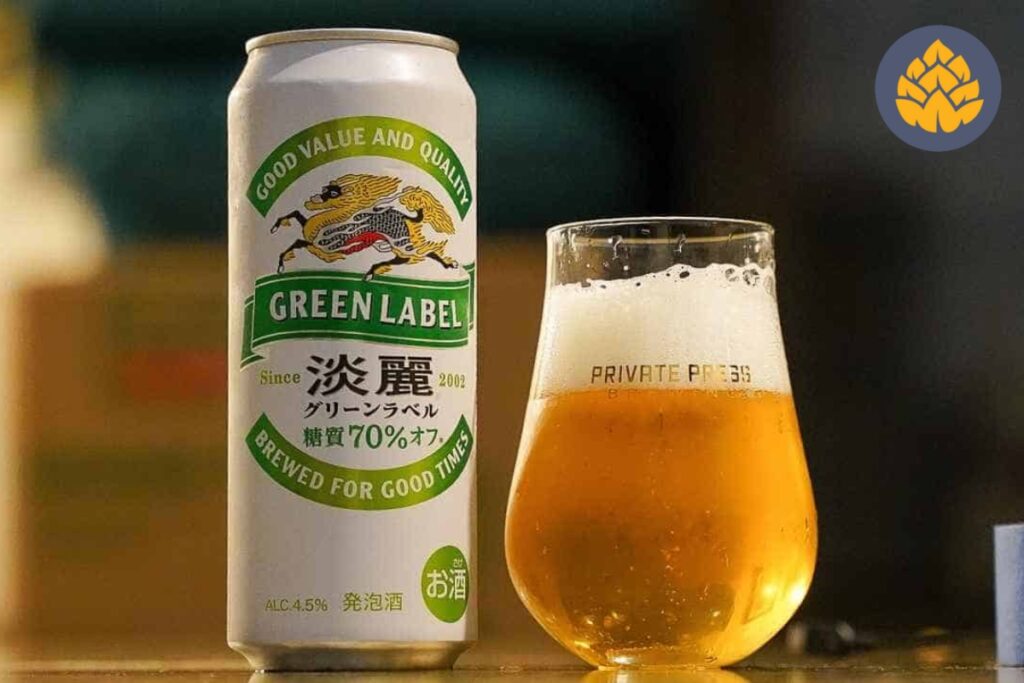 This is a low-malt beer, perfect for those who have strict diet restrictions but still want to indulge in a glass of beer. It has 70% less sugar than your regular beer, making it one of the best-selling beverages in the country. Although with low malt content and sugar, the pale lager still gives you a good flavor profile, along with an extremely sharp aftertaste.
It was launched in 2002 by the Kirin Beer company, and it's available in cans for people of legal drinking age. Kirin Tanrei Green Label Beer contains 4.5% alcohol by volume. It's brewed with barley, malts, hops, and corn.
12. Echigo Koshihikari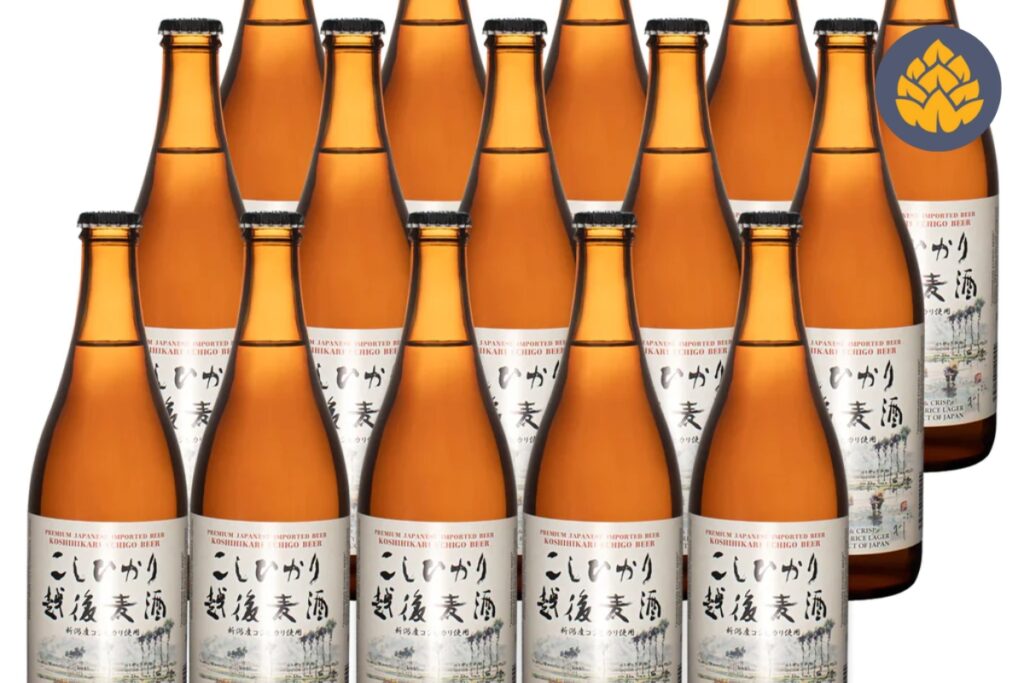 Echigo Koshihikari is of light-bodied taste, leaving you refreshed on a hot summer day, sip after sip. Japanese beer lovers particularly love the artwork on the bottles and cans of this drink, which is guaranteed to attract a beer enthusiast at first glance. The Japanese beer is made from short-grain rice, hops, and malt.
You'll have a taste of floral hops and notes of lemon with each sip. Its alcohol content is 5%, and it's Japanese gluten-free beer.
13. Kirin Ichiban Shibori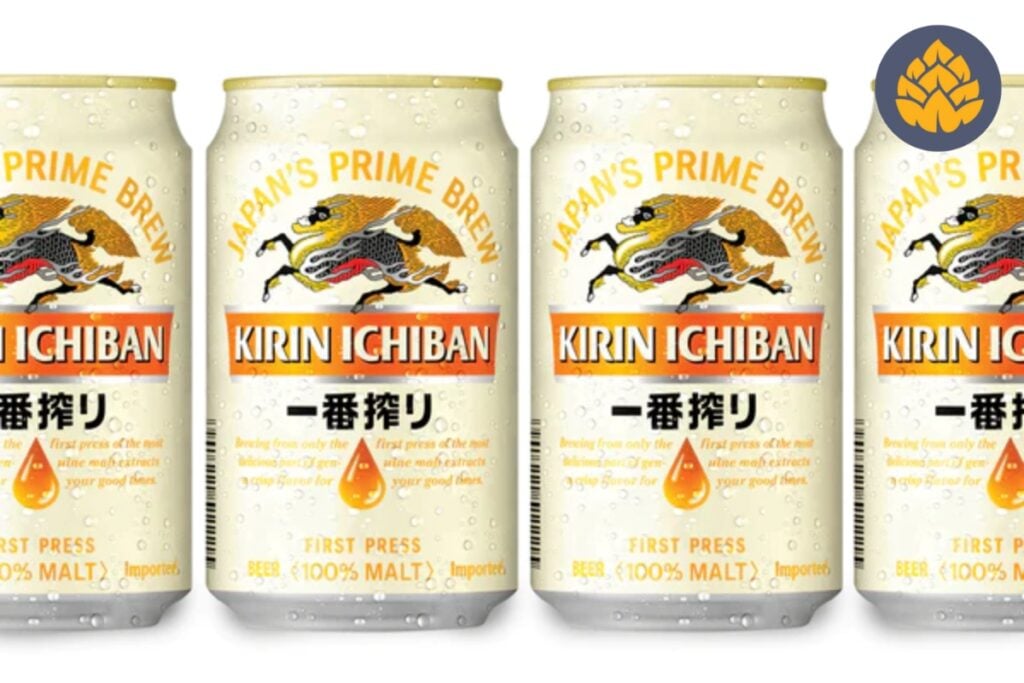 This Japanese beer is an all-malt lager that packs a lot of pleasing aromas and a complex flavor profile. It's of mild bitterness, subtle sweetness, and a dry finish that leaves you refreshed after each sip. As the name implies, the beer follows the Ichiban style of brewing and contains 5% alcohol by volume.
You'll enjoy this beer with a range of barbecued dishes.
14. Sapporo Nama Beer Black Label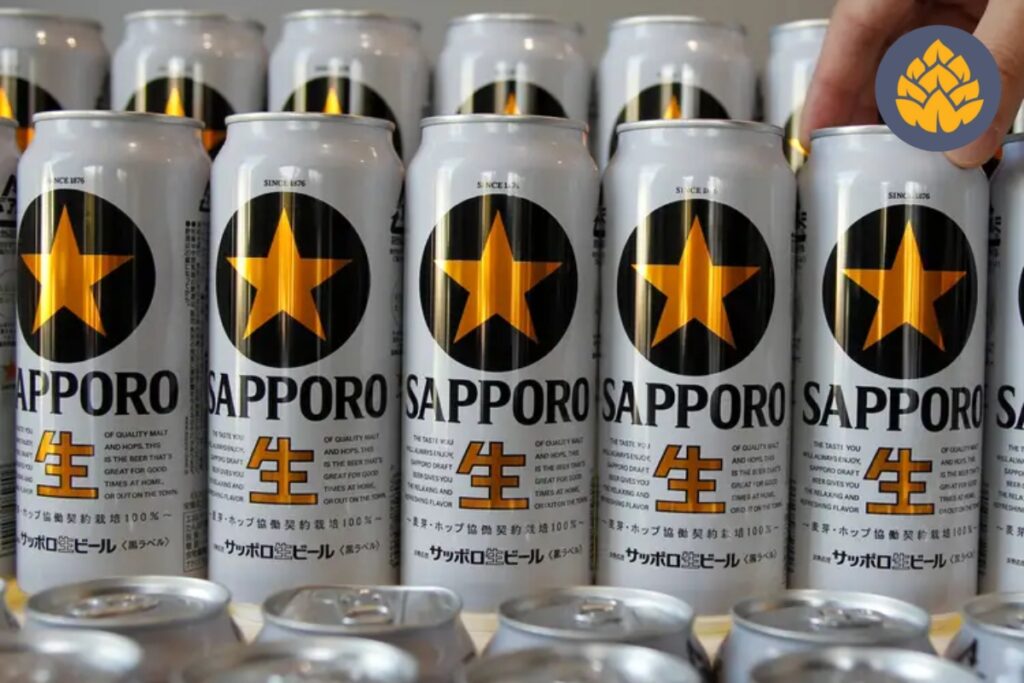 The Sapporo Nama Beer Black Label is made by Sapporo Breweries and is brewed from corn, malt hops, starch, and rice. This Japanese beer gives you a bitter hop flavor with notes of malt sweetness and a refreshing aftertaste. It's a good rice beer for many occasions, including social gatherings, in-house events, and game days.
It contains 5% alcohol and is sold primarily in cans. You'd enjoy this beer with barbecued meals, burgers, and salads.
15. Sapporo Yebisu Beer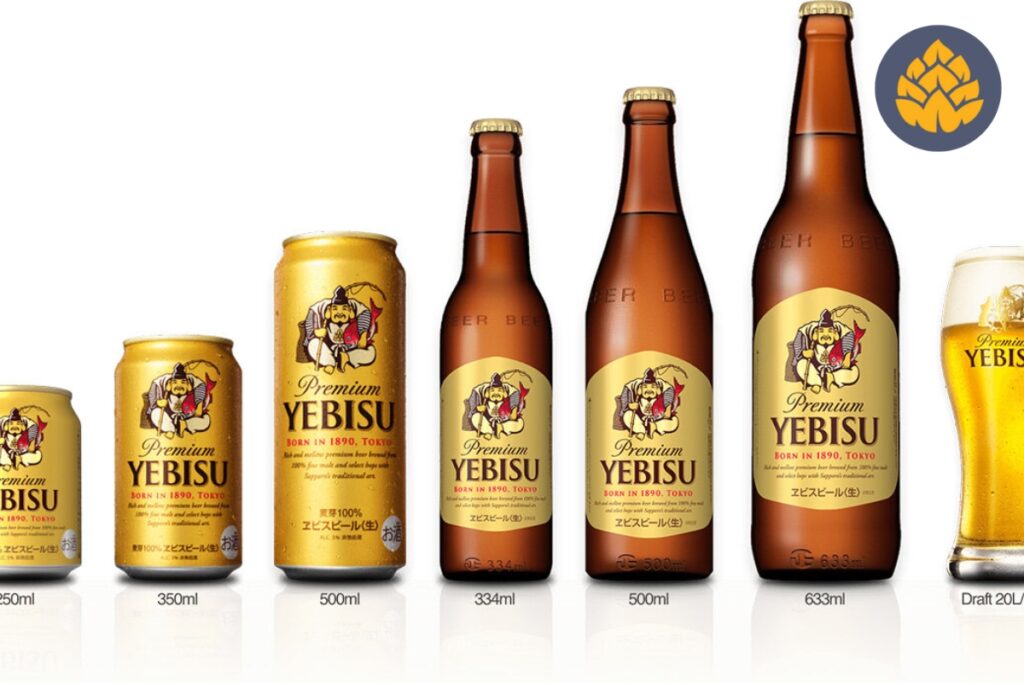 The golden color and froth of this Japanese beer are widely recognized in Japan. Sapporo Yebisu beer is an award-winning beverage loved for its Japanese mythological god of fortune theme. It's of super-rich malt flavor, coming from a brew of malt, hops, and carbonated water.
It contains 5% alcohol by volume and 42 calories per 100 ml. This Japanese beer is available for purchase in cans and bottles in your favorite online and physical retail stores.
Frequently Asked Questions
What is the legal drinking age in Japan?
You must be 20 years or older in Japan to buy alcoholic drinks of any kind. If you're going to a retail store, you must have a valid ID with you that certifies you're old enough to drink.
Does Japan have a beer-pouring etiquette?
Yes, Japan has beer-pouring etiquette that you should observe in the country. If you're out with a group of people, it's expected that you tend to their glasses first before pouring into yours. You must start with the eldest person in the group too.
What's the most popular beer brand in Japan?
Asahi Beer Company is the most popular brand in the country, with varieties that give a dry and refreshing taste. They're well-known, from the capital city of Tokyo to the more rural regions of the country.
Alternatives and Comparisons
Undoubtedly, there'd be comparisons between these top beers, especially with companies like Sapporo, Kirin, and Asahi. The following headings highlight the biggest comparisons we've written on.
Both companies have different beer styles but produce some of the best-tasting lagers in the country. See a detailed comparison between the both of them in this article.
These brewing companies have reigned in the country for over a century, and they have millions of customers worldwide. This article details how each company stands out from the other, from brewing styles to beer taste.
Related Articles
Check out this detailed article on some of the best beers from the Asian continent and see our list of top Japanese beer brands!
Wrapping Up
If you're ever in Japan or in other countries with rich Japanese culture, your experience would be incomplete without these beers. Give them a try today and immerse yourself in the unmatchable taste of rice lagers!